When throwing clay on a pottery wheel, one of the first challenges is centering a ball of clay. The more clay that you have to center, the stronger you need to be. Large amounts of clay are not recommended for beginning students. Prior to the pandemic, I was classified as an intermediate student. Sometimes I felt that I was advanced but I did not spend enough time on the wheel to reach that status.
Today I was able to go back to a different senior center where my former pottery teacher teaches pottery wheel skills. She introduced me to a new tool called the strong arm. It helps to center large masses of clay, and assist in opening up the hole in the clay. It was totally a game changer for me and the other students.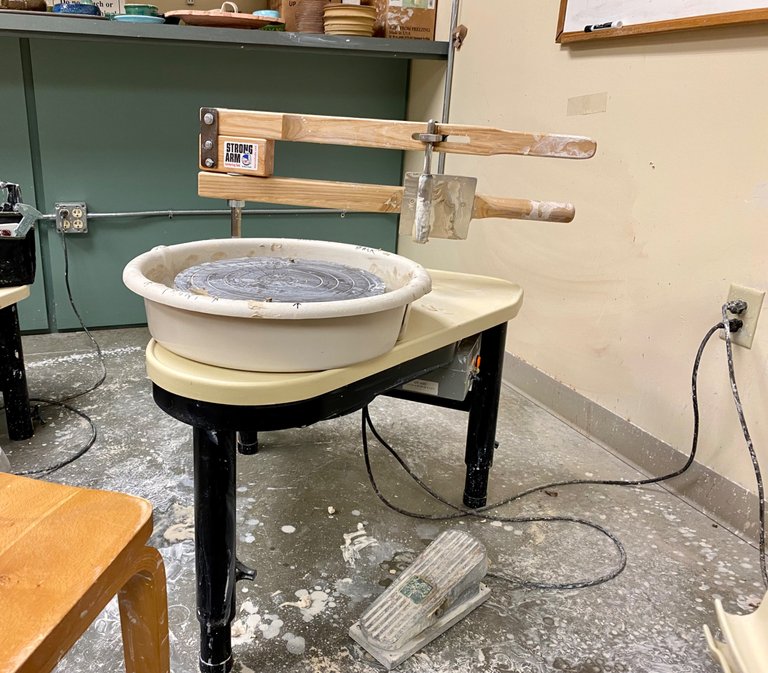 In less than one minute, I was able to center a large bowl of clay. I was also able to open it up within another minute. Even though I have not had any practice using the tool, I was able to make a larger bowl that needs minimal trimming and cleaning.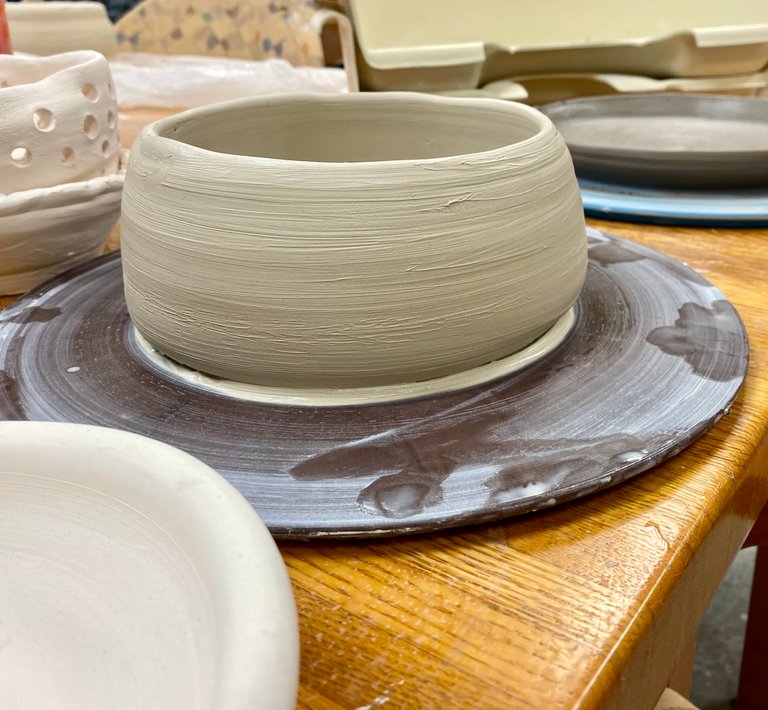 The other students were excited about using the tool as well. We did not have a good supply of clay, because our old clay had become dehydrated. Even so, I was happy to find out that the 15 pounds of clay that I left at that Center was still there with my name on it. I also had some other vessels that I had worked on, glazed, and partially finished.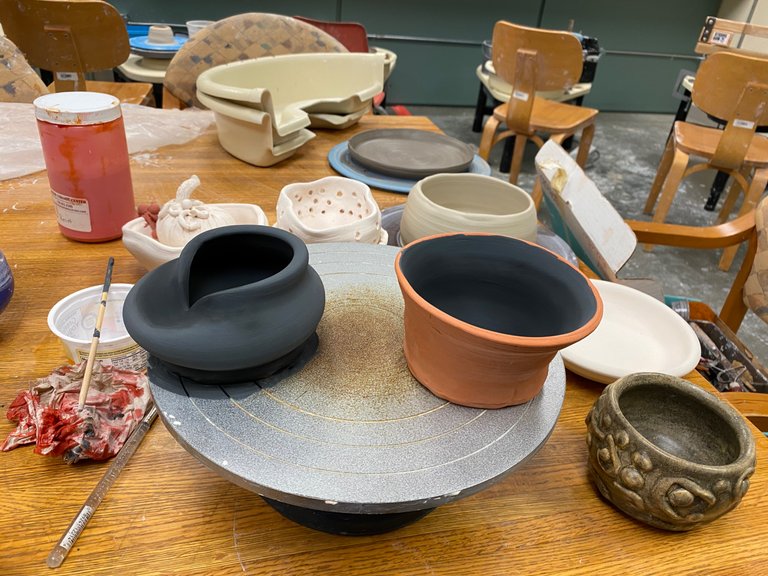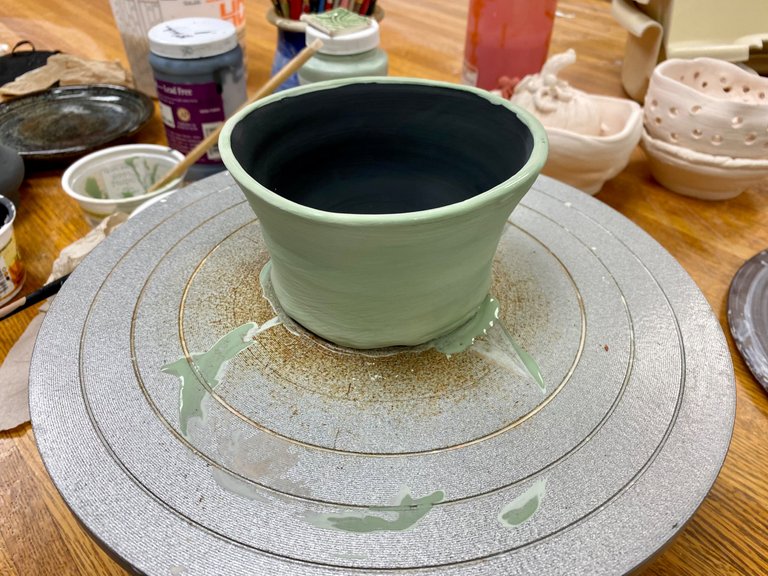 I had two pieces that had been bisque fired that I needed to glaze in preparation for the Kim. I applied obsidian black on one piece, and obsidian black and a green glaze on the outside for the second piece. My third piece had already been glazed and fired.
I am so excited about our new tool. It was not cheap but it was donated by a community group to the senior center.
This YouTube video shows a woman centering 13 pounds of clay which is no easy feat, believe me. I can't wait to try a much larger piece of clay when I go back to class again.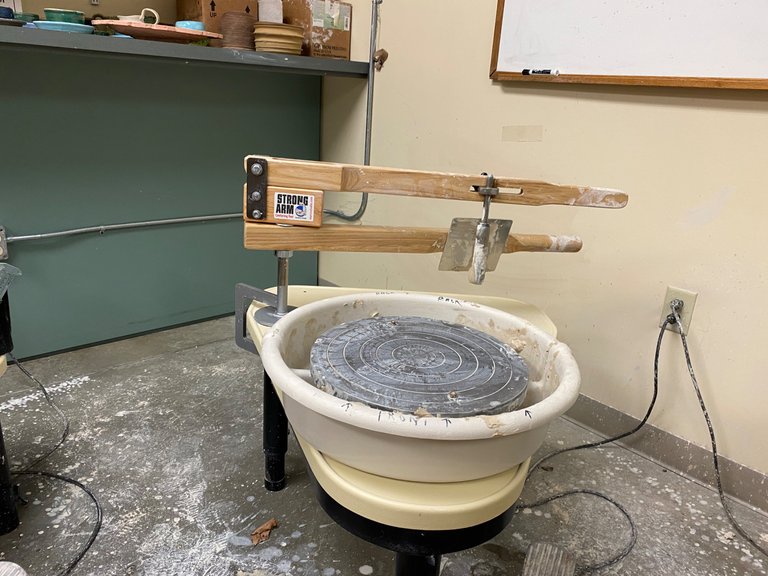 Enjoy your day.