Sitting in the easy chair of the balcony on a winter morning, he was looking at the newly blossomed marigold. There was a lot of noise coming from contiguous school. The school ground was barely visible from the height of the 10-storey edifice. The kids were busy vying to get out of the classroom, which means it's ten o'clock. Even then he lazily looked at his watch and understood today is January 8, 2031. The sluggish sunshine of a winter morning still felt quite comfortable. Suddenly he looked at the road beside the school and saw two girls walking closely. The girl was walking holding the boy's left arm with absolute infatuation. A closer look revealed that one of them was a boy, the only reason to be mystified by the two was that the boy was wearing jewelry all over the place, dressed like girls and applied lipstick on his lips. More worrying for him is that the real girl among them is his own daughter.
I had an awful nightmare and I woke up because I was the man in the dream. I looked at the calendar and saw that today is January 8, 2021. I don't know why I am so eager to write a letter today after so many years. Unable to decide who to write to, I sat down to write about my future.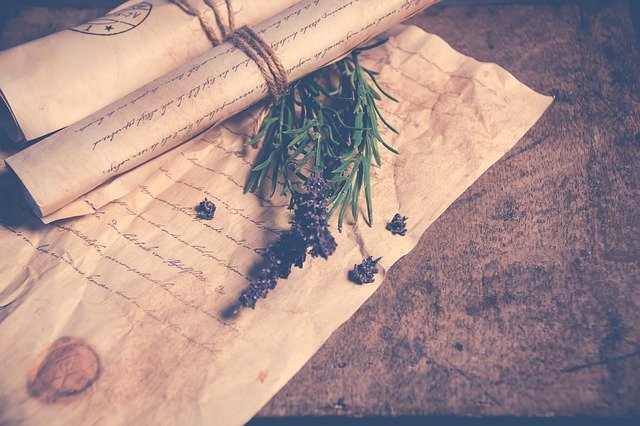 January 8, 2021 Dhaka, Bangladesh
Dear Deepu,
By the time you unlock the box and flip through this letter, the words jotted down with the ball pen may have turned reddish. And if you're reading it from the blockchain, you're presumably smiling at the thought of how immature writing your junior version was! Writing a letter is a unique way to express one's feelings that we have almost forgotten with the advancement of information technology. So today, after many years, I am writing to my dearest one. Many times we get emotional and tell someone that we love that person more than our own life but in fact every person loves himself the most. Since you and I are the same person; even then, after 10 years, I am very much eager to know how you are!
10 years is really a long journey. Today you must shave regularly to disguise your age where earlier you used to keep beard in style. 10 years ago you were very apprehensive about fat belly, do you still exercise regularly or letting tummy to grow freely? You must now look like a gentleman with heavy glasses in your eyes and raw hair on your head. Well, now does someone still apply henna to your hair once a month and you look at her with passion. Is the color of love between you still as fresh as that mehendi (henna) or has it faded a lot? You must still enjoy the first rain of the monsoon holding her hand and surprise her with a bunch of burflower (কদম ফুল). Has the age of your psyche increased with the body or are you still young forever?
5256000 minutes is indisputably a long duration. In the meantime, inevitably there has been a great change in politics, economics, technology at home and abroad and I hope you have adapted to everything. You were a very enthusiastic person about cryptocurrency. The price of Bitcoin is supposed to be more than 1000k by now and Bangladesh surely have legalized cryptocurrency so far. You supposed to shop at the supermarket with Satoshi because the one who has few bitcoin is now one of the wealthiest people in the society. I forgot to mention one more thing, Shitcoin must have wiped out his notoriety so far!!!
Your two sons and daughters are supposed to grow up today, I hope your nightmare did not come true. What is decent in your eyes, they may have grown up that way and if they grow up like them, what is the harm? Because you have to adapt with the times. Within this decade, you must have lost a lot of people who were accustomed to address you as 'তুই'(you). Today, in spite of desperate desire, you can't touch them. You just have to hide your tears by looking at those people in the picture frame.
In the space of ten years, have your wishes come true? Your dreams have never been skyrocketing. As you were a travel enthusiast person, hope you have traveled your most favourite places at home and abroad. What about your Hive account? I hope you are still active there as this was the place of your passion. Because when your sons and daughters will grow up and will be busy with their own stuff, then this platform may be the only occasion for you to spend endless time. Maybe at this point you are sitting on the balcony of your new flat, reading this article in the faded sun on a cold winter morning, and enumerating how much you actually gained in life. But if the opposite happens, you're stuck in a photo frame, maybe someone close to you will shed a tear after reading this letter. And today, from other side of life, you might regret for some of the pitfalls and thinking maybe there was so much more that could be done in this short life.
Love
Deepu Junior
This is my entry of this week [Contest][150 Hive in prizes] A letter to the Futurearranged by @bdcommunity
I am inviting @gungunkrishu to participate in this contest. Thanks.