Hope and despair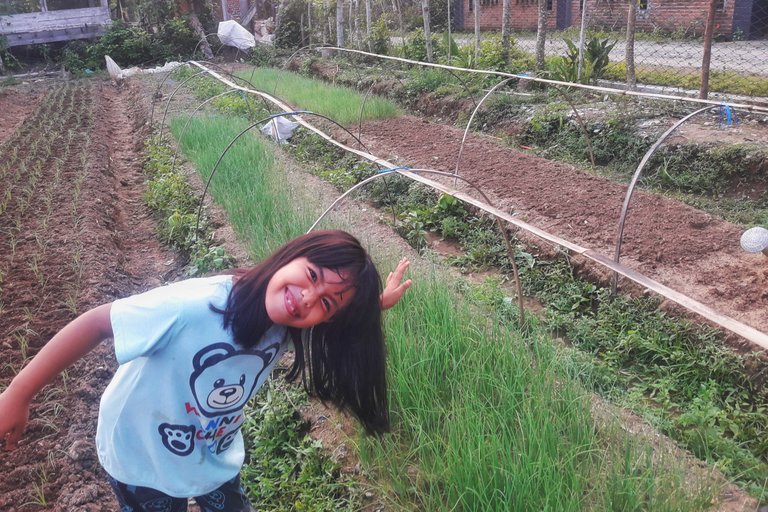 Hi bdc lovers ...
I am very happy that I can still take part in this contest organized by our community, and this is the 4th time contest, we hope that this contest will continue and continue forever.
Our theme in this contest is ASHAA athoba NIRASHAA, which is hope and despair.
I think in the midst of the pandemic that we feel now, all humans feel the impact of the corona virus, including me personally, so many problems occur in our lives today with this corona virus, this is where sentences of hope and despair are very often felt and heard, hope is a desire that we cannot see, but is in each of our minds to get the best in the future, the word hope is never released with despair, because of despair is the impact of something we fail to do, or even it doesn't happen the way we want it to be, and both of these things may already be felt by every human being.
In this case I want to tell about my personal experience in the midst of the corona virus outbreak that is sweeping the world, we all may feel how our lives lead by having to sit at home without having to work, for me who do not have a permanent job, this is a big problem, if not working means there is no income that I earn to meet my family's needs, what must be done to get something that can be eaten by my wife and children, while having to stay at home is a government regulation that we must obey for our common good too.
With events like this, I certainly hope for help from others or even from the government to get food assistance for my wife and children at home, and actually there is help from the government, but we must realize that it is not easy to channel aid to millions of people in every country, there must be many obstacles that occur in the process of channeling the aid, and it is certainly not in accordance with what we expect, I have already received assistance in the form of instant noodles, eggs and rice, and all that we can eat in just 5 days alone, I have a small child and is very dependent on milk, where do I get the milk from? this is where despair occurs in my mind, what should I do in conditions like now.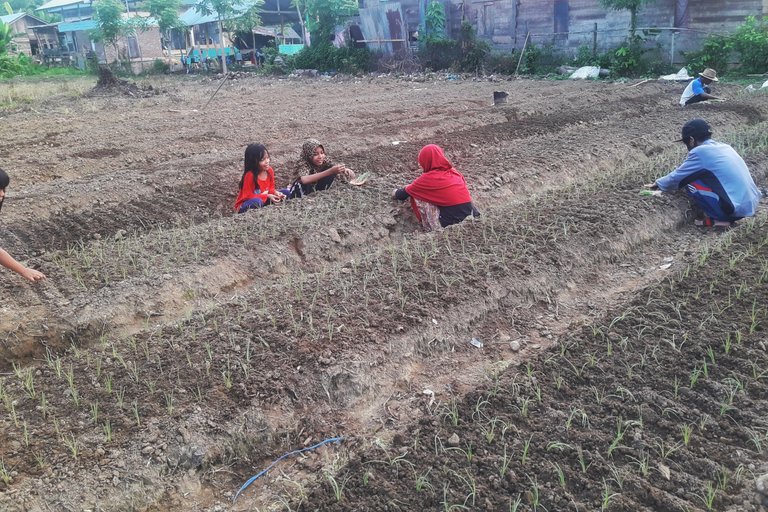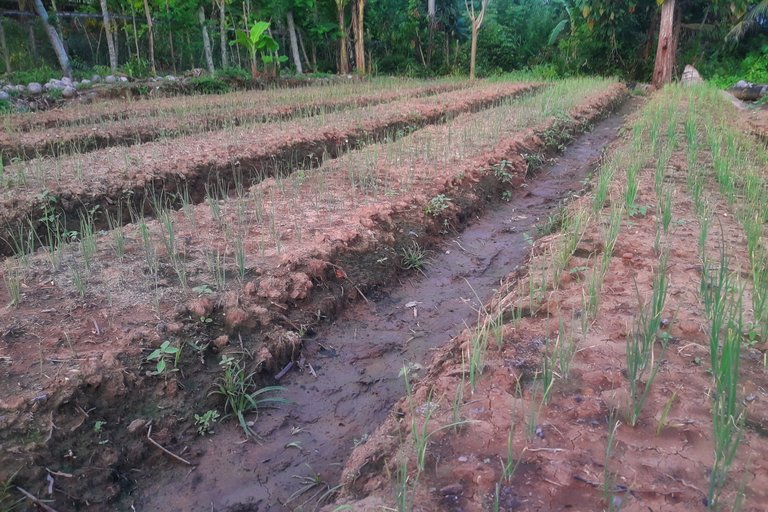 Desperate might just add a new problem for me, and there will be no way out of the situation like now, I try to get up from all this and encourage myself, one thing that comes to mind is creating my own workforce and my family , so I made the decision to grow onions in front of my own house, hoping to meet the needs of my family, and that hope proved successful, I had already harvested onions and had a decent profit, and this was the second onion growing process that I did , I think there is so much work we can do in this life, depending on each of us whether we want to do it, or continue to hope for help from others with the discouragement we find. maybe this is a little story from me hopefully can inspire you all, and thank you for those of you who have read and visited my blog.
Stay safe, stay home, protect our families from the corona virus pandemic and have a nice day.