Never give up. Something you've heard a lot yes? You fail here you fail there, some people will say you're a disgrace, and some people will go "never give up". But what does this quote do actually? What does it mean? What's the impact? Most people fail anyway. Even after all those never give up speeches. But do you know which one's do not fail? The one's who believe in themselves. The quote should be like this. "Never give up on a man who doesn't give up on himself". Today I will talk about a person who was on the verge of actually disappearing in the void of time, but he himself and the world around him believed in him.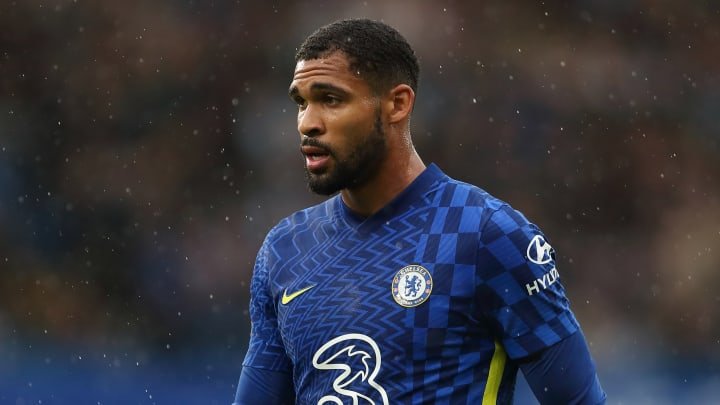 Source
Ruben Loftus Cheek scored 10 goals in 40 games while playing for Chelsea as a central midfielder in the 2018/19 season. It might have taken another season for the young lad to become permanent at Chelsea. Late in that season, there was a friendly game in USA. It was an unnecessary game from a Chelsea perspective. But then manager Maurizio Sarri fielded a modest Chelsea eleven. Ruben was one of them. Later in that game he was injured. At the end of the season, in the pre-season of the 2019/20 season, it took time to recover from the injury fatigue, then he could not find his rhythm even after returning to the pitch. After many attempts, there was no improvement, and in the 2020/21 season, Lampard was removed from the main team and decided to send him on a loan. Then came Tuchel's turn. Tuchel was asked at a pre-Fulham press conference after taking charge of Chelsea in the mid 2020/21 season, A repoter asked him about what he thought about Chelsea loanee Ruben Loftus Cheek. Tuchel's response was that Ruben reminded him of the great Michael Ballack. Who has a good dribble, great passing range, and strength with height. He also said he was new there. And promised everyone a chance in the next pre season. Nobody expected this from Tuchel. Everyone was surprised with what Tuchel said about a player who is likely to be finished and no more potential to unlock. However, in the pre-season, Tuchel gave Ruben a chance according to his own words, gave Ruben time personally. At the end of the pre-season, Tuchel decided to keep Ruben and not send on a loan or sell him. Now it seems that the decision was right.
Saul Niguez, who came on loan, was thought to be the primary fourth choice DM, and Ruben had the opportunity before but could not use it. Then Tuchel tried Ruben as his trump card. Ruben didn't allow his dedication and Tuchel's faith to go in vain. This season, Ruben started with 5 assists and 3 assists. His plus point is that he is a very fast, very tough and extraordinary dribbler with a height of 6 feet 4 inches.
Chelsea youngster Ruben Loftus Cheek is a walking example of self belief. And an example of where dedication can take you. He literally explains, "You don't have to give up on someone until they lose faith in themselves."