Hello All,
How are you doing today?
I am happy to see you in my blogpost.
I'm joining again another week of splinterlands art contest with this art post.
Splinterlands Art Contest! // Week 99.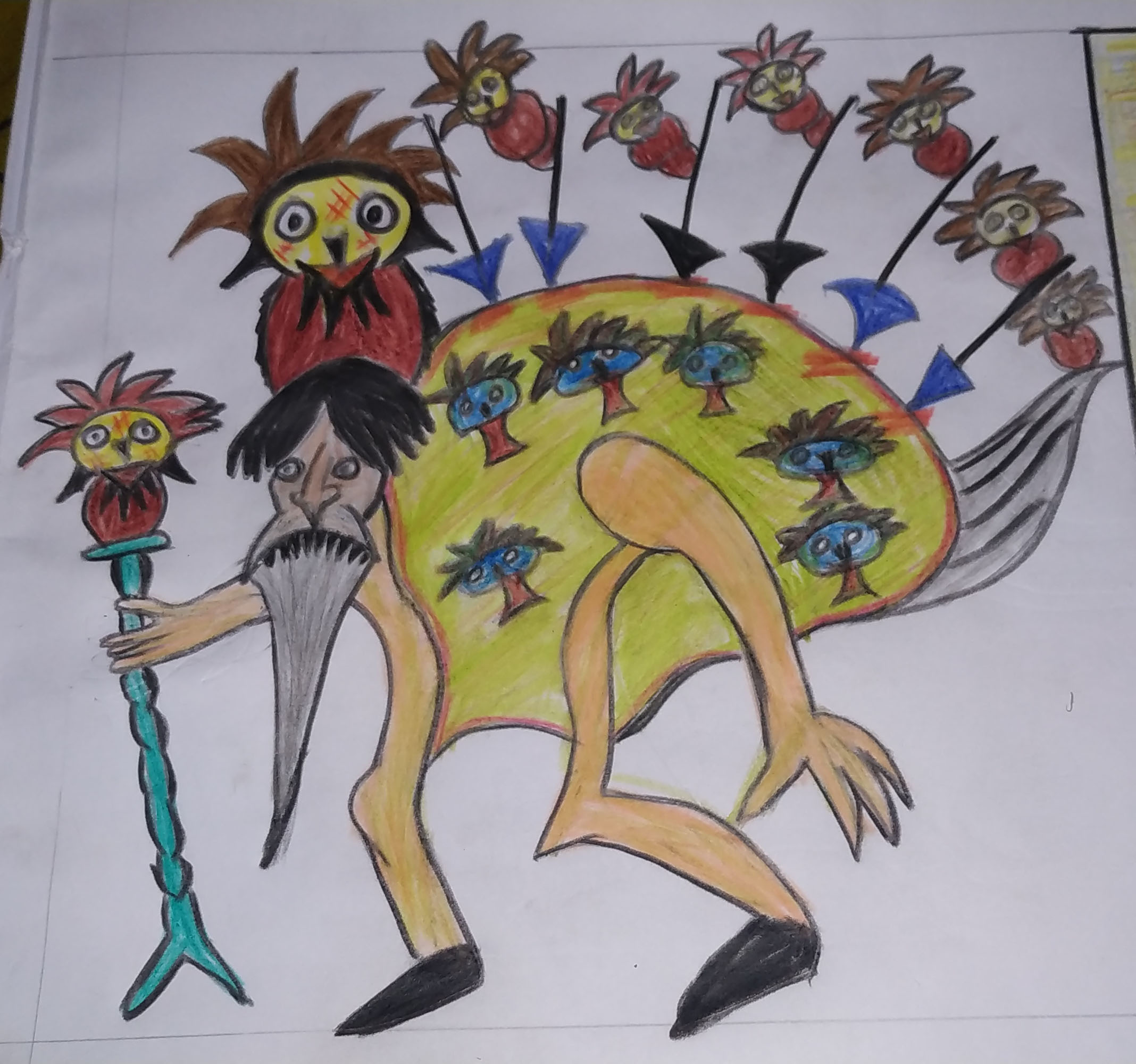 I was looking on some picture that were licensed for reuse from google image.
Then after I saw this piture, I drew this monster and wishing one day I might see him in splinterlands game.
About the monster:
An old man was starving and was looking for food in an ancient forest in splinterlands.
Suddenly he has eyes on a magical stick where there were six monster baby owls.
He was too hungry that he swallowed all those baby owls.
Those baby owls did not die and they started crying from inside the belly.
Then when the old man tried to escape the place, suddenly father, mother and six of brothers of those baby owls came.
The mother sat on the stick, the father on the head of the old man and six brothers were piercing the old mans back with arrows.
Then the old man started walking with that burden and it became a curse for him.
Then those owls started to control the old man.
Process of the art
At first, I drew the pencil sketch of the old man.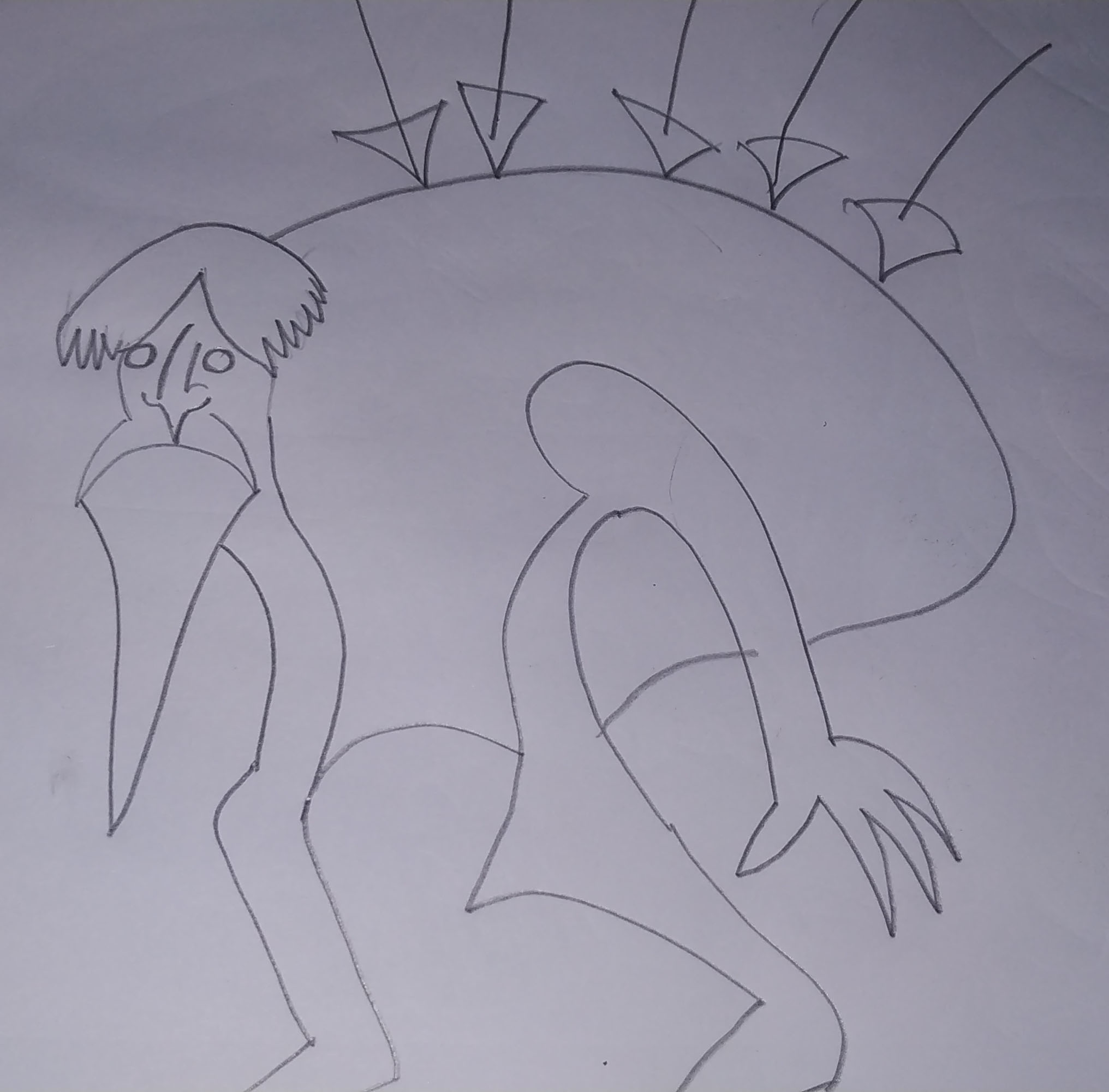 Then I added some more things in the sketch.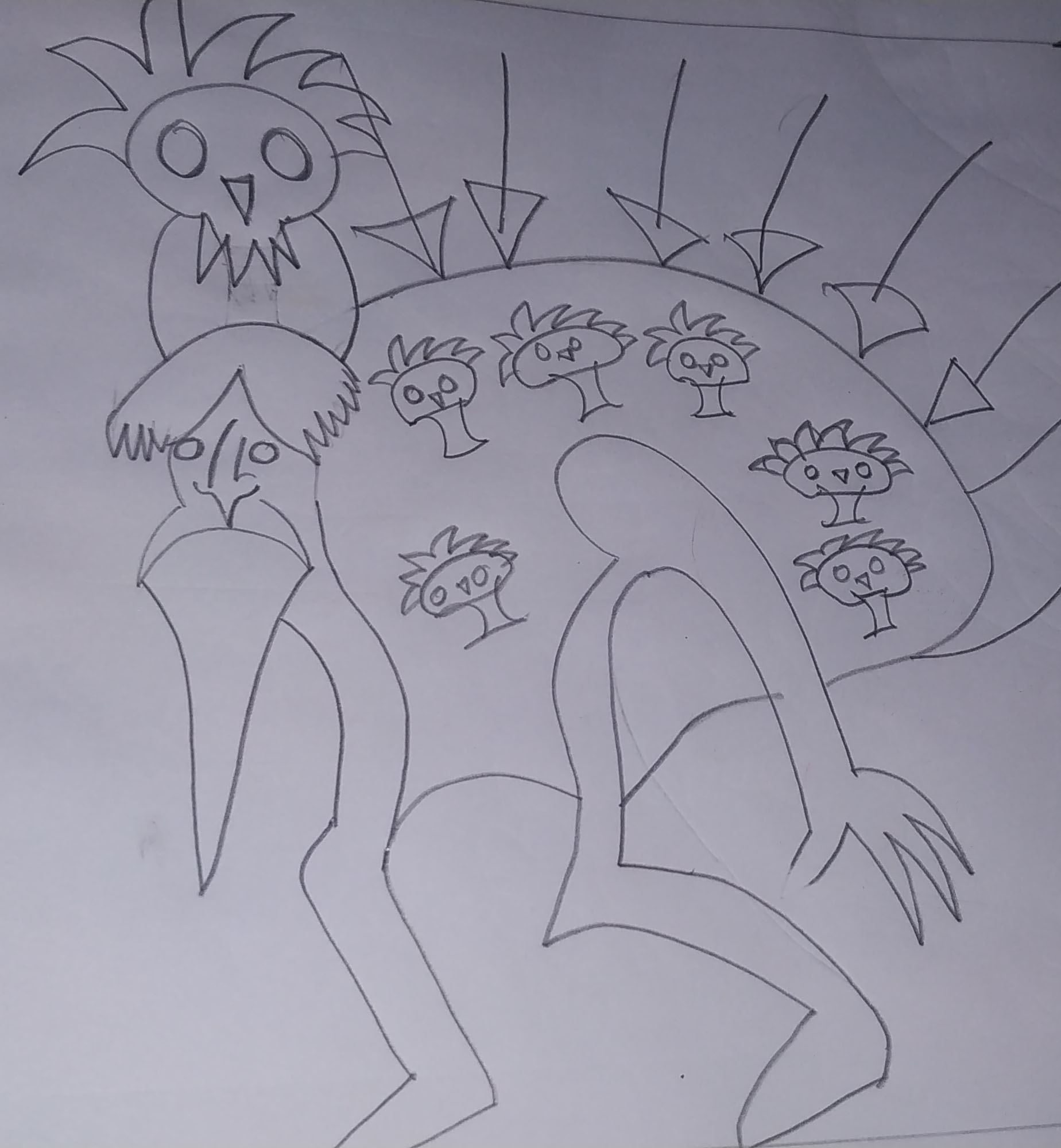 Then I started coloring.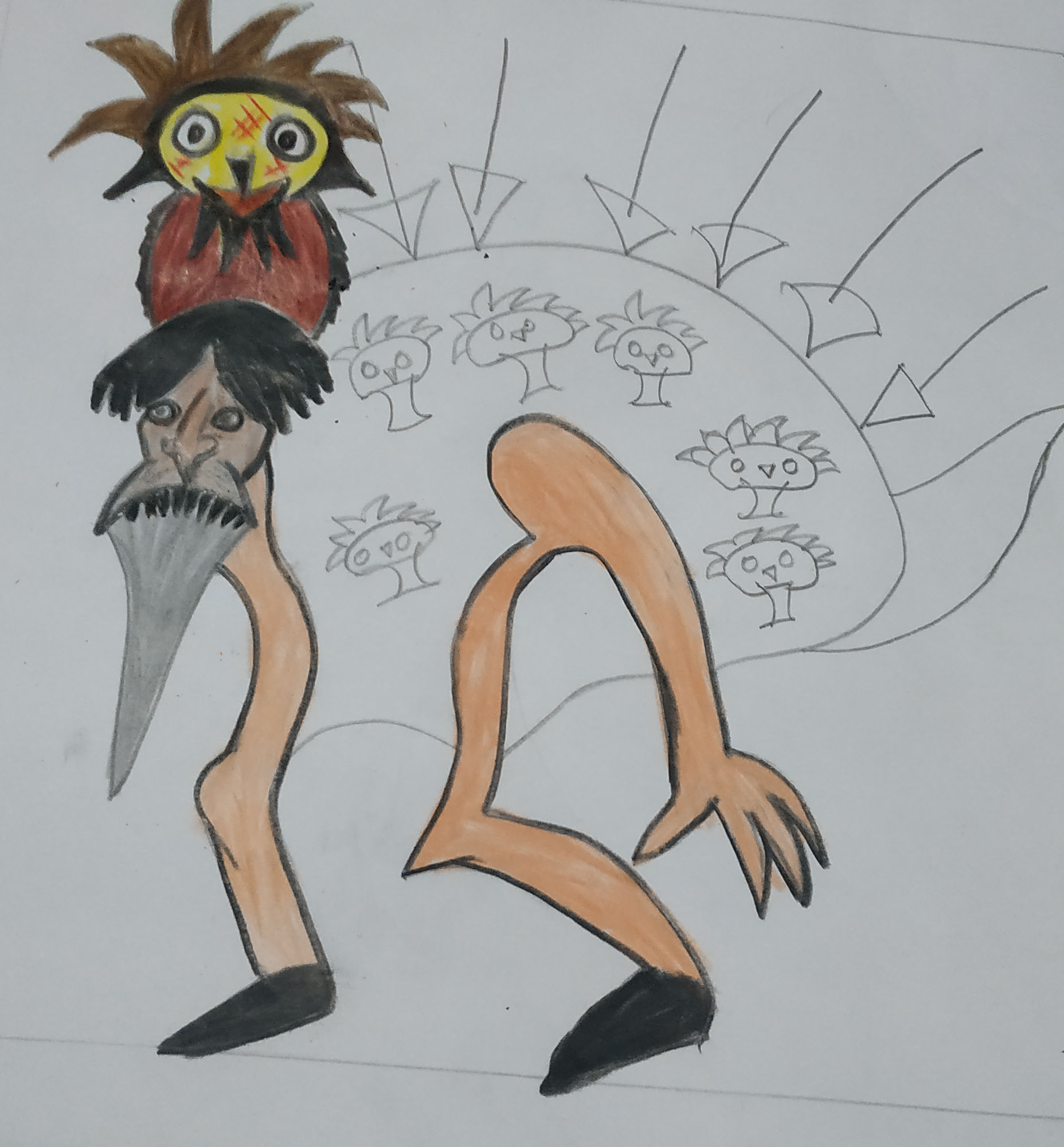 When I finished coloring this part, I drew the other part and colored it.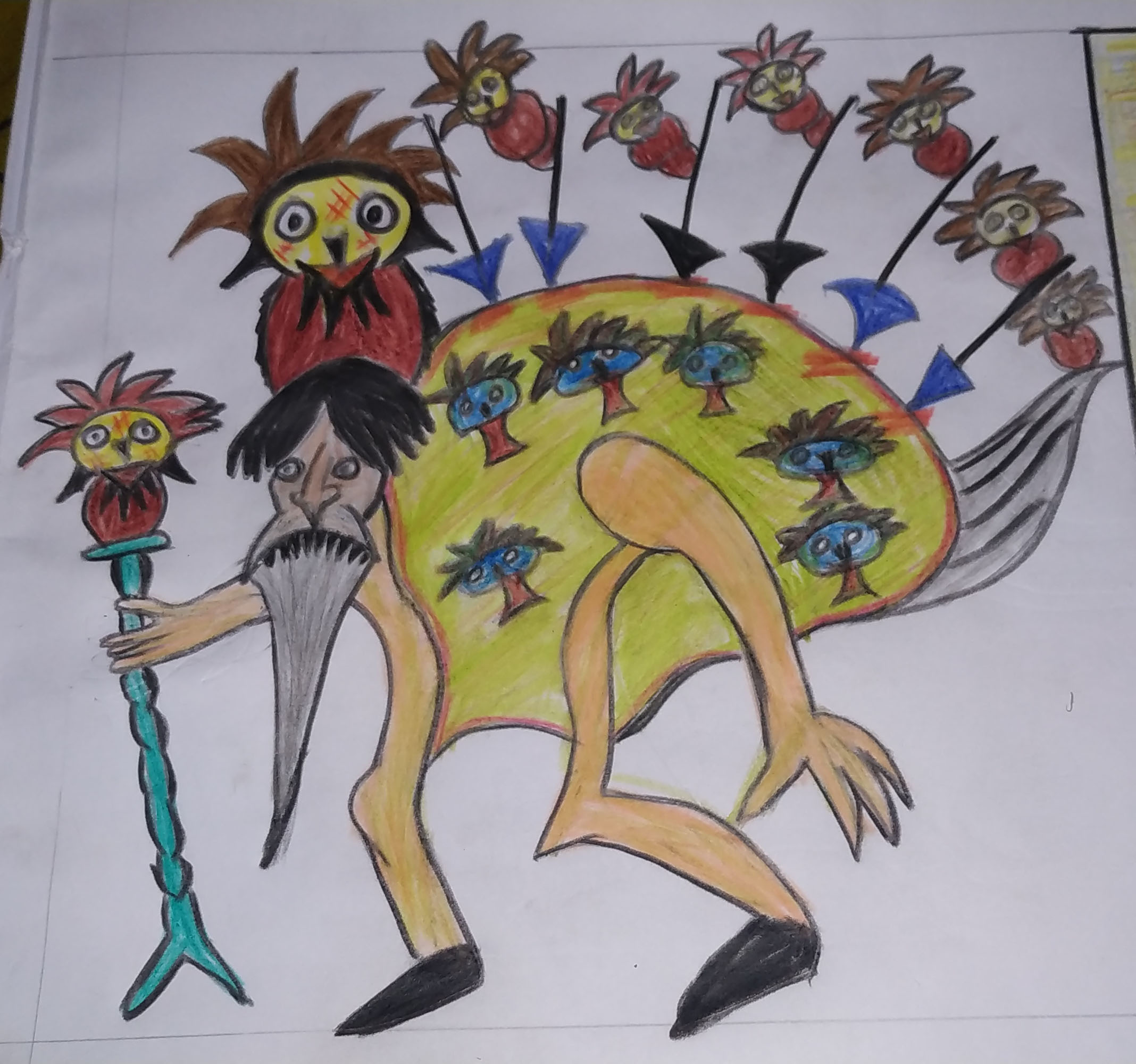 After finished coloring, I think this seems good now.
That's it.
I'm still learning and trying to do better with my drawing.
So please don't think otherwise and keep supporting me.
My referral link of splinterlands:
https://steemmonsters.com?ref=sharminmim
---
About Me.
I'm Sharmin Akter Mim from Bangladesh doing Bachelors in arts in a govt university in our country.
I'm the one and only wife of
@ashikstd
.
With my little effort, I'm trying to help my husband in this bad time and I'm trying to understand this blockchain.
---
I want to say goodbye now.
I'm hoping that this post will get some nice view and I'll be trying to do better next time.
Stay safe & stay home for corona epidemic.
Thanks.
Sharmin.