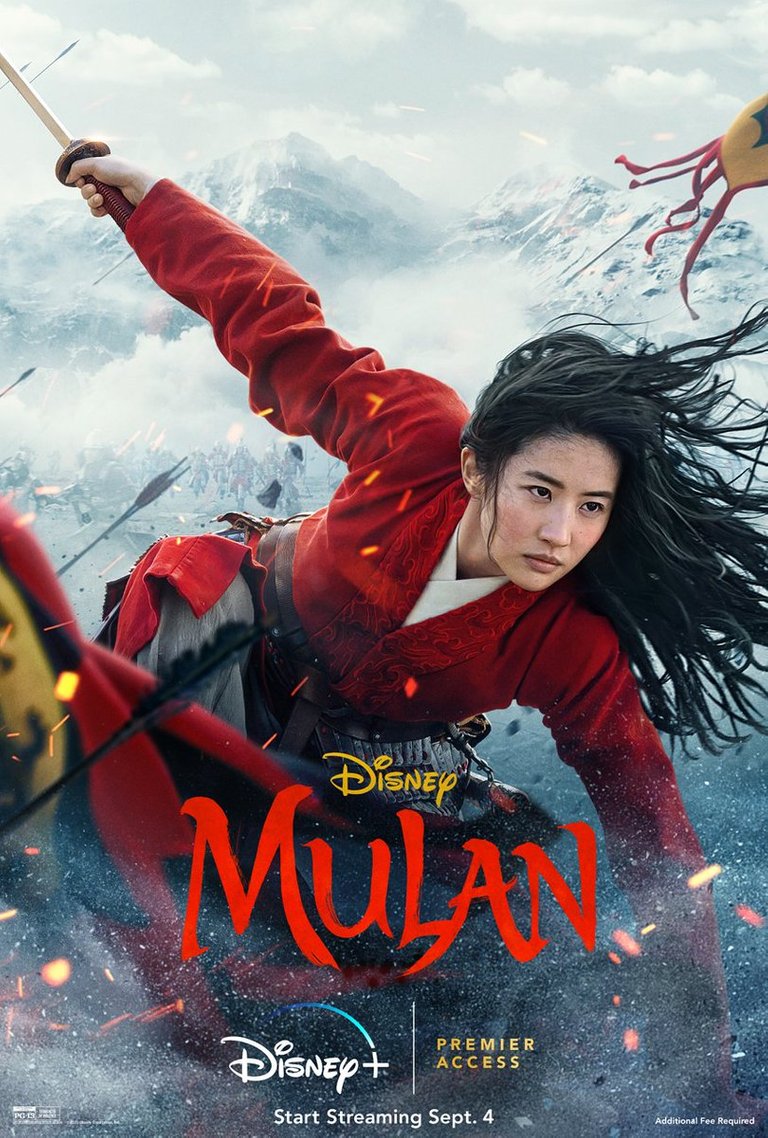 Hi guys. Today I wanna have a review of one of the most anticipated movies of 2020, "Mulan". The legendary story of Mulan, a local girl who became a Chinese warrior is quite a famous one that has spread to every corner of the planet, all thanks to the media. I knew of Mulan first as a kid when I watched a cartoon that told her story as a young girl and how she became a warrior in the Chinese Army.
Please before you continue reading, this post contains spoilers.
So the movie "Mulan" is an action and adventure movie (kinda like a biography) of the famous fearless Chinese woman who had to join the army due the fact that her father who was supposed to go for the war wasn't fit for war. She left home for the training camp without the permission of her parents in a time when women weren't allowed to take part in war and state affairs.
She successful went through the training at the military camp where she disguised herself as a man till she purposely revealed herself during a fight with the northern Invaders. Although the military and it's generals felt sad and cheated, the fearlessness and bravery of Mulan couldn't be overlooked. She was brought back to lead the fight against the Northern Invaders and she conquered.
The movie brough back so many memories of my childhood when I first learnt of her story. The movie itself had a great story line. Famous actors like Jet Li and Donnie Yen also made it more interesting to watch.
Finally, I'd rate the movie 8/10. I think it's a great action and adventure movie for both adults and kids . The CGI effects were awesome and I honestly do feel like seeing it again. It's one of the best produced by Disney.
Here's a link to the trailer


ABOUT ME
I am a self taught and aspiring visual artist, photographer and blogger who loves to create artworks out of randomness. I love the creativity behind my style and the freedom to create drawings out of imperfections.😊😊

Credits to thepeakstudio for the fancy dividers.
Thanks for stopping by my post. Enjoy the rest of day♥️