Posted on Community [Sunday 星期天]
发帖于社区[[Sunday 星期天]]
https://hive.blog/trending/hive-191668
I was working in the afternoon shift on Saturday last weekend. I left the workplace on Sunday about 1am. Went home and opened the fridge and saw this. A little cake delivered to my wife for her birthday from her office.
上周六我是上下午班。 离开职场已经周日凌晨1点左右。回到家,开冰箱,看到这。小蛋糕是太太办公室为她生日送给她的。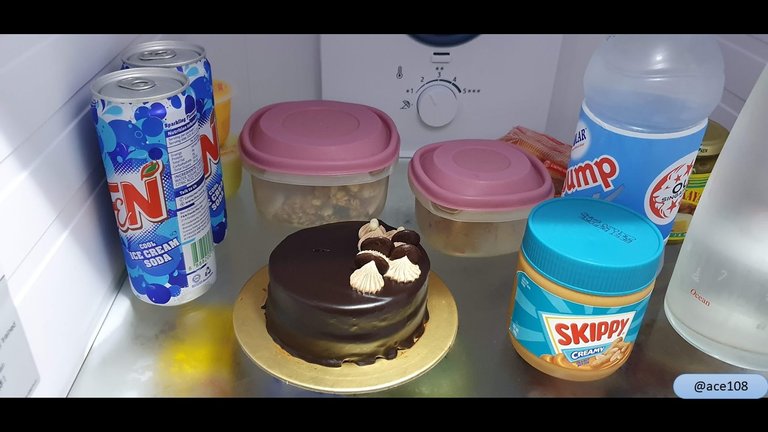 ---
🎶Meanwhile, some music for you to enjoy as you read. This piece is part of Vivaldi's The Four Seasons, particular the first of the 4 violin concertos, called Spring.

🎶让大家继续读的时候,欣赏一点音乐。这件作品是维瓦尔第的"四季"的一部分 - 4小提琴协奏曲中的第一首,名为"春天"。

Source | 来源: https://musopen.org/

https://soundcloud.com/alan-chang-563971986/four-concerti-grossi-4-vivaldi-op8-i-la-primavera-allegro-largo-allegro
Source | 来源:
https://musopen.org/music/2213/antonio-vivaldi/the-four-seasons/

---
After sleeping, it was time to do some housework after breakfast. Time for a break from the housework and my wife asked me to take out the little cake.
睡醒来后,是时候做一些家务。之间休息一下,太太叫我拿出小蛋糕。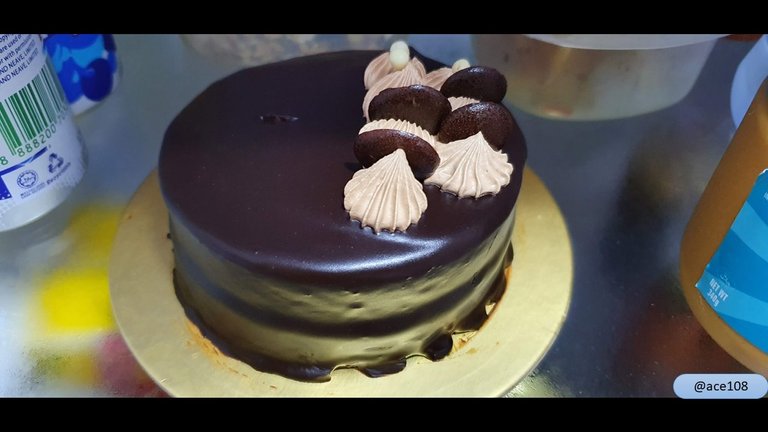 I get half of it.😎 It's sweet and a bit too sweet for me.
我分到一半.😎是甜但是绝的有点太甜了。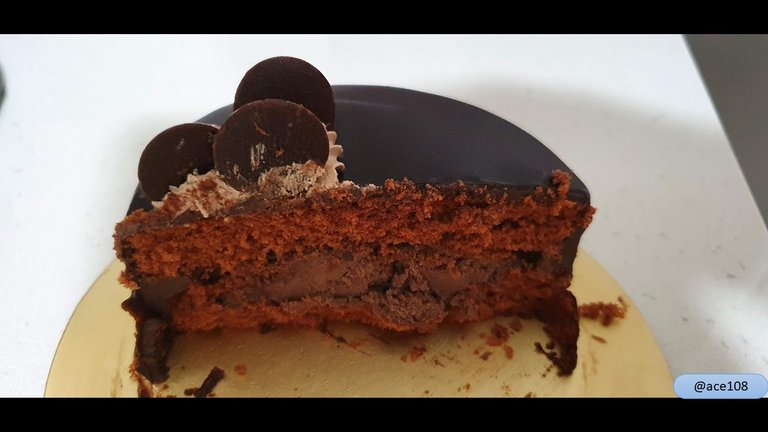 Do some more things at home before going to Whampoa for lunch. It seems crowded. My wife choose to have her usual fish soup with rice.
再做些事情才去黄埔吃午饭。看来很多人。我太太选择吃她喜欢的的鱼汤饭。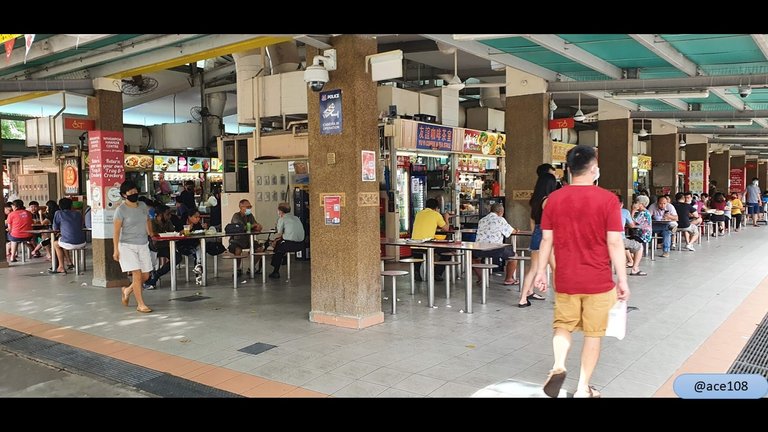 I thought I'd go for something lighter and went to this roast meat stall to get wanton noodle.
我想吃得少一点虽要去这摊位买云吞面。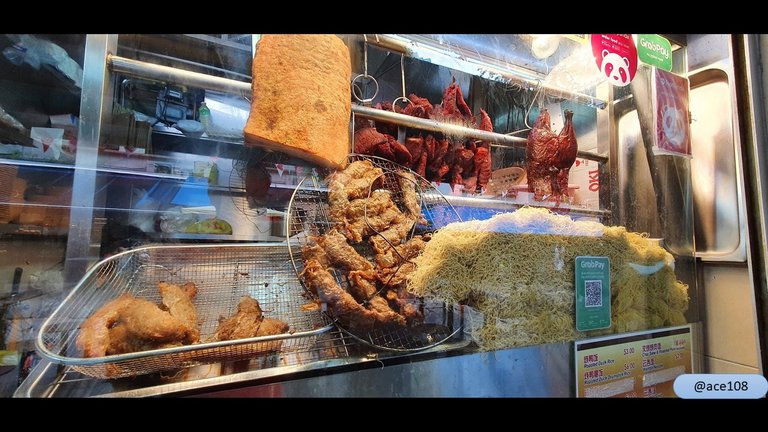 The char siew was lean and I like that but the noodle was not as good at some other places.
叉烧挺瘦,这我喜欢,但面条就比不上其他地方的。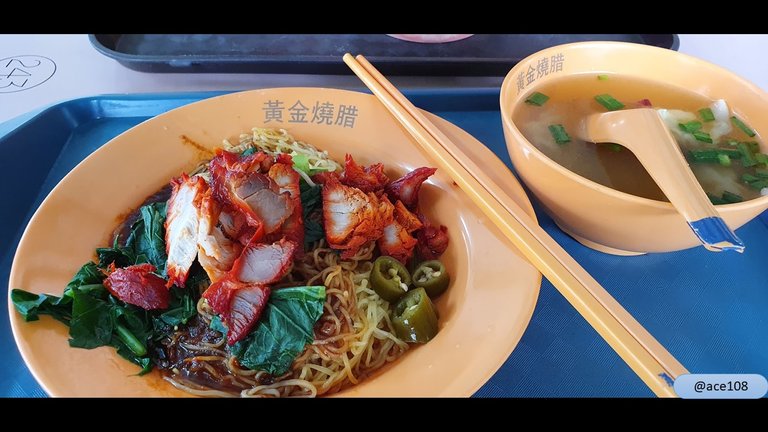 After lunch, bought some food and brought them to her parents. At their place, I found the cookies sent to my wife from her office still had some left. I better take one before they are gone.
午餐后,买了些食物带去岳父母家。在那里,我发现从太太办公室送给她的还有些。我先拿个不然又没机会了。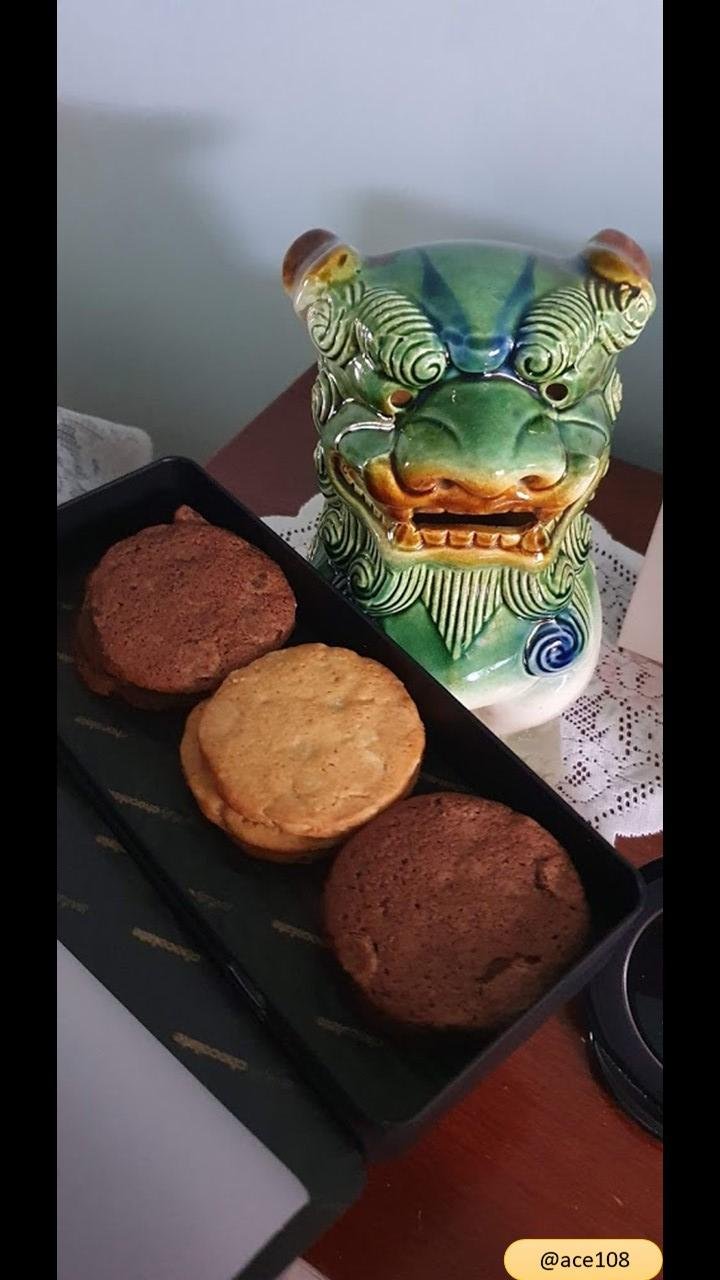 I was just lazing around and playing with youtube on the inlaws TV and decided to search for a documentary on penguins to watch. It was quite interesting in the beginning but I fell asleep.
只是懒散的玩着电视剧看看YouTube并决定寻找企鹅纪录片看看。开始的时候很有趣,但hou'l我睡着了。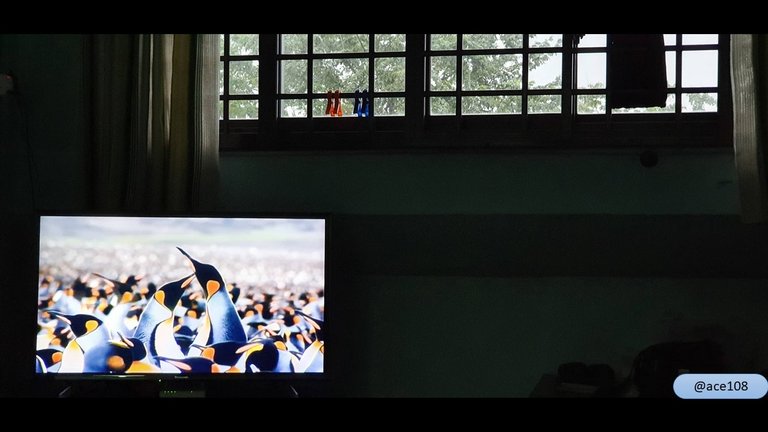 Later in the afternoon, my wife and I decided to go Marina Square to look for dinner. The mall looks not crowded.
下午迟点,我和太太决定去滨海广场吃晚餐。商场看起来并不多人。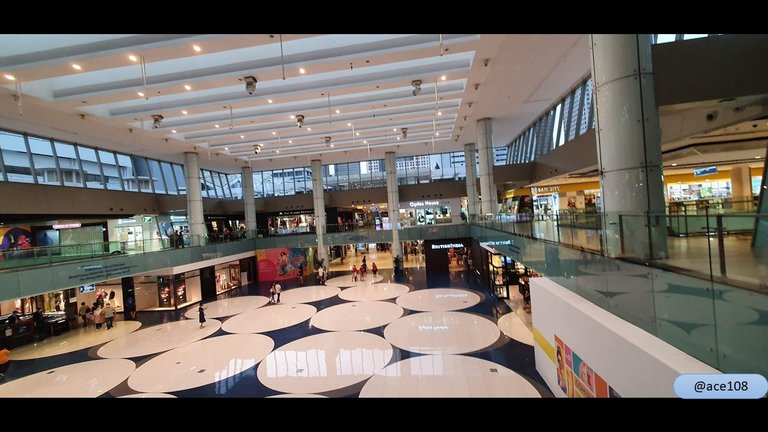 There were still people here and there.
还有人在不同的部分走。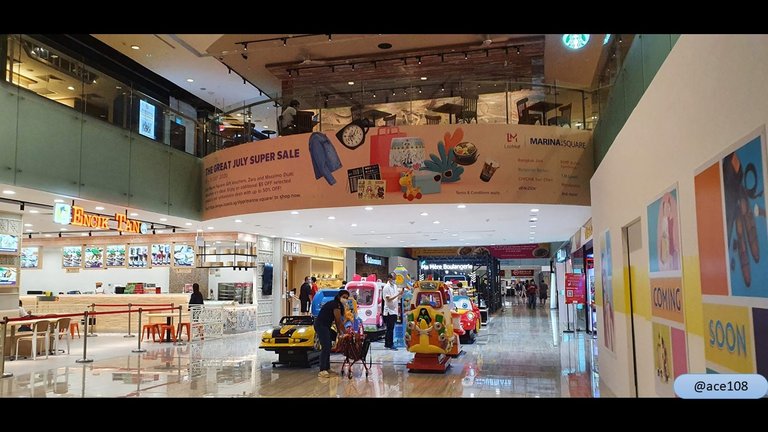 This restaurant that used to be quite crowded before was not so last week.
以前见到这餐厅挺多人当当天并非如此。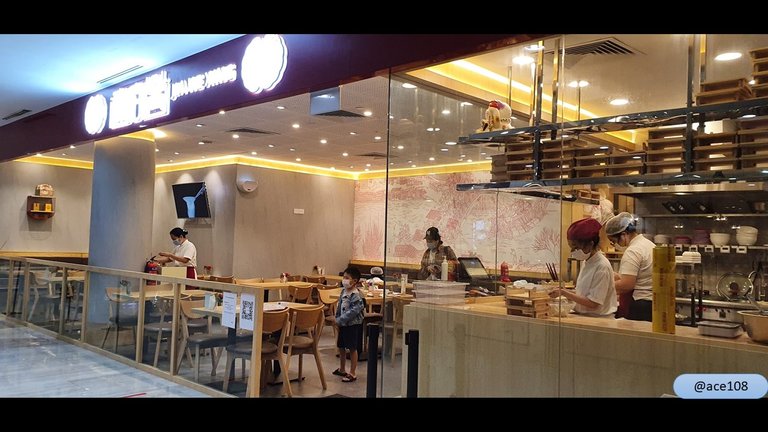 Went to food court and this restaurant outside the food court had only one staff sitting there.
去食阁看看。外面这餐馆只有一个工作人员坐在那里。
Even in the food court, many stalls were closed.
即使在食阁里,不少摊位都没开。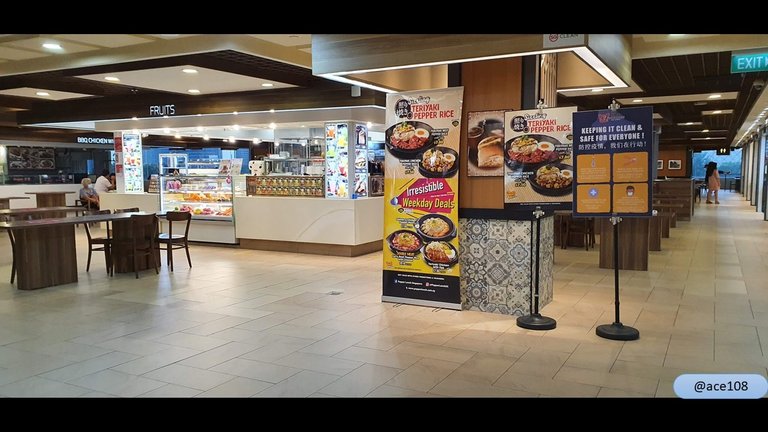 Came out and went down the escalator and saw this advertisement. Went to check out the Japanese restaurant and there were quite a number of people in there but we weren't that hungry.
出去,顺着扶梯下楼,看到这则广告。去查看那日本餐厅,有相当多的人在那里,但我们并不饿。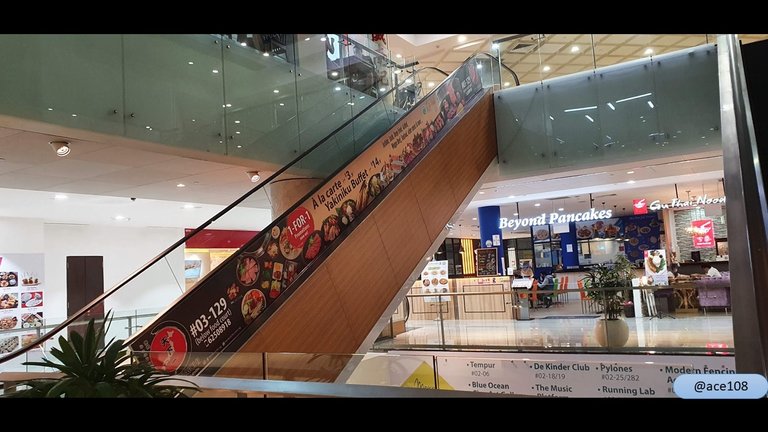 Continued to walk around and saw this lying poster because the Subway outlet further in was closed.
继续走,看到这个谎言海报,因为再走下去看到赛百味没开。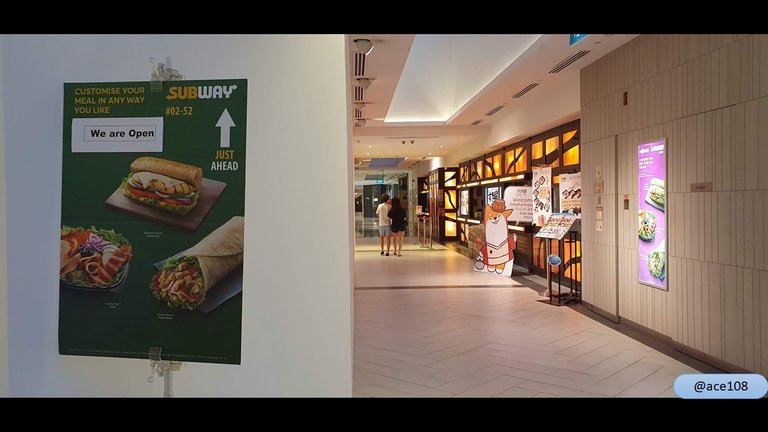 In the end, we had dinner at Burger King.
走后在汉堡王吃晚餐。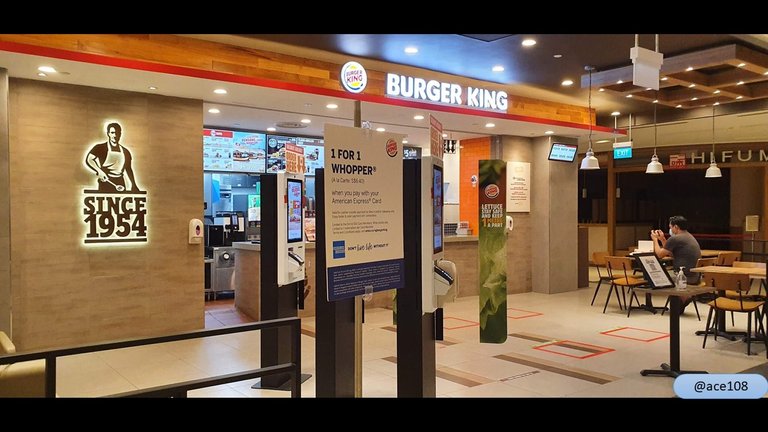 Sat next to this interesting poster they have there.
坐在这个有趣的海报旁边,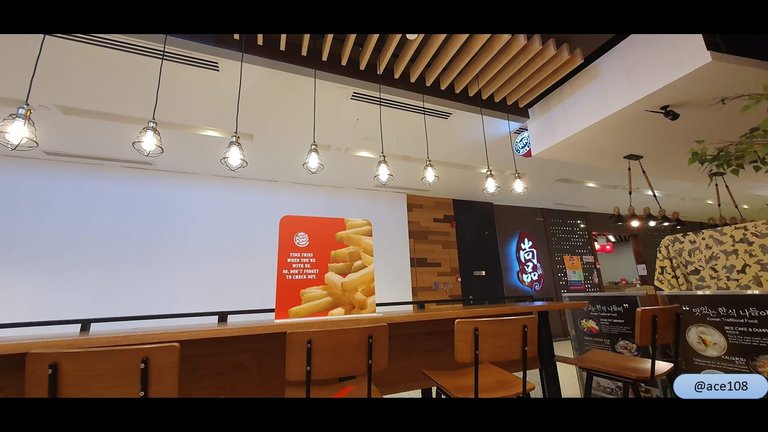 I brought the receipt to claim for free parking ticket but I forgot to use it later.
我把收据换取搭免费停车票,但我后来忘了使用它。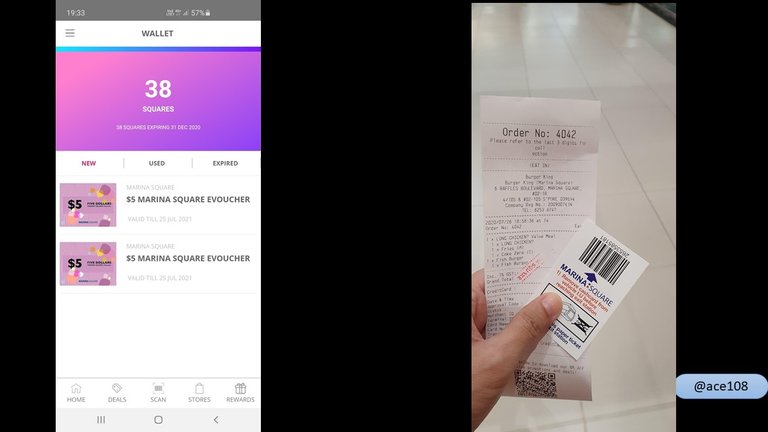 My wife had a free cake for her Birthday month from Starbucks and we went looking for it but they were already closed shortly after 7.30pm.
太太说星巴克在她生日那月给她一块免费蛋糕,我们去找它,但他们在晚上7:30后,它们已经收档了。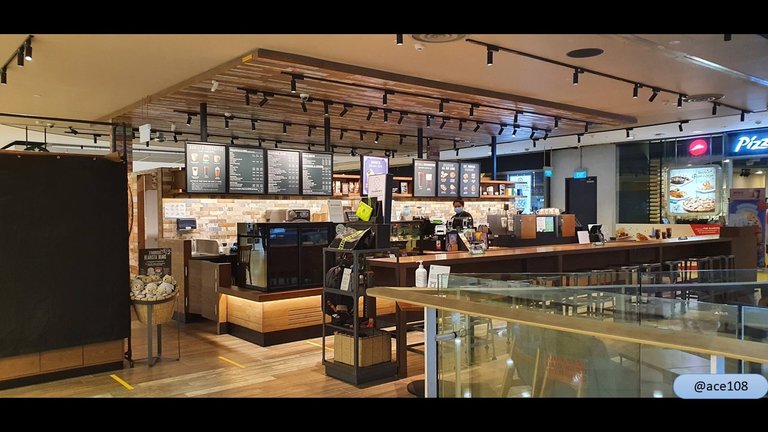 Decided to walk over to nearby Suntec City.
决定走到附近的新达城。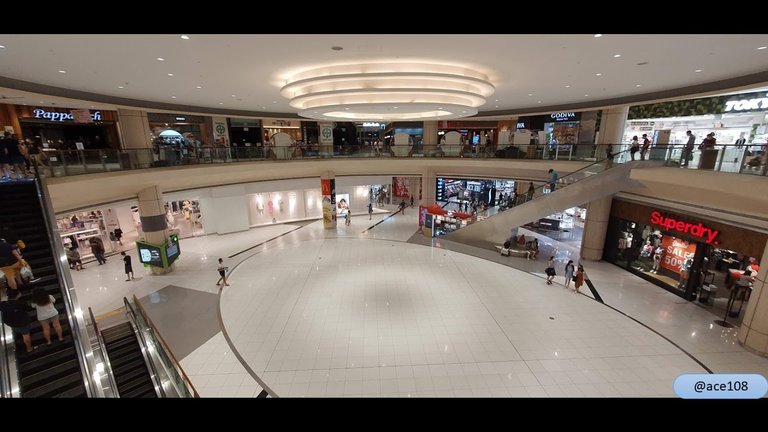 Damn, the Starbucks there was closed too.
妈的,星巴克也是关了。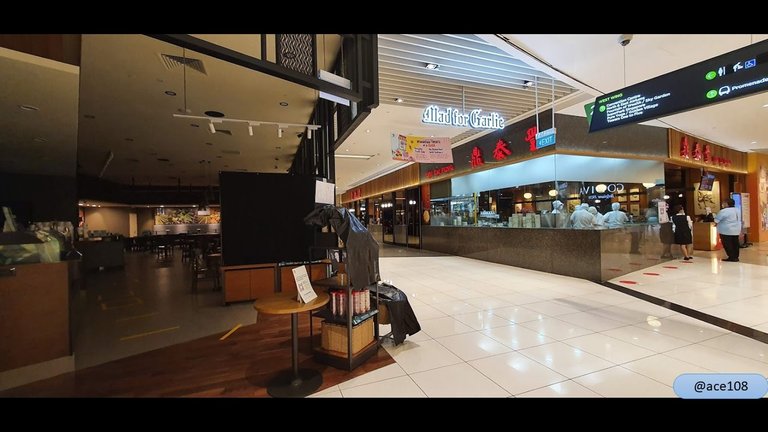 Went back to Marina Square to look for a dessert shop. They were opened and I think operating on one person mode. We ordered 2 walnut paste.
回到滨海广场找一个甜品店。还好有开当是好像只一个运作。我们点了往核桃胡。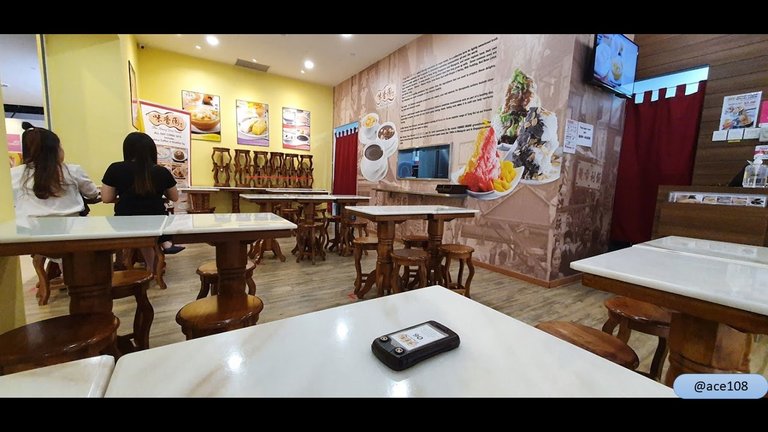 The pager buzz and went to pick it up. It doesn't look good. I suspected they just microwave them from what is in store. After a stir, at least it still tasted fine.
寻呼机响了,我去拿。它看起来并不好。我怀疑他们只是拿出来在微波炉钉一下。少它搅一搅后,味道不错。
[//]:# (!pinmapple 1.291136 lat 103.857404 long Marina Square d3scr)
---


Please see my other posts:
@ace108
请看我其他帖: @ace108
---