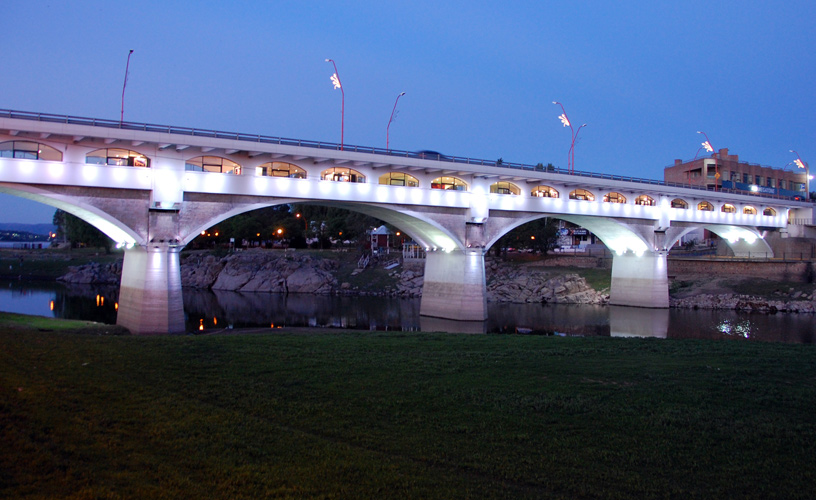 The first years of the 1990s were really intense, not only for me but also for my family. Without proposing anything extraordinary, we live real tragicomic adventures, seen now after the protective veil that the years throw at memories.
It all started right at the beginning of the year 90, after almost a decade working in a state bank I decided that enough was enough, we were in the middle of a privatization era in the state, and of the four banks that the government had at that time, it had been resolved to get rid of three, one was closed permanently and two were privatized, including the one I was in and just a few months before the big move, I went into voluntary retirement. It was good money, it was enough for me to pay off the mortgage and keep a good reserve until I got another job.
Not satisfied with that big step, the opportunity came to specify a plan that we had had with my wife for a long time, to leave the apartment and buy a house where we knew our children would grow up better. Of course, we did not waste it and we sold an almost totally new apartment and we bought a house to completely renovate it, it was uninhabitable. And we got down to work to leave it as we wanted.
Luckily I got a new job almost immediately, with a vendor from the bank that sold American software and that I knew very well from having worked with those tools over the past few years.
We invested in that house everything that we had left from the bank's compensation, plus the value of the car that we had to sell plus a few pesos that my father-in-law lent us, even though we couldn't finish it all because of the blessed inflation of this country threw it overboard all the calculations, but anyway we moved, there would be time to finish it little by little.
The truth is that they were difficult times but we endured them stoically and we barely had the chance to take a few days off, we didn't think twice. The need arose in my work to visit a client in the province of Córdoba, I was responsible for the products they had and had to travel, I arranged to spend with them on a Thursday and Friday and I took the whole family to stay a couple more days and complete four in the mountains, a short distance from the place where she had to work.
The two days of work the weather was great, my wife and children really enjoyed the hotel pool and the walks through the picturesque city of Carlos Paz, as soon as I finished my work I quickly went out to join them.
That night it rained throughout the area, unleashed a fierce storm of rain, wind, thunder and lightning. Luckily the next morning the sun was shining but something was not right, I looked out the window of the hotel room that overlooked the lake, the coast of it should be about 300 meters but it was 40, that is, the heavy rains and surely the water that drained from the mountains through the rivers and streams had made the level rise extraordinarily.
After lunch we went for a walk and we got to the center of the city, the damage had been enormous, the electronic games room where my children were the day before had 1 meter of water inside the huge room.
One of the bridges that allow the passage of vehicles over one of the rivers that drain into the great San Roque Lake, had been displaced from its supports by the force of the current and of course the traffic was cut off.
On Sunday afternoon we had to return to Buenos Aires, we had reservations for an Aerolineas Argentinas flight but the airport was closed, the main radar had broken, the facilities were flooded and we had to go to the bus terminal and buy tickets to be able to return to our home.
The story of our adventures could continue because a few months later I went back to take a long weekend, this time the destination was the city of Colonia in Uruguay, we went by boat and in the middle of the Río de la Plata, another storm caught us that lasted three of the four days that we were, another incident worth telling but it will be at another time.

Los primeros años de la década de 1990 fueron realmente intensos, no solamente para mi sino también para mi familia. Sin proponernos nada extraordinario vivimos reales aventuras tragicómicas, vistas ahora después del velo protector que le arrojan los años a los recuerdos.
Todo comenzó justo a principios del año 90, luego de casi una década trabajando en un banco estatal decidí que ya era suficiente, estábamos en medio de una era privatista en el estado y de los cuatro bancos que el gobierno tenía en esos momentos había resuelto desprenderse de tres, uno lo cerraron definitivamente y dos privatizaron, entre ellos el que yo estaba y justo unos meses antes de la gran movida me fui acogiéndome a un retiro voluntario. Era buen dinero, me alcanzaba para cancelar el crédito hipotecario y quedarme con una buena reserva hasta que consiguiera otro empleo.
No conforme con ese gran paso, salió la oportunidad de concretar un plan que con mi esposa teníamos desde hacía mucho tiempo, salir del departamento y comprar una casa donde sabíamos que nuestros hijos se criarían mejor. Por supuesto no la desaprovechamos y vendimos un departamento casi totalmente nuevo y nos compramos una casa para refaccionar totalmente, estaba inhabitable. Y pusimos manos a la obra para dejarla como queríamos.
Por suerte conseguí casi inmediatamente un nuevo empleo, con un proveedor del banco que vendía software americano y que yo conocía muy bien por haber trabajado con esas herramientas durante los últimos años.
Invertimos en esa casa todo lo que nos quedó de la indemnización del banco, más el valor del automóvil que debimos vender más unos pesos que mi suegro nos prestó, así y todo no la pudimos terminar porque la bendita inflación de este país tiró por la borda todos los cálculos, pero de todas maneras nos mudamos, ya habría tiempo de terminarla de a poco.
Lo cierto es que eran tiempos difíciles pero los soportábamos estoicamente y apenas tuvimos la posibilidad de tomarnos unos días de vacaciones no lo pensamos dos veces. Surgió en mi trabajo la necesidad de visitar un cliente en la provincia de Córdoba, yo era el responsable de los productos que ellos tenían y debía viajar, arreglé para pasar con ellos un jueves y viernes y me llevé a toda la familia para quedarnos un par de días más y completar cuatro en las sierras, a poca distancia del lugar donde debía trabajar.
Los dos días de trabajo el tiempo estuvo estupendo, mi esposa e hijos disfrutaron mucho de la pileta del hotel y de los paseos por la pintoresca ciudad de Carlos Paz, apenas terminé mis labores salí rápidamente a juntarme con ellos.
Esa noche diluvió en toda la zona, se desató una tormenta feroz de lluvia, viento, truenos y relámpagos. A la mañana siguiente por suerte el sol brillaba pero algo no estaba bien, me asomé por la ventana del cuarto del hotel que daba al lago, la costa del mismo debería estar a unos 300 metros pero estaba a 40, es decir que las intensas lluvias y seguramente el agua que desagotó de las sierras por los ríos y arroyos había hecho crecer el nivel extraordinariamente.
Luego del almuerzo salimos a caminar y nos llegamos hasta el centro de la ciudad, los destrozos habían sido enormes, el local de juegos electrónicos donde mis hijos estuvieron el día anterior tenía 1 metro de agua dentro del enorme salón.
Uno de los puentes que permiten el paso de vehículos por encima de uno de los ríos que desaguan en el gran Lago San Roque, había sido desplazado de sus apoyos por la fuerza de la corriente y por supuesto el tránsito estaba cortado.
El domingo por la tarde debíamos volver a Buenos Aires, teníamos reservas para un vuelo de Aerolíneas Argentinas pero el aeropuerto estaba cerrado, se había roto el radar principal, las instalaciones estaban anegadas y tuvimos que ir hasta la terminal de micros y comprar pasajes para poder retornar a nuestro hogar.
La historia de nuestras aventuras podría seguir porque a los pocos meses volví a tomarme un fin de semana largo, esta vez el destino era la ciudad de Colonia en Uruguay, fuimos en barco y en medio del Río de la Plata nos agarró otra tormenta que duró tres de los cuatro días que estuvimos, otra peripecia digna de contar pero será en otro momento.
Las fotografías son de mi propiedad excepto las que menciono la fuente.
The photographs are my property except those mentioned by the source.
Héctor Gugliermo
@hosgug