Greetings to all! This time I bring you a new illustration, made with graphite pencils and as you can see in the main image of the post, it is about female eyes drawn from different angles.
The eyes belong to my girlfriend, as we previously had a conversation while we were looking at some pictures we just took. Where she confesses to me that she has never liked the color of her eyes because they are so black that you can't distinguish the pupil from the iris. I contradicted her by saying that curiously I always wanted to have such an intense black color in my eyes and that I thought her eyes were simply beautiful.
  ¡Un saludo a todos! En esta ocasión les traigo una nueva ilustración, hecha con lápices de grafito y como pueden observar en la imagen principal del post, se trata de unos ojos femenino dibujados desde diferentes ángulos.
  Los ojos pertenecen a mi novia, ya que previamente tuvimos una conversación mientras veíamos unas fotos que nos acabamos de tomar. Donde ella me confiesa que nunca le han gustado el color de sus ojos ya que son tan negros que no se distingue la pupila del iris. Yo la contradije diciendo que curiosamente yo siempre quise tener los ojos de un color negro así de intenso y que para mí sus ojos me parecían simplemente hermosos.
This is the photo
Esta es la foto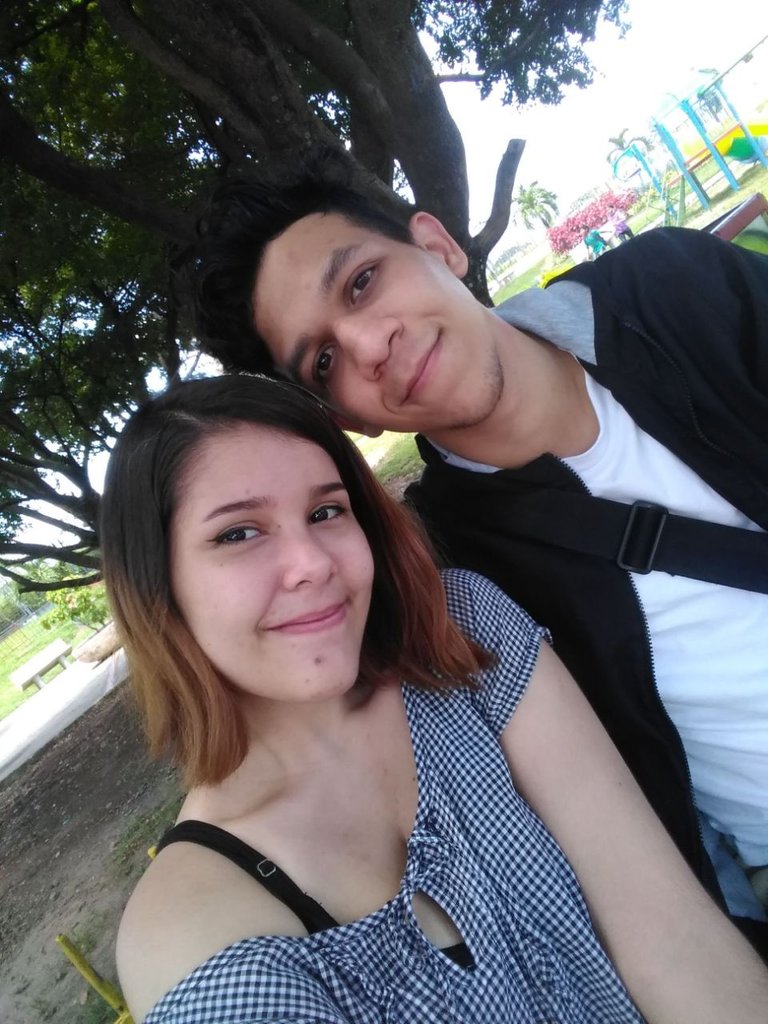 Then he said to me textually:
- My eyes are blacker than your soul with the face of an angry cat (Since he previously asked me, that if I had to graph my soul how would it be? And I answered that) and as they say that the eyes are the windows of the soul, my soul is darker than yours.
I thought it was funny, I smiled and answered him:
- "the eyes are the windows of the soul" if so, you already conquered mine. I will show you that your eyes are one of the most beautiful things you have. And that's the story behind the drawing, now I leave you with the process.
Luego me dijo lo textualmente:
-Mis ojos son más negros que tu alma con cara de gato enojado (Ya que previamente me pregunto, que si tuviera que graficar mi alma ¿Cómo sería? Y yo le respondí eso) y como dicen que los ojos son las ventanas del alma, mi alma es mas oscura que la tuya.
Me pareció gracioso, sonreí y le respondí:
-"Los ojos son las ventanas del alma" de ser así, ya tu conquistaste la mía. Te demostrare que tus ojos son una de las cosas más bonitas que posees.
Y esa es la historia detrás del dibujo, ahora los dejo con el proceso.

Materials
Drawing pencils range: 6b 3b B Hb 2h
Canvas: String paper
Erasers: School eraser - erasers
Ruler
Materiales
Lapices de dibujo gama: 6b 3b B Hb 2h




Lienzo: Papel de hilo




Borradores: Goma escolar – Borrona




Regla




And this was the final result
Y este fue el resultado final
Thank you very much for watching, I hope you like it.
Muchas gracias por ver, espero les guste.