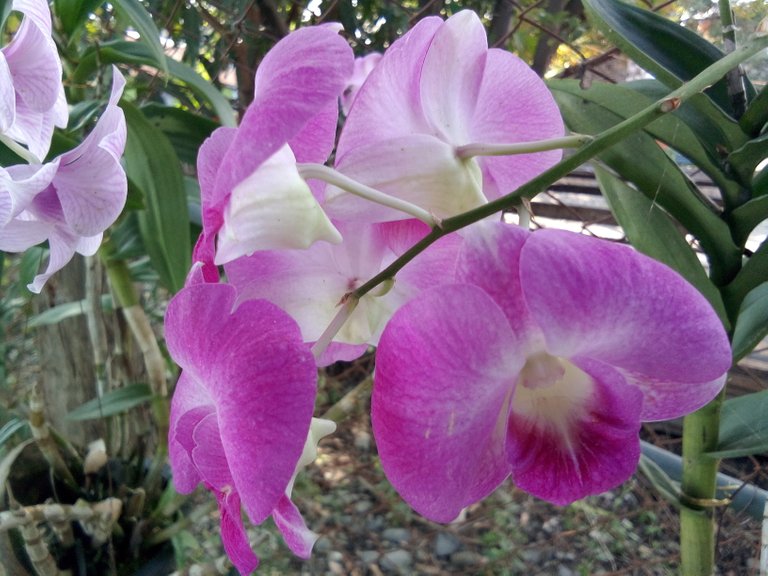 Good health to all my friends.
I wish you good health. Hello everyone.
Today is a busy day. But I will post a post. I have plans to build a house in my house. The first step is to level the ground with sand.
So I went to a house selling sand and bought some sand. shop owner said it would cost 35,000 per car. I ordered two sand trucks.
Orchids are blooming in the sand shop. The flowers are beautiful. So I took a photo.
There is not much activity today. So I did not get many points. I do aerobics at dusk. So I got over 10,000 points.
This is a log of my this day activities.
Thank you so much for reading my post.
[email protected]
[email protected]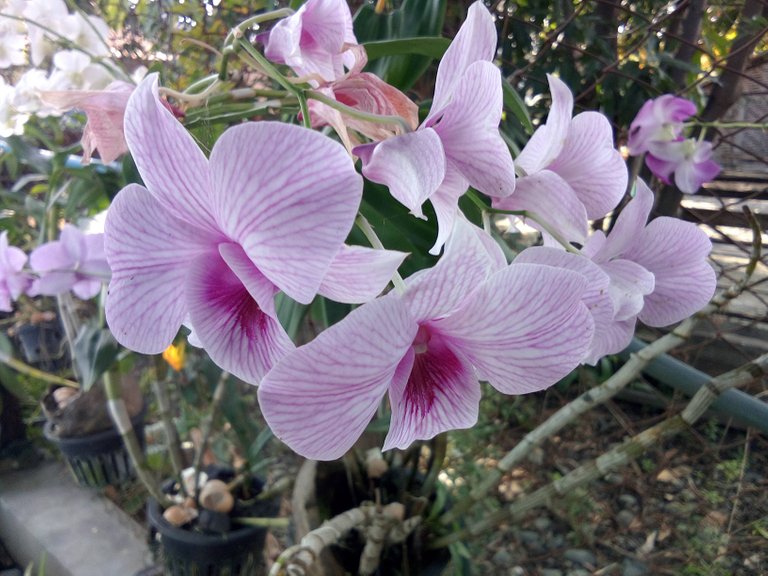 သူငယ်ချင်းများအားလုံး ကျန်းမာချမ်းသာကြပါစေ။
ကျန်းမာပါစေလို့ ဆုတောင်းပါတယ်။ အားလုံးမင်္ဂလာပါ။
ဒီနေ့ အလုပ်မအားပေမဲ့ ပိုစ့်တခုတော့ တင်ပါအုံးမယ် ။ ကျွန်တော့ရဲ့ အိမ်ခြံမှာ အိမ်ဆောက်ဘို့ စီစဥ်ရပါတယ်် ။ ပထမဆုံး မြေညီရန် သဲကျောက်ချရပါတယ် ။
ဒါနဲ့ သဲရောင်းတဲ့အိမ်မှာ သဲသွားဝယ်တယ်။ ကားတစ်စီးလျှင် ၃၅၀၀၀ ကုန်ကျမည်ဟု ဆိုင်ပိုင်ရှင်က ပြောသည်။ သဲထရပ်ကား နှစ်စီးအော်ဒါ မှာခဲ့တယ်။
သဲဆိုင်မှာ သစ်ခွတွေ ပွင့်နေတယ်။ ပန်းတွေက လှတယ်။ ဒါနဲ့ ဓာတ်ပုံရိုက်လိုက်တယ်။
ဒီနေ့ လှုပ်ရှားမှု သိပ်မရှိတော့ဘူး။ ဒီတော့ အမှတ်အများကြီး မရဘူး။ ညနေခင်းမှာ အေရိုးဗစ်လုပ်တယ်။ ဒါကြောင့် အမှတ် ၁၀၀၀၀ ကျော်ရခဲ့တယ်။
ဒါက ကျွန်တော့်ရဲ့ ဒီနေ့ လှုပ်ရှားမှုမှတ်တမ်းပါ။
ကျွန်တော့ပို့စ်ကိုဖတ်ပေးလို့ ကျေးဇူးအများကြီးတင်ပါတယ်။
[email protected]
[email protected]

This report was published via Actifit app (Android | iOS). Check out the original version here on actifit.io




27/12/2021

10539

Aerobics, Daily Activity, House Chores