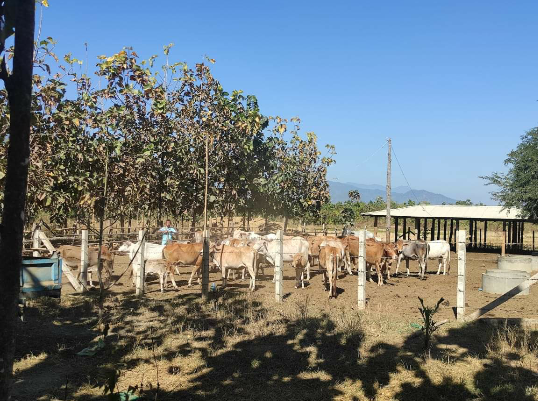 Good health to all my friends.
I wish you good health. Hello everyone.
I lived in Yangon a few years ago due to ill health. When my health improved, I returned to Kalemyo. I lived in Yangon for about three years.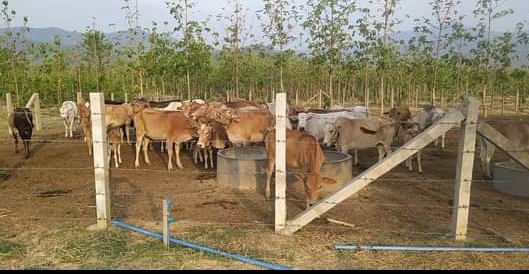 When I returned to Kalemyo, my friends said me to reopen the electric motor and dynamo repair shop. They said they would help keep things busy.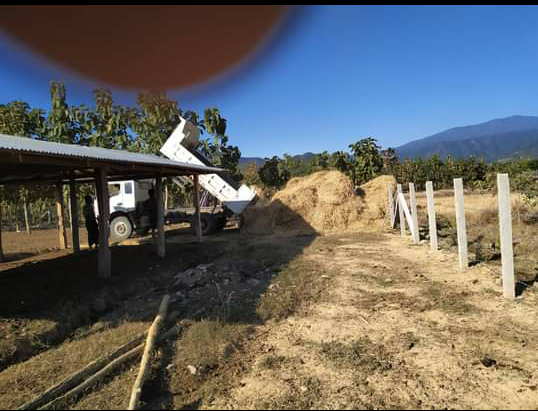 So I opened an electric dynamo repair shop in Kalemyo. He also said that he would raise cattle with his friends. I was asked if I would like to be a member.
I asked a friend how much it would cost. He said it would cost about 20 lakhs per person. I told him I would join the group.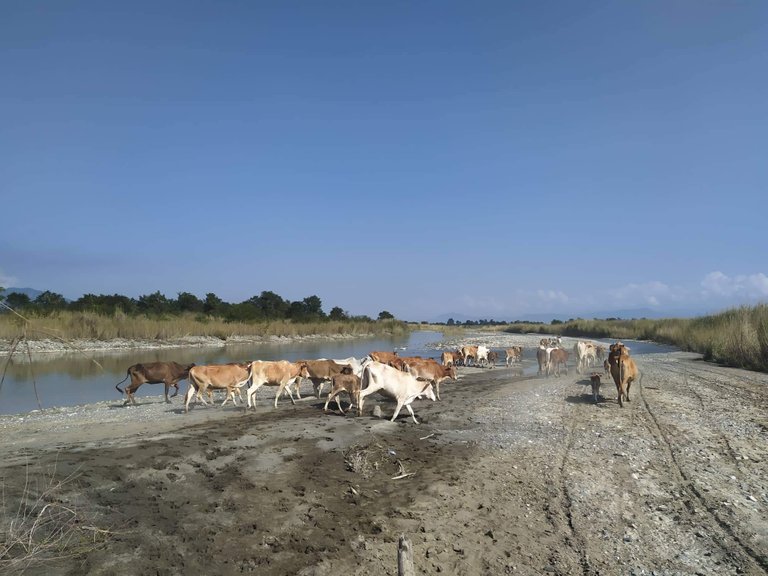 (In the coming days, we will continue to write about our collective cattle ranch.)
Today, physical activity is just like any other day.
I walk.I exercise. I do house work.
Thank you all.
Thank you so much for reading my post.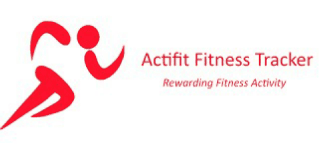 သူငယ်ချင်းများအားလုံး ကျန်းမာချမ်းသာကြပါစေ။
ကျန်းမာပါစေလို့ ဆုတောင်းပါတယ်။ အားလုံးမင်္ဂလာပါ။
ကျန်းမာရေးမကောင်းလို့ လွန်ခဲ့တဲ့ နှစ်အနည်းငယ်က ရန်ကုန်မှာ နေခဲ့တယ်။ ကျန်းမာရေး ပြန်လည်ကောင်းမွန်လာသောအခါ ကလေးမြို့သို့ ပြန်လာခဲ့သည်။ ရန်ကုန်မှာ သုံးနှစ်လောက်နေခဲ့တယ်။
ကလေးမြို့ကို ပြန်ရောက်တဲ့အခါ ကျွန်တော့်သူငယ်ချင်းတွေက လျှပ်စစ်မော်တာနဲ့ ဒိုင်နမို ပြုပြင်ရေးဆိုင်ကို ပြန်ဖွင့်ဖို့ ပြောခဲ့ပါတယ်။ အလုပ်တွေများအောင် ကူညီပေးမယ်လို့ပြောတယ်။
ဒါနဲ့ ကလေးမြို့မှာ လျှပ်စစ်ဒိုင်နမို ပြုပြင်ရေးဆိုင်ဖွင့်တယ်။ သူ့သူငယ်ချင်းတွေနဲ့ နွားမွေးမယ်လို့လည်း ပြောပါတယ်။ အဖွဲ့ဝင်မှာလား
လို့ မေးပါတယ်။
ကုန်ကျစရိတ် ဘယ်လောက်ကျမလဲလို့ သူငယ်ချင်းကို မေးတယ်။ တစ်ဦးလျှင် ငွေကျပ် သိန်း ၂၀ ခန့် ကုန်ကျမည်ဟု ၎င်းက ပြောသည်။ ကျွန်တော် အဖွဲ့ထဲဝင်မယ်လို့ ပြောခဲ့တယ်။
(နောင်လာမည့်ရက်များတွင် ကျွန်ုပ်တို့၏စုပေါင်းနွားမွေးမြူရေးခြံအကြောင်း ဆက်လက်ရေးသားပါမည်။)
ဒီနေ့မှာ ကိုယ်လက်လှုပ်ရှားမှုက တခြားနေ့တွေလိုပါပဲ။
လမ်းလျှောက်တယ်။ လေ့ကျင့်ခန်းလုပ်တယ်။ အိမ်အလုပ် လုပ်တယ်။
အားလုံးကိုကျေးဇူးတင်ပါတယ်။
ကျွန်တော့ပို့စ်ကိုဖတ်ပေးလို့ ကျေးဇူးအများကြီးတင်ပါတယ်။
Author [email protected]
Photo [email protected]

This report was published via Actifit app (Android | iOS). Check out the original version here on actifit.io




06/01/2022

11443

Aerobics, Daily Activity, House Chores, Walking