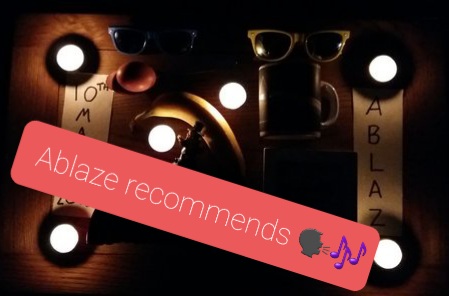 2020 was supposed to be the year when I finally got to see Eddie Vedder and his mates live. Having missed out on tickets various times when Pearl Jam played Dublin, I decided to try to get tickets for their July 2020 gig in London. I managed to get my hands on two tickets, so I booked a nice hotel in Kensington near Hyde Park where the gig was due to take place and booked some Ryanair flights over and back. Now all we had to do was wait. Well guess what we're still waiting! The greatest buzzkill of them all, Covid-19 spoiled the party and Pearl Jam remain high on my list of bands I've never seen live, but really want to see.
Their debut album Ten is flawless and remains one of my favourite albums of all time over 3 decades after hearing it for the first time. It would be in my top ten albums of all time no matter when you ask me and I can't say that about too many other albums. So Pearl Jam are the foundation, the walls and the rafters of this week's Three Tune Tuesday.
For those unfamiliar with Three Tune Tuesday....
The jist
Every Tuesday I'm going to share 3 songs which I like to listen to and I invite your feedback in the comments below. Or why not have a blast of your own Three Tune Tuesday and mention me in the post and I'll come and find the post and hopefully upvote it. It'll be a sweet way for us all to discover new music.
Here are the week fifteen recommendations for Three Tune Tuesday
** Drum roll please.....**
Pearl Jam - Even Flow
An epic song by an epic frontman of an epic band. Watching Roger Waters sing Another brick in the wall live was special. Watching James Brown lift the roof of a tent at a festival in Ireland in 2006 was amazing, but I've yet to watch Pearl Jam blasting out Even Flow. 2020 was supposed to be that year, but I'll just have to wait another while.
Pearl Jam - Jeremy
I could easily pick any of the tracks from Ten for my second Tune, but I'll go with Jeremy, as it's always been one of my favourites since I was knee high to a grasshopper.
Pearl Jam - Daughter
This one is from the album Vs and is another firm favourite of mine. It's never easy backing up a smash hit debut album, but Vs was a great crack of the whip and is an album that has stood the test of time.
That's it for another week. Those are your three songs for week fifteen. Let me know what you think - good, bad or indifferent? Did you like them all or just one or two? What's your favourite Pearl Jam song?
Also, as I said before, I love getting good steers for new tunes, so please tell me about the latest and greatest or obscure oldie brilliance below and I'll be sure to check em out.
Thanks as always for stopping by.
Peace Out