---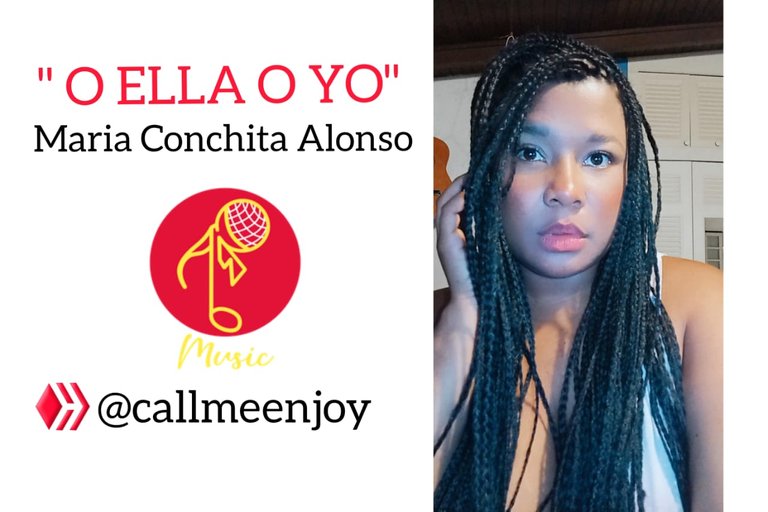 Buenas noches Hivers...
Saben que a veces me pasa que una canción viene a mi cabeza y TENGO QUE CANTARLA, me atacó el insomnio y no podía dormir, así que entre vuelta y vuelta recordé esta canción, que era una de las favoritas de quién fue mi profesor de música, quien ahora está en el cielo, simplemente me levanté de la cama y me dispuse a cantar, y a grabar, y pues la traigo para ustedes, con mucho cariño y un poco de nostalgia, con amor, Joy. Disfruten
Good night Hivers...
You know that sometimes it happens to me that a song comes to my head and I HAVE TO SING IT, I was attacked by insomnia and could not sleep, so between turns I remembered this song, which was one of the favorites of who was my music teacher, who is now in heaven, I just got out of bed and got ready to sing, and to record, and I bring it to you, with love and a little nostalgia, with love, Joy. Enjoy.
LETRA
El amor que tú me das
Es poco, pero en fin
Me conformo con creer
Que soy feliz
Y te tengo que querer
Sabiendo que este amor
Se quedó años atrás
O no existió
Qué difícil es
Vivir con desamor
Te quedas o te vas
Para ti quien soy
No podemos seguir
Diciéndonos frases vacías
No podemos seguir mintiéndonos
O ella o yo
El amor que tú me das
Es como un día gris
No te queda corazón
No te siento aquí
En el juego del amor
Las cosas son así
Un tramposo, otra mujer
Y una infeliz
Qué difícil es
Vivir con desamor
Te quedas o te vas
Para ti quien soy
No podemos seguir
Diciéndonos frases vacías
No podemos seguir mintiéndonos
O ella o yo
Qué difícil es
Vivir con desamor
Te quedas o te vas
Para ti quien soy
No podemos seguir
Diciéndonos frases vacías
No podemos seguir mintiéndonos
O ella o yo
---

---
---
▶️ 3Speak