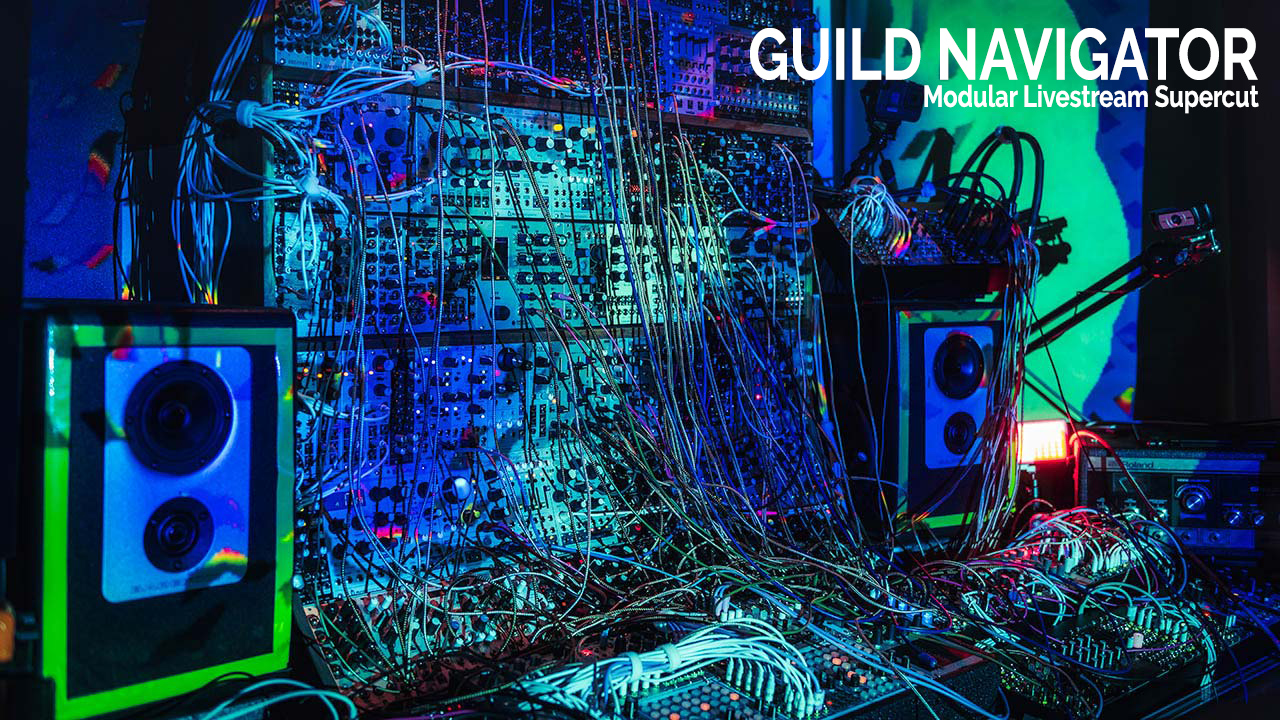 After spending a few months refining my rig ... incorporating footswitches for lighting and a projector with an increasingly ridiculous array of ways to mangle any scraps of melody I can come up with during these improvs ... I finally had a deadline with Synthfest July and took the entire thing for a spin, albeit it without a ton of melodic preparation. This is a new editing method I'm calling a "supercut" despite it not precisely fitting the technical definition. Has more of a ring to it than "ALL THE BORING STUFF CUT OUT AND ON BEAT".



This performance relies heavily on improvising little riffs on Hermod and Nerdseq, parsing them through an array of switches to crossfade between the written parts and generative gates and CV and feeding it all into the Sinfonion for reigning in the results into something musically useful. For those of you into the nitty gritty of what is making which bloop/bleep, here are some helpful patch notes:
Patch Notes:
All voices quantized via Sinfonion.
Multiple sequencers = gate + cv divided and individually on switches controlled by Voltage Block.
Voice 1 - Bass: Hermod + Pulsar seq / AJH 3x Minimod / AJH Transistor Ladder VCF / Parallel processed with Z5000
Voice 2 - Performance Sequence: Hermod + Zularic Repetitor / 2X Mangrove / Three Sisters VCF w/ Batumi LFO modulation / Milky-Way FX
Voice 3 - Main Sequence: Metropolix / Cloud Terrarium w/ Marbles modulating wavetable / AJH / Desmodus Versio
Voice 4 - Arpeggio: 2X WMD Spectrum (Saw+Tri) / AJH Transistor Ladder Filter #2 / Echophon / Erbe-Verb
Drum Voices: WMD Crater / Tiptop 909 Hats / 2HP Pico Drums2
Twitch: twitch.tv/drum_operator
Bandcamp:https://drumoperator.bandcamp.com
Instagram: https://instagram.com/drum_operator
Twitter: https://twitter.com/drumoperator
Facebook: https://www.facebook.com/drumoperator/