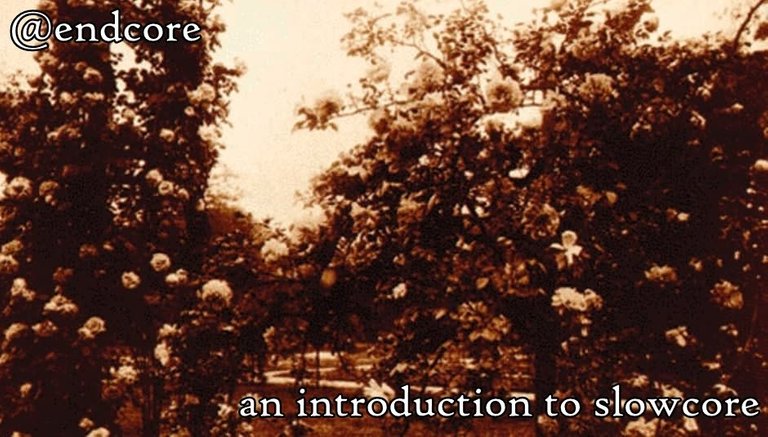 ---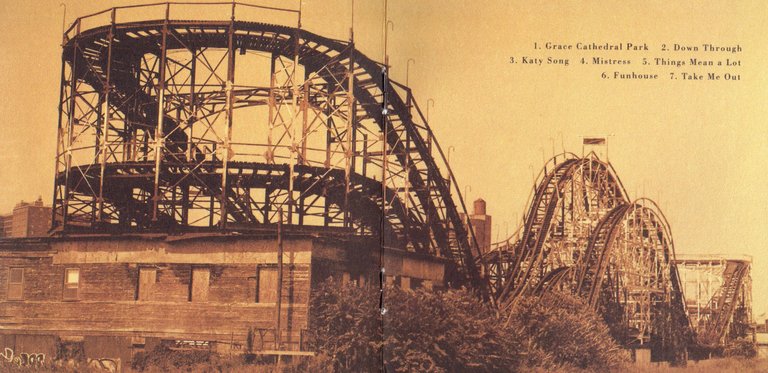 Source
¿Qué es el Slowcore? | What is Slowcore?
---
---
Bandas representativas del género | Representative bands of the genre
---
Red House Painters
---
Low
Uno de los grupos más versátiles en este mundillo del Slowcore. Low podría llamarse una banda de Indie rock si se prefiere, ya que tienen una trayectoria relativamente larga y aunque sus discos más populares pertenecen a una etapa en la que se dedicaban al slowcore, actualmente, Low ha llegado al punto de haber experimentado con la electrónica, el pop y más. Es innegable su influencia en el género, ya que discos como "I Could Live In Hope", son de los discos más importantes del género, tanto así, que este disco en particular se hizo especialmente popular en la plataforma de YouTube, por lo que podría considerarse que actualmente, "I Could Live In Hope" es de los discos más populares del género, el cual, además, se hizo más popular en estos tiempos.
One of the most versatile bands in this Slowcore scene. Low could be called an Indie rock band if you prefer, since they have a relatively long career and although their most popular albums belong to a stage in which they were dedicated to slowcore, currently, Low has reached the point of having experimented with electronics, pop and more. Their influence in the genre is undeniable, since albums such as "I Could Live In Hope", are among the most important albums of the genre, so much so, that this particular album became especially popular on the YouTube platform, so it could be considered that currently, "I Could Live In Hope" is one of the most popular albums of the genre, which also became more popular in these times.
---
Duster es la banda con menos trayectoria en esta pequeña lista de bandas representativas, pero también es una muy particular. Por un lado, Duster siempre fue una banda cuyo estilo de Slowcore es bastante único y por otro lado, su trayectoria se resume solamente al Slowcore. Lanzaron un par de discos, siendo estos "Stratosphere" y "Contemporary Movement", los cuales son sumamente amados por la comunidad del género y también son sumamente influyentes. En el año 2019, regresaron al mundo de la música repentinamente, tras casi dos décadas de silencio. Regresaron con un disco homónimo que traería de vuelta ese estilo tan particular de ellos, que para algunos, está mejor que nunca. Aunque Duster sea una banda con poca trayectoria, el álbum "Stratosphere" tiene un tamaño e influencias innegables y es considerado constantemente como el mejor disco del género.
Duster is the band with the shortest trajectory in this small list of representative bands, but it is also a very particular one. On the one hand, Duster has always been a band whose style of Slowcore is quite unique and on the other hand, their trajectory is summarized only to Slowcore. They released a couple of albums, those being "Stratosphere" and "Contemporary Movement", both of which are extremely loved by the genre community and are also extremely influential. In 2019, they returned to the music world suddenly, after almost two decades of silence. They returned with an eponymous album that would bring back that very particular style of theirs, which for some, is better than ever. Although Duster is a band with little trajectory, the album "Stratosphere" has an undeniable size and influences and is consistently considered the best album of the genre.
---
Fog Lake
Una adición un poco tramposa de mi parte, ya que Fog Lake no es considerado influyente en el género, ni mucho menos ha hecho historia. Es un proyecto bastante reciente, el cual estoy incluyendo en esta lista como una recomendación especial para darle un representante al Slowcore en estos tiempos. Fog Lake es un músico canadiense, que comenzó en la música en el año 2012. Ha lanzado algunos discos, de los cuales destaco "Farther Reaches", "Tragedy Reel", el cual fue lanzado hace poco, y mi disco favorito de él: "Dragonchaser". Considero que Fog Lake es un músico increíble en su estilo y que mezcla recursos de otros géneros con el slowcore de una forma que da resultados sonoros increíbles, uno de mis ejemplos favoritos de esto, es su canción "Push".
A bit of a cheating addition on my part, as Fog Lake is not considered influential in the genre, let alone history making. He is a fairly recent project, which I am including in this list as a special recommendation to give Slowcore a representative in this day and age. Fog Lake is a Canadian musician, who started in music in 2012. He has released a few albums, of which I highlight "Farther Reaches", "Tragedy Reel", which was released recently, and my favorite album of his: "Dragonchaser". I consider Fog Lake to be an incredible musician in his style and he mixes resources from other genres with slowcore in a way that gives incredible sonic results, one of my favorite examples of this is his song "Push".
---
Gracias por leer | Thanks for reading
Muchísimas gracias por llegar hasta acá, una vez más. Espero que leer este artículo haya sido agradable o interesante para ti. El slowcore es un género muy hermoso para mí y espero que para ti pueda llegar a ser interesante. Un gran saludo y nos vemos en la próxima.
Thank you so much for making it this far, once again. I hope that reading this article has been enjoyable or interesting for you. Slowcore is a very beautiful genre for me and I hope it can be interesting for you. Best regards and see you next time.