---
Diseño hecho por mí en Canva, Fuente del fondo | Design made by me on Canva, Background source
¡Bienvenidos de nuevo a mi blog, chicos! Hoy me siento feliz por la idea que acabo de tener, motivado a muchas inspiraciones recientes como la colaboración que tuve con @zullyscott, siento que me movió por dentro y me hizo pensar en el hecho de que me encantaría realizar una colaboración masiva en nuestra comunidad musical hispana para el mes del amor y la amistad.
No es la primera vez que se realizaría algo así, pues desde la época de Steemit se vió una colaboración masiva de músicos y cantantes en la celebración del 2do aniversario del Steemit Open Mic, si no me creen, vean este post.
Aún más reciente y de nuestra plataforma de Hive, tenemos la súper colaboración que realizó @ylich al componer una parranda para Hive en el año 2020, fue una genialidad total que pueden ver al hacer click aquí.
Entonces, sabiendo eso, me encantaría formar parte (junto a mi comunidad) de la historia de la música de nuestra plataforma realizando una colaboración masiva entre músicos y sobretodo cantantes porque —como siempre lo he dicho— mi mejor instrumento es mi voz, así que me encantaría que muchísimos cantantes se activen para esta invitación especial.
Welcome back to my blog, guys! Today I feel happy about the idea I just had, motivated to many recent inspirations like the collaboration I had with @zullyscott, I feel it moved me inside and made me think about the fact that I would love to perform a massive collaboration in our hispanic music community for the month of love and friendship.

It's not the first time that something like this would be done, since the Steemit era we saw a massive collaboration of musicians and singers in the celebration of the 2nd anniversary of the Steemit Open Mic, if you don't believe me, check out this post.

Even more recent and from our Hive platform, we have the super collaboration that @ylich did in composing a parranda for Hive in 2020, it was total genius which you can check out by clicking here.

So, knowing that, I would love to be part (along with my community) of the music history of our platform by making a massive collaboration between musicians and above all singers because -as I've always said- my best instrument is my voice, so I would love that lots and lots of singers get active for this special invitation.

La Canción | The Song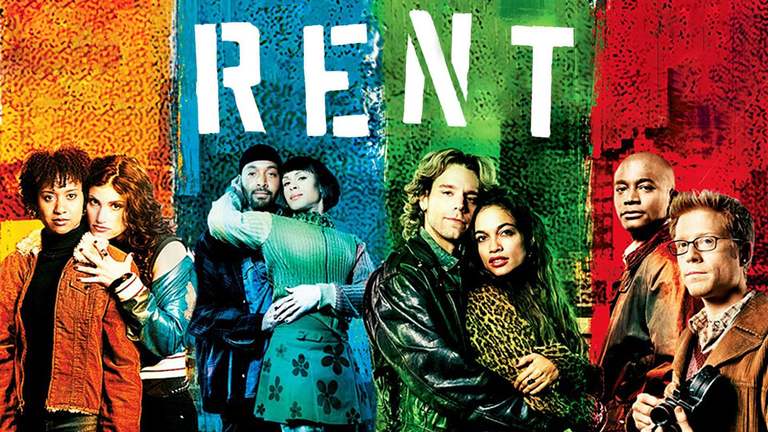 Fuente | Source
Hace 10 años, tuve la oportunidad de cantar en mi universidad con un grupo de personas muy talentosas una canción conocida como «Seasons Of Love» (Tiempos de Amor), dicha canción proviene de un musical que se llama Rent, que fue creado por el talentosísimo Jonathan Larson, cosa que no supe hasta que ví la película de Tick Tick Boom protagonizada por Andrew Garfiel, ¿ya ven de dónde conecto todo?
Simplemente quiero hacerle un regalo a esta hermosa plataforma por el día del amor y la amistad, entonces, la canción que quiero interpretar con muchos músicos y cantantes está en este enlace, no lo coloqué en este vídeo porque no permite la reproducción fuera de Youtube.
10 years ago, I had the opportunity to sing in my university with a group of very talented people a song known as "Seasons Of Love", this song comes from a musical called Rent, which was created by the very talented Jonathan Larson, which I did not know until I saw the movie Tick Tick Boom starring Andrew Garfiel, do you see where I connect everything?

I simply want to give a gift to this beautiful platform for the day of love and friendship, then, the song I want to interpret with many musicians and singers is in this link, I did not put it in this video because it does not allow playback outside Youtube.

La Invitación | The Invitation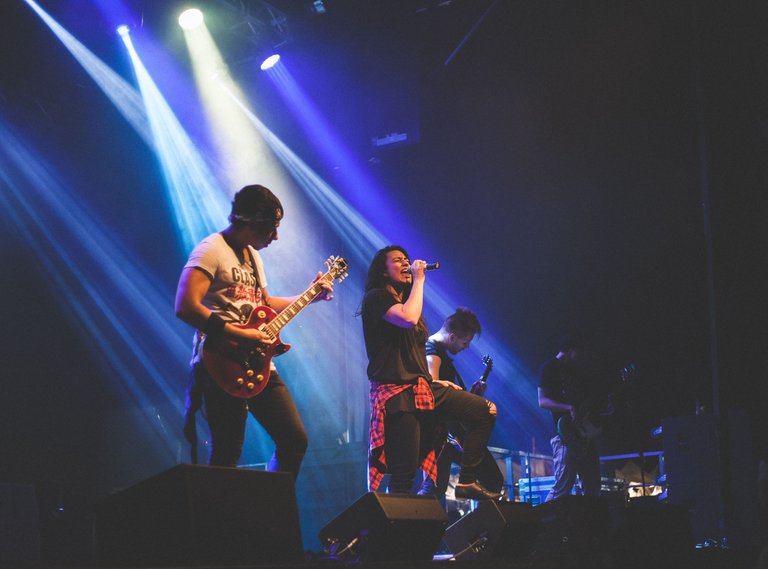 Photo by Kyle Wong on Unsplash
Para realizar esta colaboración, voy a necesitar músicos y cantantes de la plataforma que quieran formar parte, la dinámica se realizará de la siguiente forma:
Se grabará la pista con un pianista, un guitarrista, un baterista y un bajista (disculpen que no mencioné al bajista en el vídeo).

Pueden participar músicos de otros instrumentos, para hacer una versión instrumental dentro del mismo cover para acompañar la versión vocal.

Yo (@ilaz) voy a escribir la letra en español de la canción, grabaré los arreglos vocales y contactaré a cada cantante para asignarle una voz.

Todos los cantantes cantarán durante toda la canción, solo habrán dos solos en la canción que serán cantados por mí y por una chica que sea electa entre las personas que quieran participar.

Pueden grabar como quieran (profesional o casero) únicamente les pido que si van a grabar sin equipo profesional busquen un lugar donde no haya mucho eco (una sala llena de muebles o que esté al frente de un closet con ropa o una biblioteca, por ejemplo) y que traten de grabar cuando no haya mucho ruido de fondo para poder trabajar bien la mezcla.

La idea es que salgamos todos en vídeo, así que sería bueno que grabaran vídeo también.

El vídeo será subido a mi canal de @threespeak en Full Power Up y el 30% de lo que recaude el vídeo irá para la cuenta de @music-community como beneficiario para seguir haciendo crecer nuestra comunidad musical.
To make this collaboration, I will need musicians and singers from the platform who want to be part of it, the dynamics will be as follows:

The track will be recorded with a pianist, a guitarist, a drummer and a bass player (sorry I didn't mention the bass player in the video).

Musicians of other instruments can participate, to make an instrumental version within the same cover to accompany the vocal version.

I (@ilaz) will write the lyrics in Spanish for the song, record the vocal arrangements and contact each singer to assign a voice.

All the singers will sing during the whole song, there will be only two solos in the song that will be sung by me and by a girl that will be chosen among the people that want to participate.

You can record as you want (professional or home recording) I only ask that if you are going to record without professional equipment, look for a place where there is not much echo (a room full of furniture or in front of a closet with clothes or a library, for example) and try to record when there is not much background noise to be able to work well the mix.

The idea is that we will all be on video, so it would be good if you could record video as well.

The video will be uploaded to my @threespeak channel on Full Power Up and 30% of the video proceeds will go to the @music-community account as a beneficiary to keep growing our music community.

Palabras Finales | Final Words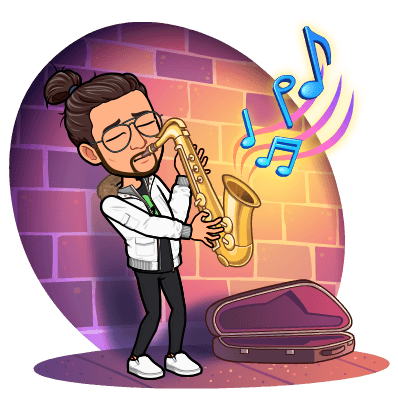 Espero que muchas personas se sumen a esto y me atraveré de una vez a etiquetar a algunos que posiblemente les interese formar parte: @dianakyv, @danieldedosd2, @mariajruizb, @josesalazar, @zullyscott, @dimeshana, @ochitoalreves, @endersong, @manuelmusic, @edwardstobia, @manujune, @alejandroaldana, @orimusic, @wilddrumss, @cronosclocks, @nahupuku, @ikasumanera, @cabelindsay, @daniel2001, @ylich y no etiquetaré a más porque no quiero que parezca spam, pero si están interesados o saben de alguien que pueda estarlo, por favor comuníquenlo conmigo o que me deje un comentario en este post.
¡Sigamos creciendo! Ante cualquier duda, pueden contactarme a través de los siguientes canales de comunicación:
I hope a lot of people will join in on this and I'll dare at once to tag a few who might possibly be interested in being part of it: @dianakyv, @danieldedosd2, @mariajruizb, @josesalazar, @zullyscott, @dimeshana, @ochitoalreves, @endersong, @manuelmusic, @edwardstobia, @manujune, @alejandroaldana, @orimusic, @wilddrumss, @cronosclocks, @nahupuku, @ikasumanera, @cabelindsay, @daniel2001, @ylich and I won't tag more because I don't want it to look like spam, but if you are interested or know of anyone who might be, please let me know or leave me a comment on this post.

Let's keep growing! If you have any questions, you can contact me through the following communication channels:

---
▶️ 3Speak