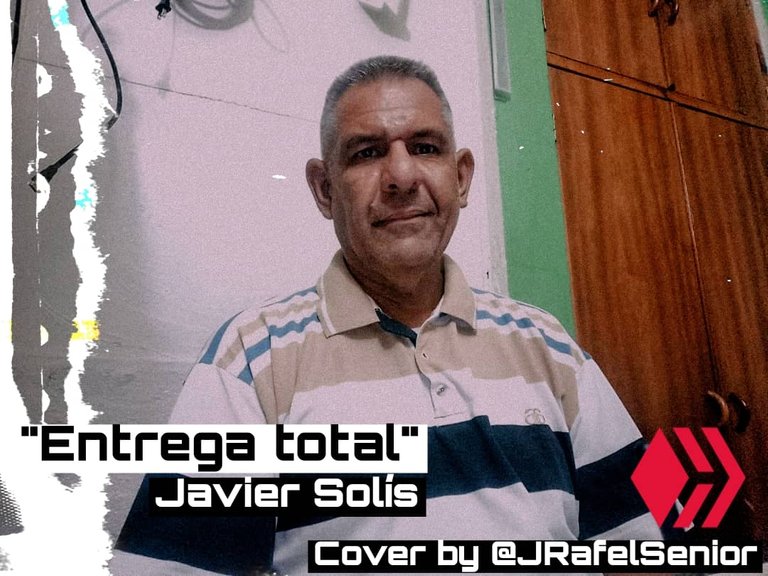 Hola mi gente, espero que se encuentren muy bien. Estuve un poco perdido, pero aquí vuelvo con un cover del tema "Entrega total" de Javier Solís. Me verán cantar varios temas de este artista en estos días, me gustan muchísimo y se que a muchos de ustedes también. Con mucho cariño para todos ustedes❤️. Disfrútenlo.
Hello my people, I hope you are very well. I was a bit lost, but here I come back with a cover of the song "Total Delivery" by Javier Solís. You will see me sing various songs by this artist these days, I like them very much and I know many of you do too.
With much love for all of you❤️. Enjoy it.

LETRA
Esta vez
Ya no soporto
La terrible soledad
Yo no te pongo condición
Harás conmigo
Lo que quieras bien o mal
Llévame
De ser posible
Hasta la misma eternidad
Donde perdure nuestro amor
Porque tú eres
Toda mi felicidad
Llévame si quieres hasta el fondo del dolor
Hazlo como quieras, por maldad o por amor
Pero esta vez
Quiero entregarme
A ti en una forma total
No con un beso nada más
Quiero ser tuyo
Sea por bien o sea por mal
Llévame si quieres hasta el fondo del dolor
Hazlo como quieras, por maldad o por amor
Pero esta vez
Quiero entregarme
A ti en una forma total
No con un beso nada más
Quiero ser tuyo
Sea por bien o sea por mal


LYRICS
This time
I can not stand
The terrible loneliness
I do not put conditions on you
You will do with me
What you want right or wrong
Ride me
To be possible
Until eternity itself
Where our love lasts
Because you are
All my happiness
Take me if you want to the bottom of pain
Do it however you want, for evil or for love
But this time
I want to surrender
To you in a total way
Not with a kiss nothing more
I want to be yours
Be it for good or bad
Take me if you want to the bottom of pain
Do it however you want, for evil or for love
But this time
I want to surrender
To you in a total way
Not with a kiss nothing more
I want to be yours
Be it for good or bad