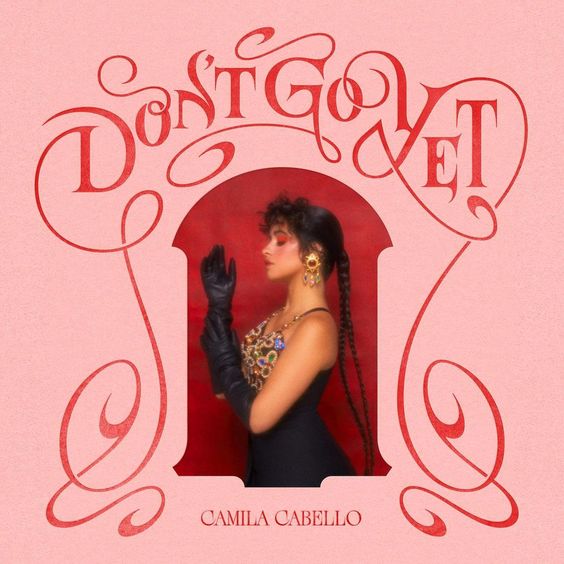 Fuente


Si han leído alguno de mis post anteriores, entonces, definitivamente saben que Camila Cabello es mi cantante favorita. Hoy voy a estar hablando de su nueva canción "Don't Go Yet", desde el 2019 no habíamos tenido música de ella, así que estoy muy feliz y emocionada de que después de tanto tiempo ella haya vuelto a la música.
Partes favoritas de la canción: "Cariño, no te vayas todavía, porque me puse este vestido para un pequeño drama" "(Oh-no-no, no te vayas todavía) (No te vayas, quédate)" "Quédate un poco más, sé que realmente quieres hacerlo"
If you have read any of my previous posts, then you definitely know that Camila Cabello is my favorite singer. Today I'm going to be talking about her new song "Don't Go Yet", since 2019 we hadn't had music from her, so I'm very happy and excited that after so long she's back to music.
Favorite parts of the song: "Baby, don't go yet 'cause I wore this dress for a little drama" "(Oh-no-no, don't leave yet) (No te vayas quédate)" "Stay a little longer, Know you really wanna."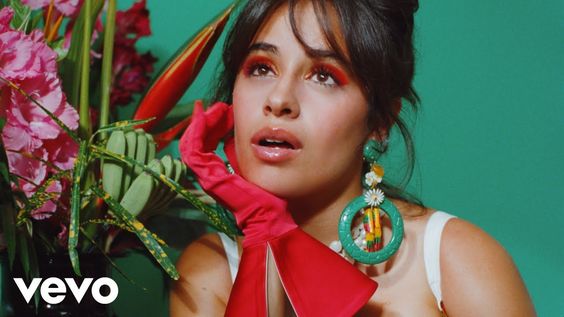 Este es el single principal de su tercer álbum de estudio '𝓕𝓪𝓶𝓲𝓵𝓲𝓪' por lo que podemos esperar mucho más como esto de ella. En la canción Camila está tratando de seducir a su pareja para que no se vaya, al ver el video puedes interpretar el significado de la canción como pasar un buen rato con tus seres queridos.
Desde la primera escucha nos transportamos a una fiesta familiar con una sensación de impresionante energía. Al comienzo de la canción escuchamos como Camila dice que se ha estado imaginando ese momento en su cabeza por meses, esperando que él venga, pero como no, como en esta vida nada sale como uno lo espera, pronto se encuentra cantándole a su pareja que no se vaya todavía.
This is the lead single from her third studio album '𝓕𝓪𝓶𝓲𝓵𝓲𝓪' so we can expect much more like this from her. In the song Camila is trying to seduce her partner not to leave, by watching the video you can interpret the meaning of the song as having a good time with your loved ones.
From the first listen, we are transported to a family party with a feeling of awesome energy. At the beginning of the song we hear how Camila says that she has been imagining that moment in her head for months, waiting for him to come, but as no, as in this life nothing goes as expected, she soon finds herself singing to her partner not to leave yet.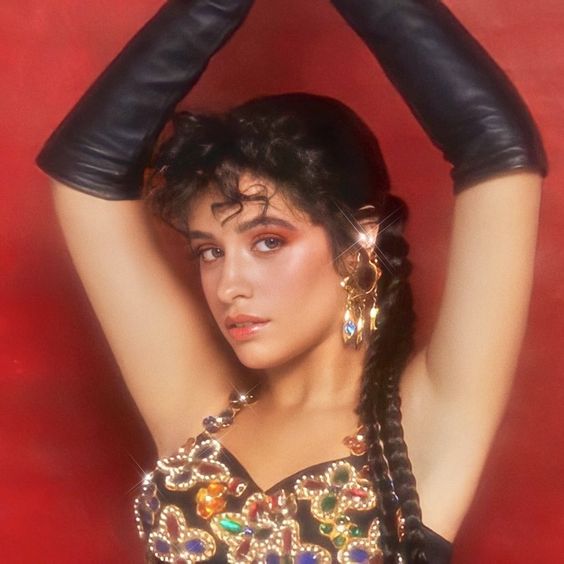 Fuente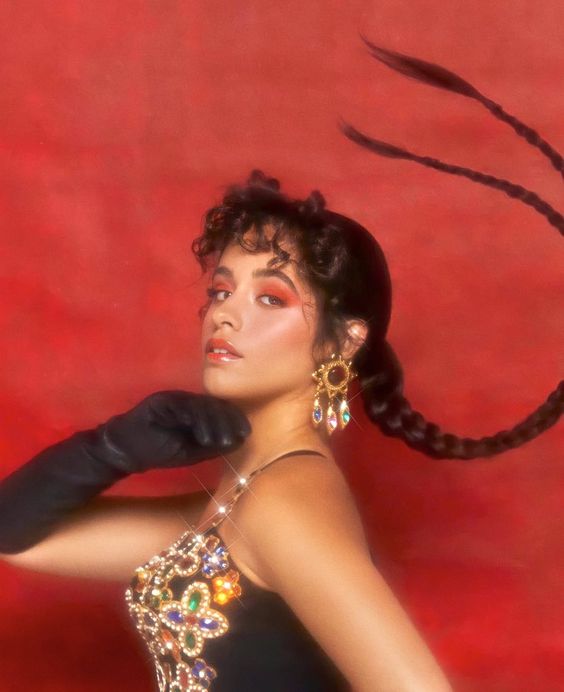 Fuente

Esta canción tiene muchas vibras latinas, es muy pegadiza e irradia un aura muy positiva que te hará sentirte feliz, con ganas de bailar y de cantar.
This song has a lot of Latin vibes, is very catchy and radiates a very positive aura that will make you feel happy, want to dance and sing along.
En una reciente entrevista Camila dijo "Creo que 'Don't Go Yet' es simplemente, desde el punto de vista sonoro y melódico, mi libertad. Creo que estar en Miami durante tanto tiempo y tener más familia a mí alrededor y hablar más español me hizo volver. Creo que mis raíces se profundizaron de una manera que realmente necesitaba"."
Dato curioso: Su padre, su hermana y su prima (la niña) aparecen en el vídeo, y Scott Harrison y Mike Sabeth, sus escritores, también aparecen en el vídeo musical. Y sí, es su abuelo el que está en la radio en la apertura del video.
In a recent interview, Camila said, "I think 'Don't Go Yet' is simply, from a sonic and melodic point of view, my freedom. I think being in Miami for so long and having more family around me and speaking more Spanish brought me back. I think my roots deepened in a way that I really needed."
Fun fact: Her father, sister and cousin (the girl) appear in the video, and Scott Harrison and Mike Sabeth, her writers, also appear in the music video. And yes, that's her grandfather on the radio in the opening of the video.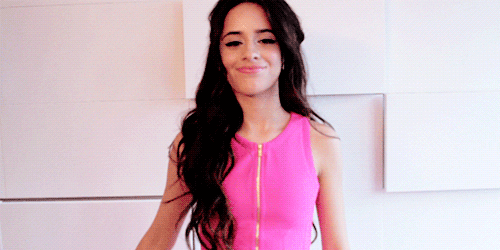 𝐆𝐫𝐚𝐜𝐢𝐚𝐬 𝐩𝐨𝐫 𝐥𝐞𝐞𝐫, 𝐧𝐨𝐬 𝐯𝐞𝐦𝐨𝐬 𝐞𝐧 𝐦𝐢 𝐩𝐫ó𝐱𝐢𝐦𝐨 𝐛𝐥𝐨𝐠 | 𝐓𝐡𝐚𝐧𝐤𝐬 𝐟𝐨𝐫 𝐑𝐞𝐚𝐝𝐢𝐧𝐠, 𝐬𝐞𝐞 𝐲𝐨𝐮 𝐢𝐧 𝐦𝐲 𝐧𝐞𝐱𝐭 𝐛𝐥𝐨𝐠.
Traducido en: DeepL
Translated in: DeepL