BIENVENIDO
▂▂▂▂▂▂▂▂▂▂▂▂▂▂▂▂▂
"Bachmanía" es un segmento musical dedicado principalmente a promover la obra de Johann Sebástian Bach (1685-1750); multi-instrumentista y prolifero compositor; máximo exponente del arte musical barroco; su muerte marcó el fin de dicho periodo y el comienzo del clasicismo (1750-1820). Cada uno de los vídeos publicados en este segmento estarán acompañados de citas textuales y frases cargadas de un significado espiritual y filosófico. Hoy interpreto "Prelude No. 1 in C Major BWV 939".
"Bachmanía" is a musical segment dedicated mainly to promoting the work of Johann Sebástian Bach (1685-1750); multi-instrumentalist and prolific composer; maximum exponent of baroque musical art; his death marked the end of that period and the beginning of classicism (1750-1820). Each of the videos published in this segment will be accompanied by verbatim quotes and phrases loaded with spiritual and philosophical meaning. Today I perform "Prelude No. 1 in C Major BWV 939".

▂▂▂▂▂▂▂▂▂▂▂▂▂▂▂▂▂▂▂▂▂▂▂▂▂▂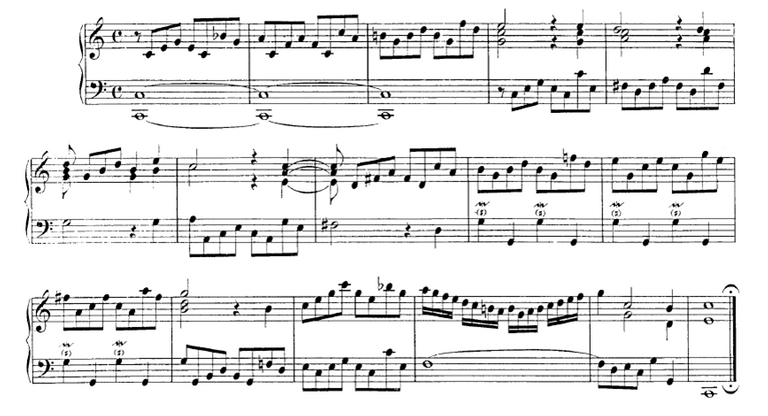 ▂▂▂▂▂▂▂▂▂▂▂▂▂▂▂▂▂▂▂▂▂▂▂▂▂▂
Anécdotas
Anecdotes
A la edad de 20 años, Bach recorrió a pie 400 Km de ida y de vuelta sólo para pasar tiempo con el gran compositor y organista alemán Dietrich Buxtehude y asistir a sus Abendmusiken en la iglesia de Santa María. El empleador de Bach en Arnstadt se molestó mucho pues se había ausentado sin autorización durante 4 meses, pero esto no le importó mucho a Bach pues el tiempo pasado con el maestro le fue de gran inspiración y aprendizaje.
At the age of 20, Bach walked 400 km back and forth just to spend time with the great German composer and organist Dietrich Buxtehude and attend his Abendmusiken at St. Mary's Church. Bach's employer in Arnstadt was very upset that he had been absent without authorization for 4 months, but this did not matter much to Bach as the time spent with the teacher was a great inspiration and learning.

▂▂▂▂▂▂▂▂▂▂▂▂▂▂▂▂▂▂▂▂▂▂▂▂▂▂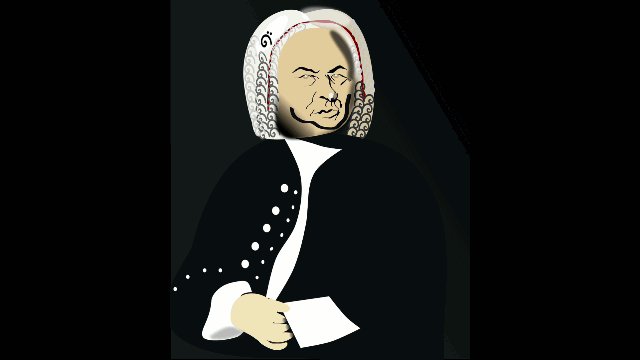 ◣◥◣◥◤◢◤◢◣◥◣◥◤◢◤◢