Nahu Padilla & Cesar Rodríguez 2021 - Jamming 100% Improvisado (Guitarra/bajo & batería) con influencias de rock progresivo. Este jamming está titulado: Third Eye - (Tercer ojo)
100% improv jam music session recorded in one take and first time playing music together.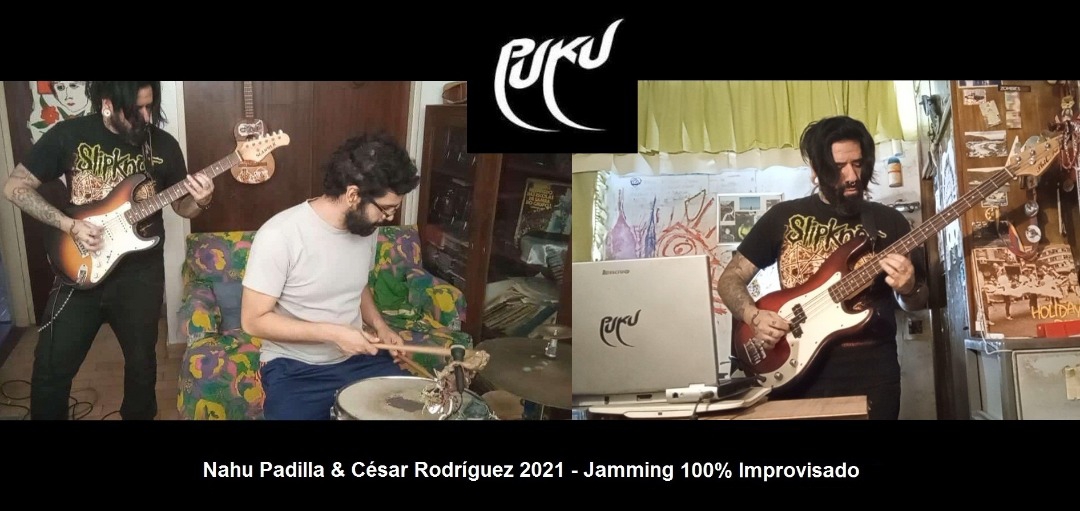 PukuSaludos Para todos y todas. Les presento este nuevo vídeo grabado en el PukuEstudio, el cual es la segunda parte de un post que presenté con anterioridad, la diferencia es que en este caso le añadí la grabación de audio y vídeo de un bajo eléctrico, el cual le grabé está semana.
Este video fue grabado en una sola toma (así como los bajos los grabé igual en una sola toma durante 40 minutos continuos sin ensayos previo, todo es 100% improvisado (la batería y la guitarra también), y así como dije anteriormente en el otro post, es primera que César y yo tocamos música juntos, a pesar de que nos conocemos desde el año 2002.



Géneros musicales ejecutados aquí: rock prog, fusión, joropo, funk, jazz, bossanova, música progresiva experimental.



Músicos:
Nahu Padilla: @nahupuku - Guitarra / bajo/ flauta / melódica / teclado
César Rodríguez: IG @caesrod - Bateria Homemade: PukuInstrumento

Equipos:
Guitarra electrica
Bajo
Melódica
Flauta
Teclado Casio
Percusión menor
Micrófono: Sony FVX700
Batería Home made/PukuInstrumento
Laptop Lenovo 3000 N100

Proceso de grabación y contexto:
Improvisación no planeada pero que fluyó también de una manera muy especial, fue un vídeo de duración extensa y lo fui segmentando borrando los fragmentos desafinados o donde estábamos buscando el tono, los "pelones" como decimos los músicos, por eso la edición quedó de este modo. Recordando que, es improvisado al 100% puro feeling, sin ensayos previos ni nada escrito ya que, es primera vez que hacemos música juntos.
Un mes después, el día 16 de marzo grabé los bajos de todos los temas del jamming y es el vídeo que estoy presentando en este post.
Grabado en / Recorded in: Caracas, Venezuela.
En la Nevera Creativa PukuEstudio
El día 16 de Febrero de 2021
16 de Febrero de 2021
Bajos grabados el día 16 de Marzo de 2021
Asistente de Producción y cámara adicional: Oriana Garcés @orimusic - IG: @ori1804
NNR
English:
Thanks a Lot. It's really freak the way that i used for create músic. Everything's it's a jamming. Without any previous preparation at all. I turn on the cámara, the Mics and plays músic in one take. Of course in post production i spend a Lot of hours trying to delete the Bad stuffs (errors, Bad tones) and i never was playing with that drummer before since that day. He comes here to My studio/house and plays My Home Made drum. And he enjoy it. cause it's a particular and unique instrument. I built since ten years ago. Cause i live in a very hard place for Buy a drum (new of used one) so i had to create that kind of art sound sculpture (with some antique drumset and garage stuffs and ancestral tambourines from native indians for some parts from latin-america, so, I have some guests here (drummers) for play My set. I'm learning to play drums. But i'm guitar guy since 1994 . I love drums but it's hard for me i have two surgeries in My back cause The cancer so sucks a Lot. :P cause i always wanna be a drummer since 90s. Anyway i like to others comes here and play My drum set. Of course with the quarentene, it was very extreme here nobody can visit me for plays but now it's most easy to ppls comes here... Sadly i only know 2 drummers that Stay here that can play with me. All of My music friends had to scape from here to several countries so i'm lonely in this country. In the past I used to play with a lot of bands and friends but later with the dictatorial situation and the crisis no more concerts and all My Friends scape from Venezuela.
Primer post (música sin los Bajos):
Programas utilizados: Reaper / VideoPad
PukuEdición by me - Marzo, 2021 - NNR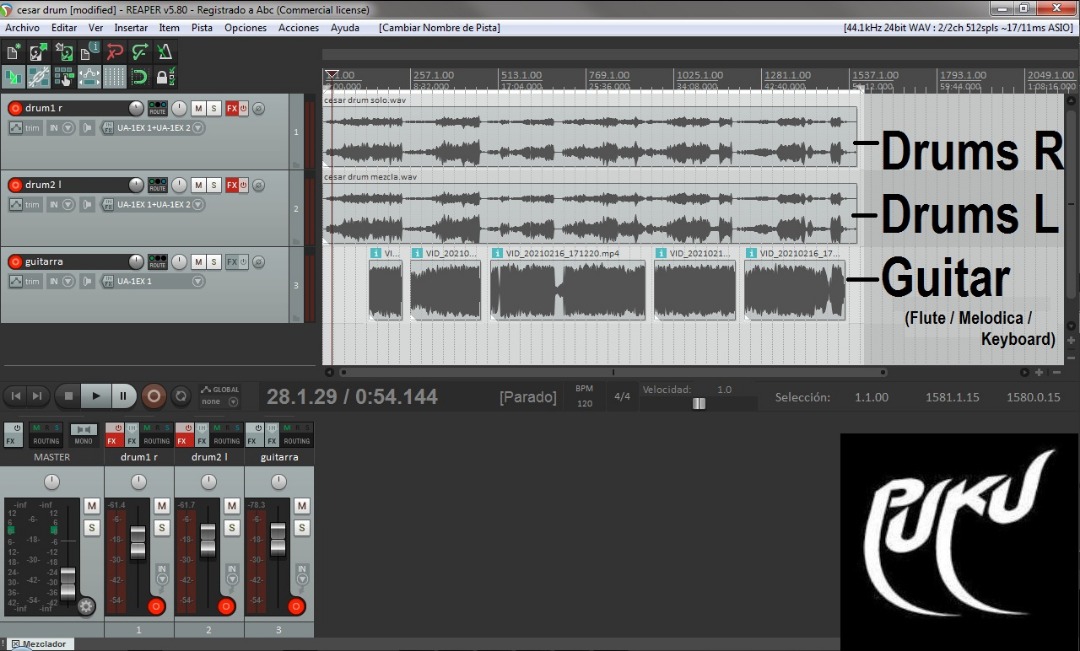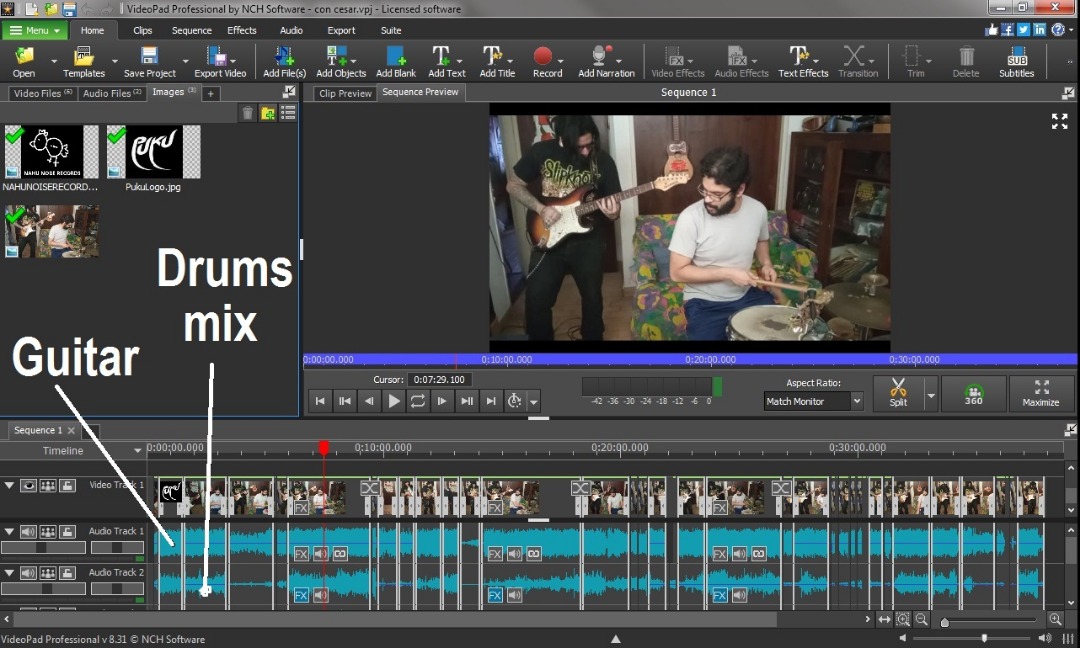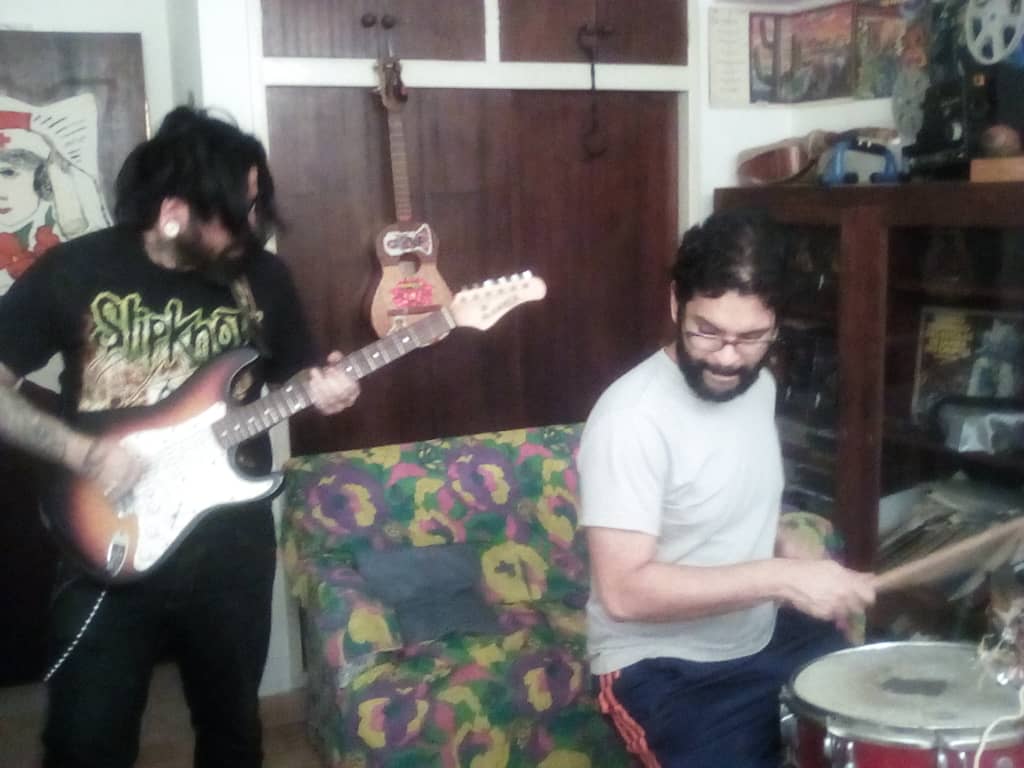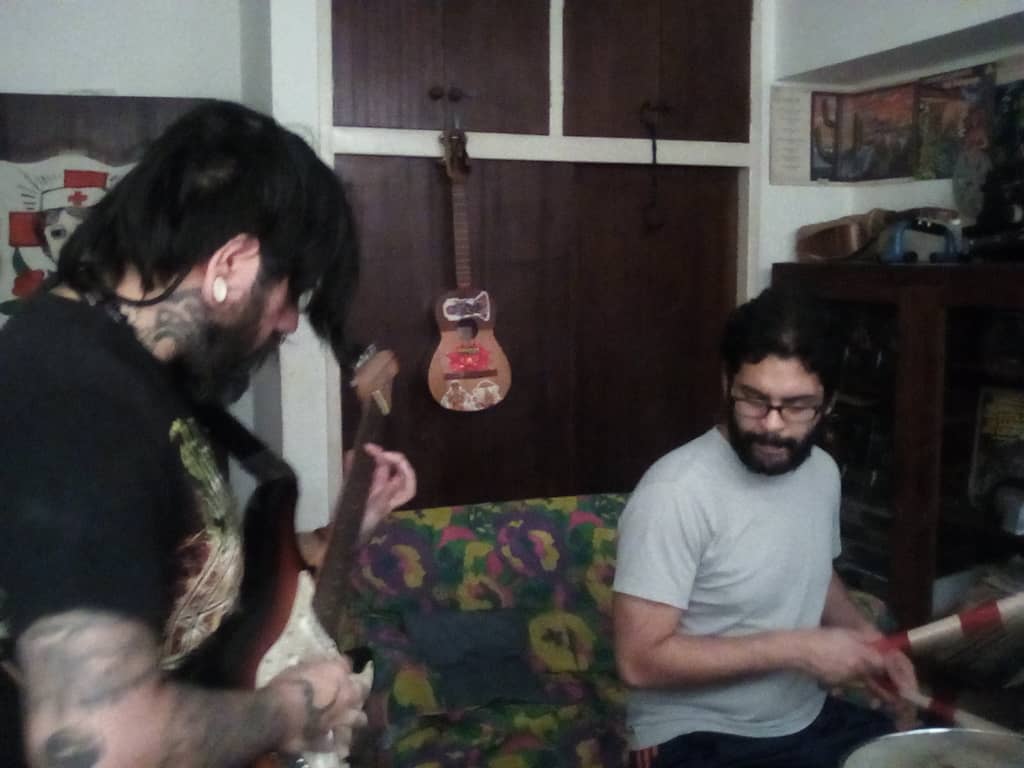 If you want support me in Patreon / Apoyame en Patreon:
https://www.patreon.com/nahupuku
O en Paypal para que continúe creando contenido
https://www.paypal.me/nahupadilla
PukuNetworks:
https://www.instagram.com/nahupuku/
https://m.facebook.com/nahupadillapuku
https://www.tiktok.com/@nahupuku

Support me if you want: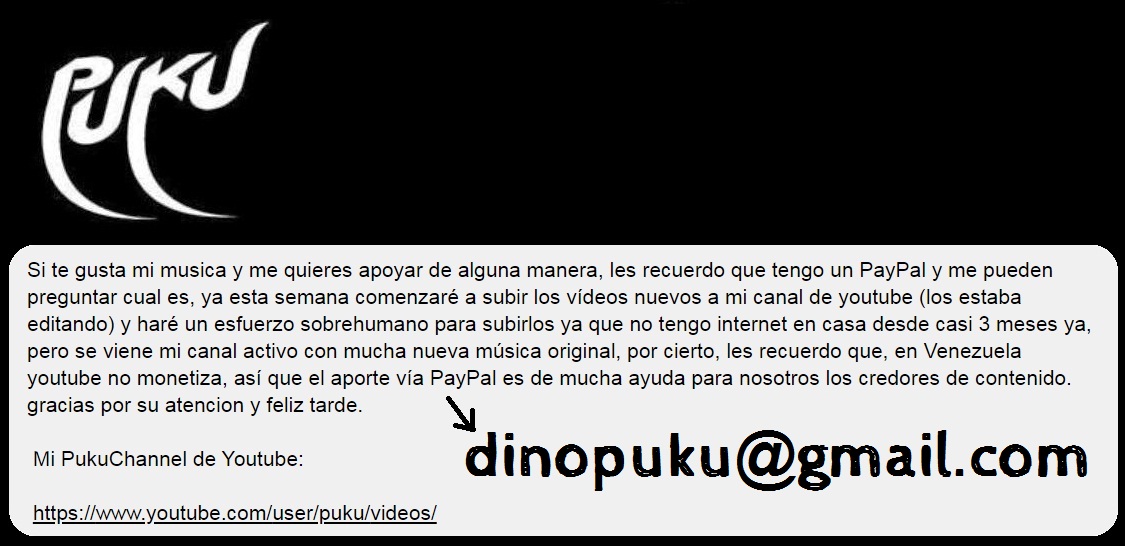 https://www.patreon.com/nahupuku
Bendiciones y gracias por ver mi post
Blessings and thanks for watching my post