---
During my teenage years, I used to watch a lot of Hong Kong Kung Fu dramas with my parents. That's also what helped me with my Vietnamese since we lived in a French speaking country. My top three of my favourites series at the time were:
Heroes from Shaolin
Reincarnated (1979 version)
Legend of the Condor Heroes
As opposed to my parents, I still remember the theme songs of each of the series. There used to be a time where I kept listening to them. Quite later on, when watching Heroes from Shaolin again, I realised that a lot of the music in the series were actually taken from the Manga series Saint Seiya (Knights of the Zodiac) 🤣
Some of the OST from those series became quite popular. I really like the ones from Reincarnated so I decided to record my own cover using Andean flutes including a Quenacho, a Quena and a Zampoña.
I created the main backing track with Band-in-a-Box and then I exported the tracks into Logic and added extra tracks with real and virtual instruments: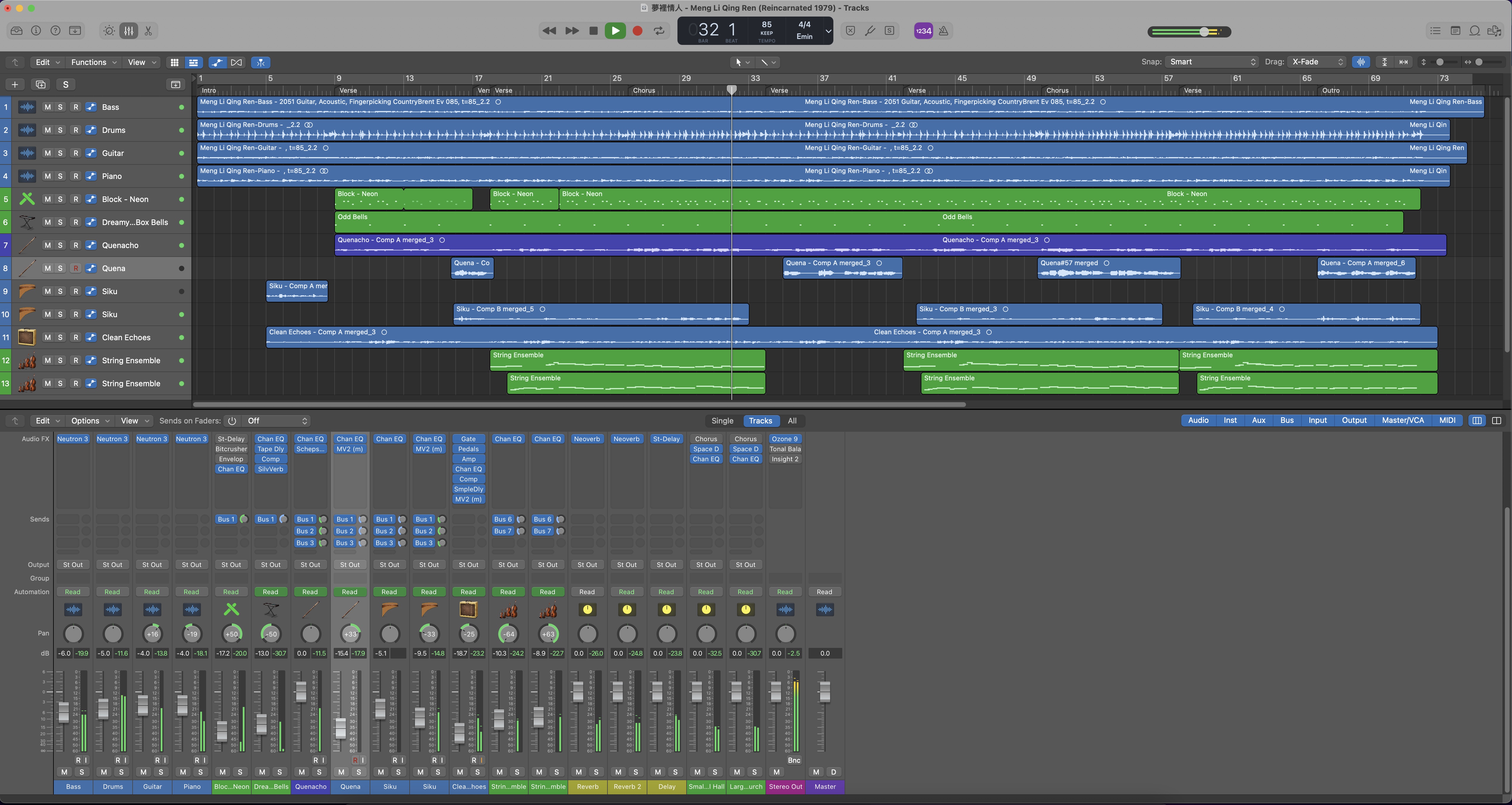 Mixing and mastering the song is always challenging and I always find something wrong after coming back to it after a while lol. Maybe one day I'll try to hire a professional sound engineer to do those parts and compare with my own attempt.
Anyway, I hope you enjoy this one: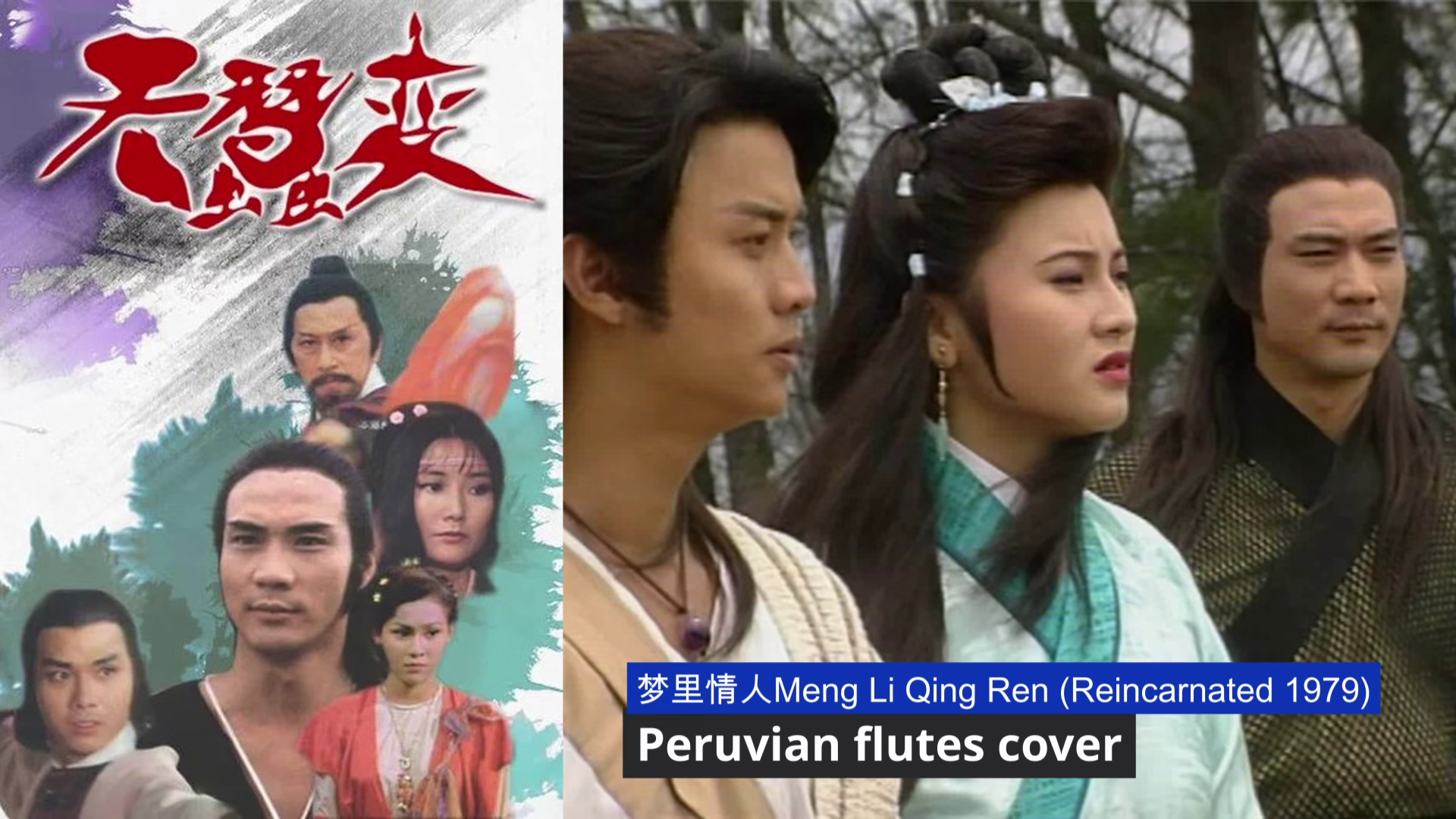 If you enjoy Quenas and other native flutes, please join the QuenaSabor community, we need more flute players on Hive!
---
▶️ 3Speak