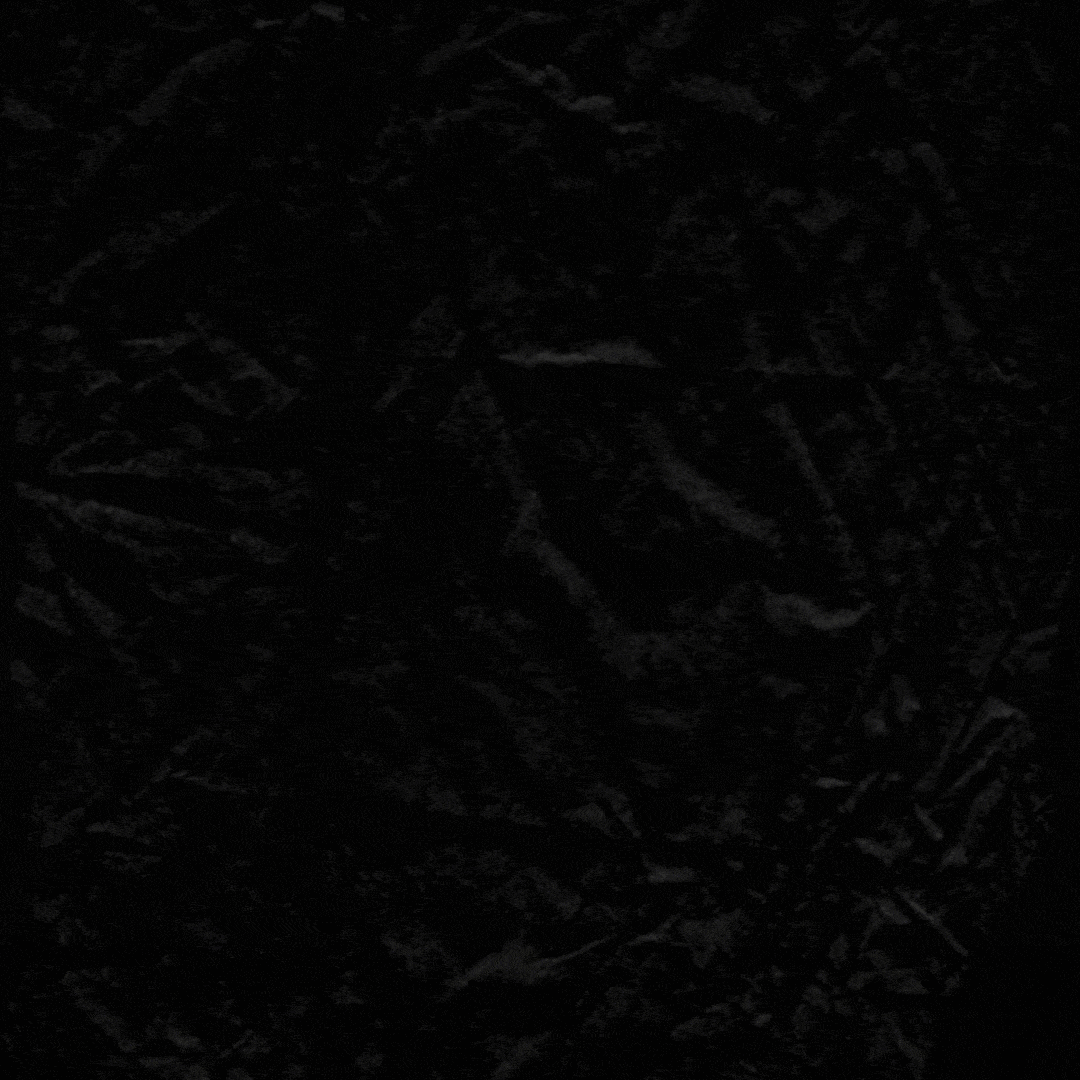 Bienvenidos! || Welcome!
Hola Hivers! Espero que se encuentren muy bien, el día de hoy me uno a este top que muchos de ustedes han estado haciendo, gracias a eso he podido conocer artistas que no había escuchado antes ademas de que cada uno tiene una experiencia o sentimiento enlazado a ellos, así que quise compartir con ustedes mis tres artistas favoritos, aunque estos artistas son conocidos por la mayoría de la población diría yo jajaja a continuación mi top de 3 artistas:
Hi Hivers! I hope you are doing well, today I join this top that many of you have been doing, thanks to that I have been able to meet artists that I had not heard before plus each one has an experience or feeling linked to them, so I wanted to share with you my three favorite artists, although these artists are known by most of the population I would say hahaha here my top 3 artists:

Sia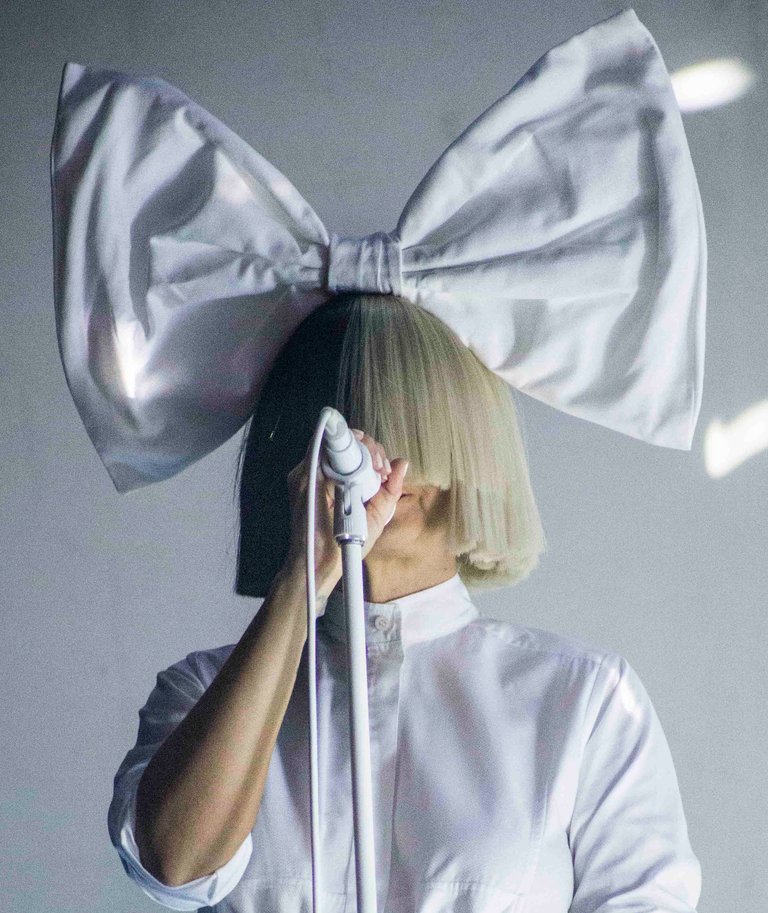 Su nombre artístico es Sia pero su nombre original es Kate Isobelle Furler, era de predecir que seria una gran cantante ya que sus padres eran músicos, pertenecieron a bandas de rock y hasta su mama fue una gran profesora de arte
Esta cantante se convirtió en una de mis favoritas cuando pude observar e interpretar por primera vez el video musical " Sia - Elastic Heart " donde quede totalmente impactada, sobre todo por lo que significa este video musical, interpreta la relación que tenia Sia con su padre la cual estaba fracturada y ambos presentaban problemas psicológicos, ella logro superarlos pero el no quiso ayuda y no pudo salvarse, cada video musical y canción es arte para mis oídos, esta chica a roto con los estereotipos de una manera única y diferente, sin duda es una de mis artistas favoritas.
Her stage name is Sia but her original name is Kate Isobelle Furler, it was predictable that she would be a great singer as her parents were musicians, they belonged to rock bands and even her mother was a great art teacher.

This singer became one of my favourites when I could watch and interpret for the first time the music video "Sia - Elastic Heart" where I was totally shocked, especially for what this music video means, it interprets the relationship that Sia had with her father which was fractured and both had psychological problems, she managed to overcome them but he did not want help and could not save himself, every music video and song is art to my ears, this girl has broken with stereotypes in a unique and different way, she is certainly one of my favourite artists.
David Guetta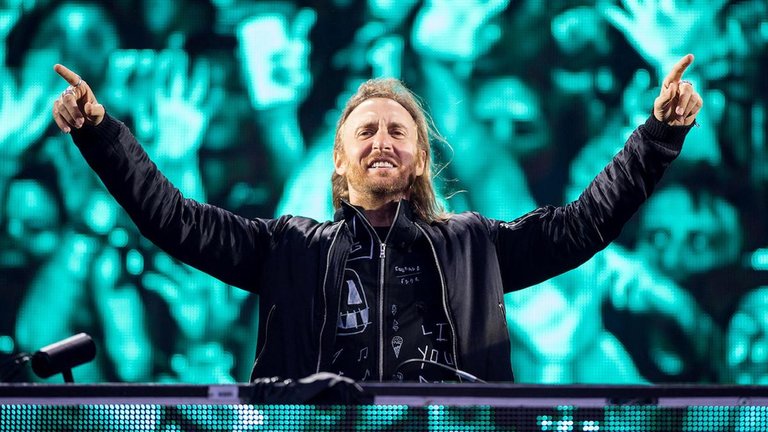 David Guetta es un Dj francés el cual creció con un padre que regentaba en un restaurant y una madre psicóloga los cuales se divorciaron cuando el estaba p0equeño aun, a los trece años de edad el decidió comprar una tabla de mezclas para luego trasformar su habitación en una especie de estudio sin saber que luego seria un icono de la música electrónica, soy su admiradora y no me pierdo ninguno de sus conciertos en vivo
Uno de los videos que mas disfruto de este artista es " She wolf " el cual comienza con una chica que sale de espalda y llama a los lobos para perseguir a los cazadores, en el trayecto del video se ve un lobo herido siendo perseguido por estos cazadores, después descubrimos que este lobo es sobre natural capas de hacer estallar y provocar sismos, finalizando el video el lobo se transforma en la mujer que estaba al comienzo, me encanta por que es algo que nadie se espera, ademas de que esta canción tuvo la colaboración de la cantante anterior Sia, este artista siempre será uno de mis favoritos.
David Guetta is a French DJ who grew up with a father who ran a restaurant and a psychologist mother who divorced when he was still p0equeño, at thirteen years of age he decided to buy a mixing board and then transform his room into a kind of studio without knowing that then would be an icon of electronic music, I am a fan and I do not miss any of his live concerts.

One of the videos that I enjoy the most of this artist is "She wolf" which begins with a girl who comes out of her back and calls the wolves to chase the hunters, in the course of the video we see a wounded wolf being chased by these hunters, later we discover that this wolf is over natural able to explode and provoke earthquakes, At the end of the video the wolf transforms into the woman that was at the beginning, I love it because it is something that nobody expects, besides this song had the collaboration of the previous singer Sia, this artist will always be one of my favourites.
Rihanna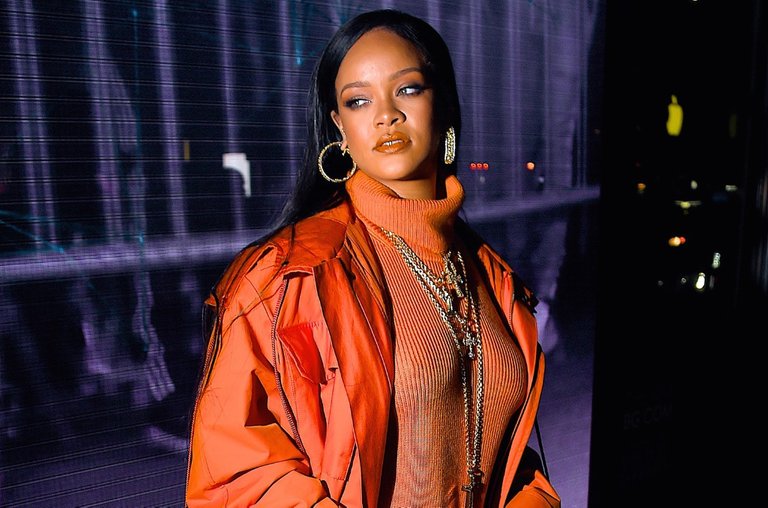 Recuerdo que la escuche por primera vez gracias a mi tía paterna la cual había ido a sus conciertos, tenia muchos videos y canciones de Rihanna, desde entonces no pare de escucharla esta chica es un icono femenino en todos los sentidos, cantante, diseñadora de moda, empresaria, actriz, escritora, es una mujer digna de admirar! amo cada concierto de ella ya que su voz es hermosa, ni se diga sus pasos de baile, es una excelente bailarina.
Lo primero que pienso al mencionarla es " We found love " creo que es el video musical mas característico que tiene, el cual habla de una pareja que encuentra el amor en un lugar desesperanzador lo cual se puede interpretar observando el video musical donde esta pareja se ve envuelta en las drogas y el alcohol, no se que connotación darle a este video por que no creo que el amor se consiga de esa manera, pero, viéndolo desde otro punto de vista, puede que se refiera a conseguir el amor en el momento menos indicado para nosotros, soy fan numero uno de Rihanna y todo lo que hace, esta es una gran artista sin dudarlo.
I remember I heard her for the first time thanks to my paternal aunt who had gone to her concerts, she had many videos and songs of Rihanna, since then I have not stopped listening to her, this girl is a female icon in every way, singer, fashion designer, entrepreneur, actress, writer, she is a woman to admire! I love every concert of hers because her voice is beautiful, not to mention her dance steps, she is an excellent dancer.

The first thing I think of when I mention her is "We found love" I think it is the most characteristic music video she has, which talks about a couple that finds love in a hopeless place which can be interpreted by watching the music video where this couple is involved in drugs and alcohol, I don't know what connotation to give to this video because I don't believe that love is achieved in that way, but, looking at it from another point of view, it may refer to getting love in the least indicated moment for us, I am a number one fan of Rihanna and everything she does, this is a great artist without a doubt.