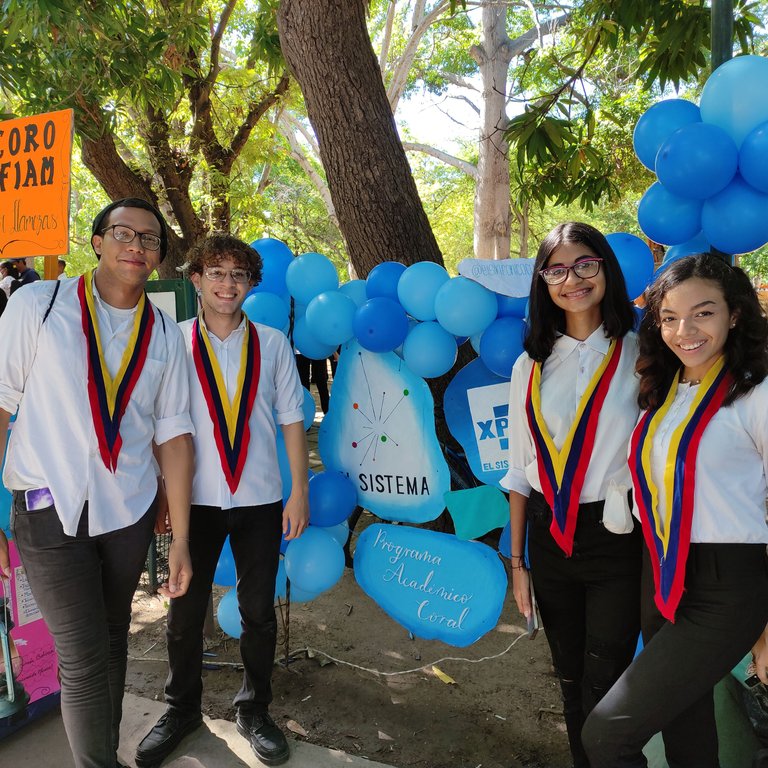 Photo taken with my POCO X3 NFC in which @manujune, other friends and I (@velizrall) appear, Cumaná.
---
Hola, amigos de Music, hoy les traigo una muestra de lo que (además de las fallas de energía eléctrica e internet) me ha impedido estar tan activo estos últimos días. Para los que no saben, soy profesor de música en El Sistema, un programa cultural y social del Estado Venezolano que brinda a los niños la posibilidad de aprender gratuitamente a tocar un instrumento o cantar. En esta oportunidad la Dirección Nacional ha querido dar muestras de ese trabajo a lo largo y ancho de todo el país bajo la forma de una feria que decidieron llamar «ExpoSistema».
Hello, friends from Music, today I bring you a sample of what (in addition to power and internet failures) has prevented me from being so active these last few days. For those who don't know, I am a music teacher at El Sistema, a cultural and social program of the Venezuelan State that gives children the chance to learn to play an instrument or sing for free. On this occasion, the National Directorate wanted to demonstrate this work throughout the country in the form of a fair that they decided to call "ExpoSistema".
---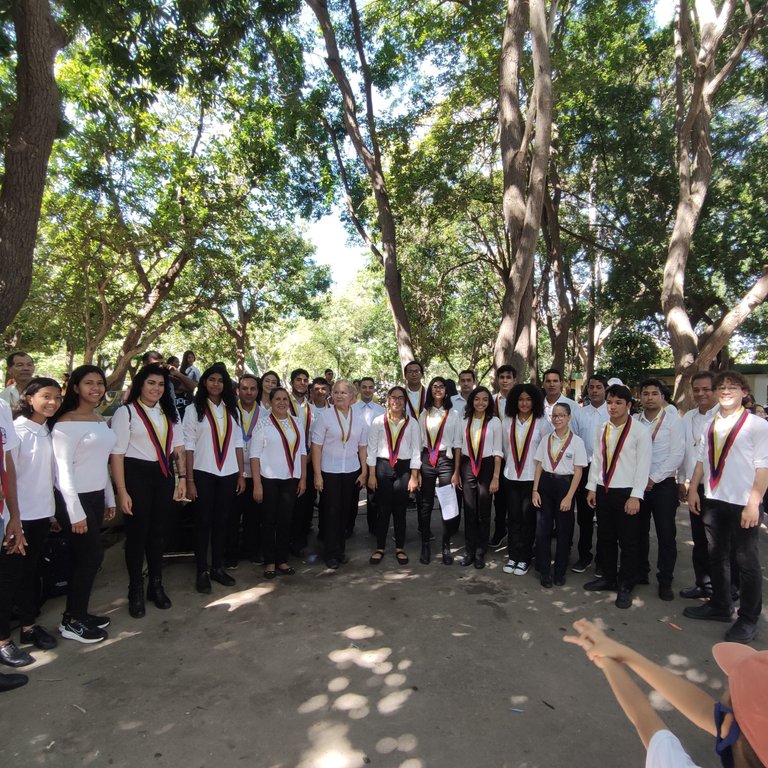 «Coro Sinfónico Juvenil y sus amigos de Cumaná» / "Cumaná Youth Symphony Choir and its friends" Photo taken with my POCO X3 NFC in Cumaná
La actividad comenzó con la interpretación del himno nacional por parte del Coro Sinfónico Juvenil, seguida de una pequeña muestra musical del repertorio del celebérrimo Quinteto Contrapunto. Lo más sorprendente es que llegamos muy tarde, pero trabajando en equipo logramos armar nuestro stand lleno de globos azules en tiempo récord. 😎
The activity began with the interpretation of the national anthem by the Youth Symphonic Choir, followed by a small musical sample of the repertoire of the famous Quintet "Contrapunto". The most surprising thing is that we arrived very late, but working as a team we managed to set up our stand full of blue balloons in record time. 😎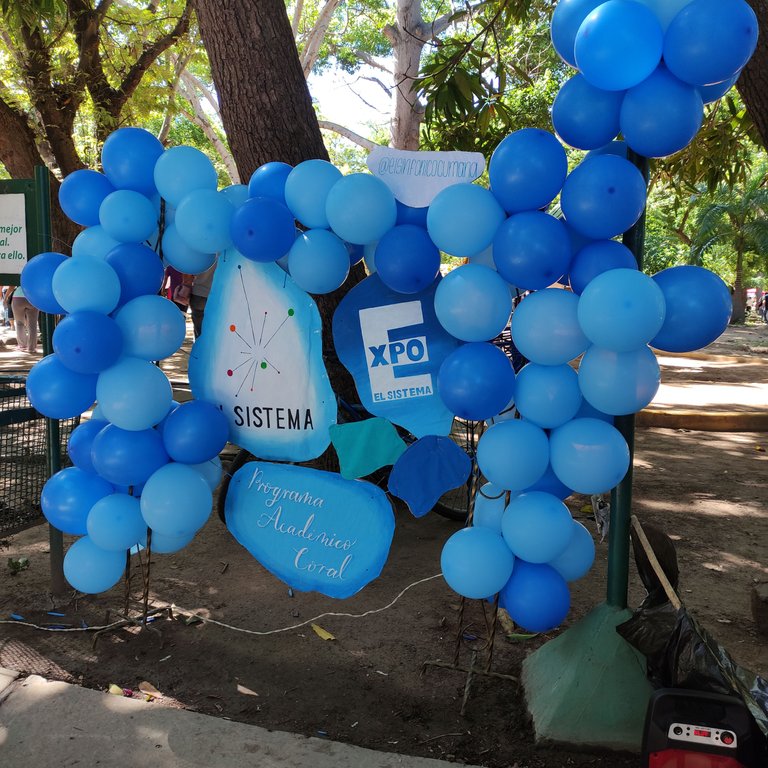 Photo by @velizrall in Cumaná (Device: POCO X3 NFC)
---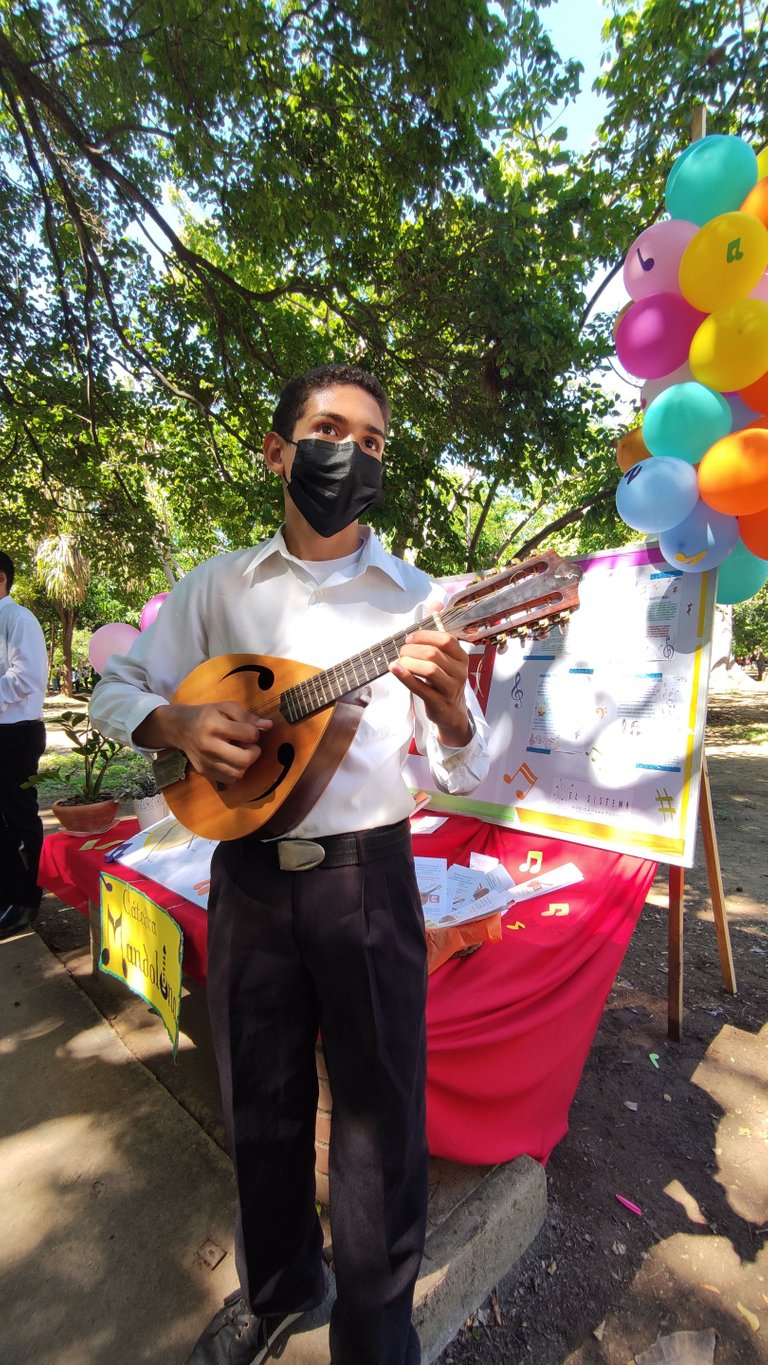 A mandolin Photo by @velizrall in Cumaná (Device: POCO X3 NFC)
Cada cátedra musical expuso sobre su instrumento correspondiente, mientras que los distintos programas abordaron informaciones sobre la metodología de enseñanza y sus principios fundamentales. Por ejemplo, mi coro, al ser parte del Programa Académico Coral, debía ilustrar al público presente respecto a la misión y visión de nuestro programa y el funcionamiento de nuestro instrumento (la voz). Así las cátedras de mandolina, de trombón, entre otras hicieron lo propio.
Each musical chair spoke about its corresponding instrument, while the different programs addressed information about the teaching methodology and its fundamental principles. For example, my choir, being part of the Choral Academic Program, had to enlighten the audience regarding the mission and vision of our program and the operation of our instrument (the voice). Thus the chairs of mandolin, trombone, among others did the same.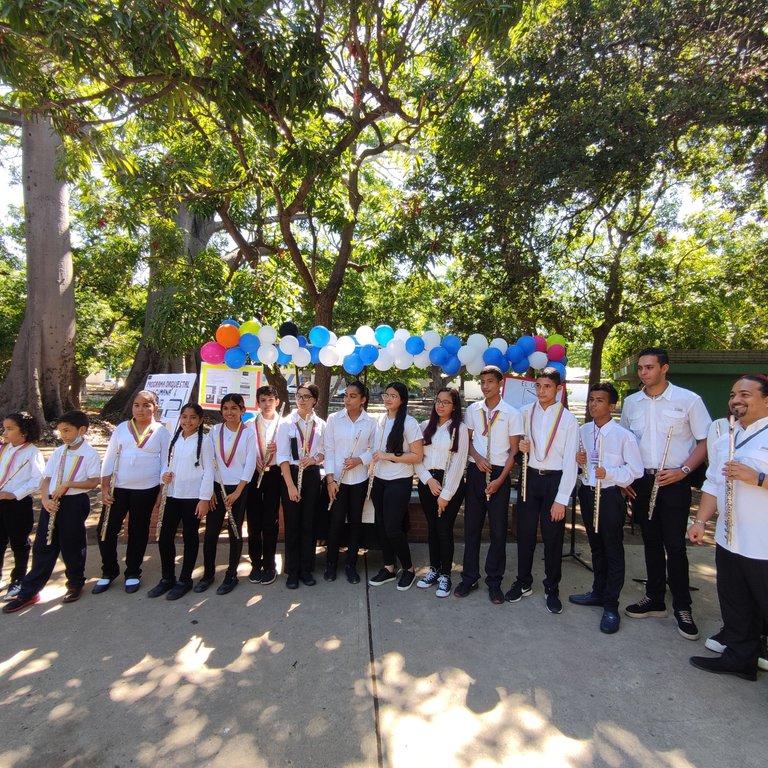 Flutes Photo by @velizrall in Cumaná (Device: POCO X3 NFC)
---
¡Y tras tanto caminar, viendo lo que había llevado cada una de las cátedras, me encontré con el poderosísimo maestro
@danieldedosd2
con sus estudiantes de guitarra! Así que me permití tomarle una foto a la nueva generación de guitarristas que ya se anuncia para ocupar los escenarios de la ciudad. 😁
And after so much walking, seeing what each of the chairs had brought, I met the powerful teacher
@danieldedosd2
with his guitar students! So I allowed myself to take a photo of the new generation of guitarists that is already announced to occupy the stages of the city. 😁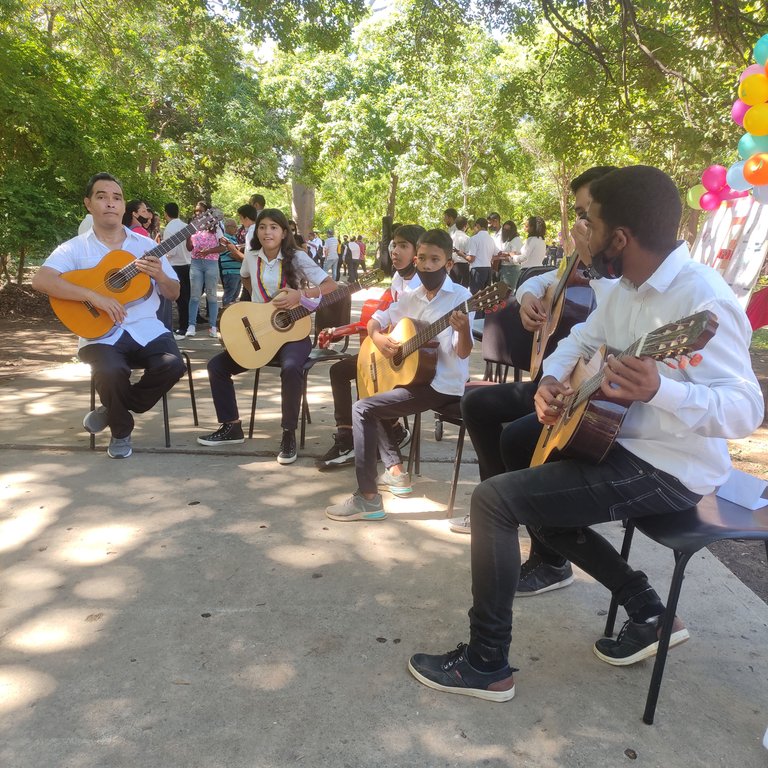 Guitars Photo by @velizrall in Cumaná (Device POCO X3 NFC)
---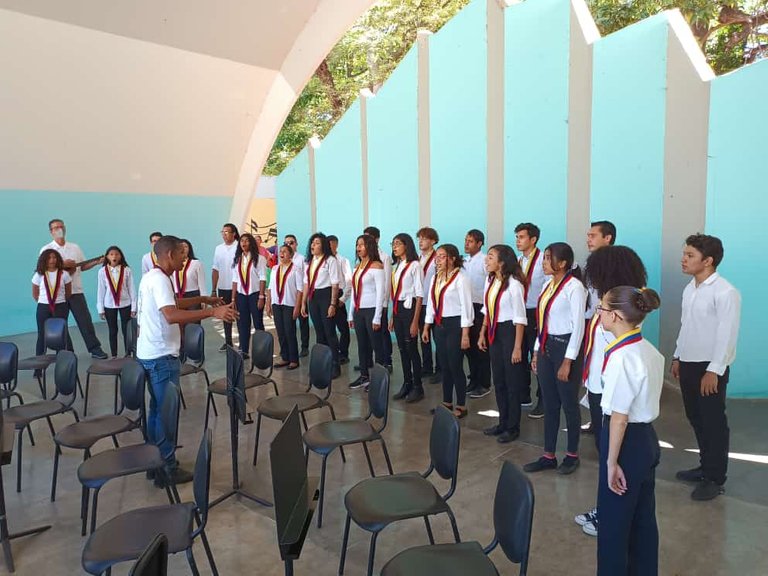 Photo taken with my POCO X3 NFC in Cumaná
La ExpoSistema Cumaná culminó con un concierto en la concha acústica del Parque Guaiquerí en el que participaron los distintos programas que hicieron vida en esta feria. Sin lugar a dudas fue una experiencia enriquecedora, que permitió a la ciudad conocer más sobre nuestro trabajo.
The ExpoSistema Cumaná culminated with a concert in the acoustic shell of the Guaiquerí Park in which the different programs that made life in this fair participated. Without a doubt, it was an enriching experience, which allowed the city to learn more about our work.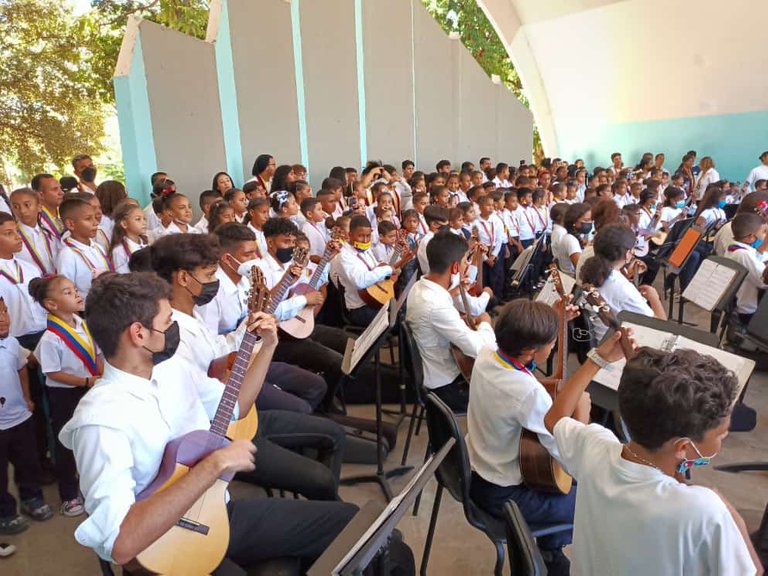 Photo taken with my POCO X3 NFC in Cumaná
---
Gracias por su atención.
Thanks for your attention.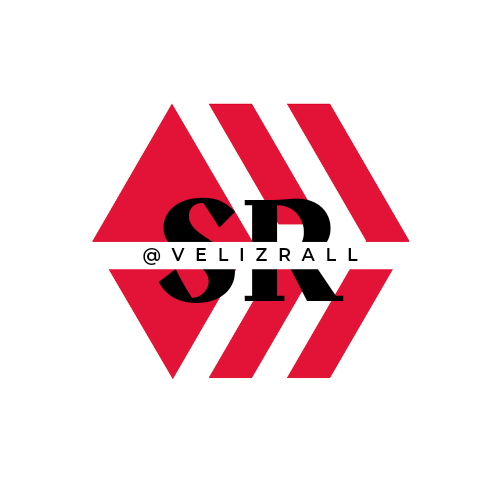 ~ By @velizrall