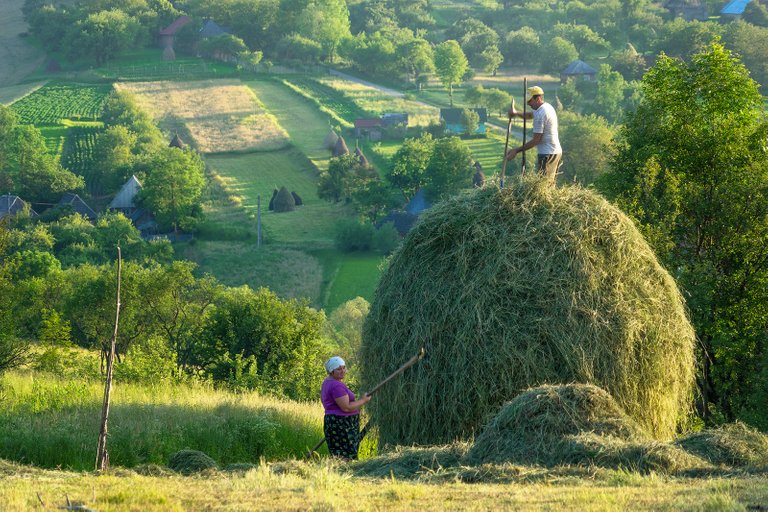 Here's a random scene from the village of Breb in the county of Maramures in Romania. I didn't know about this village and even this part of Romania. I was talking to some guy in a hostel in Cluj-Napoca and he told me he had a spare guest room in one of the old wooden homes in this village. He offered to let me stay for 300 euros for a month with the room and board, and with all the meals included.
I couldn't pass up the opportunity to stay and get a medieval experience in the remote village. There was only one bus that goes in and out of the village once a week on Thursday. People manually stack hay like this one above, and stack so high it takes one person to climb it and continue to shape.
Romania, remains one of my favorite countries to explore and I've been to over 53.