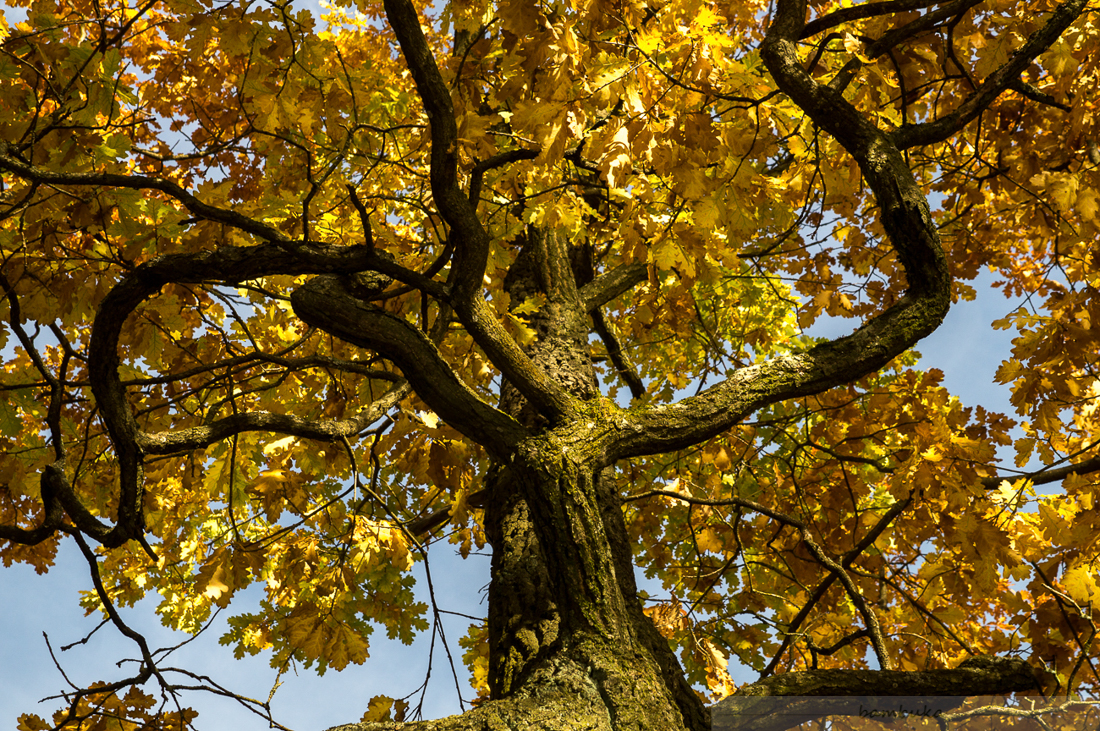 I have a special attitude to oaks. These are strong and beautiful trees. Especially if the oak grows alone and it has enough sunlight.
This is a very strong wood. I tried to carve a sculpture out of it. Knives get blunt very quickly. But what a beautiful texture of a polished oak product.
In autumn, the crowns of the oaks become nobly golden. There is no diversity of colors, there is restraint and power.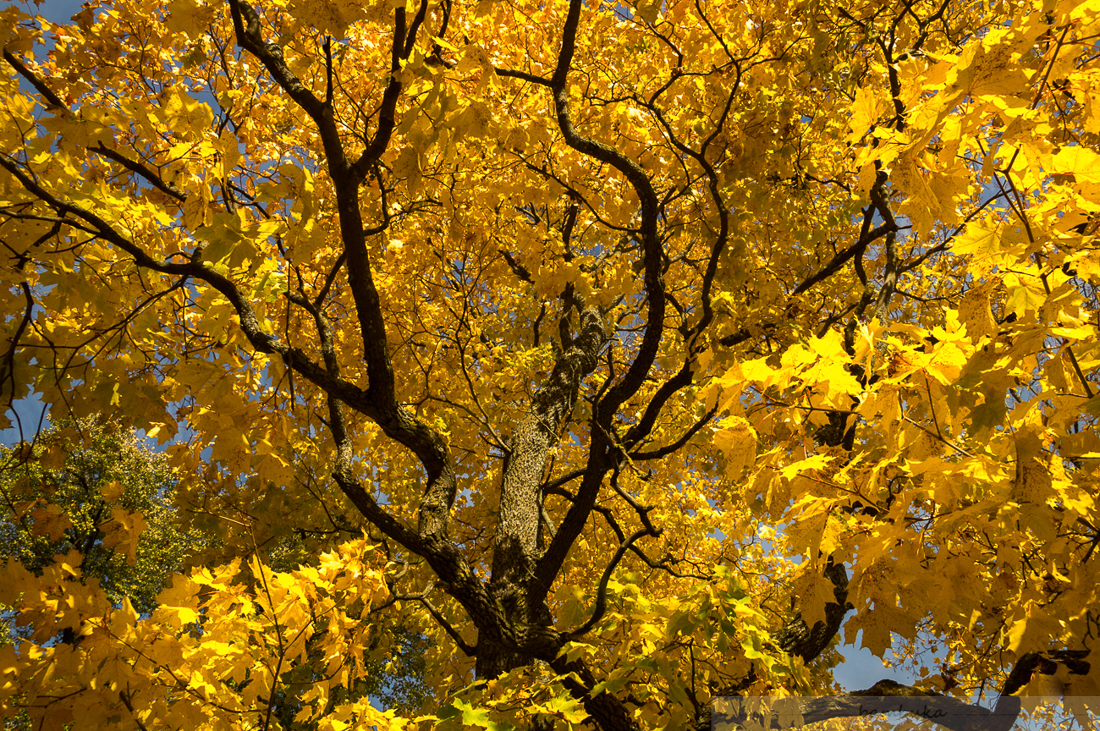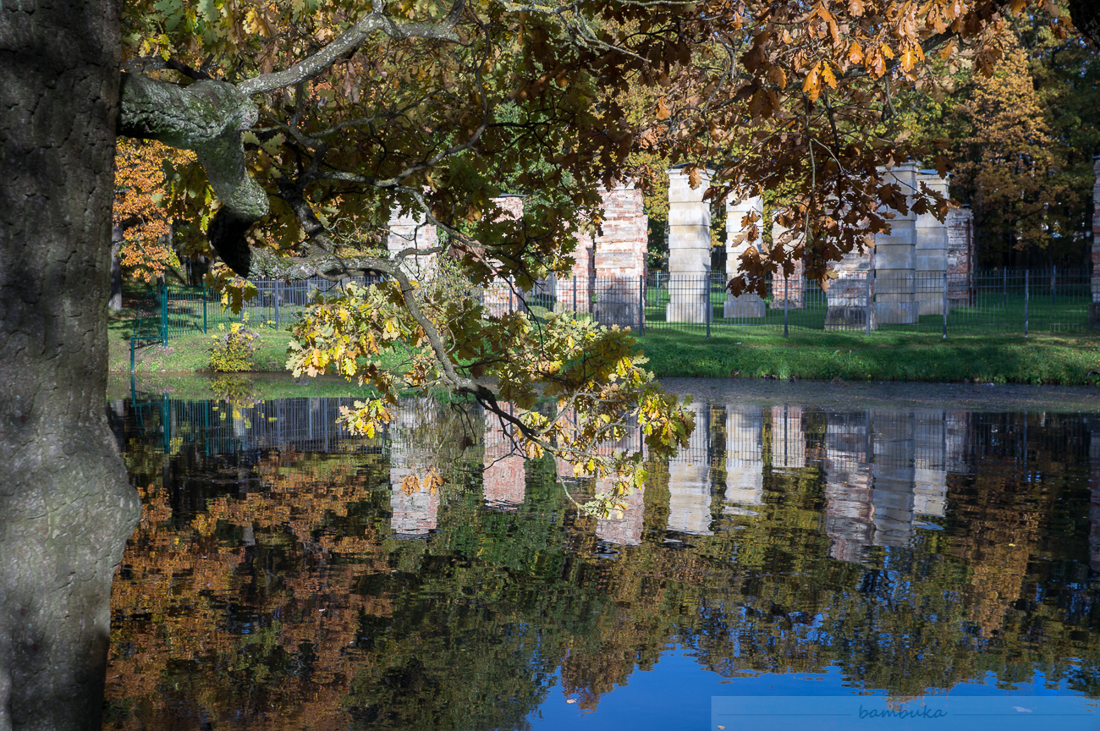 It's nice to walk in autumn among the gold of the park in Gatchina. This is a fairly large park and it is very important that there is a lot of water here.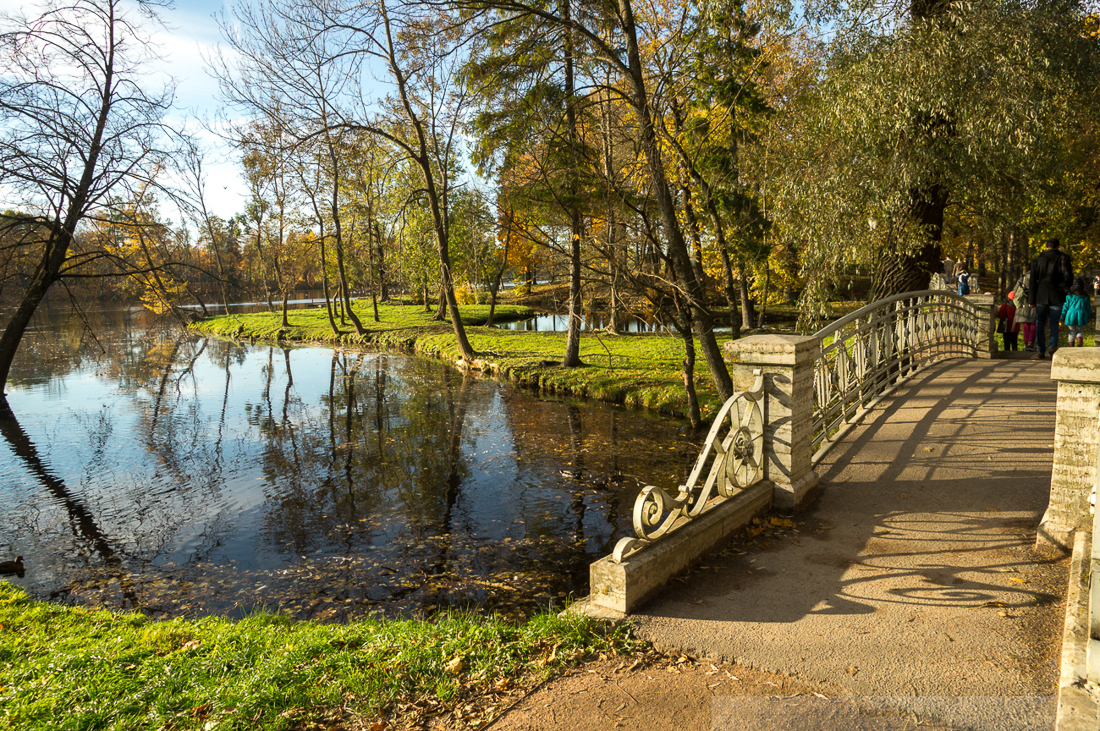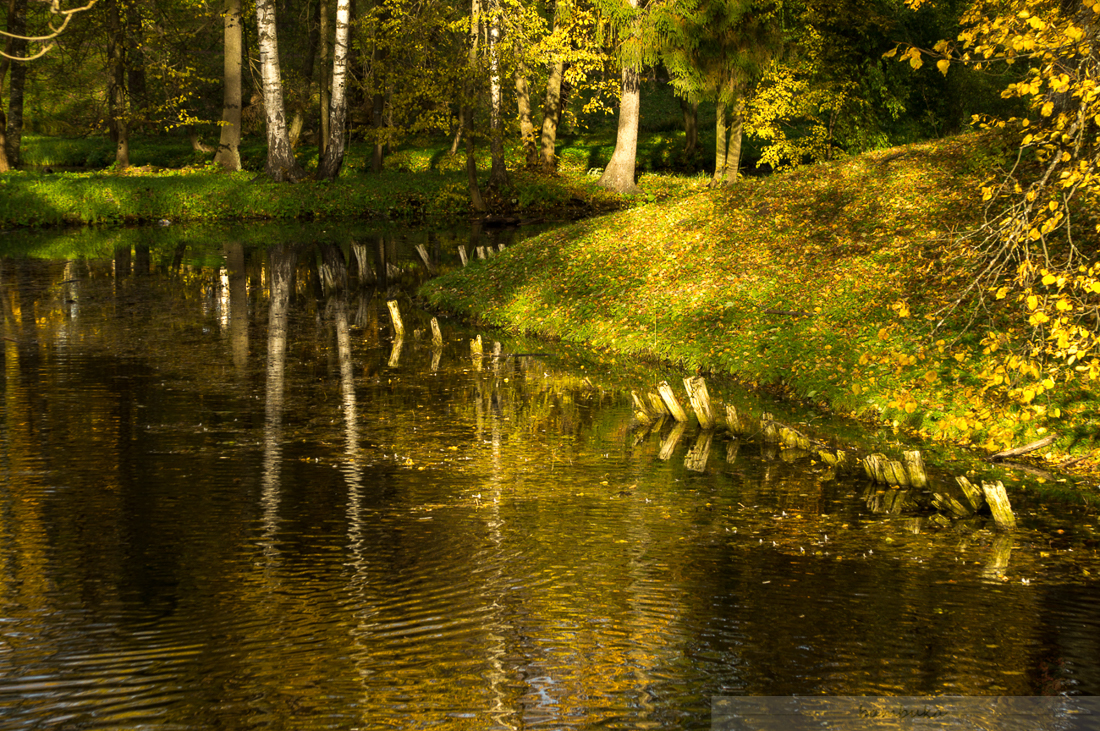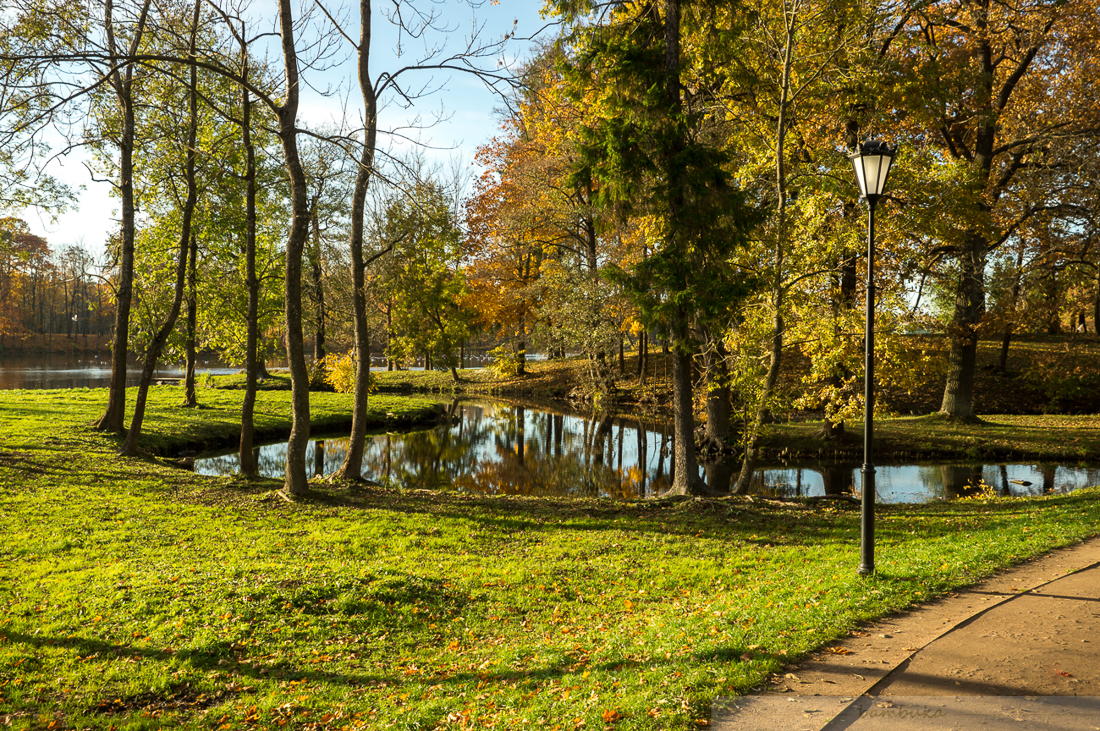 The system of ponds is connected by channels, and the banks by bridges. Trees reflect their gold in the surface of the water. Sometimes complex magnificent landscapes are created.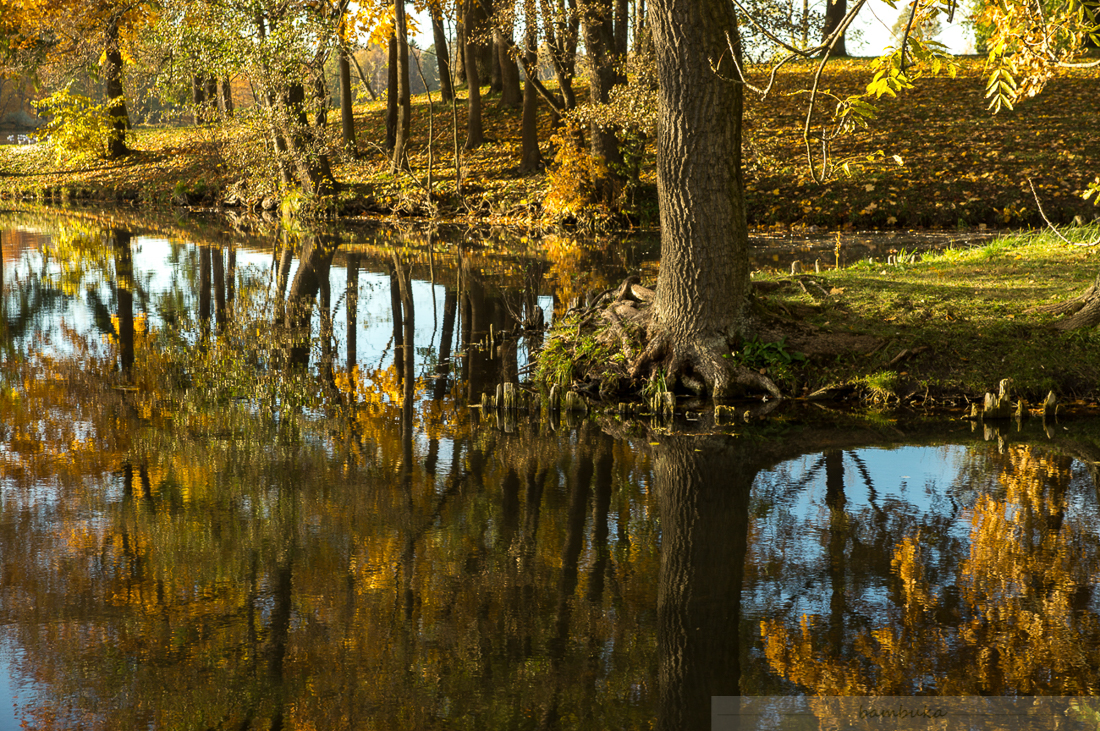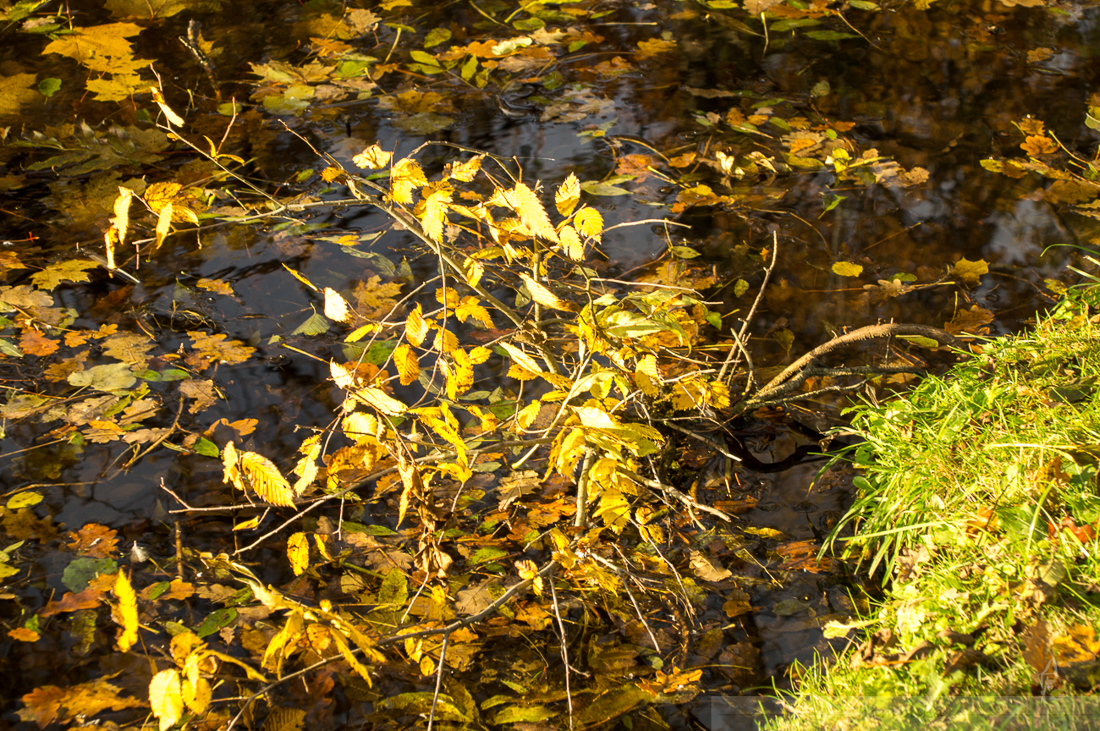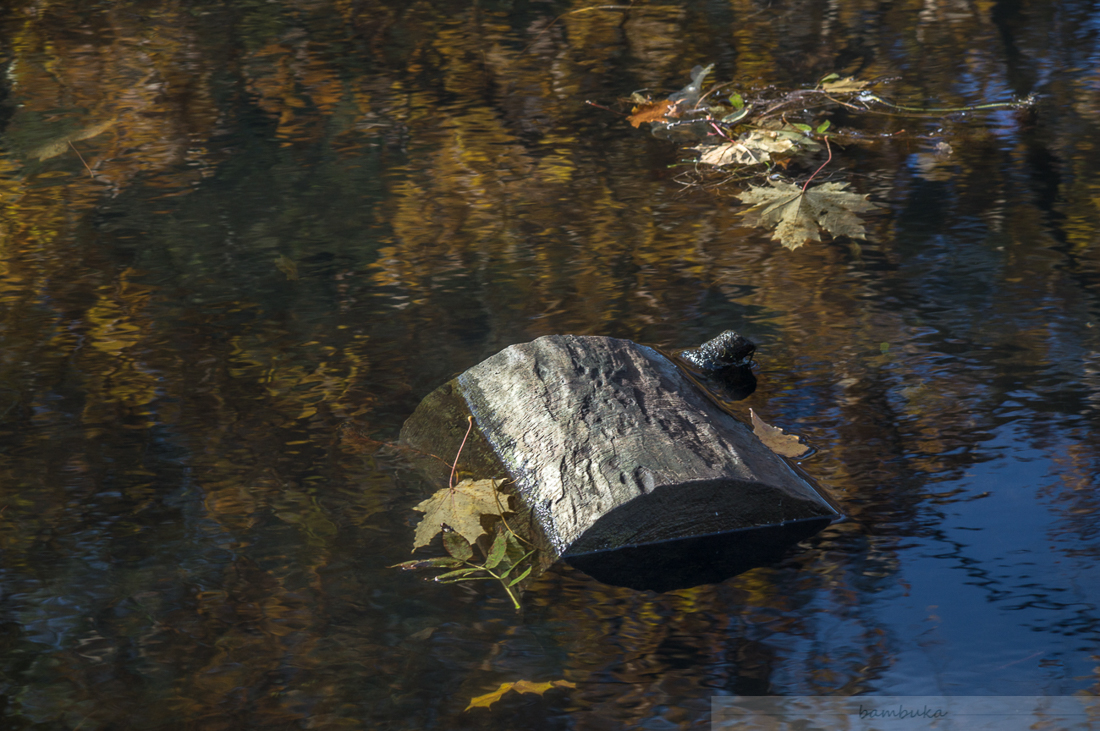 There was too much gold that year. At first I was very happy, but in the end I was even tired. The eyes asked for a white snowy peace.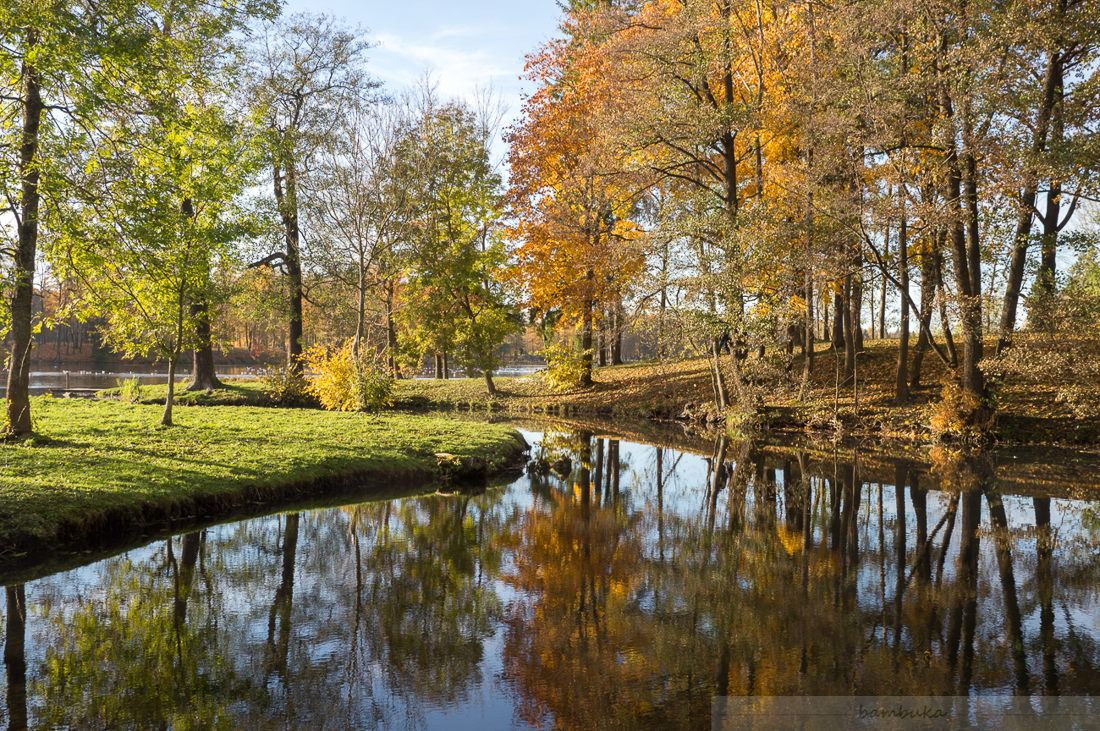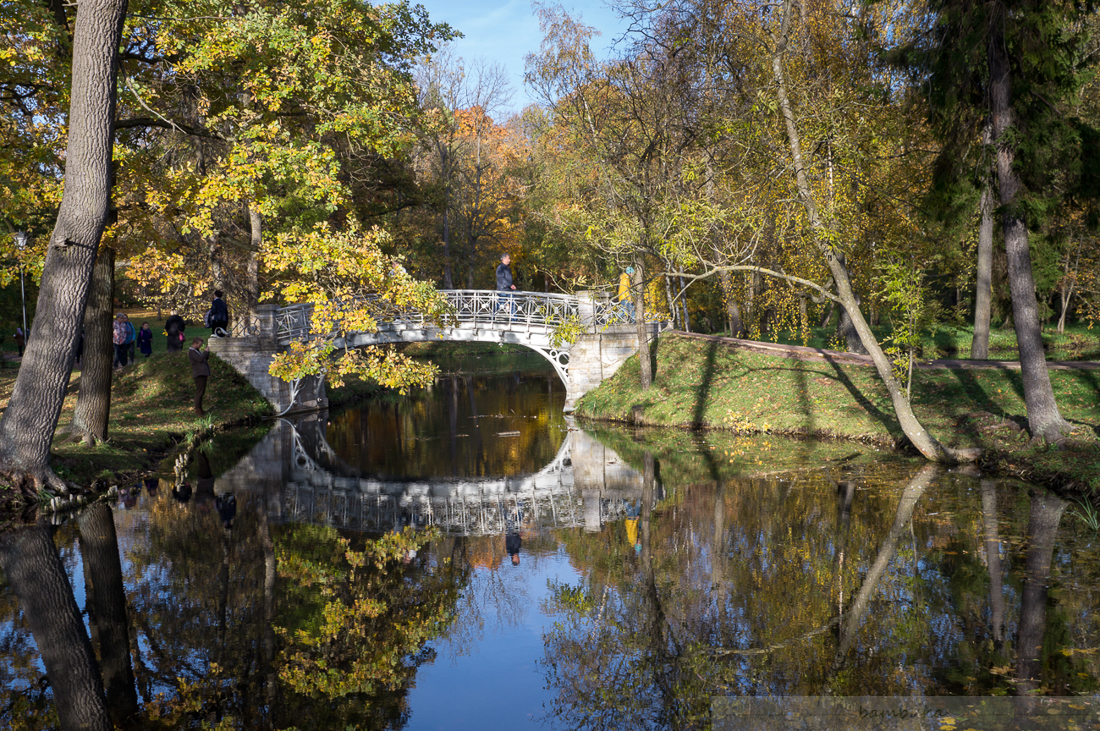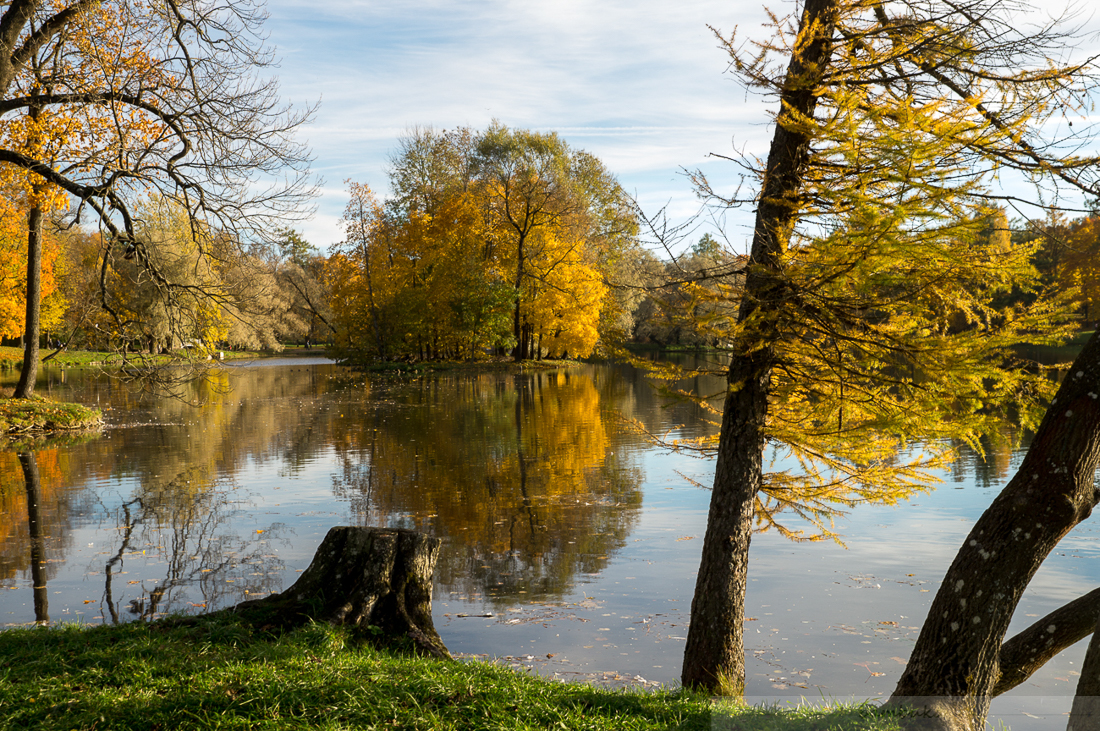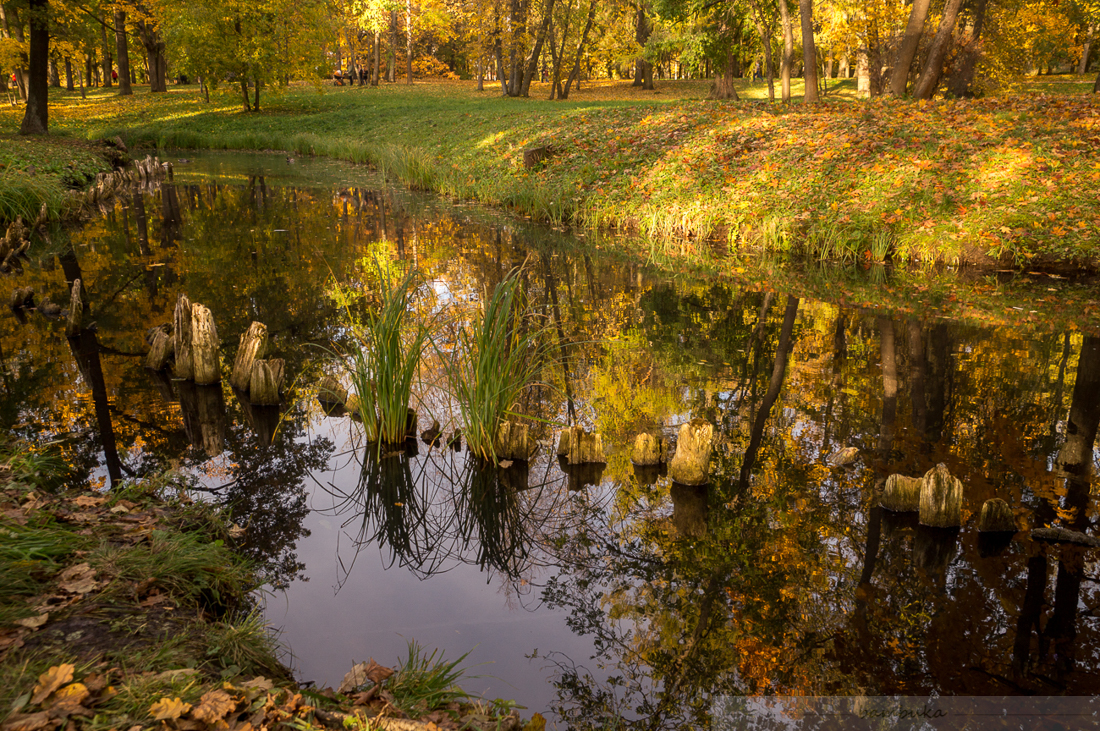 And now September is coming to an end outside the window, and there is still little gold. Almost none. The trees are green. The greens are thick, heavy and already with "gray". But more on that next time.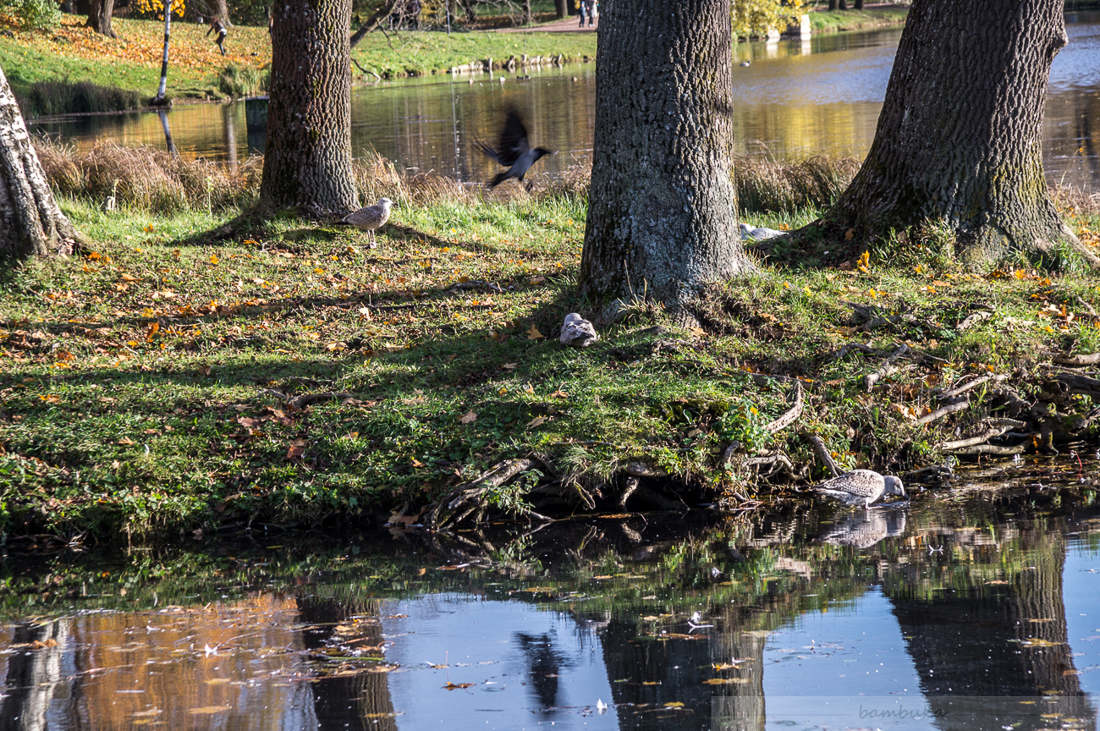 | ▽ | ▽ |
| --- | --- |
| Camera | Sony A7М2 |
| Lens | Samyang 35 1,4 |
| Location | Russia |
| Post-production | in LR |
Manual processing in Lightroom
Unless otherwise specified, text and photos are copyright