I THOUGHT IT'D BE A GOOD IDEA TO CAMPING OVER LABOR DAY WEEKEND...
Turns out, I was right. It was a very good idea. Very busy, but very fun.
A friend reached out to me a few days before the weekend asking for a location for camping with a lake that they could go paddle boarding on. I told him of a few places, then noted that I was planning on heading to a small lake in the Uinta mountains of Utah and that he's welcome to join us.
He decided that he would, and it's a good thing. He had an RV and was planning on leaving early Friday morning to get a camping spot, while I wasn't going to leave until after work. He secured a spot for us and we headed out much later than expected, and we ate dinner with my sister's family in the nearby town and ended up staying the night at her house because we didn't want to try to setup camp in the dark.
I thought to myself that my friend would be expecting us and might get worried when we didn't show up so I drove 45 minutes to the campground from my sister's house at night to let them know we'd be coming in the morning. Turns out he was fast asleep and wasn't even worried at all (ouch).
---
On the way back, I decided to stop and get this photo of the milky way over the creek with the moon.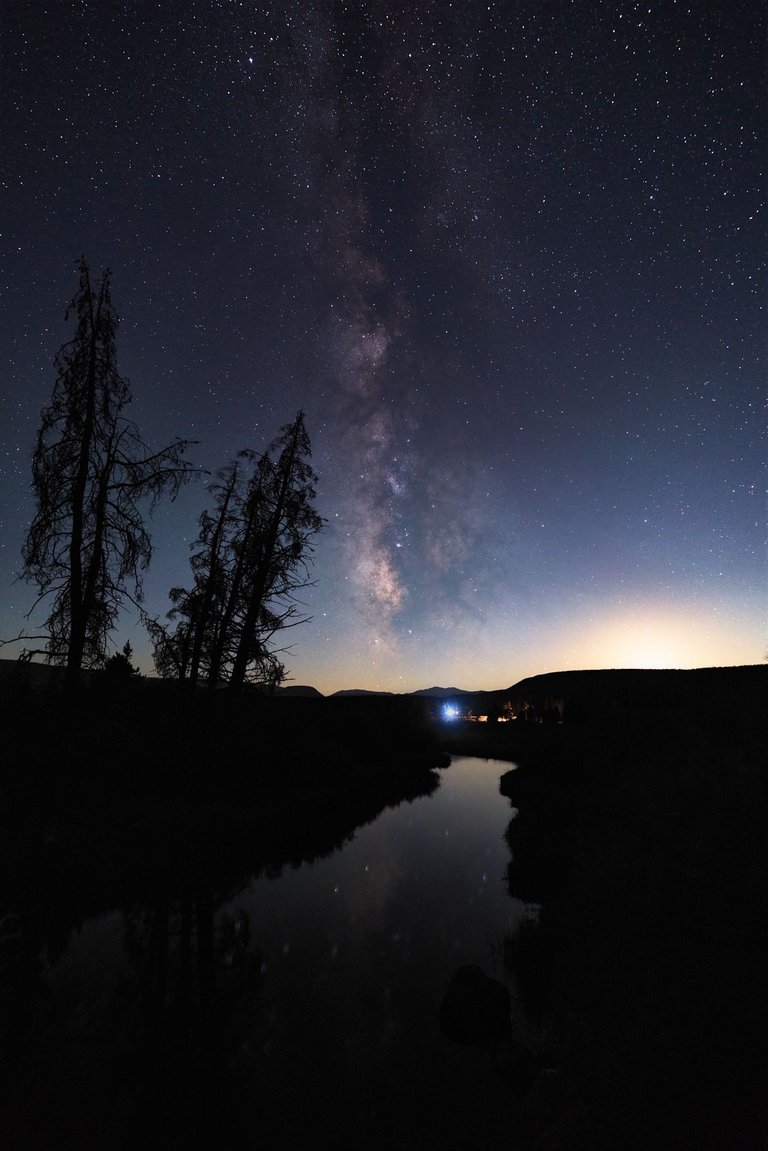 ---
The rest of the weekend was spent fishing, paddle boarding and singing around the campfire (my friend is quite the guitarist). I didn't take my camera out much because I just wanted to enjoy the weekend but here's a few photos from it:
click on a photo to view large
---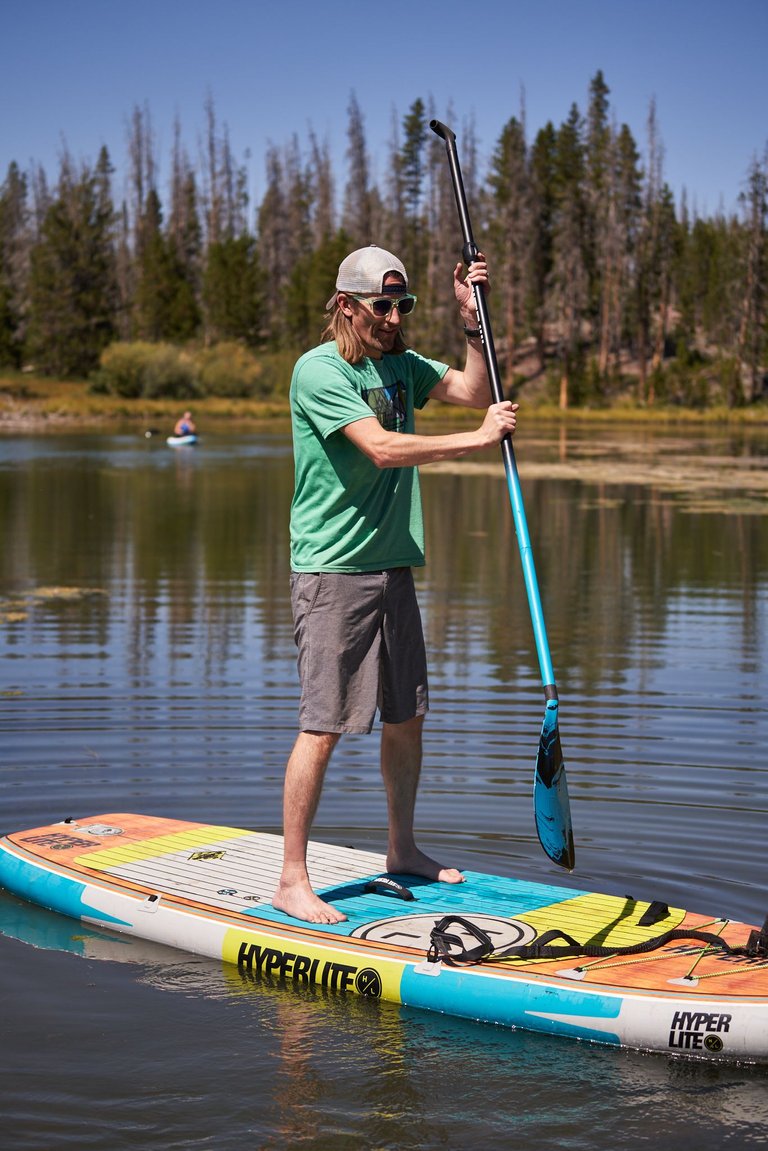 Yours truly showing off proper hand placement
---
Here's a few more photos from my phone:
---
---

Thanks for reading my post! Upvote, leave a comment, and follow me. Let's connect!