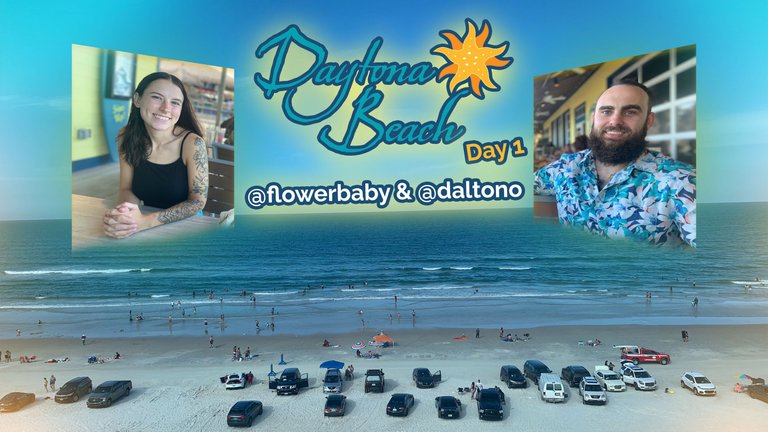 Back to the beach we go
This trip to Florida made for @flowerbaby and I's second one of this summer. It is a very long drive down to FL, but it's worth it to both of us. We left WV on a Sunday morning a little bit after 3 am. We did this to avoid traffic early on and also to allow us to enjoy some of Sunday on the beach, instead of only driving and getting there after dark. We arrived around 3 pm, which gave us plenty of time to enjoy the rest of our Sunday.
Our Airbnb was actually just a privately owned room in an old hotel right on the beach. We were happy with our place, although it was by no means fancy. The location is really what did it for us, plus the fact that we were able to step out onto our balcony and look out at the ocean.
We didn't do much during our first day besides drive, relax on the beach for a bit, and then go to dinner. It was during Monday, Tuesday, and Wednesday that we really did the most. You will have to wait until my upcoming blogs this week to learn more about those days.
For now let's take a look at some of the photos that we captured on Sunday in Daytona Beach, FL.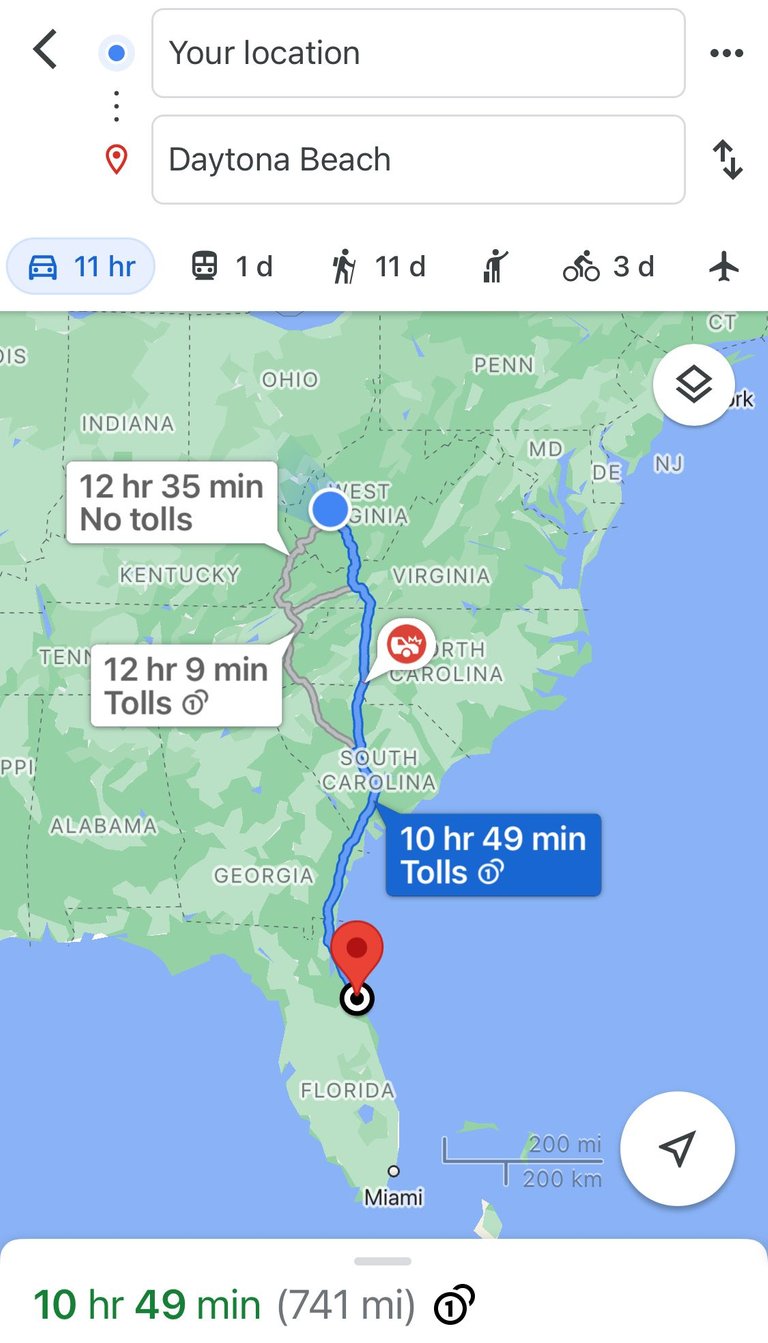 This was our long route from West Virginia to Florida. We made some stops along the way, so it took us a little over 11 hours total.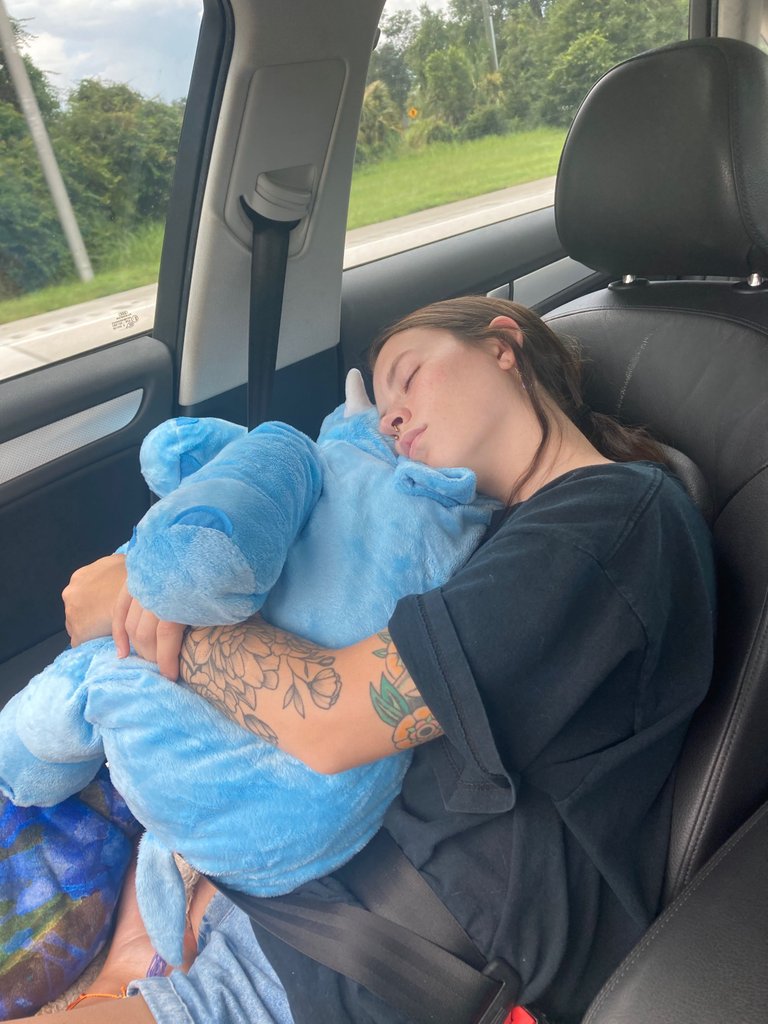 @flowerbaby slept for the majority of our long car ride. I'm glad that she is such a good little traveler.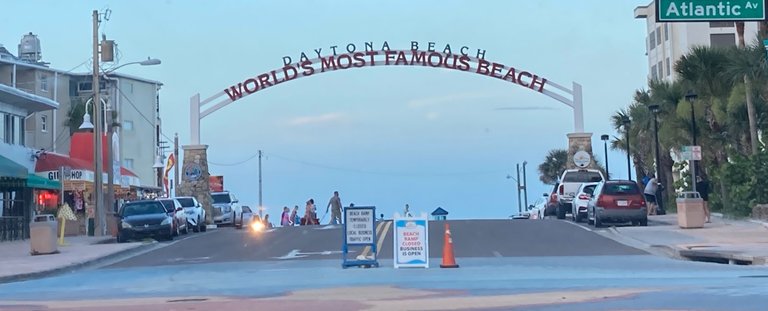 Evidently Daytona is the world's most famous beach. I am not sure if the stats actually back that up, but the place is pretty great.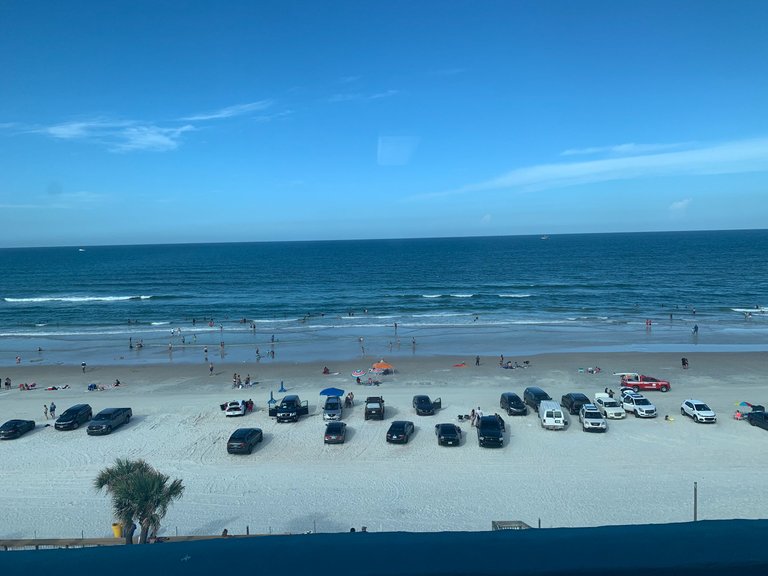 This was the view from the window in our 6th-floor hallway. It was pretty awesome to look down and see a bunch of cars parked on the sand.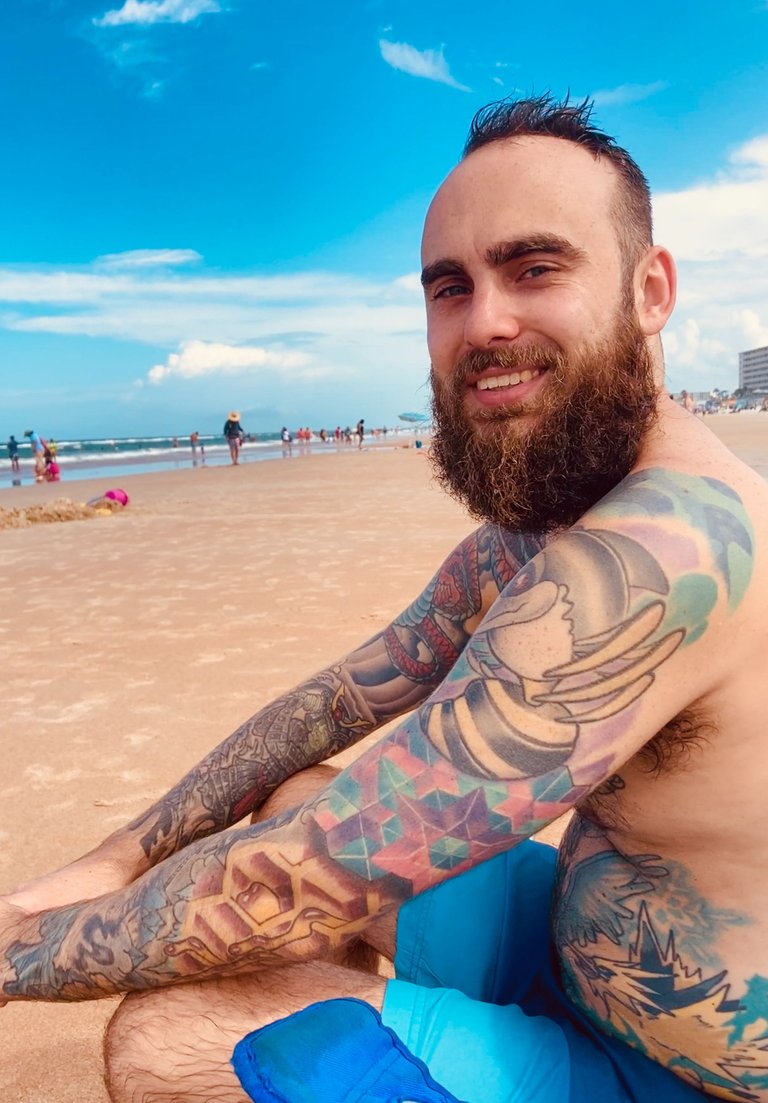 I was happy as can be to finally be on the beach. As soon as we checked in, we got changed and ran down to the ocean.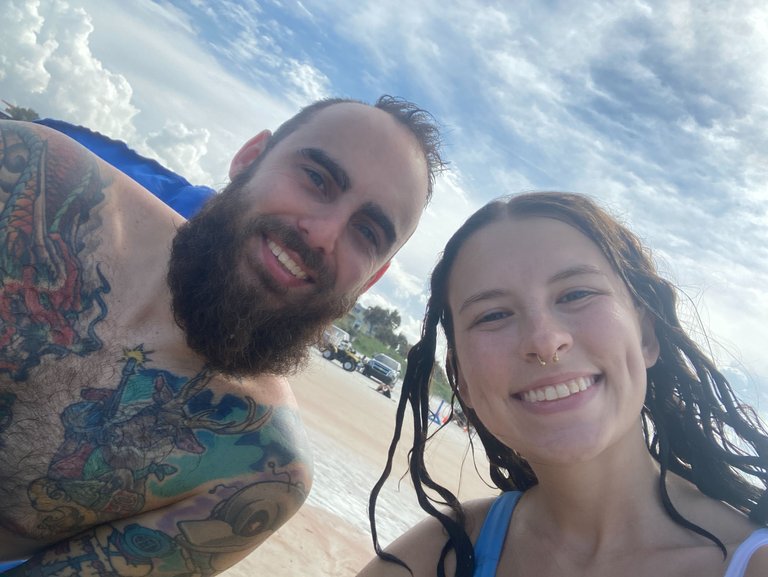 We were so tired and it was getting late in the day, so we didn't fully set up all of our beach stuff on Sunday. We attempted to rely on the umbrella that was provided by our host, instead of our giant canopy. We learned quickly that the umbrella was not going to work. It was far too windy and we just accepted the sun frying us for an hour or so that first day.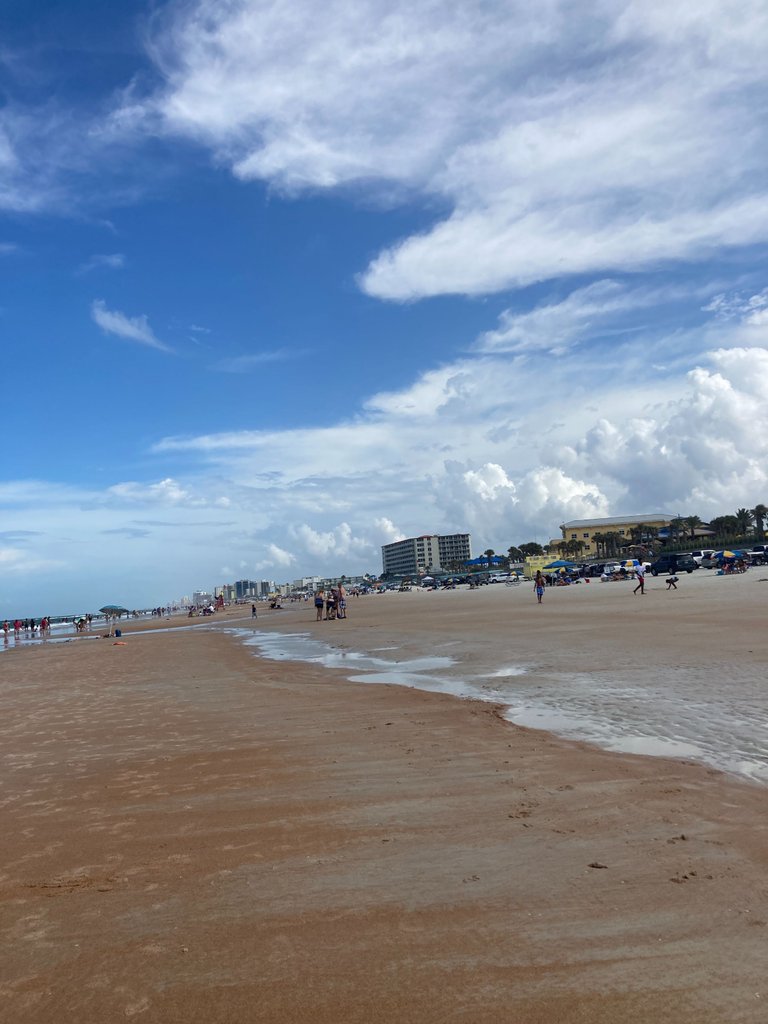 The sand was some of the softest that I have ever felt. There were no seashells to step on by accident. It compared to the quartz sand that I felt at Siesta Key a few years back. The sand at Daytona was pretty much perfect, at least while we were there it was. Not sure if we just got lucky, or if it is always that way.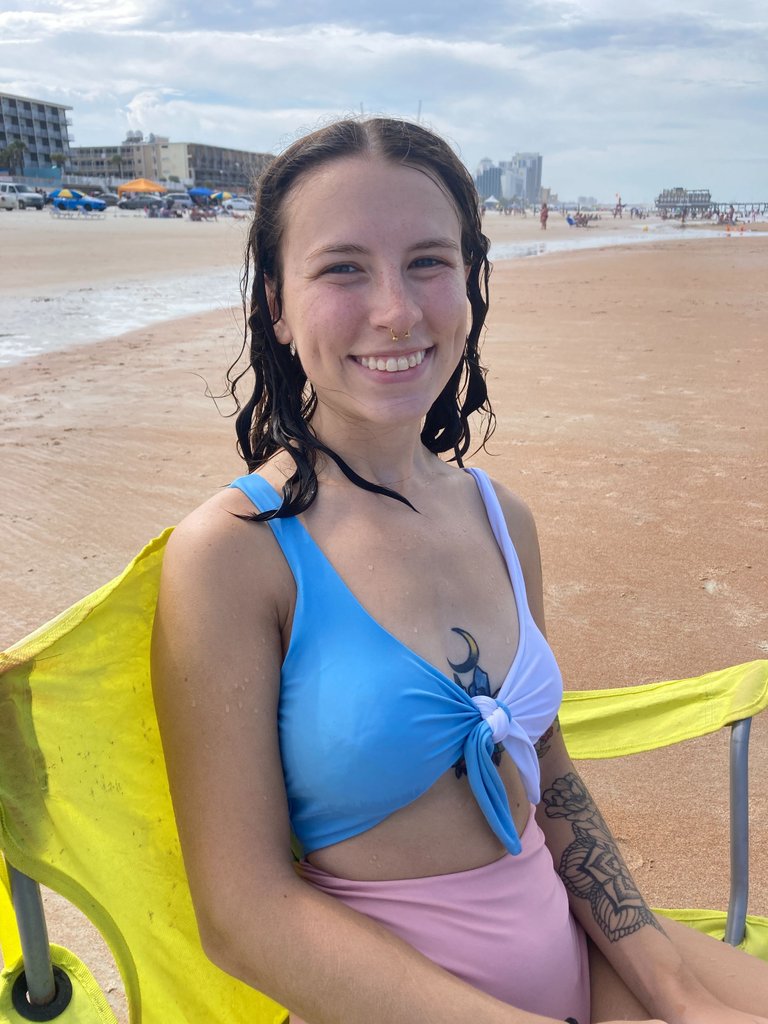 @flowerbaby was just as happy as I was. We both love swimming in the ocean more than pretty much anything else in the world.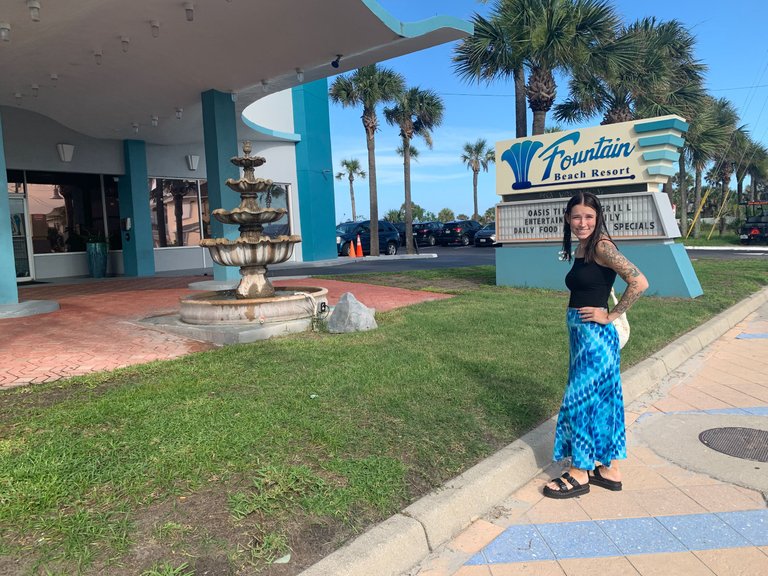 The place we stayed was called the Fountain Beach Resort. The place was decent, but the elevators were dreadfully slow. Being right on the beach was the biggest perk. Plus we were within walking distance to a lot of shops and restaurants.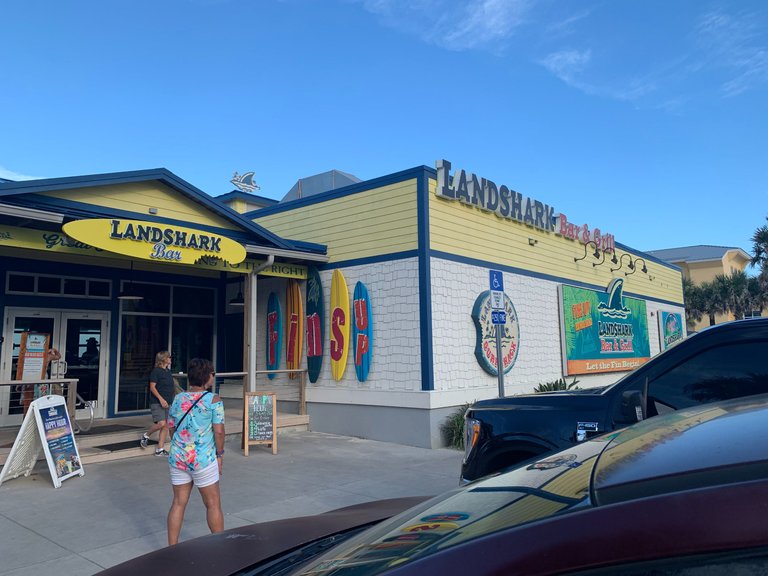 The first place that we ate was LandShark Bar & Grill. The walk was only a few minutes to get to this place. It was decorated in the LandShark theme, which is a popular brand of beer.

Just look at this gal. She is so beautiful and makes everything that I do more enjoyable.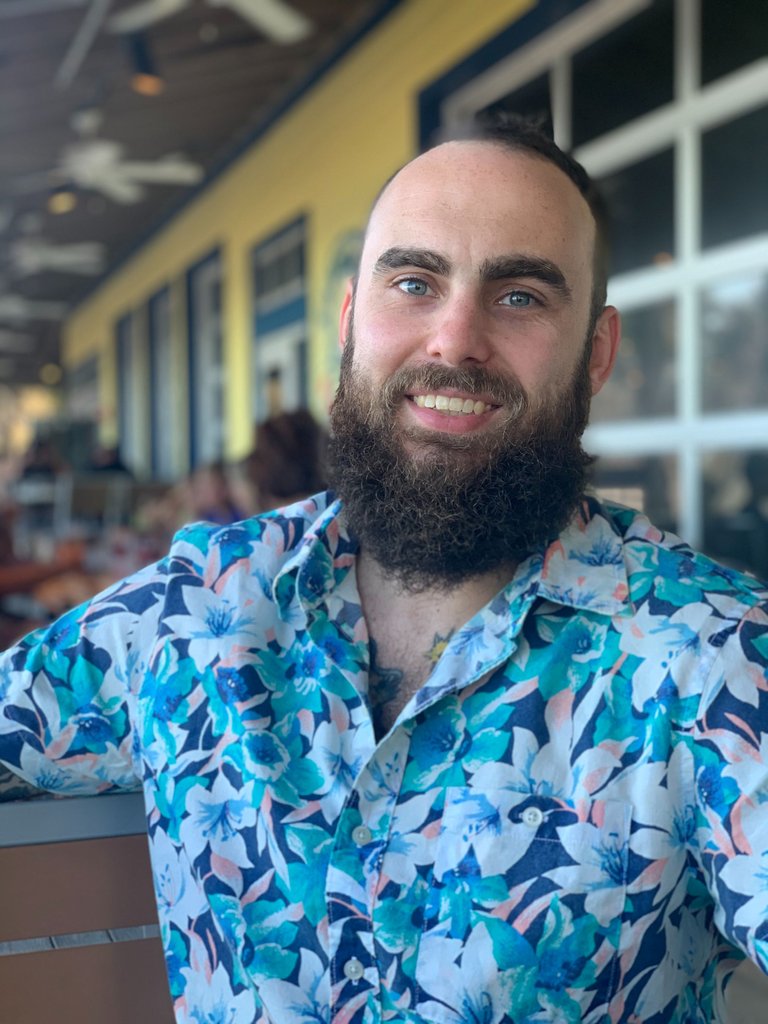 This was my first time getting to wear this new shirt. I love it so much and it was perfect for the beach.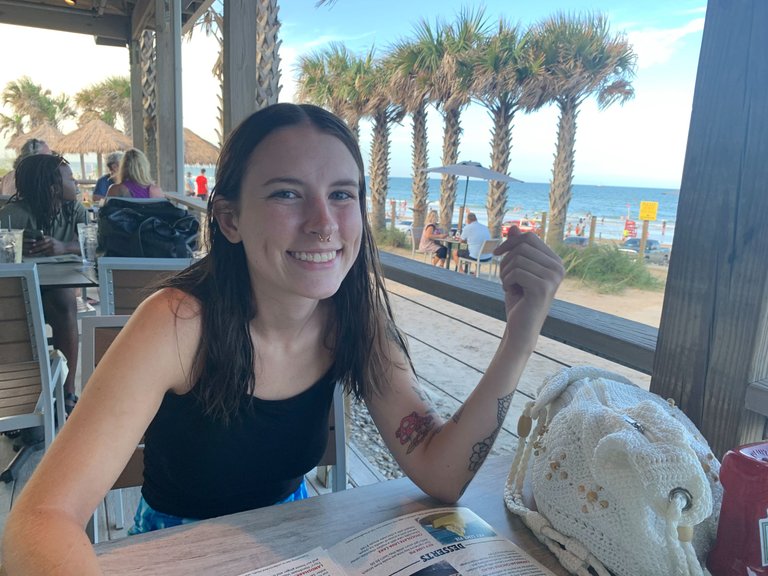 @flowerbaby was excited that we didn't have to wait to be seated, yet the place next door was going to be over an hour wait.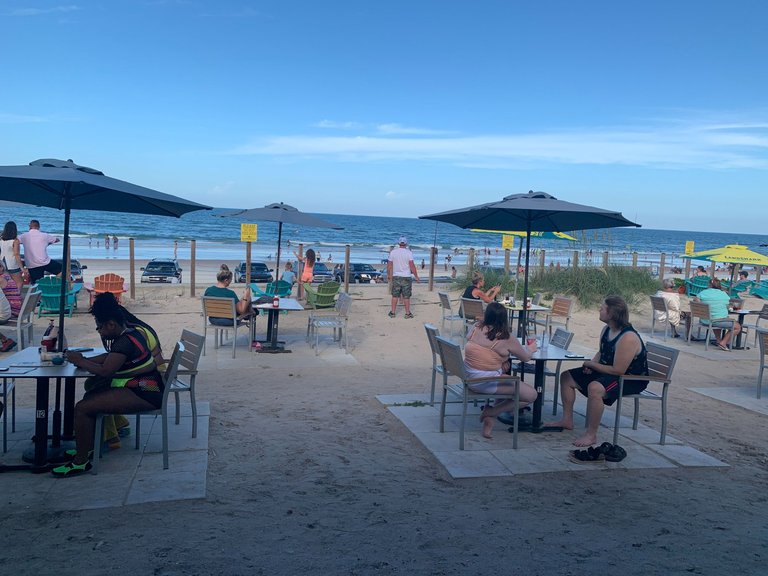 They sat us right on the edge of the beach. A lot of guests were eating on the sand, but we had a table on the deck just above them.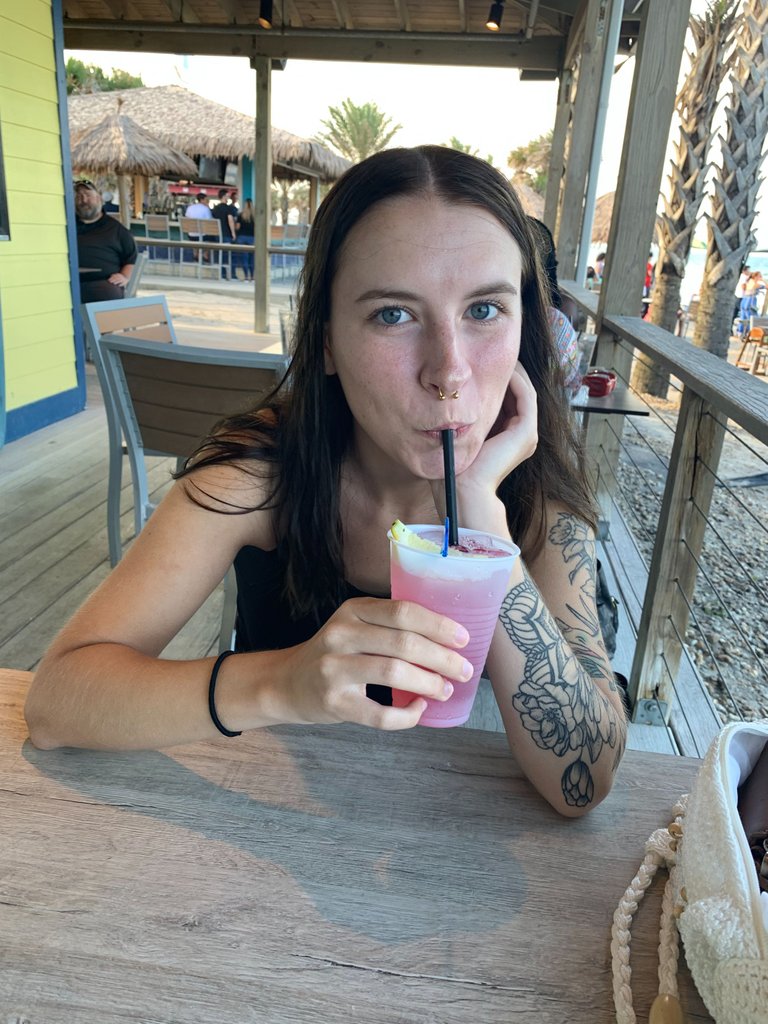 @flowerbaby is freshly 21, so anytime that she orders a drink she gets super excited. Neither one of us are huge on getting drunk, but it is fun on special occasions such as vacation. She didn't even get ID'd this time either!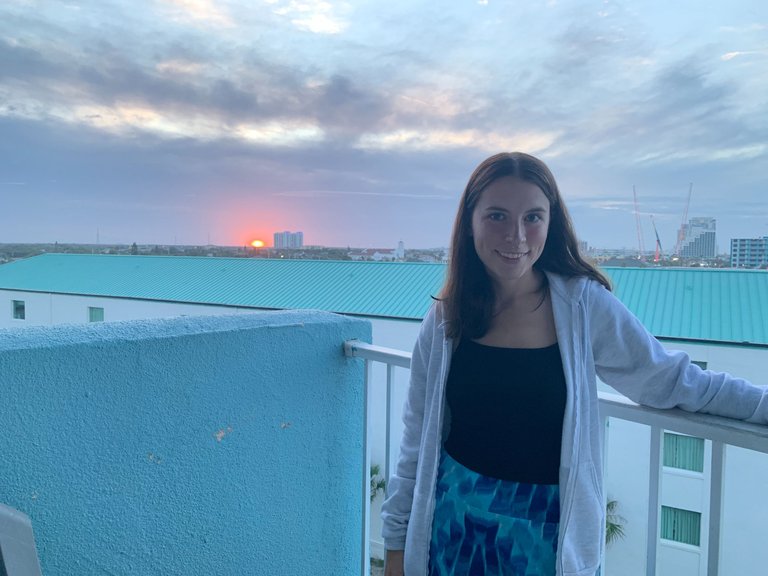 Our balcony was the perfect place to watch the sunset, as you can see behind @flowerbaby in this photograph.
---
Thanks for checking out my blog 😎🤝
I hope you enjoyed this one. We are just starting with all of my Daytona Beach content. Be sure to come back tomorrow for Day 2, when we were able to spend much more time on the beach.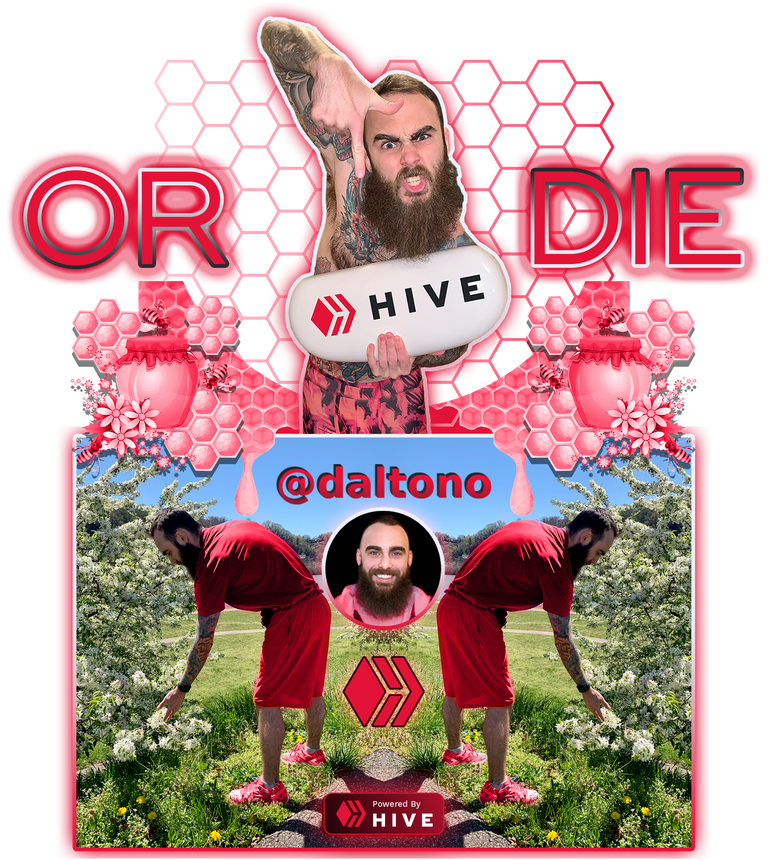 Hive Artwork by: @daltono