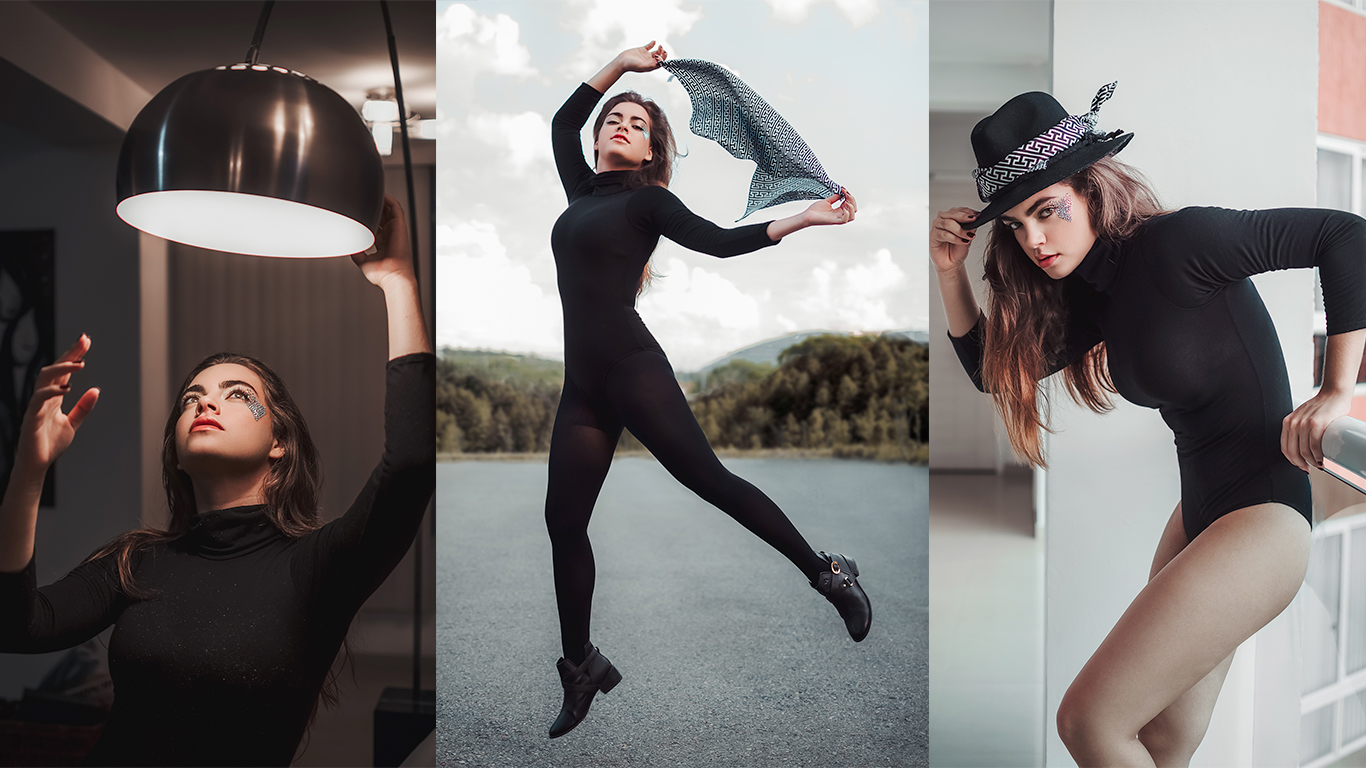 How are you friends, how is your day going? I hope very well, healthy <3, I want to show you this great experience and the result of one of my favorite projects with an incredible production, it was a series of photographs that I made for a planned editorial concept with a great team, it was a challenge for me as I am slowly getting into this editorial world, it is the future of my work, but of course, to achieve my goals I have to keep working hard and striving hard.

These shots were made hand in hand with an incredible fashion designer, and a great friend and creative director, architect, an incredible makeup artist and an excellent model, it was a great teamwork:

Photography: My person
Creative Director: Marite Delgado
Model: Steph Mejia
Make up: Lizbeth Hurtado
Styling and wardrobe: Herminia Castillo

The concept is divided in 4 times, hence the name of the session "TEMPO 4TH", follow me and let's find out what it's all about <3, hope you enjoy the photos, the results!!!
Cómo están amigos, cómo va su día? Espero que muy bien, sanos <3, Les quiero mostrar esta gran experiencia y el resultado de uno de mis proyectos favoritos con una producción increíble, fueron una serie de fotografías que realicé para un concepto editorial planificado con un equipo genial, fue un reto para mí ya que poco a poco me estoy metiendo en este mundo editorial, es el futuro de mi trabajo, pero claro, para lograr mis objetivos tengo que seguir trabajando duro y esforzándome mucho.

Estas tomas fueron realizadas de la mano de un increíble diseñador de moda, y un gran amigo y director creativo, arquitecto, un increíble maquillador y una excelente modelo, fue un gran trabajo en equipo:

Fotografía: Mi persona
Directora creativa: Marite Delgado
Modelo: Steph Mejía
Maquillaje: Lizbeth Hurtado
Estilismo y vestuario: Herminia Castillo

El concepto se divide en 4 tiempos, de ahí el nombre de la sesión "TEMPO 4TH", síganme y descubramos de qué se trata <3, espero que disfruten las fotos, los resultados!!!



TEMPO 1TH
Primera Fase de la vida, inocente, poética!!
"La primavera esta sobre nosotros, los pajaros celebran su regreso, con una cancion festiva, y las brisas acarician suavemente los murmullos..." -Vivaldi

First Phase of life, innocent, poetic!!!

"Spring is upon us, the birds celebrate their return, with a festive song, and the breezes gently caress the murmurs..." -Vivaldi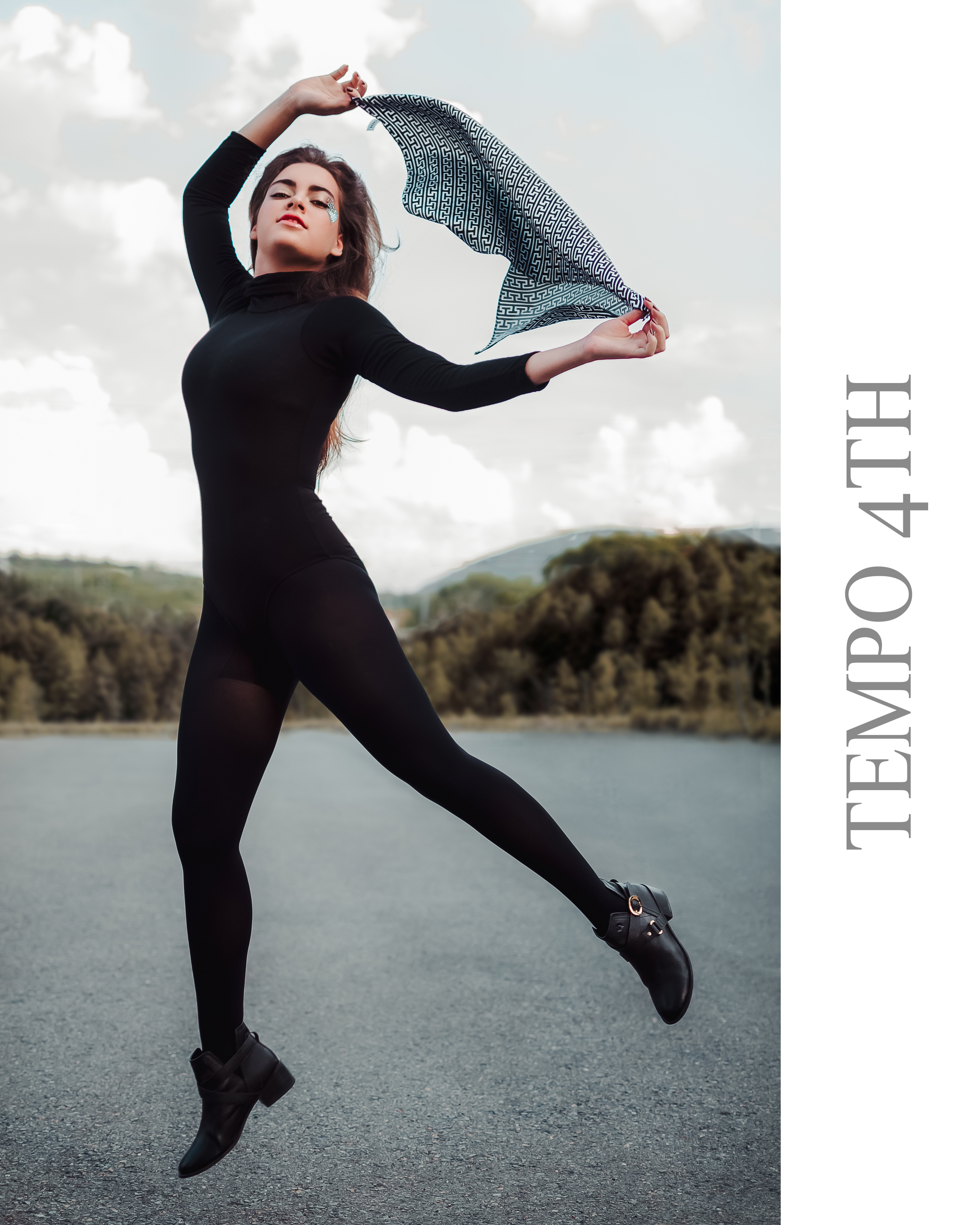 Taking these photographs was a somewhat complicated journey because of the place, the environment in which they were made was not as expected, there are certain things that were out of our hands, and the creative director of the project was not present, she was at a distance and it was a bit cumbersome, even so we were able to devise a way to make it attractive and solve some details in post production.

The idea of this time was to reflect life, freedom, a beautiful expression of joy, jumping and running, giving sense to the arrival of a good emotion, and still transmitting some madness in youth.
Realizar estas fotografías fue una travesía algo complicada por el lugar, el entorno en el que se hicieron no era el esperado, hay ciertas cosas que se salían de nuestras manos, y la directora creativa del proyecto no estaba presente, estaba a distancia y fue algo engorro, aun así `pudimos idear una forma de hacerlo atractivo y solventar algunos detalles en post producción

La idea de este tiempo era reflejar la vida, libertad, una bonita expresión de alegría, saltando y corriendo, dándole sentido a la llegada de una buena emoción, y aun así transmitiendo algo de locura en la juventud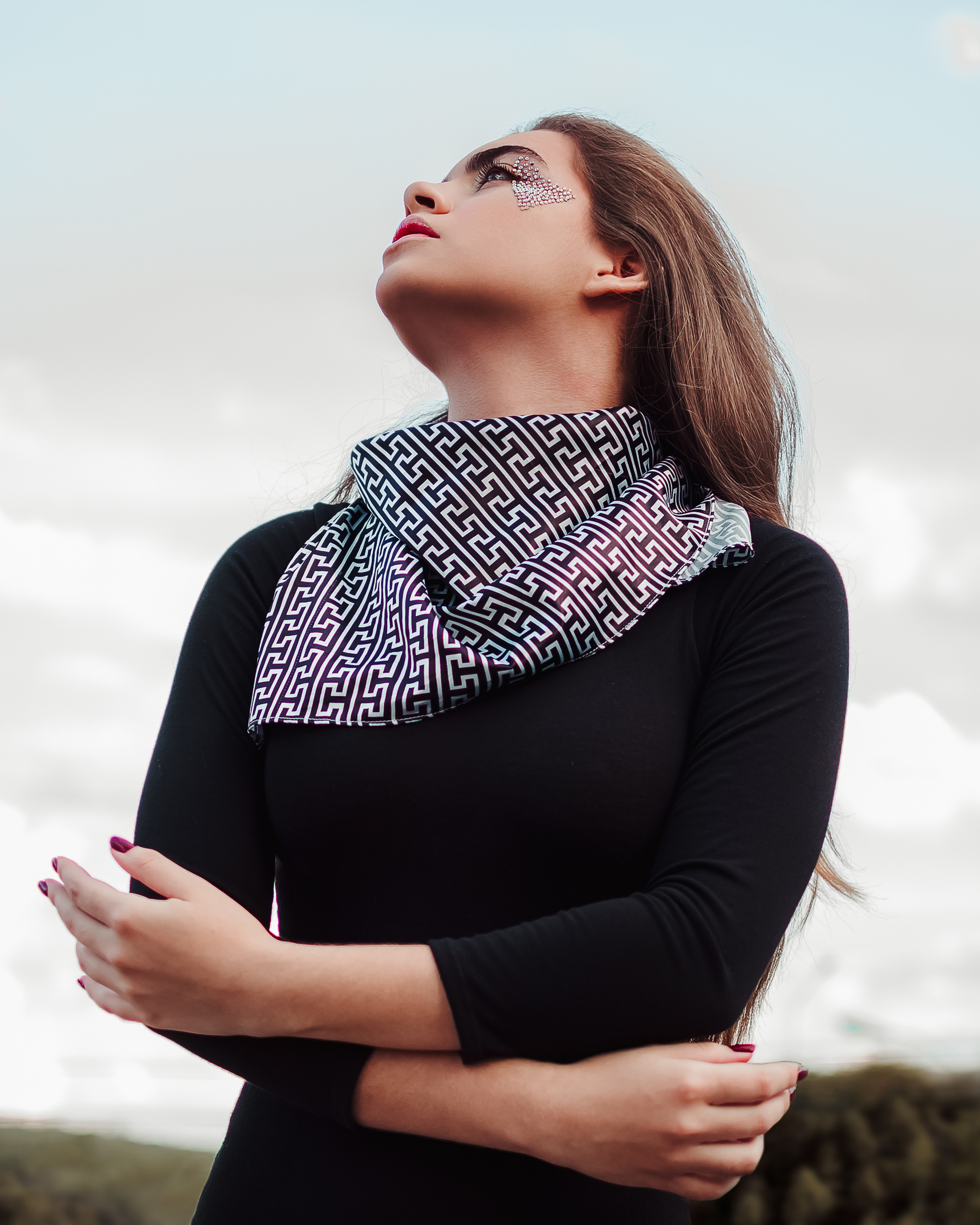 TEMPO 2TH
Rebeldía y Dureza, Descubrimiento Personal
Se libre y exprésate sin miedos!!!...

Rebelliousness and Toughness, Personal Discovery

Be free and express yourself without fear!!!!....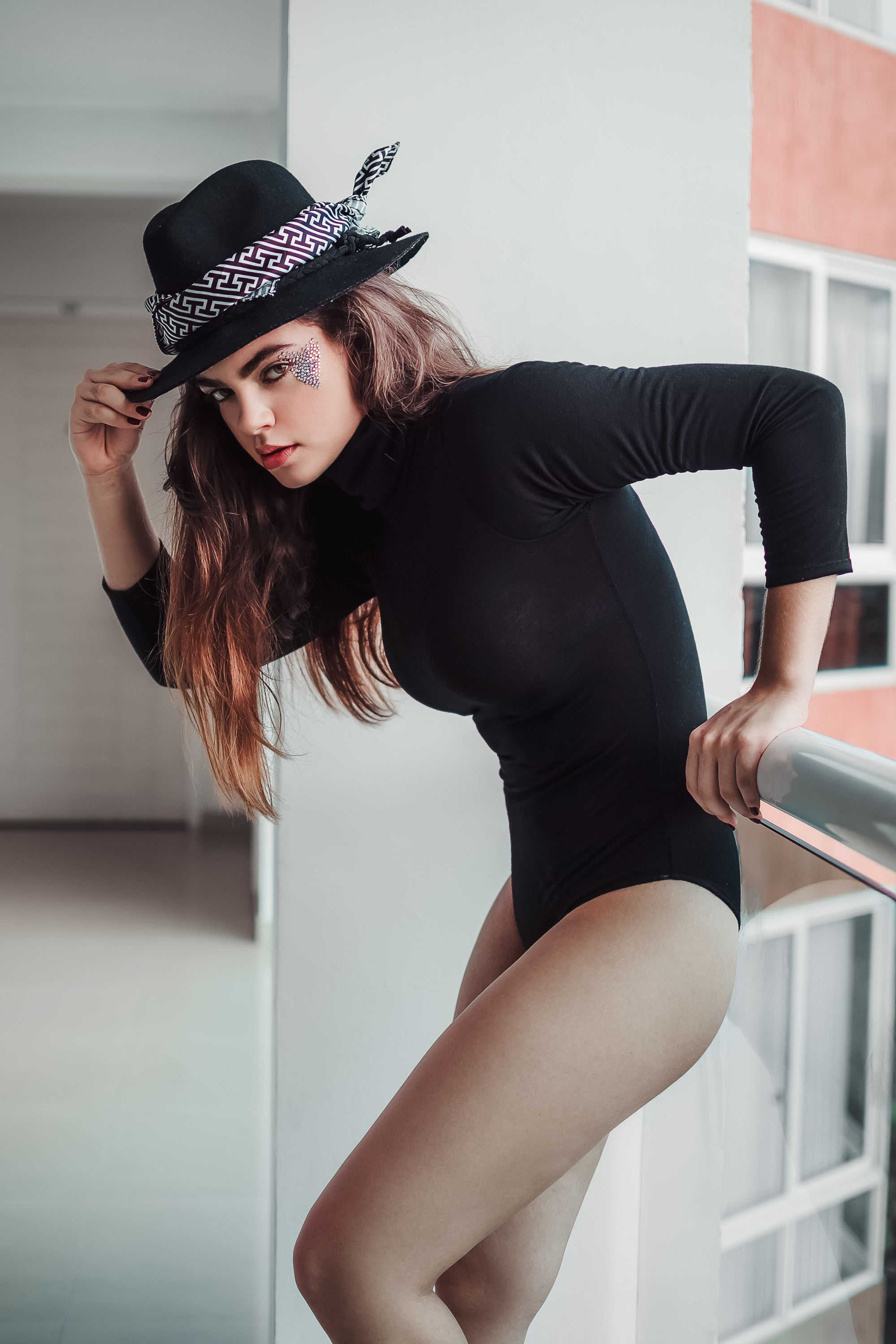 One of the things I learned from this, was the complexity of being able to carry out an idea as editorial as possible, we made a written and visual planning, with references on this photoshoot, and even so, I had to adapt to the cumbersome situation and complexity, but it was a lot of fun to try new and nice things.

The model's attitude gave an incredible touch to each shot, and I had the support of the make-up artist and the fashion designer, who had also studied about these editorial concepts and had experience. As we advance in time we realize how the model and the environment is maturing to a point of complete seriousness, and an adult serenity, and then rebellious, but first poetic, we wanted to portray in the shots the sea also but it was not possible, I had no flash equipment, to achieve a correct exposure of both parts and the time was complicated.
Una de las cosas que aprendí de esto, era la complejidad de poder llevar acabo una idea lo mas editorial posible, nosotros realizamos una planificación escrita y visual, con referencias sobre este photoshoot, y aun así, tuve que adaptarme a la situación engorrosa y la complejidad, eso si, fue muy divertido poder probar cosas nuevas y agradables.

La actitud de la modelo le dio el toque increíble a cada toma, además tuve el apoyo de la maquilladora y la diseñadora de moda, también había estudiado sobre estos conceptos editoriales y tenia experiencia. A medida que avanzamos en los tiempos nos damos cuenta como la modelo y el entorno va madurando a un punto de seriedad completa, y una serenidad adulta, y luego rebelde, pero primero poética, queríamos retratar en las tomas el mar también pero no se pudo, no tenia equipos de flash, para lograr una correcta exposición de ambas partes y la hora era complicada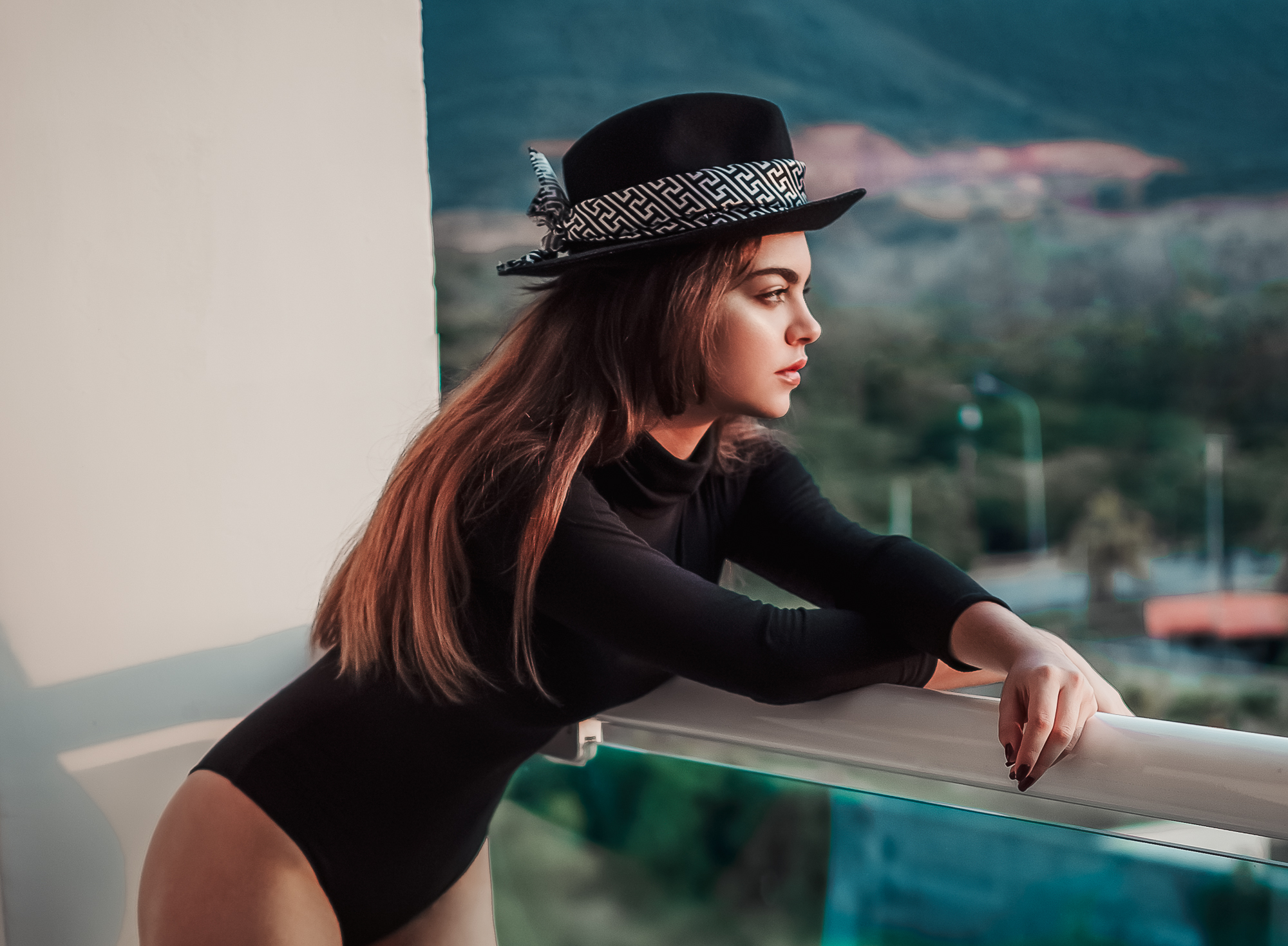 TEMPO 3TH
Aceptación y contemplación, pausa y abstracción!
Acceptance and contemplation, pause and abstraction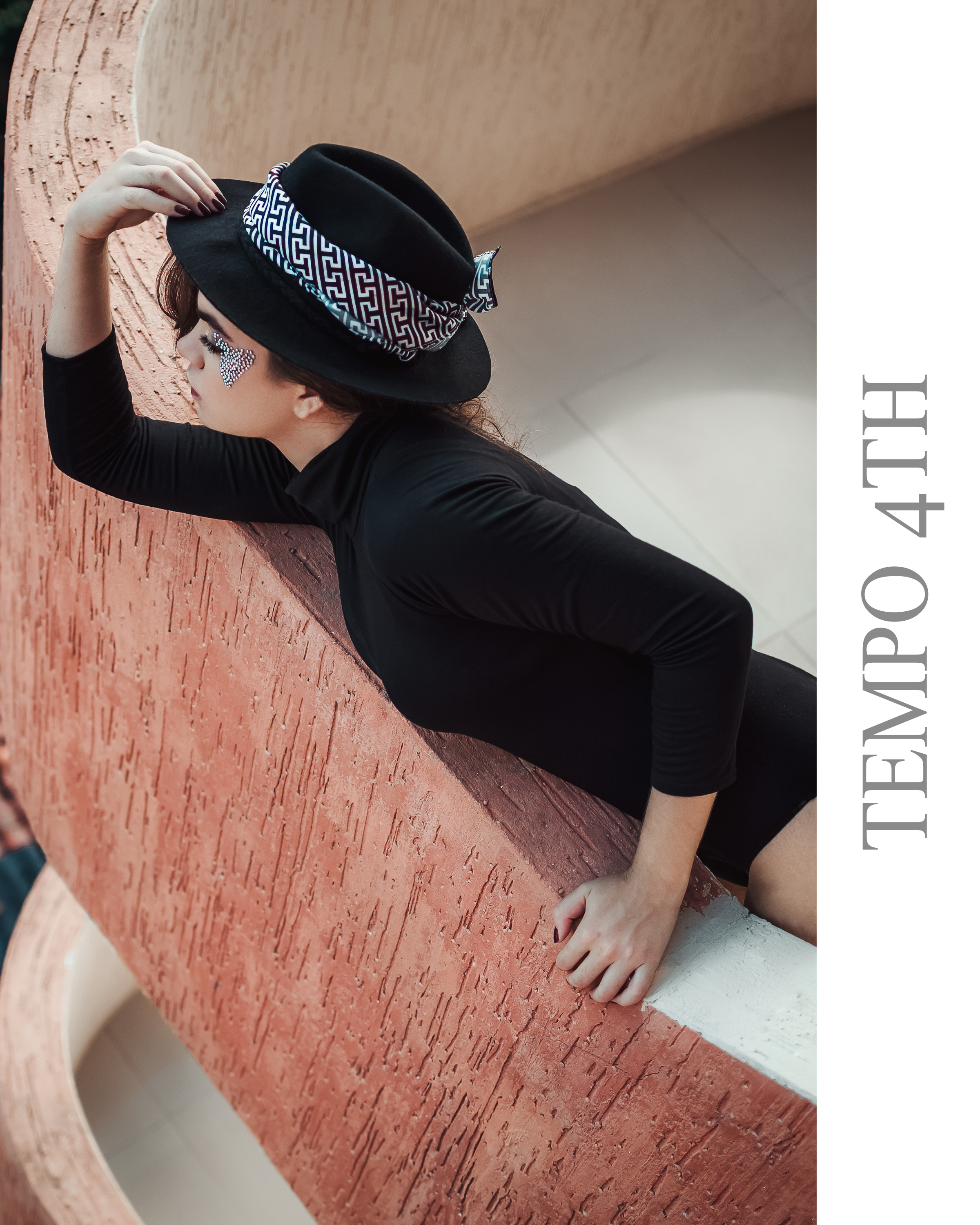 In spite of everything, I can say that these photographs are part of my career or profession as a photographer, which for now is not so big but not so small, I try to do my best always, it is a new world and I want to move forward, these people believing in me and in this project.

Another thing that I loved about this project was the model's clothes and our work to find each space and poses, because the model was also new in this editorial photography, it was amazing to work together to try new things, it took us a couple of hours but we did our best.
A pesar de todo, puedo decir que estas fotografías forman parte de mi carrera o profesión como fotógrafo, que por ahora no es tan gran pero tampoco tan pequeña, intento hacer lo mejor siempre, es un mundo nuevo y quiero seguir adelante, estas personas creyendo en mi y en este proyecto.

Otra cosa que me encanto de este proyecto fue la ropa de la modelo y nuestro trabajo para encontrar cada espacio y poses, porque la modelo también era nueva en esto de la fotografía editorial, fue increíble trabajar en conjunto para probar cosas nuevas, nos llevo par de horas pero dimos lo mejor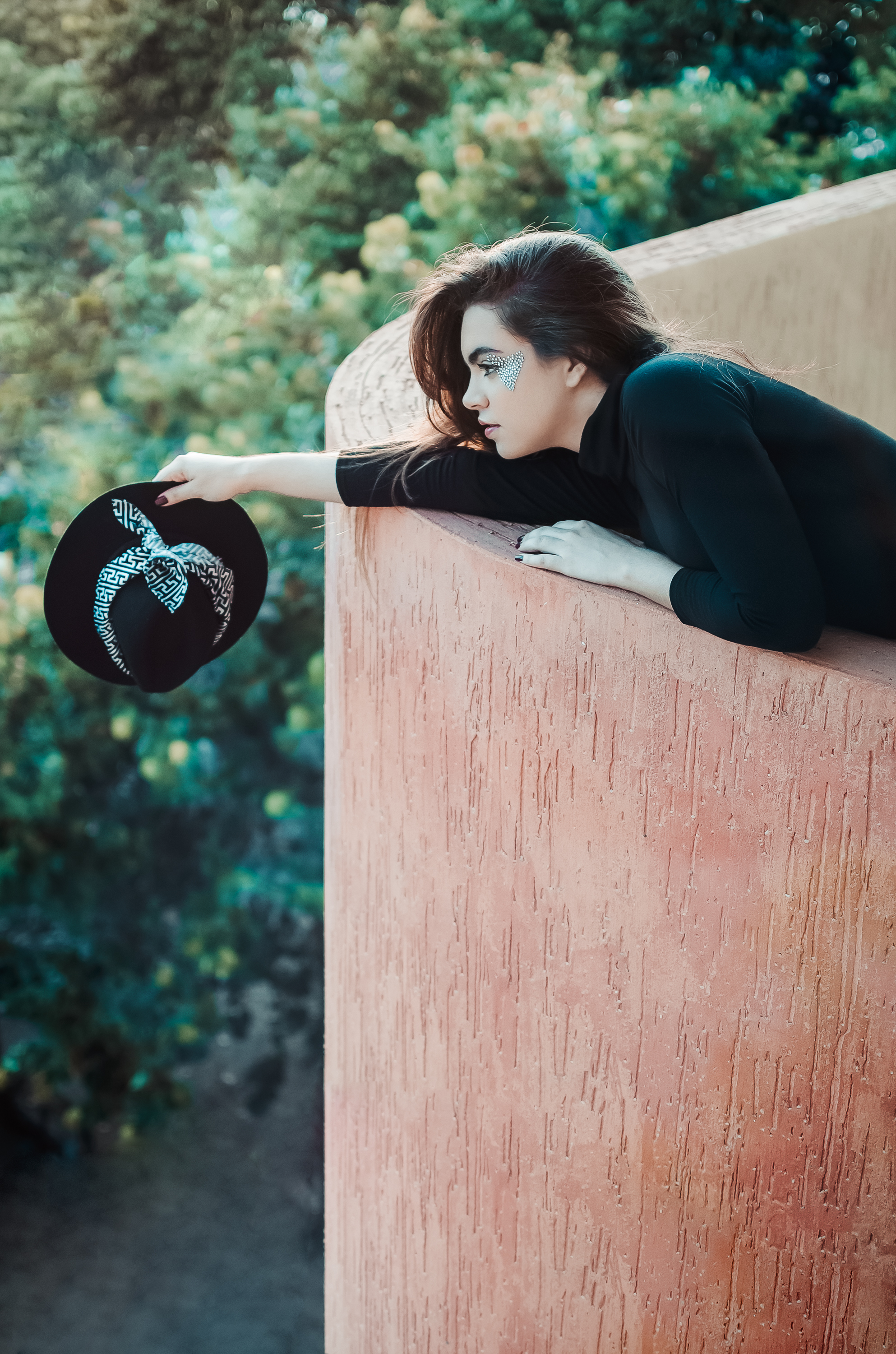 TEMPO 4TH
Final retador
Challenging final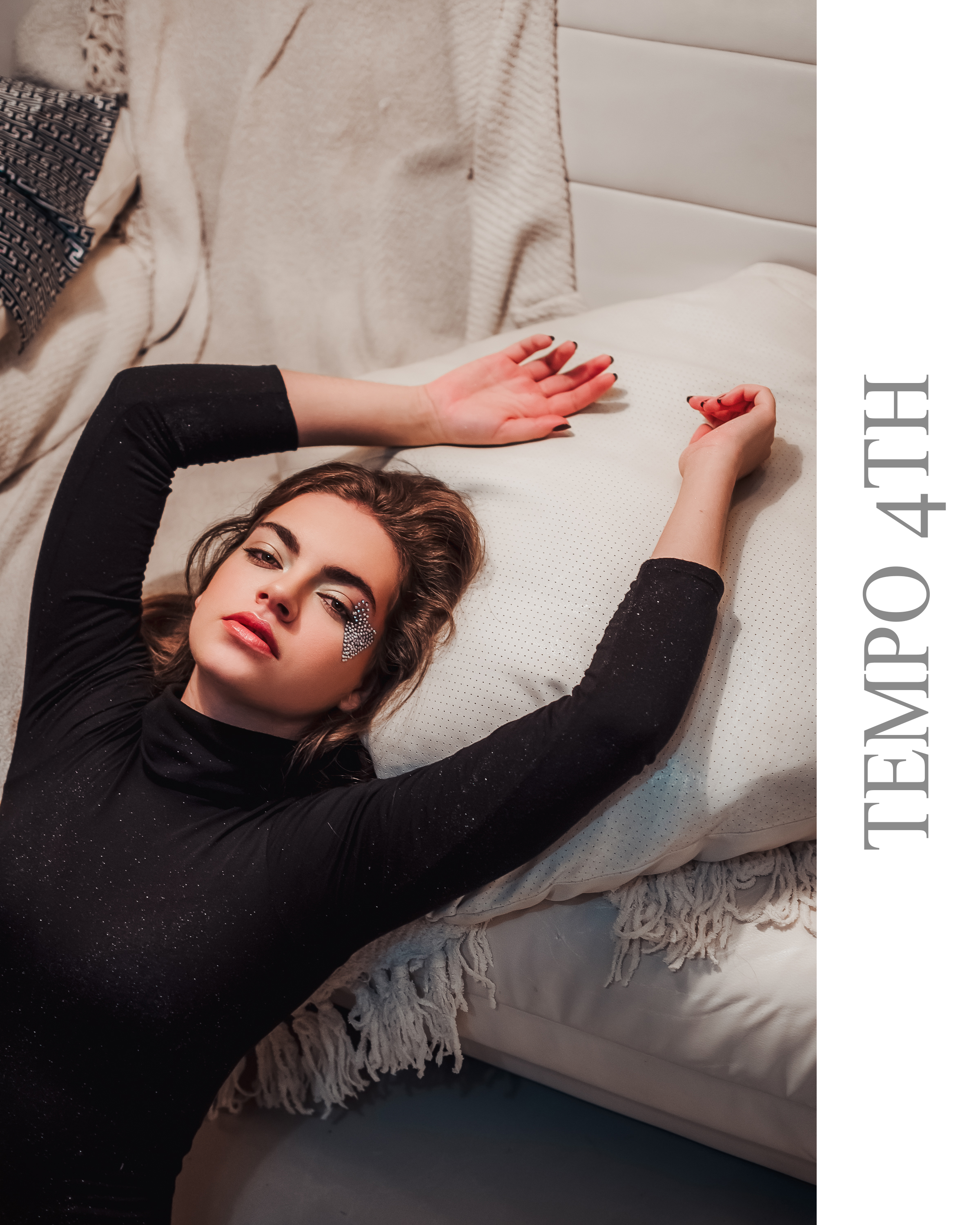 The work and story of these last shots are great, because the shot of the lamp was totally improvised and the creative director loved it, I even did some others but these were the winners, the ones that were also fully in the planning, I like to follow those steps but if we see something better we should go for it and give it a new meaning, as long as it benefits us a lot if we are working with professionals.

The place was very nice and elegant, the apartment, and the lamp is very nice, what was missing was the pose, in this last time the model was supposed to show an attitude of rest but at the same time challenging, rebellious, more of wanting peace and at the same time not, loose and free in her home and environment, comfort, but in my opinion as a photographer that winning shot was supposed to show a fascination for the light, I already had experience with this kind of captures with lamps and lights, where the model goes towards the light, it is part of her and her look is in search of it, but a look of curiosity, with the play of hands, it was spectacular.
El trabajo e historia de estas ultimas tomas están geniales, porque la toma de la lampara fue totalmente improvisada y le encanto a la directora creativa, inclusive hice algunas otras pero estas fueron las ganadoras, las que estaban también de lleno en la planificación, me gusta seguir esos pasos pero si vemos algo mejor debemos ir por ello y darle un nuevo sentido, siempre y cuando nos beneficie mucho si estamos trabajando con profesionales.

El lugar era muy bonito y elegante, el apartamento, y la lampara es muy bonita, lo que faltaba era la pose, en este ultimo tiempo se supone que la modelo debía demostrar una actitud de descanso pero a la vez retadora, rebelde, mas de querer paz y al vez no, suelta y libre en su hogar y entorno, comodidad, pero a mi parecer como fotógrafo esa toma ganadora debía demostrar fascinación por la luz, yo ya tenia experiencia con este tipo de capturas con lamparas y luces, en donde la modelo va hacia la luz, es parte de ella y su mirada va en busca de ello, pero una mirada de curiosidad, con el juego de manos, quedo espectacular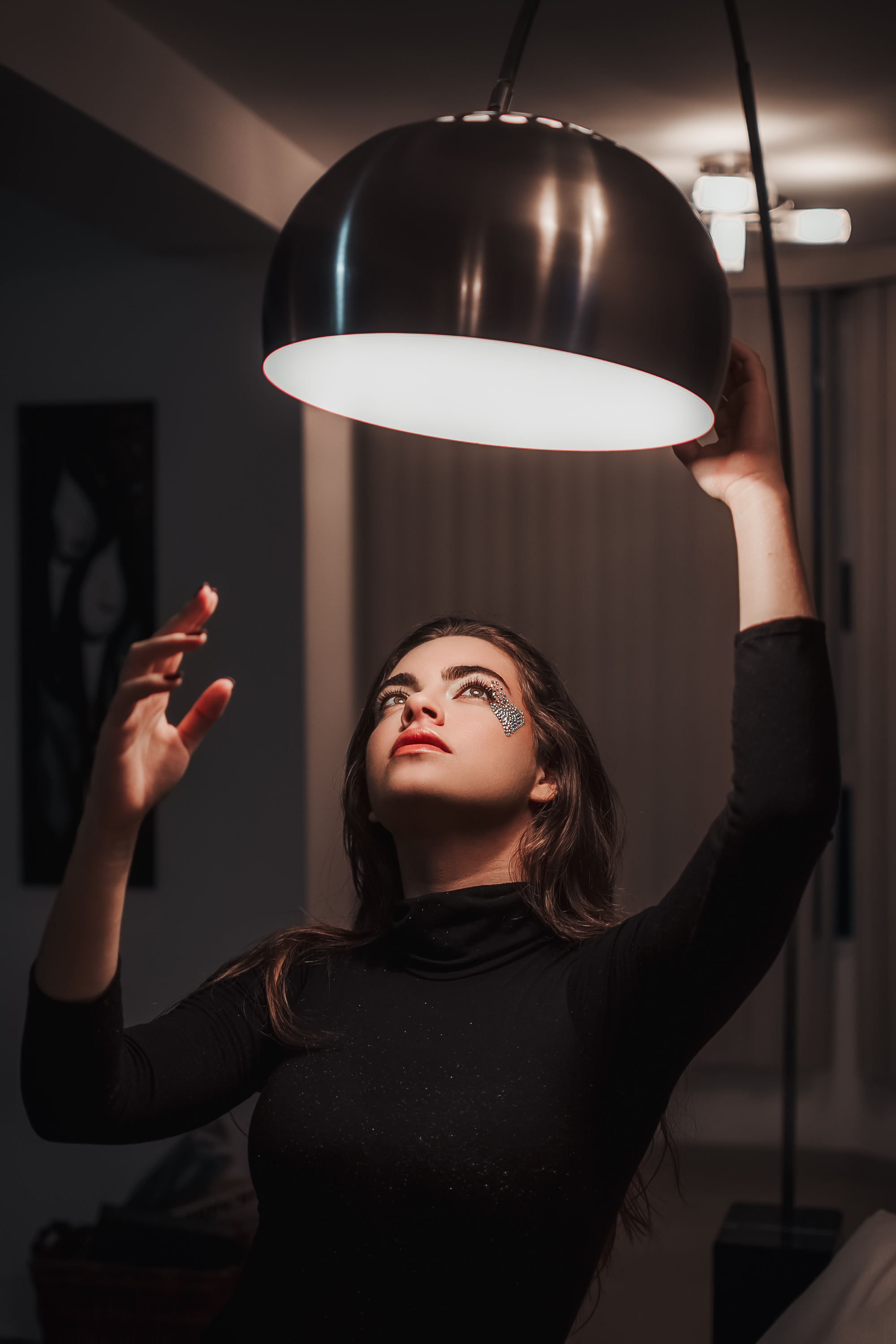 Fue una increíble y nueva experiencia trabajar con personas tan profesionales en su campo, poco a poco voy mejorando mi técnica y visión, espero llegar muy lejos en el campo profesional de esto que tanto me gusta, espero les haya gustado, nos vemos pronto!!!!
It was an incredible and new experience to work with people so professional in their field, little by little I am improving my technique and vision, I hope to go far in the professional field of this that I like so much, I hope you liked it, see you soon !!!!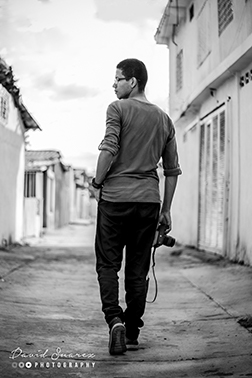 Don't forget to leave me a comment or follow me if you liked my content, greetings and thank you very much for the love of the arts! ♡♥