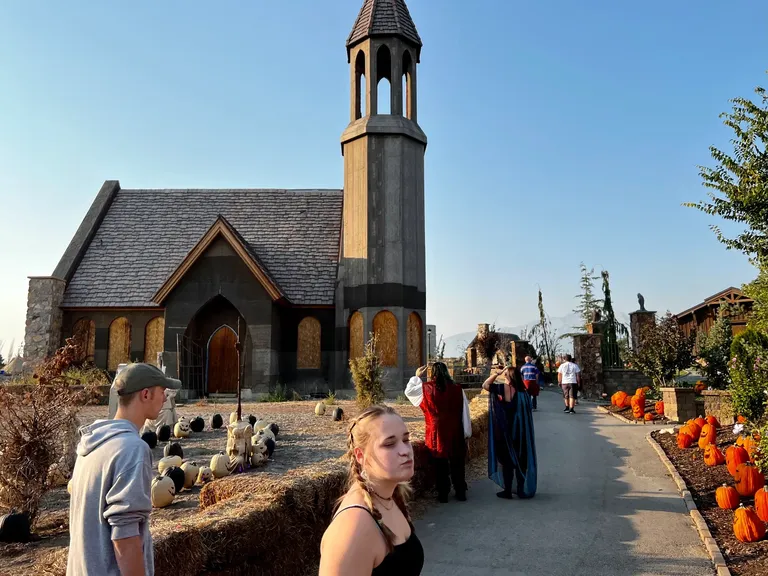 Near the Evermore church and cemetery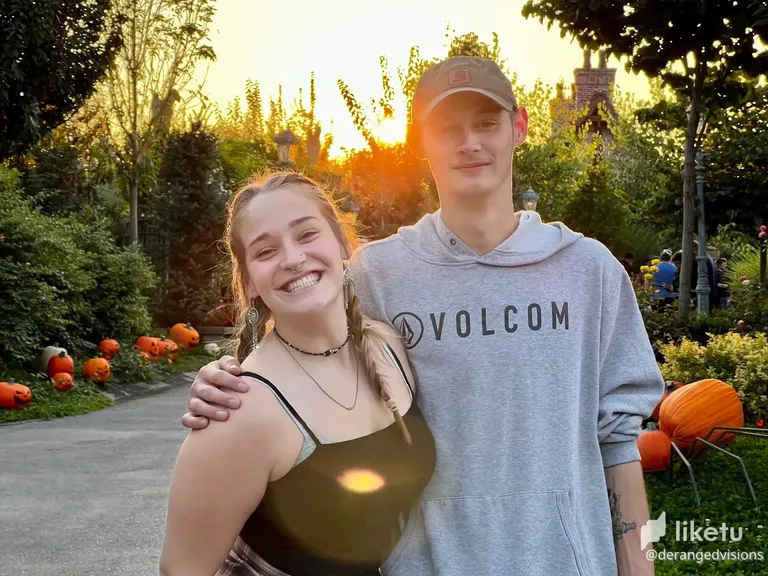 Our kids are getting too big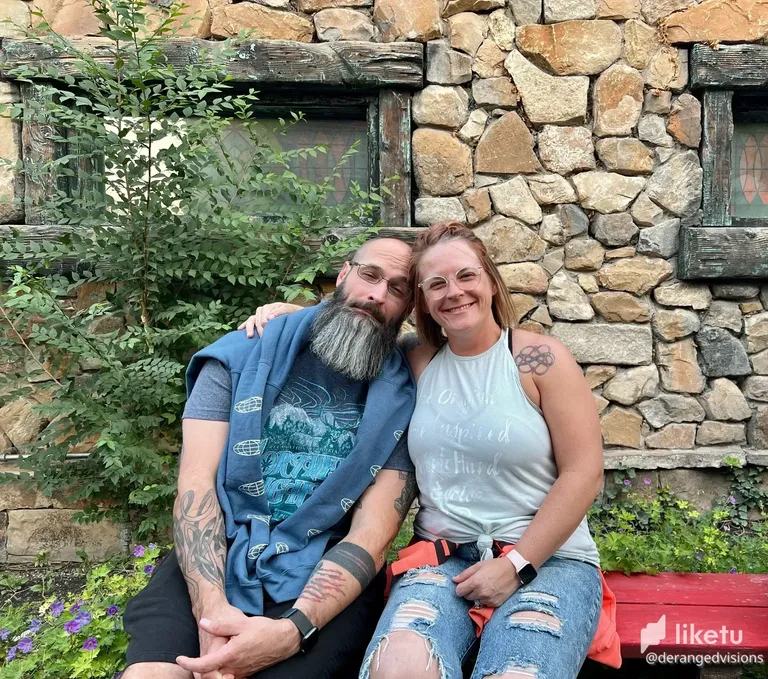 Just hangin with my bestie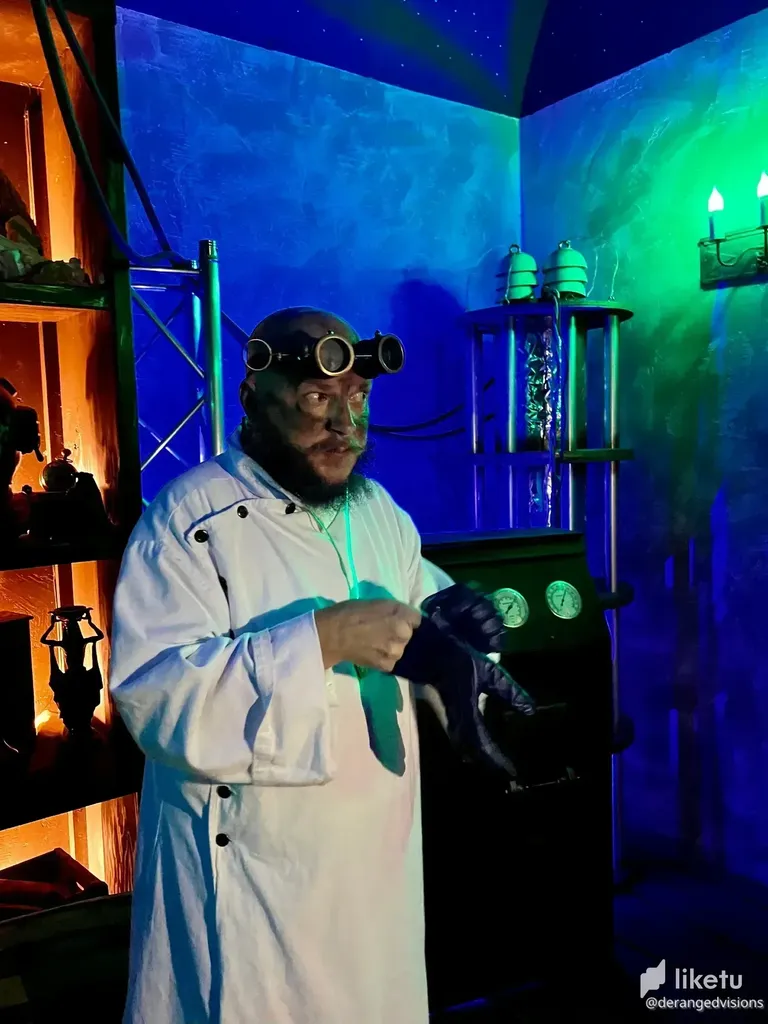 The mad scientist and mayor of Evermore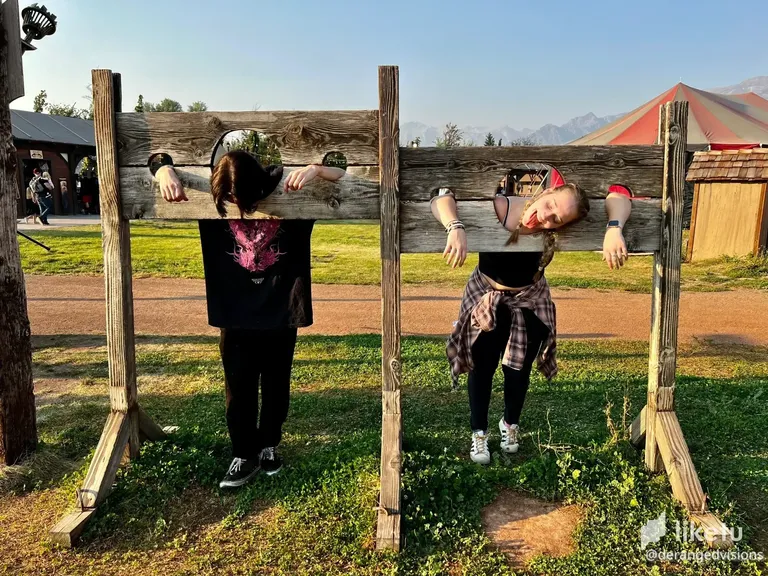 Our daughter and her boyfriend in the stocks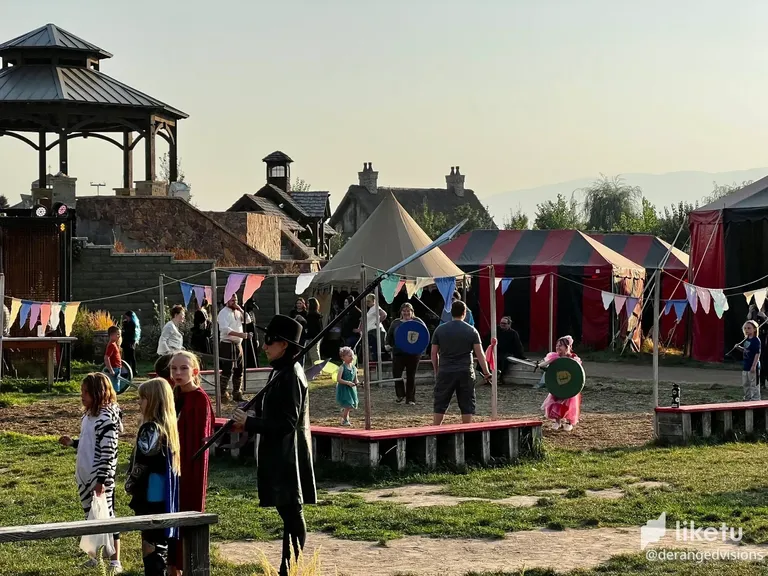 This is where the kids harness their sword skills for battle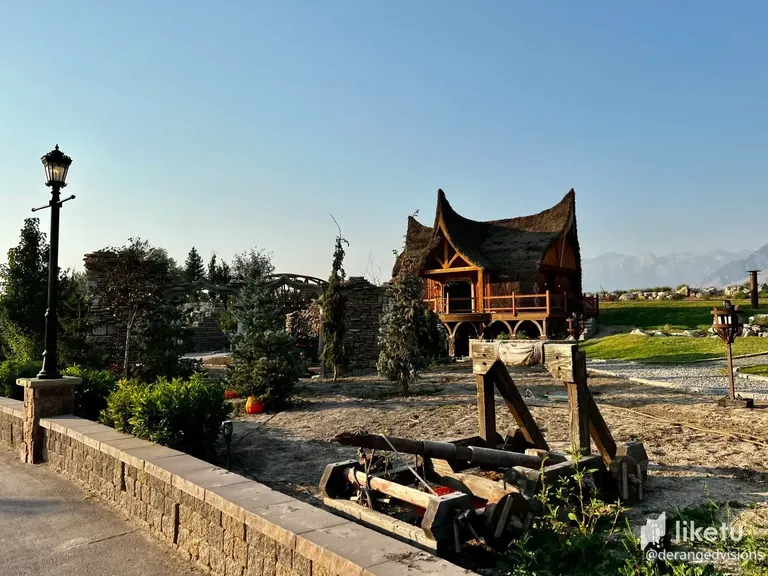 Such a cool village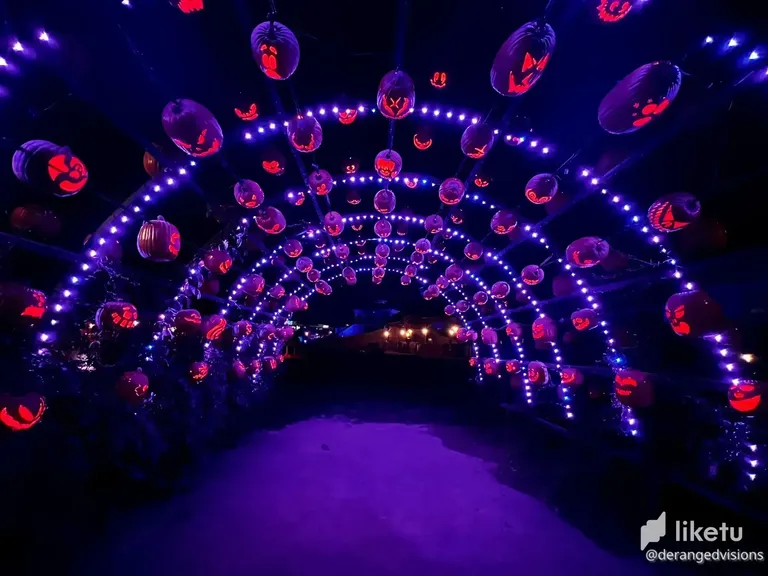 Tunnel of lanterns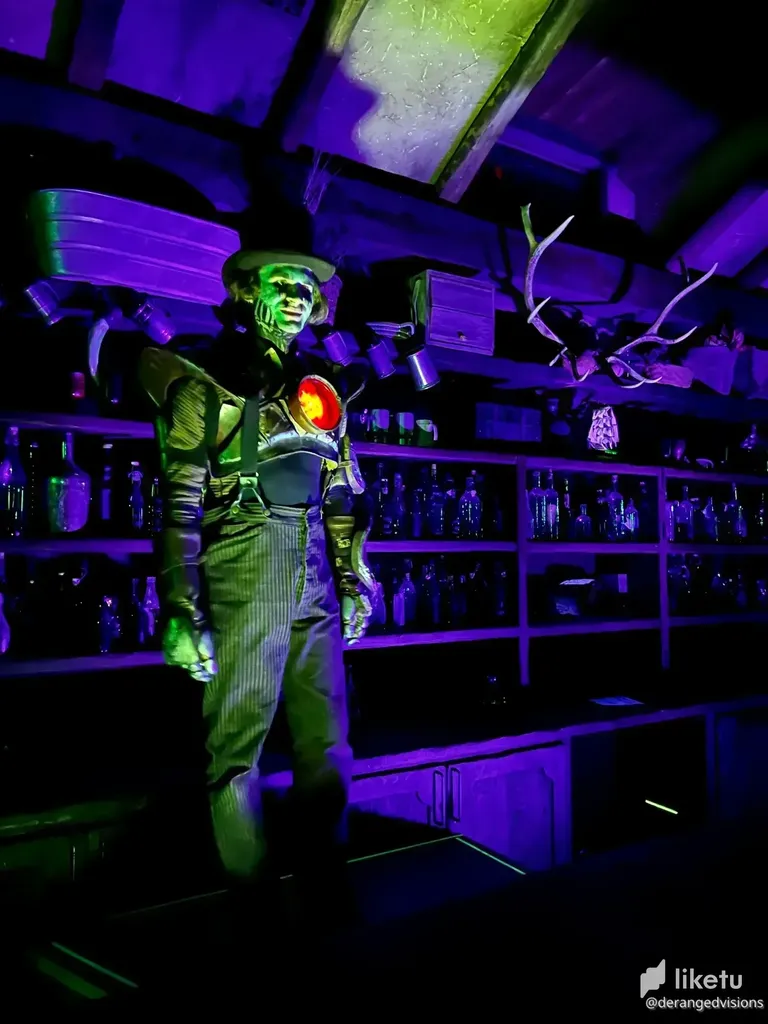 Fritz the mayor's son. For one of the quests, we had to try and convince the mayor to let Fritz have a pet cat, but we found out that Fritz always squishes them with his strong robot hands.
Last night, we went to Evermore and had an amazing time. It was the first time in a few years that our son was able to come with us. Lore, which is their Halloween theme, just started and it is our favorite time of year to visit Evermore.
With Lore, the setting in Evermore is a lot more spooky and they have a pretty cool haunted village that you can walk through. It wasn't that crowded when we went, which was pretty cool, but there didn't seem to be as many workers in the park either. Hopefully this place hasn't been losing too much money with Covid and the rising inflation because it is super fun to bring the family here for a fun night of adventures.
Speaking of adventures, we spent the first couple hours walking around trying to get the new layout and figure out where the different factions are located. We wanted to do the quests for the Coven guild, which is the witches, but we got side tracked by some of the shops and getting food. So by the time that we were done eating and looking at all the different shops, our scheduled time for the haunt was up. It is cool that you have to sign up for times for the haunt because the past couple years we spent so much time waiting in line for the haunt, so that actually saved us quite a bit of time.
I think we are going to try and go at least one more time during the Halloween season. We are going to go during their Christmas event that is called Aurora and it sounds really cool. They have ice skating, lights all over and a whole new quest line for that season. We have never been to Aurora before because it is always so cold, but this year we are going to have to brave the cold and go.
While we were there last night, we did about 5 quests and got a pocket full of gold that we have to trade for different trinkets and stuff. I need to get a little pouch to hold all of the gold so we can keep it all in one place for when we return so that we aren't starting over each time. Hopefully next time we don't get too side tracked with little quests so we can actually join one of the guilds.
---
For the best experience view this post on Liketu