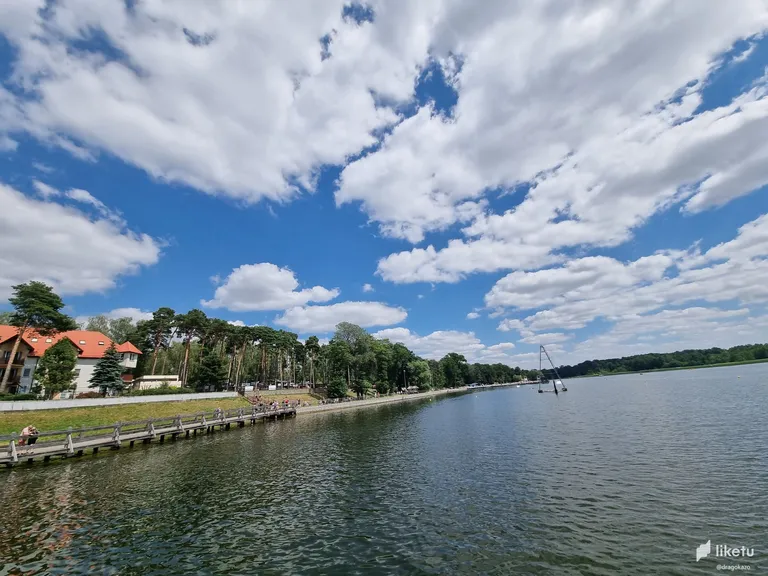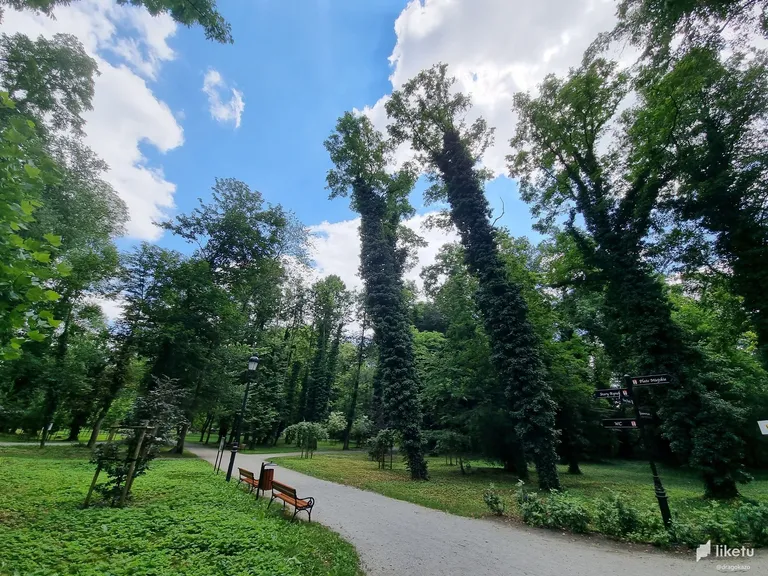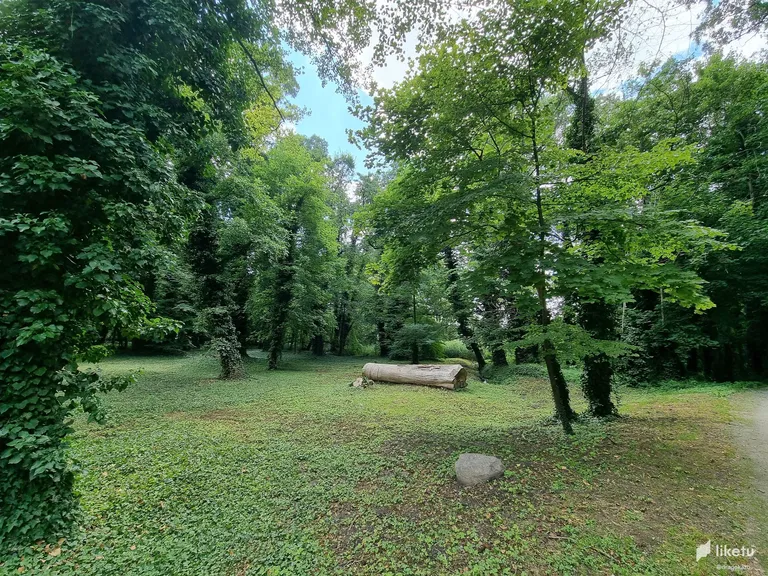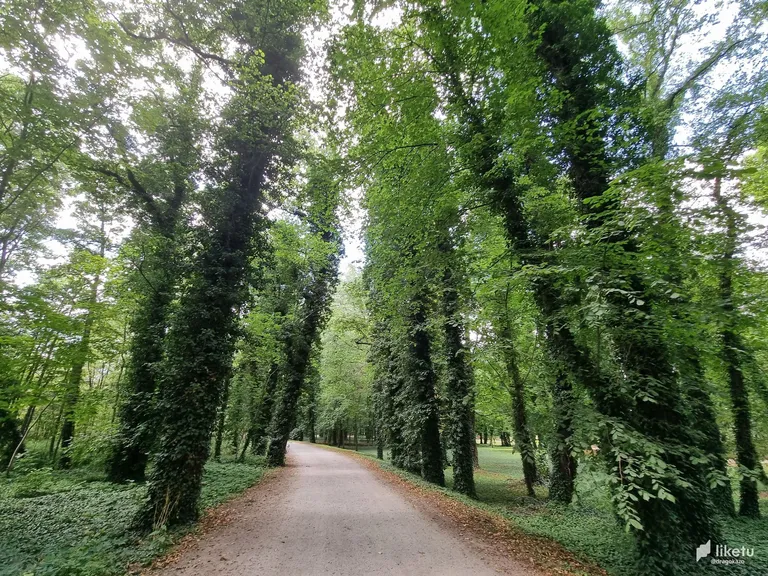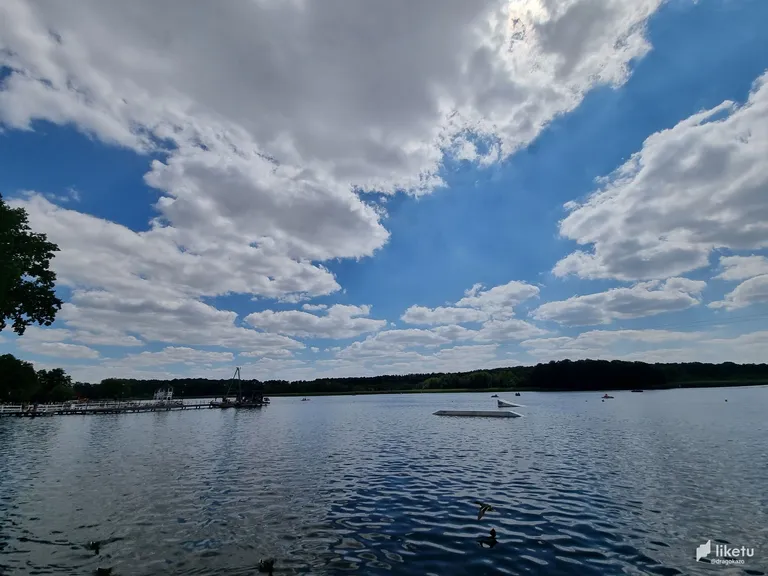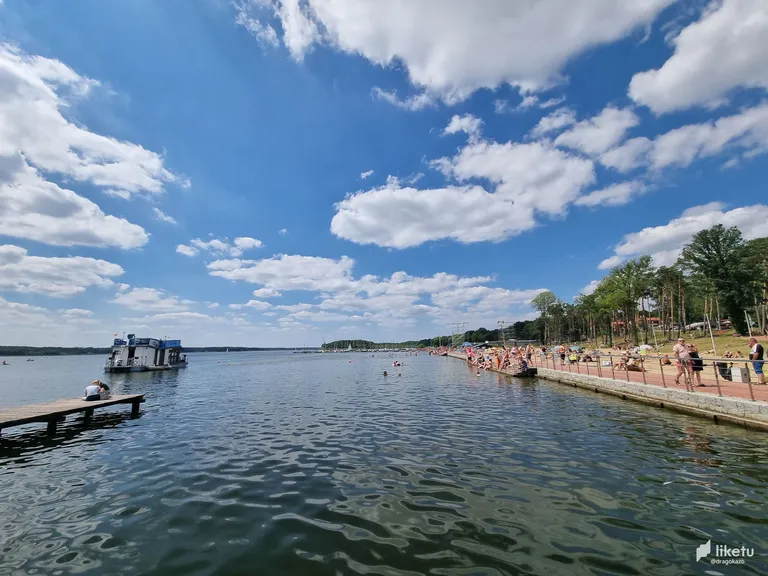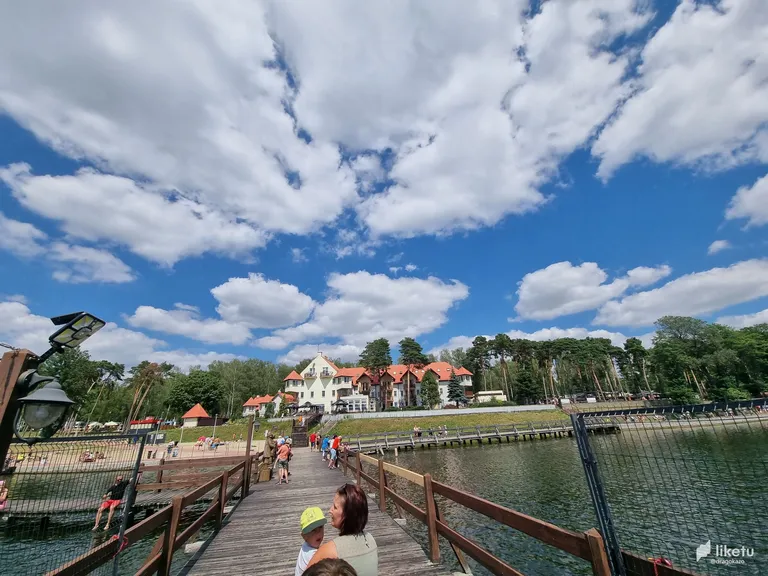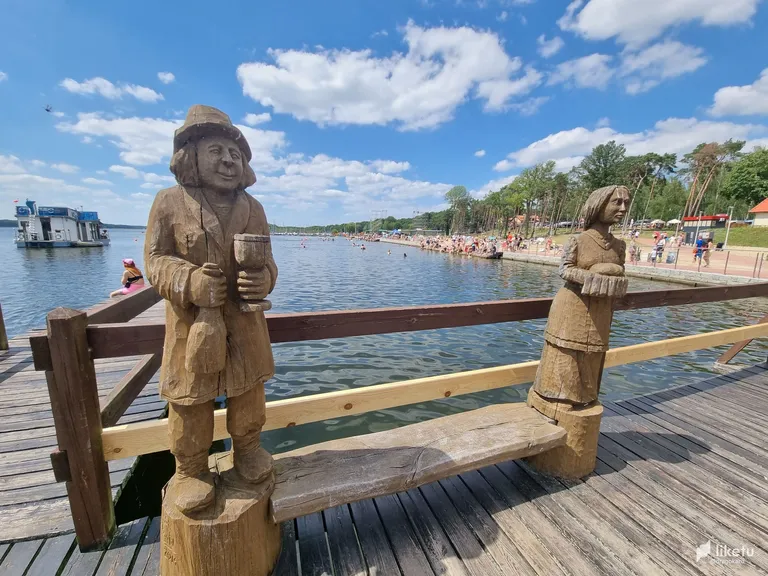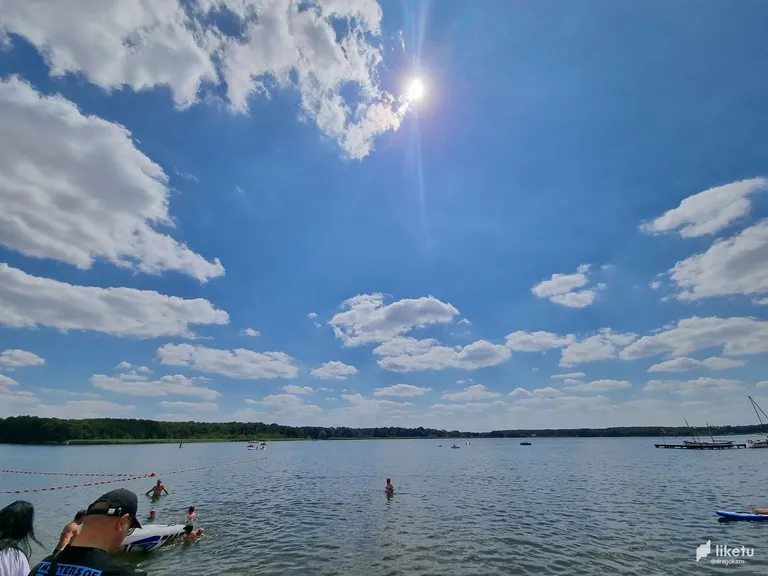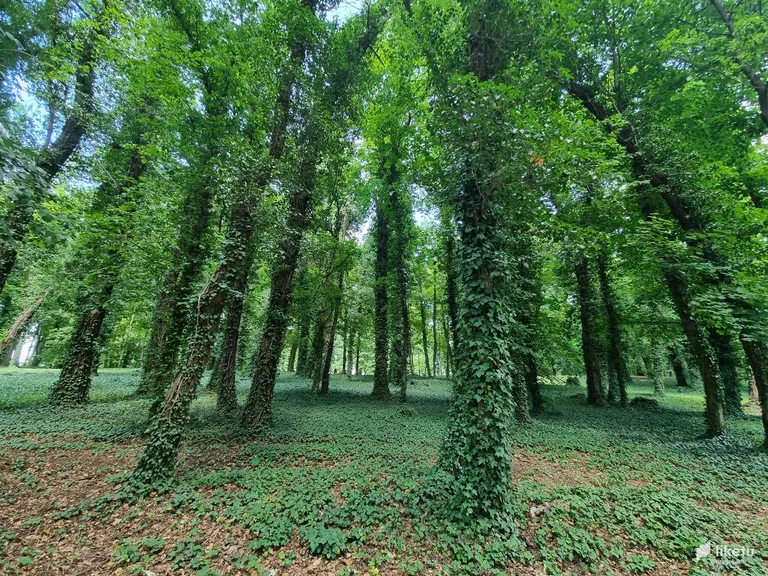 The Sławskie Lake is the largest lake in the Lubuskie Province and belongs to the Sławskie Lake District. The lake is so large that there are several towns along its shore.
The Sławskie lake has both public and private beaches, which constitute a large part of it. In the town of Sława itself, the town beach is connected to the town promenade with numerous stalls selling souvenirs and food.
You can walk to the beach through a beautiful old park, which on hot days brings the desired shade and a bit of coolness. If you do not like crowded places, and a concrete beach is not your atmosphere, then after a short walk around Sława, it is worth moving on and going to Lubiatów, where there are many forest centers that remember the times of the Polish People's Republic, where there is no luxury, but there is peace , silence and beautiful forests.
For us, this area is much more interesting, the beach is sandy here, the trees give shade as they lean towards the lake. So everyone will find something for themselves on the Sławskie Lake. Those who like canoeing, bicycles or boats will surely appreciate this place, if we like extreme sports on the water in Sława there are ramps on the lake so daredevils can kick there at will.
So we recommend you travel to this beautiful lake and see its different faces.
POLISH :
Jezioro Sławskie jest największym jeziorem w województwie lubuskim i należy do pojezierze sławskiego. Jezioro jest na tyle duże , że wzdłuż jego brzegu mieści się kilka miejscowości.
Jezioro Sławskie ma zarówno plaże publiczne jak i prywatne, które stanowią jego sporą część. W samej miejscowości Sława plaża miejska jest połączona z miejskim deptakiem na którym wystawione są liczne stragany z pamiątkami i jedzeniem.
Do plaży można przejść przez piękny stary park, który w upalne dni przynosi upragniony cień i odrobinę chłodu. Jeśli nie lubicie tłocznych miejsc, a plaża która jest wybetonowana to nie wasze klimaty, to po krótkim spacerze po Sławie warto ruszyć dalej i wybrać się do Lubiatowa, gdzie jest dużo leśnych ośrodków, pamiętających czasy PRL, w których nie ma luksusu, ale jest spokój, cisza i piękne lasy.
Dla nas te okolice są znacznie ciekawsze, plażę są tu piaszczyste, drzewa dają cień nachylając się w kierunku jeziora. Tak więc na jeziorem Sławskim każdy znajdzie coś dla siebie. Ci co lubią pływać kajakami, rowerami czy łodziami na pewno docenią to miejsce, jeśli lubimy sporty ekstremalne na wodzie w Sławie są rampy na jeziorze więc śmiałkowie mogą fikać tam do woli.
Tak więc polecamy podróż nad to piękne jezioro i zobaczenie jego różnych odsłon.
---
For the best experience view this post on Liketu