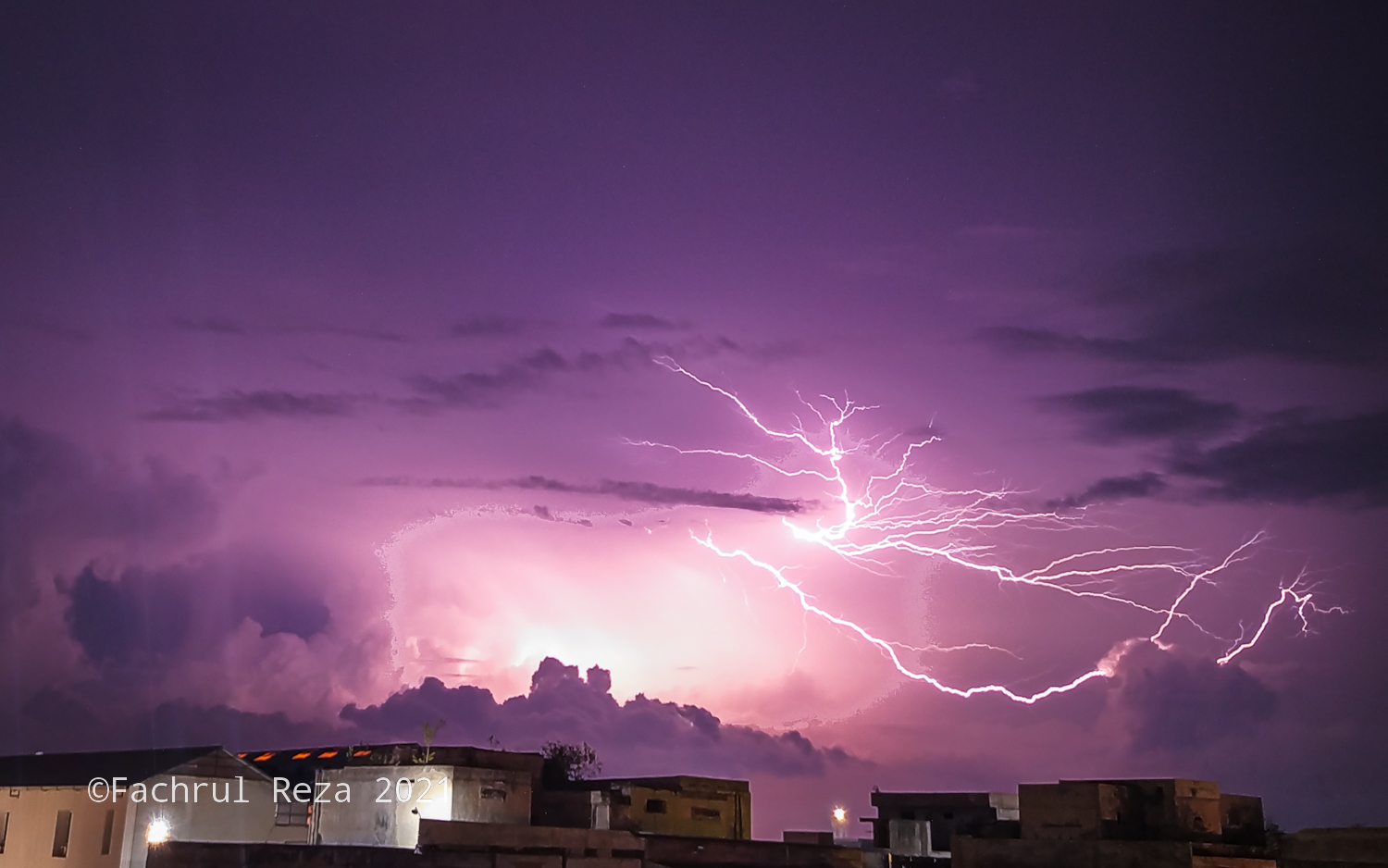 Hi everyone, I just came back from my long hibernation, after coming back with some black and white visuals, this time I'm sharing a colorful visual that I took with a Smartphone, maybe you doubt this is true or not this visual was made with a Smartphone, but it's its true my friend.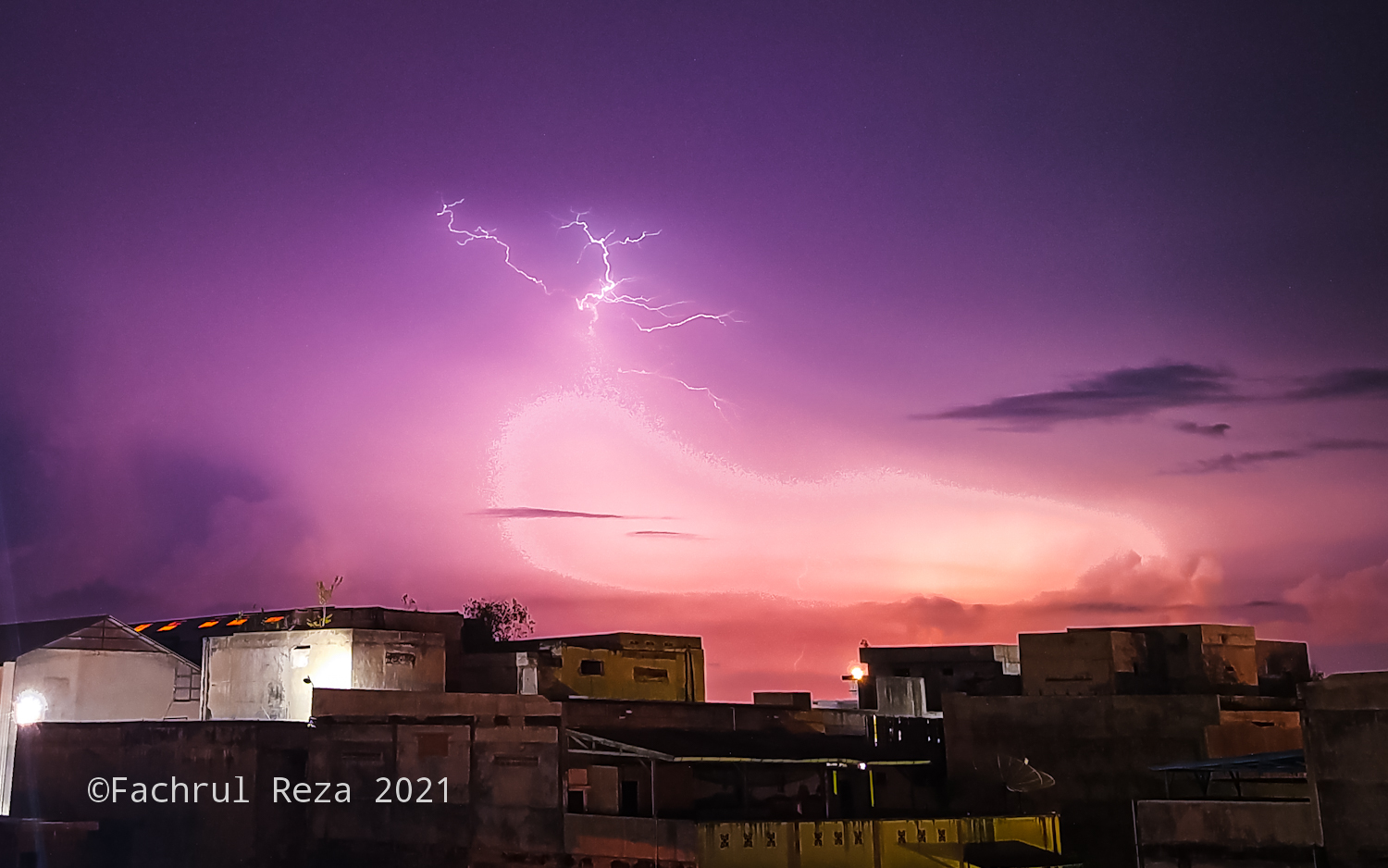 This is a visual that I made when lightning was striking in the sky of the city where I live, coincidentally the camera that I usually use didn't run out of battery, so I only had a Smartphone, and I made the best use of it.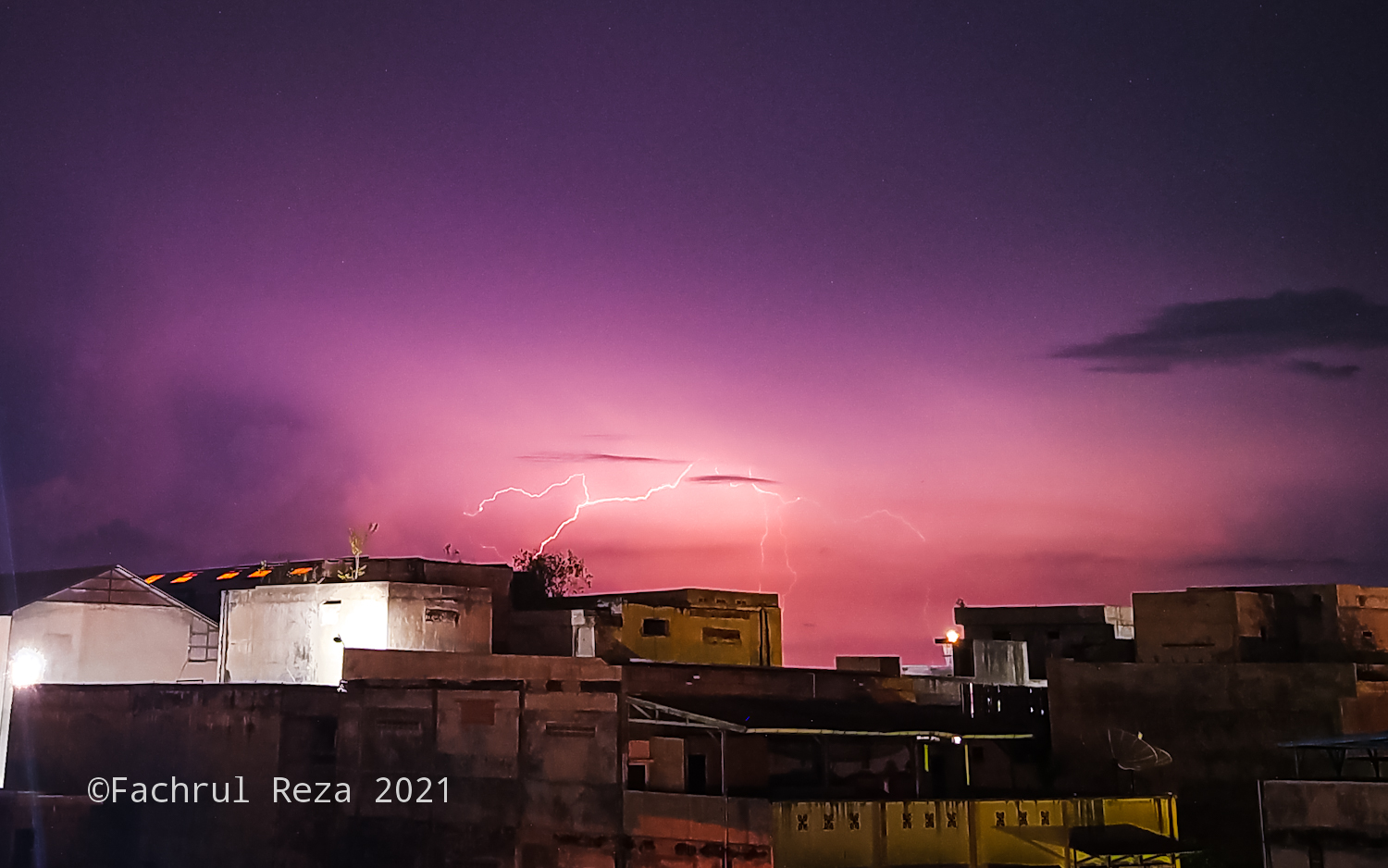 This is the shot of a Smartphone that I use for my daily life, it's actually difficult to get a visual of lightning striking using a Smartphone, but I managed to get it. This is beautiful my friend.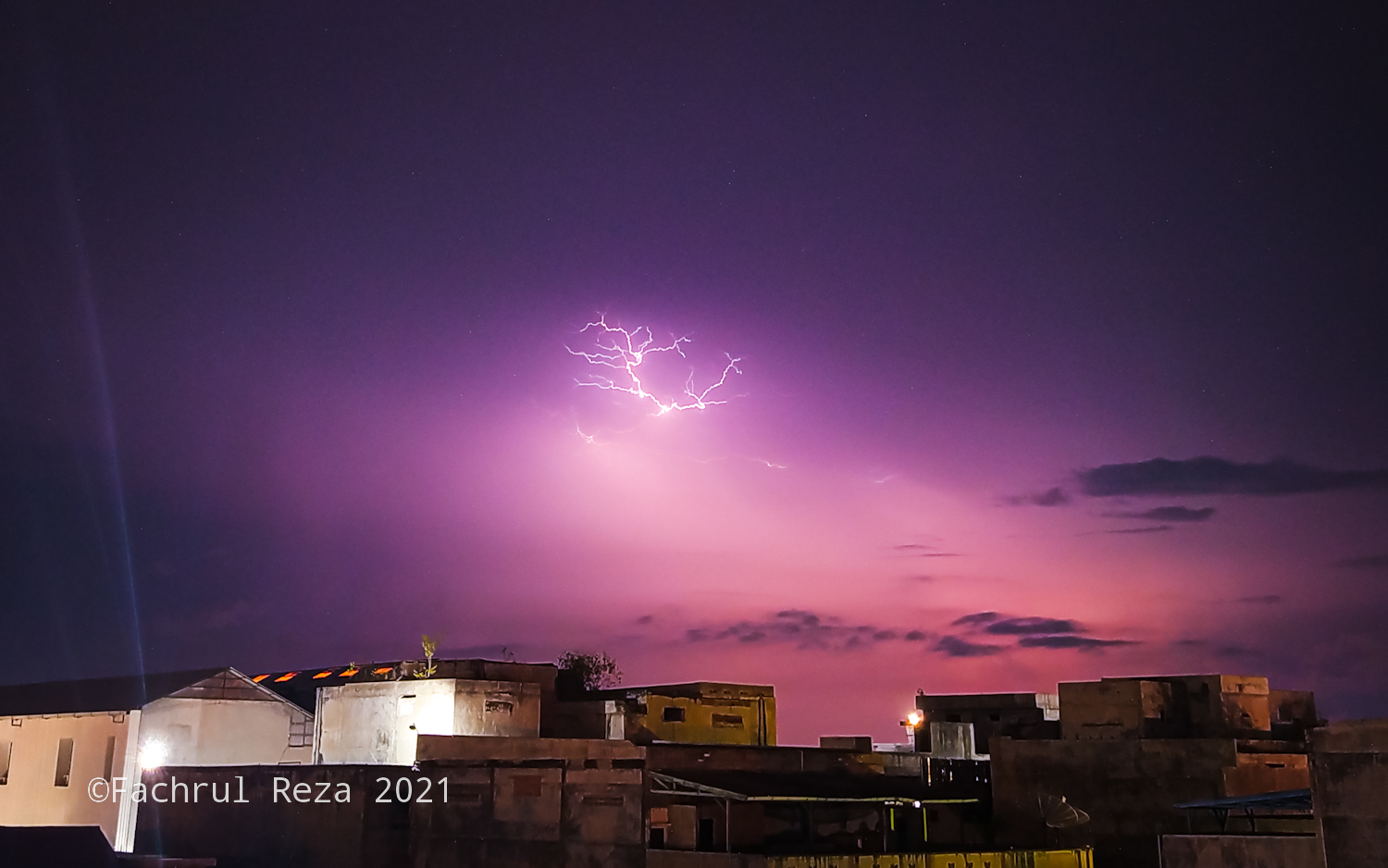 I have edited this image to improve the colors while maintaining the authenticity of the visuals. So I hope you like the visuals I share and it makes me even more excited to share posts with you.
I hope you are happy with my work this time, and I will be happy if you like this latest job.
Have fun !!!
Thanks For Visiting My Blog
Best Regards
@fachrulreza