Hello everyone, this is my first post here in Photography Lovers community.
Today I'm posting few shots from my last photo walk, testing my new tele-photo lens, here in the country near my Home.
Photography is a fantastic way of expression for me. I do not have any particular artistic expression skills unfortunately, but taking pictures in some way permits me to express my visions.
I particularly enjoy taking pictures of few very specific kinds: landscapes, insects and flowers (Macro and not), night sky (and particularly the Milky Way), birds and animals. I'm going to organize some photo hunting field trip into the near future (next autumn).
Today I'm sharing few bugs and flowers pictures, I really hope you enjoy watching them just like I enjoy taking them.
Dragonfly
Let's start with 2 dragonflies, I really love these bugs, they are savage insects both in their larval form and in their adult one too. They are formidable predators while in adult form, can fly at over 50 Km/h and can hunt and devour their prey in flight. They can remain in nynphal form for as long as 3 years while mutating up to 10 times. In larval form lives in water and can hunt any kind of insect and little fishes too. Arent they amazing?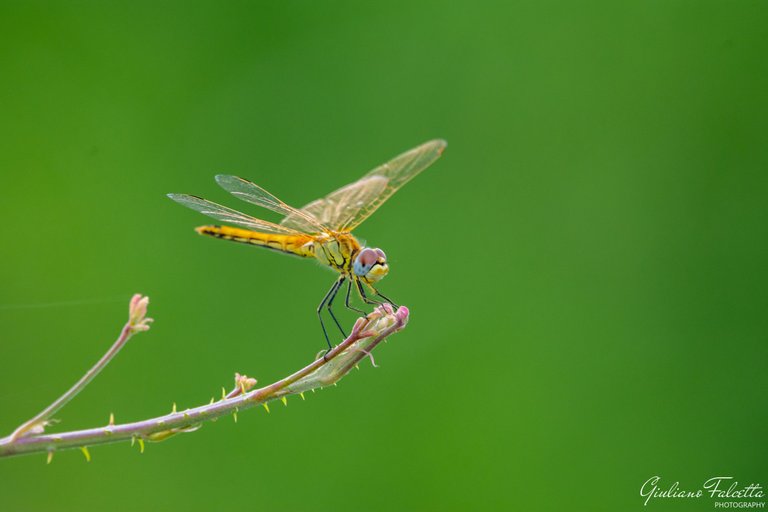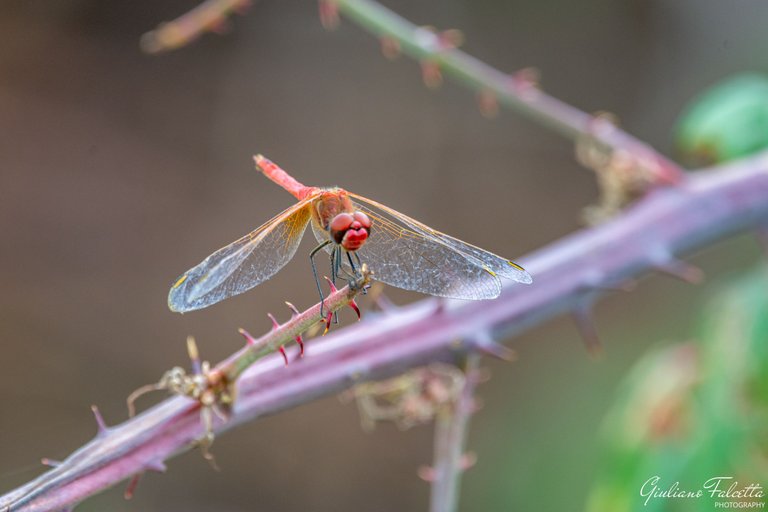 Butterfly
Now its time of 2 butterfly shots, these represents the same sample (which should be a female, which you can assume by the 2 black dots on the superior side of her wings). I particularly love these shots even if not in perfect tack-sharp focus because they capture the "Cabbage Butterly" while in flight.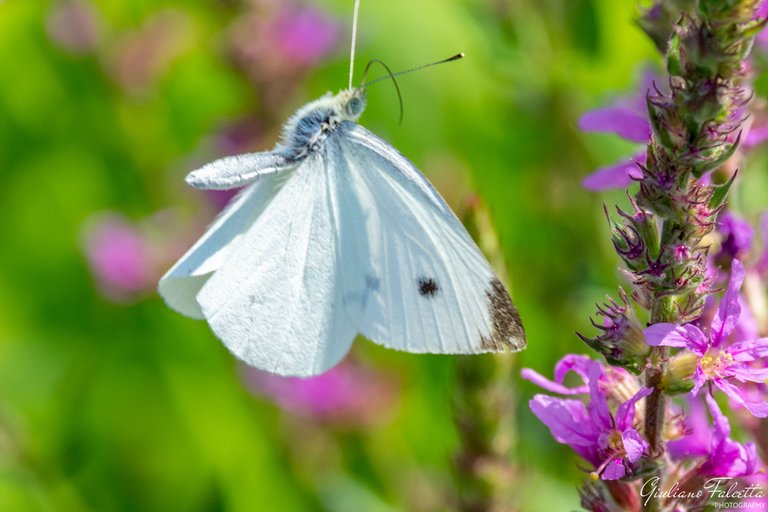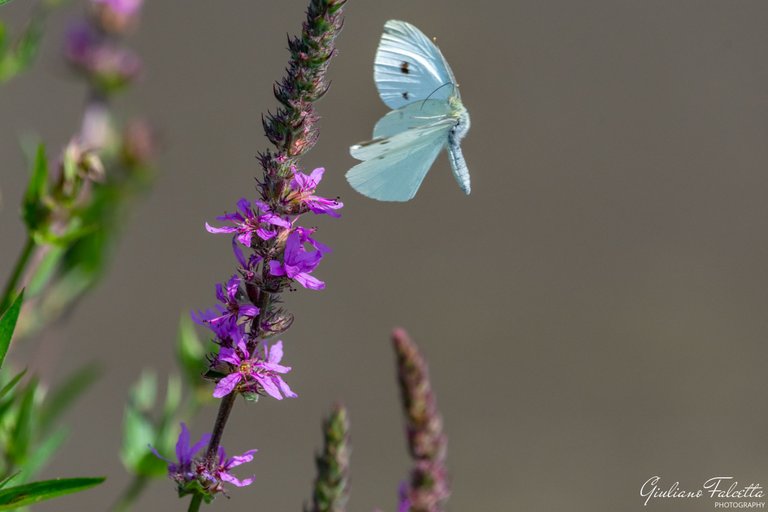 Locust
I dont know much about locusts onestly, apart from the fact they can destroy entire crops if in really high numbers. I love this shot because of the colours, the details and the "dynamic tension" that the sample transmits as it seems (and infact it was) to be ready to jump from one moment to the next, so I think it's nice to share it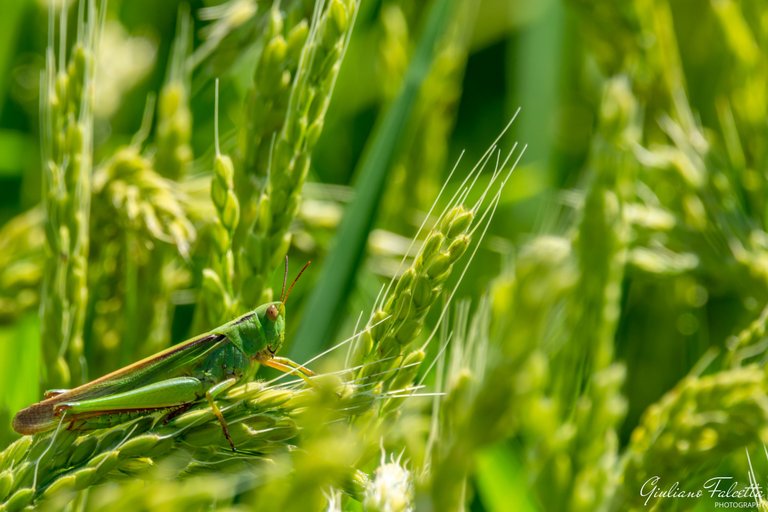 Wasp and flower
We are going to finish this series with a shot interesting because again the insect is catched in-flight and because I particularly love this kind of wild flower, which I unfortunately ignore the name.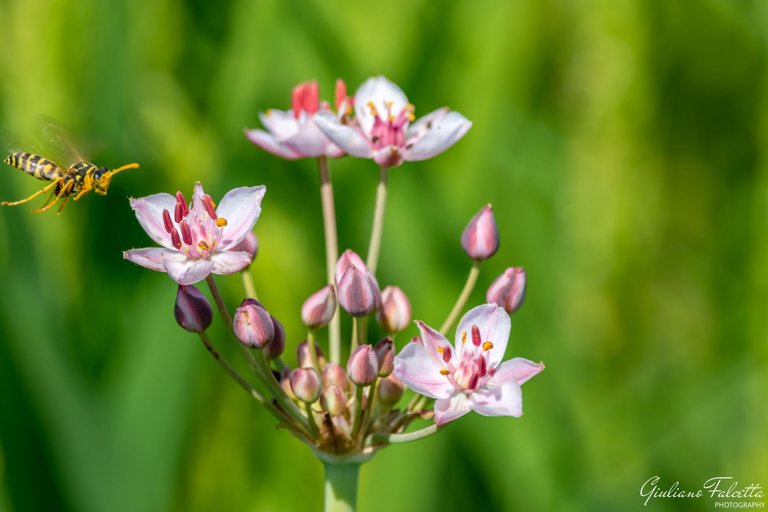 So, we arrived to the end of this first episode. I really hope you will like this as I have several shots I'd like to share with you.
Stay safe and have a great day.
Giulius