Hello friends happy start of the weekend, I hope you are and continue having a great Friday today, friends, today I am extremely excited and very happy for the session that I want to show you today, surely you saw it in the cover photo, she is Grecia, a follower that I have for quite some time and we had coincided a couple of times by social networks because she is a fan of the work and to be honest I was very eager to work with her and to be my model, a follower that I have had for quite some time and we had met a couple of times through social networks because she is an admirer of my work and to be honest I really wanted to work with her and have her be my model, but as I have never been that kind of photographer who knows how to approach models to invite them to take pictures, it is always hard for me to write and propose that to them, don't ask me the reason but that's the way it is friends hahaha, but well, with Grecia I had the initiative and willingness because I know that it would be a guaranteed because as I mentioned she is a great admirer of my work and had always let me know, then well I proposed to do a photo shoot and I would put the costumes and makeup, she just had to have the willingness to do it and she accepted, She is out of town and well we coordinated the pattern and the day came, she is super cool in person and a pretty beautiful girl without anything left inside, not only her condition of alopecia but for her beauty is a center of attention, I show you part of this first result which we are delighted friends.
Hola amigos feliz inicio del fin de semana, espero estén y sigan teniendo un grandioso Viernes el dia de hoy, amigos, hoy me encuentro sumamente emocionado y muy contento por la sesion que quiero mostrarles el dia de hoy, seguramente ya lo vieron en la foto de portada, ella es Grecia, una seguidora que tengo desde hace bastante tiempo y habíamos coincidido un par de veces por redes sociales porque es admiradora del trabajo y para ser honesto yo tenía muchas ganas de trabajar con ella y que fuese mi modelo, pero como siempre nunca he sido ese tipo de fotógrafo que sabe abordar a los modelos para invitarlos a hacer fotos, siempre me cuesta mucho escribirles y proponerles eso, no me pregunten la razón pero asi es amigos jajaja, pero bueno, con Grecia tuve la iniciativa y disposición porque se que seria un di garantizado porque como les mencione ella es una gran admiradora de mi trabajo y siempre me lo había hecho saber, entonces bueno le propuse hacer una sesión fotográfica y yo le pondria el vestuario y tambien el maquillaje, ella solo tenia que tener la disposición para ello y acepto, ella está fuera de la ciudad y bueno coordinamos la pauta y llego el dia, es super genial en persona y una chica bastante hermosa sin que me quede nada por dentro, no solo su condición de alopecia si no por su belleza es un centro de atención, les muestro parte de este primer resultado el cual estamos encantados amigos.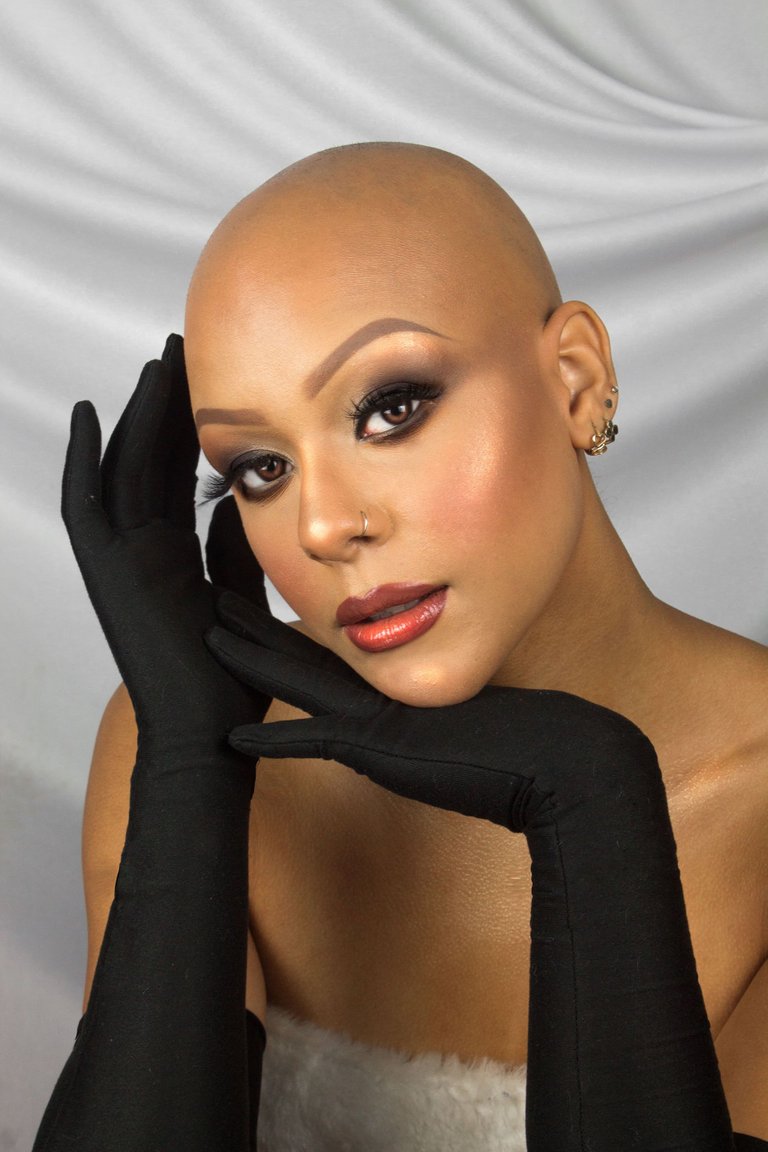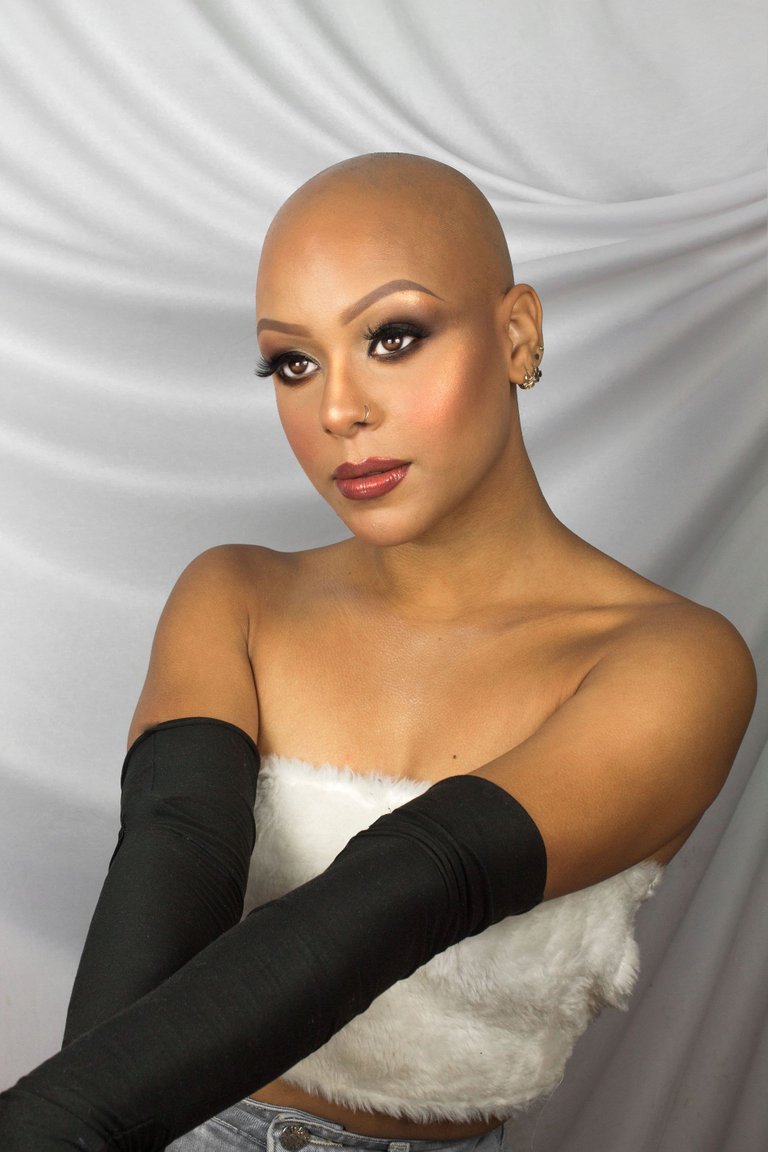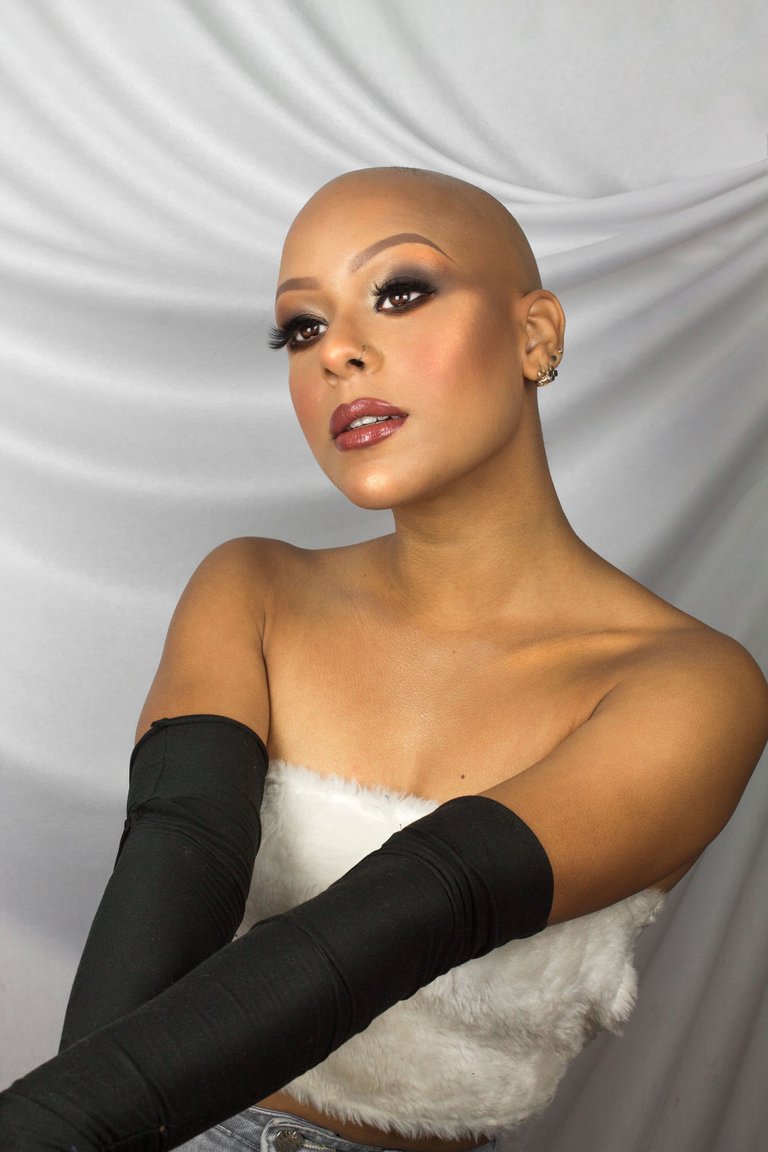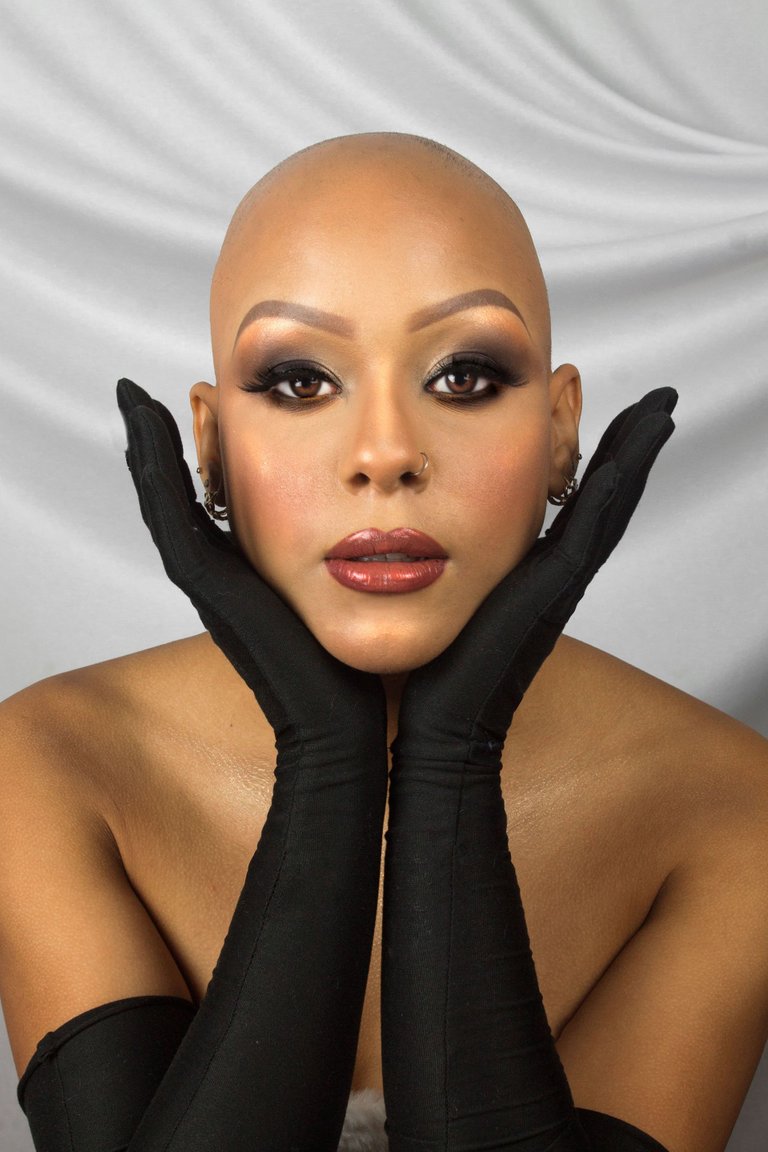 When she arrived at the studio, there were many people nearby and obviously she is a center of attention, besides it is worth noting that there was no light and people were almost all outside, you can imagine, but fortunately she is a very confident girl and has managed to love herself, in all the time we were sharing she told me her story and everything she has gone through to become who she is with herself and the truth is that it has not been easy for her, But today she can say that she is well and happy, moved with many things I feel fortunate to take pictures of her because it is also her first professional session, she told me that other photographers had proposed to take pictures but she did not feel comfortable or confident about the work and that she has told me that yes, it is very gratifying indeed.
Cuando ella llegó al estudio, cercano habían muchas personas y obvio es un centro de atención, además que cabe destacar que no había luz y las personas estaba casi todos afuera, se podrán imaginar, pero afortunadamente ella es una chica muy segura de sí misma y a logrado amarse, en todo el rato que estuvimos compartiendo me contó su historia y todo lo que ha atravesado para llegar a ser quien es consigo misma y la verdad no le a tocado fácil, pero hoy en dia puede decir que está bien y es feliz, conmovido con muchas cosas me siento afortunado de hacerle fotos porque tambien es su primera sesión profesional, me comentó que otros fotógrafos le habían propuesto hacer fotos pero ella no se sentía cómoda ni segura del trabajo y que me haya dicho a mi que si, es sumamente gratificante de verdad.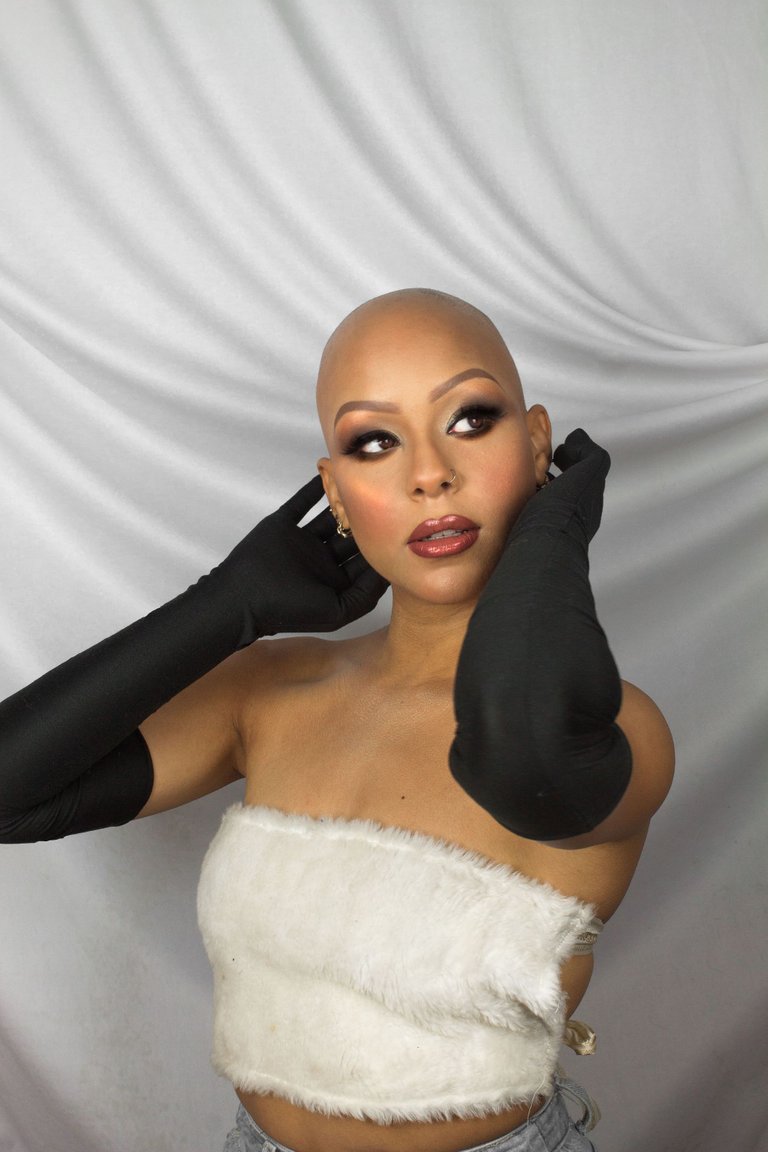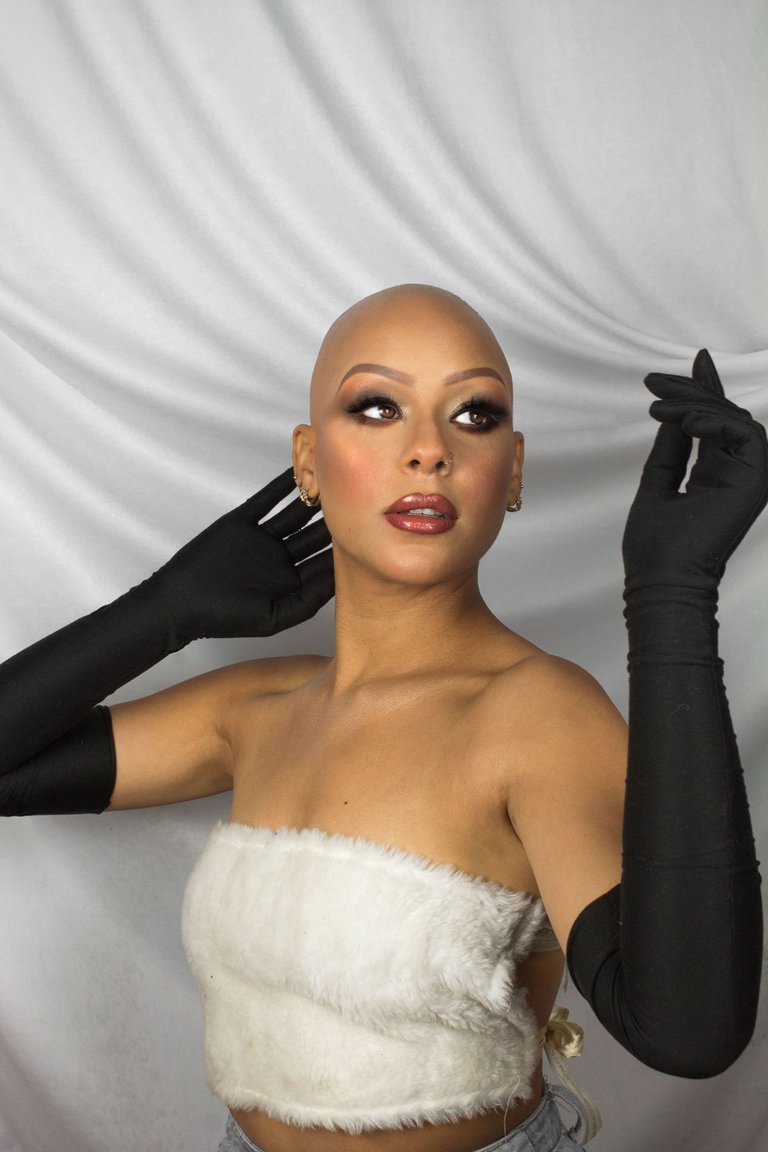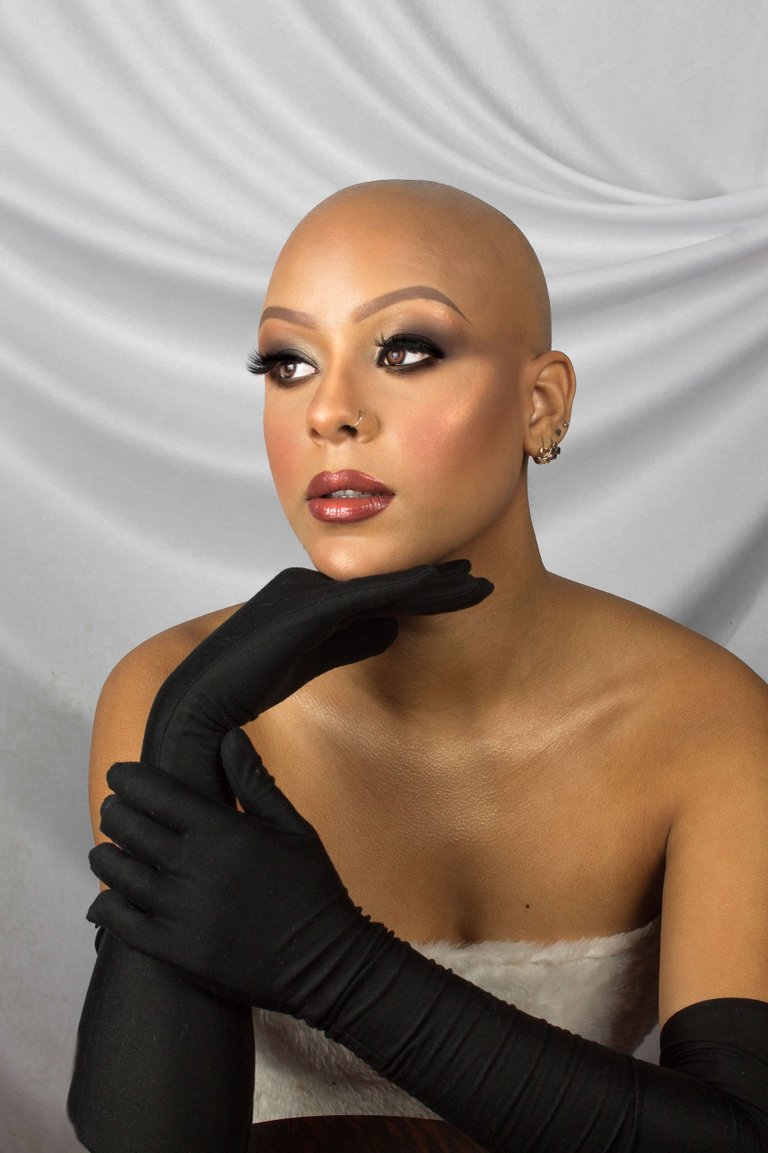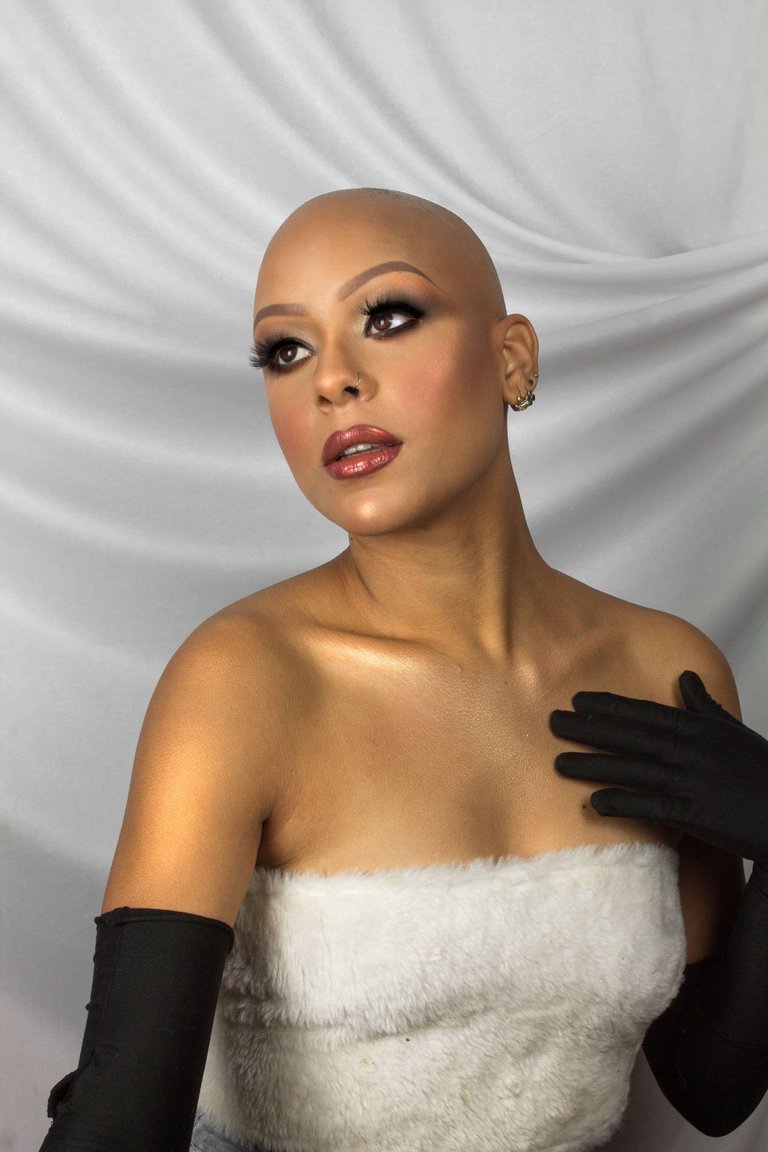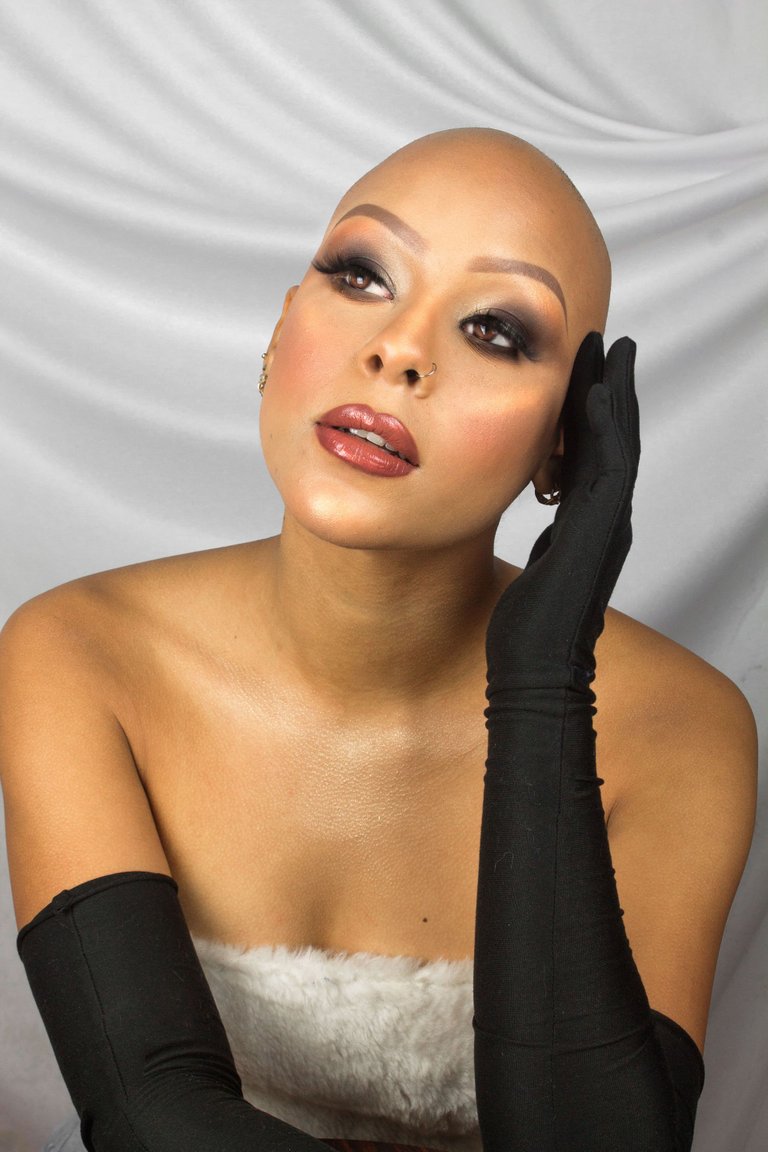 And well friends, for these photos I collaborated with my friend Daniela the makeup artist to make this woman much more beautiful and empowered than she is and the gloves were collaborated by Luy a very talented designer from my city because I wanted something like this for the photos, fortunately everything went as planned and the result was amazing friends, I will share with you as always some behind the scenes of this session, I hope you love it as much as we do and if so I would be very grateful and happy to read any opinion of what you think or what you think in the comments, I send you all the good vibes in the world and thanks for reading if you did hahaha, see you next time friends, happy weekend.
Y bueno amigos, para estas fotos me colaboro mi amiga Daniela la maquilladora para dejar a esta mujer mucho más hermosa y empoderada de lo que es y los guantes me los colaboró Luy un diseñador muy talentoso de mi ciudad porque yo quería algo asi para las fotos, afortunadamente todo salió como lo planeado y el resultado fue asombroso amigos, les compartire como siempre unos detras de camara de esta sesión, todo su proceso y por supuesto que tambien unos antes y despues de lo que fue el revelado de edición de las fotografías, esperando por supuesto que les encante tanto como a nosotros y si es asi estaria muy agradecido y contento de leer alguna opinion de lo que creen o que les parece en los comentarios, les envío toda la buena vibra d mundo a todos y gracias por y leer si lo hicieron jajaja, hasta la proxima amigos, feliz fin de semana.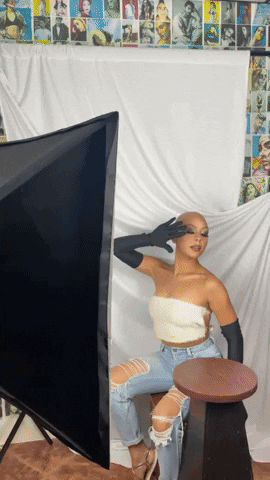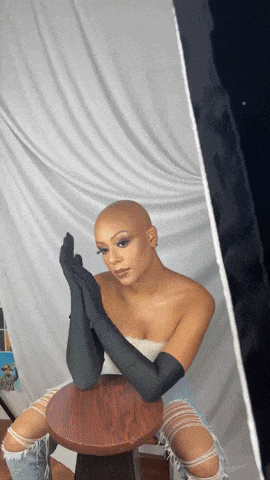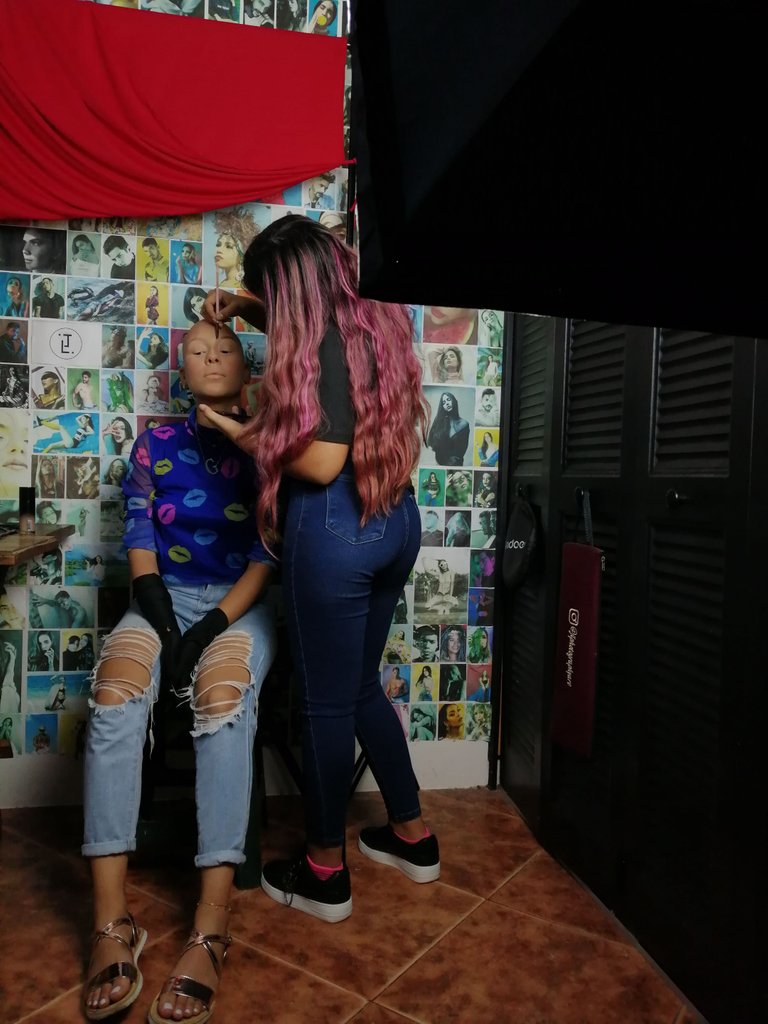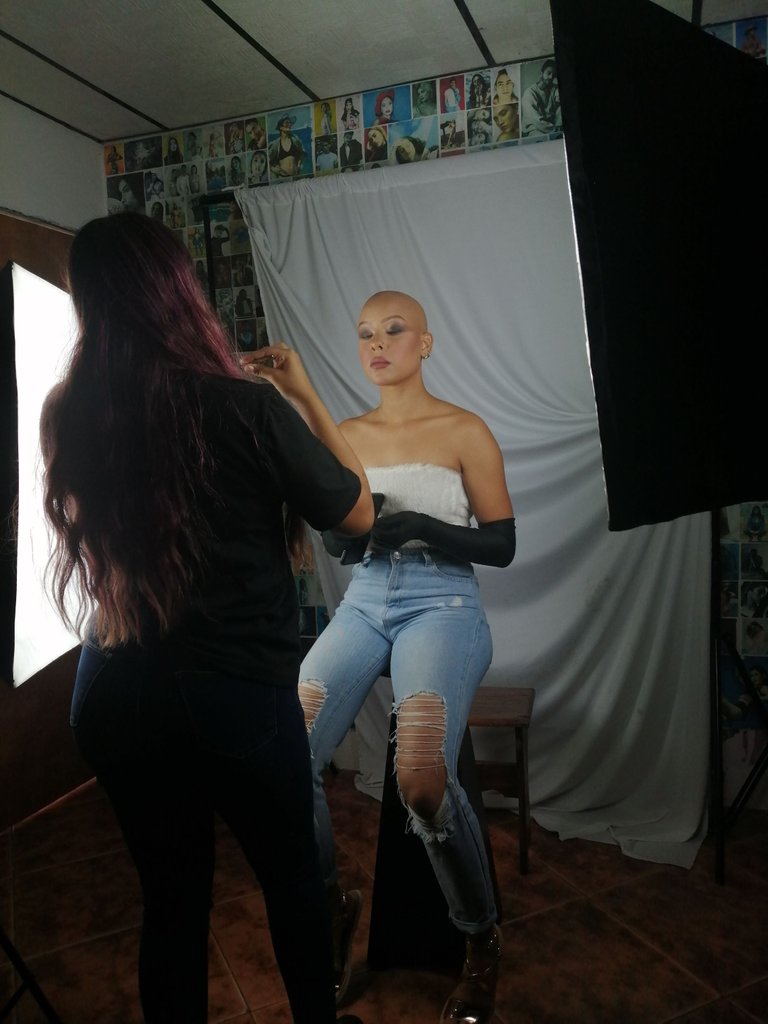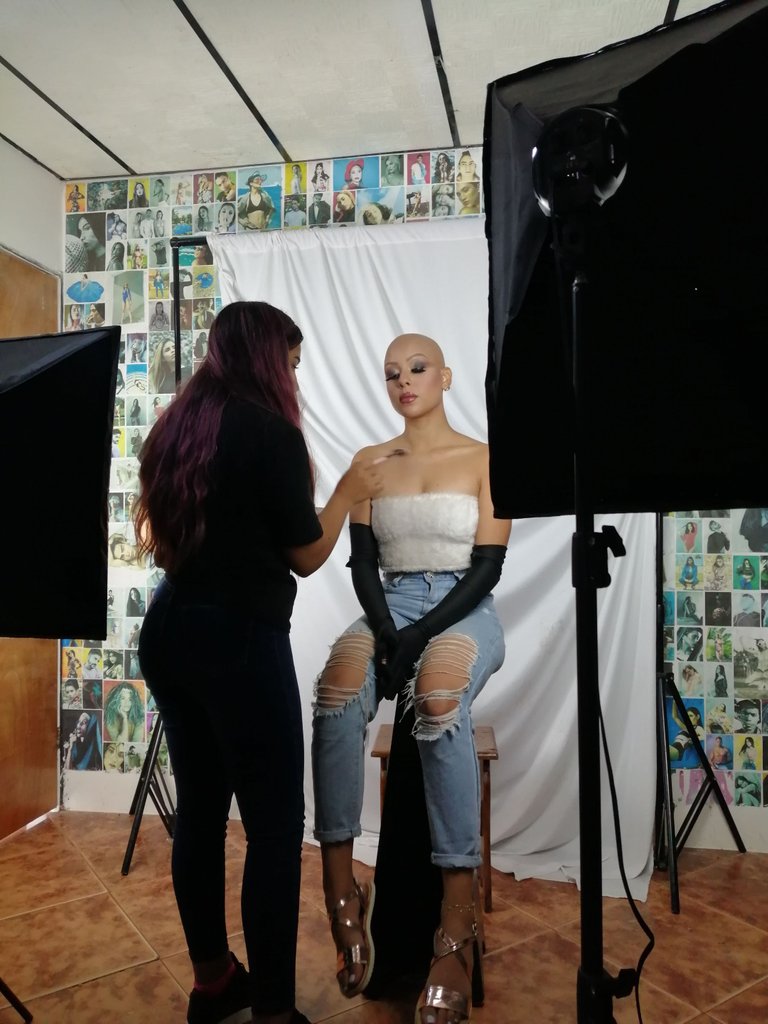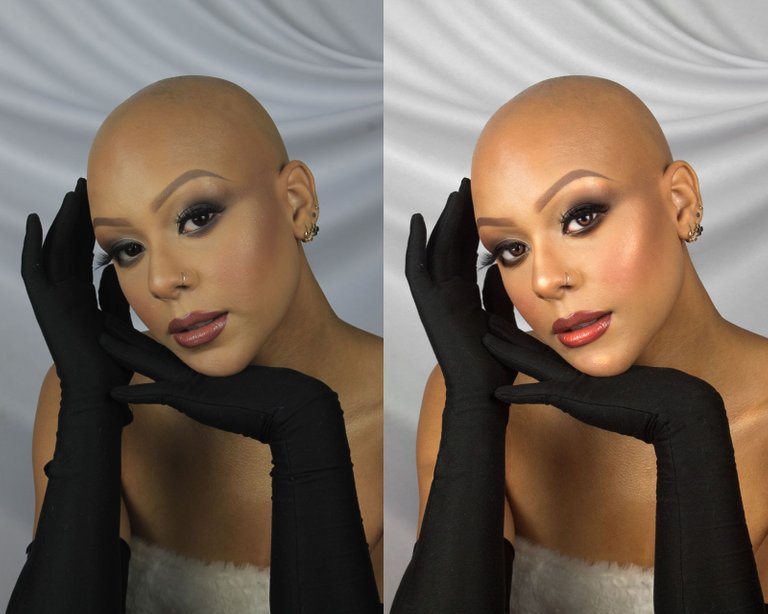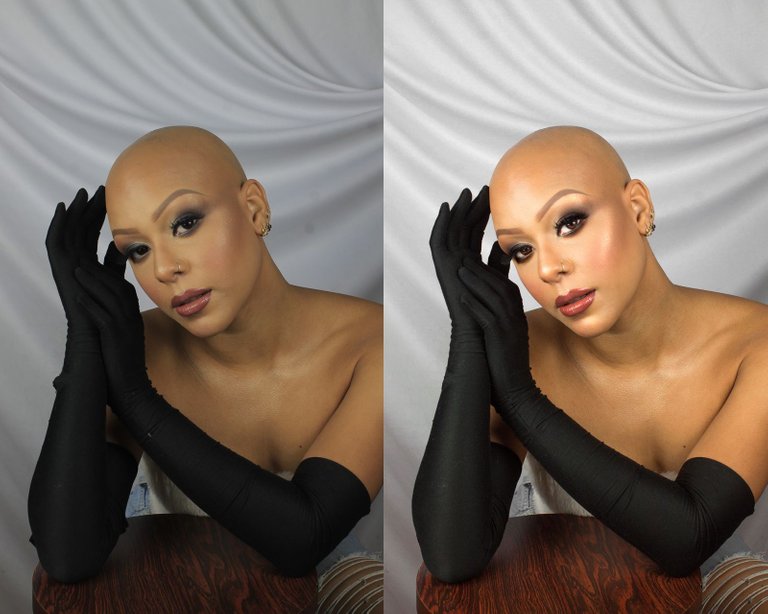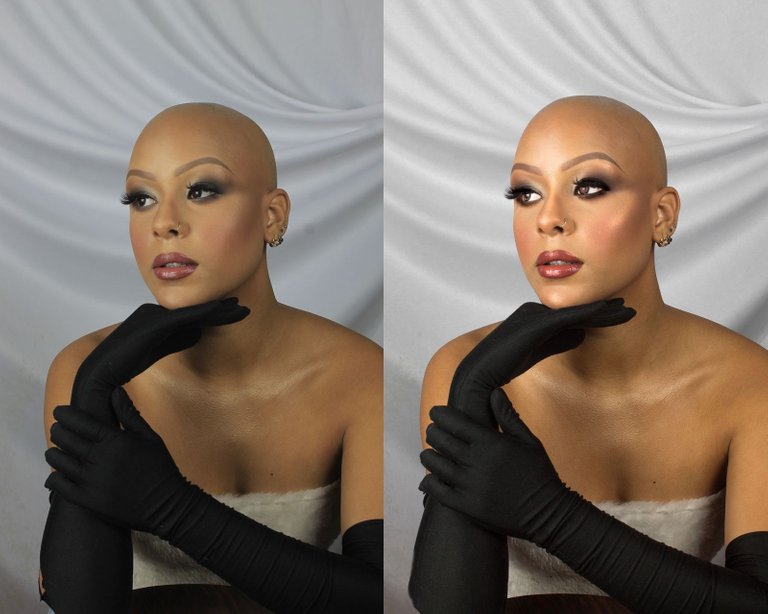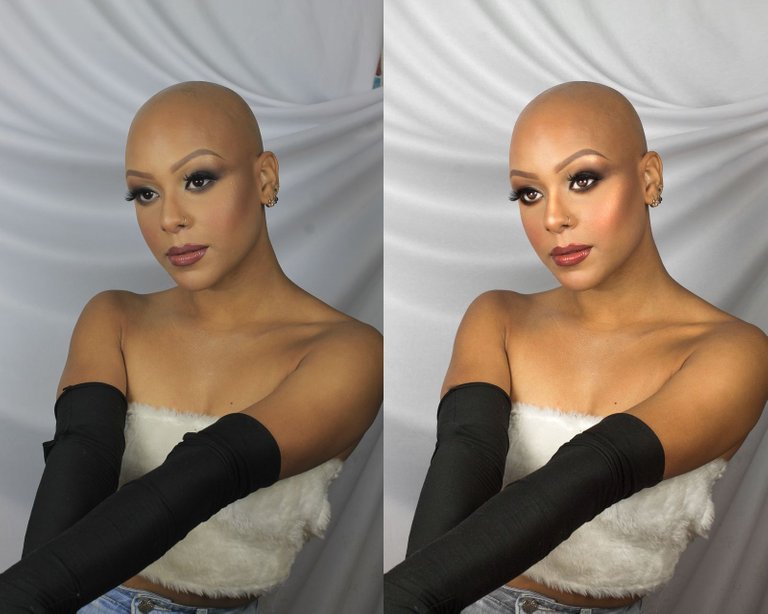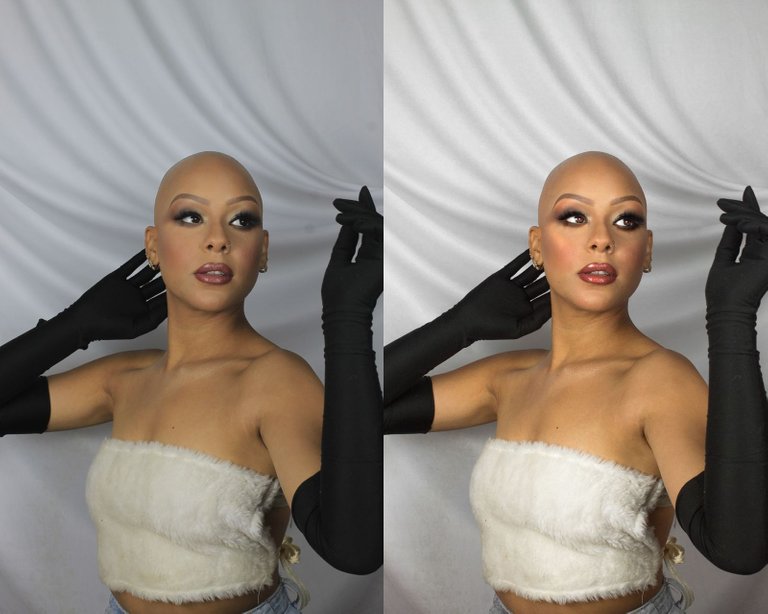 Account where I upload my personal content | Cuenta donde subo mi contenido personal
José Luna
Account where I upload my professional content | Cuenta donde subo mi contenido profesional
Jlphotographyart
Cámara utilizada en esta sesión: Canon EOS REBEL T3
Objetivo Canon: 18-55mm
Programa de edición: Adobe Photoshop CS6
Camera used in this session: Canon EOS REBEL T3
Canon Lens: 18-55mm
Editing program: Adobe Photoshop CS6