Human interaction with nature sometimes gives interesting results. Somewhere it gets worse, and somewhere even better, more beautiful — and the landscape takes on bizarre shapes. As here on the island of Tenerife, in the village of El Palmar. It is located in the valley El Valle del Palmar among the mountains of the Parque Rural del Teno, and almost all of it is covered with fields that become terraced on the slopes of the mountains. It's a fascinating sight, but there's more to it.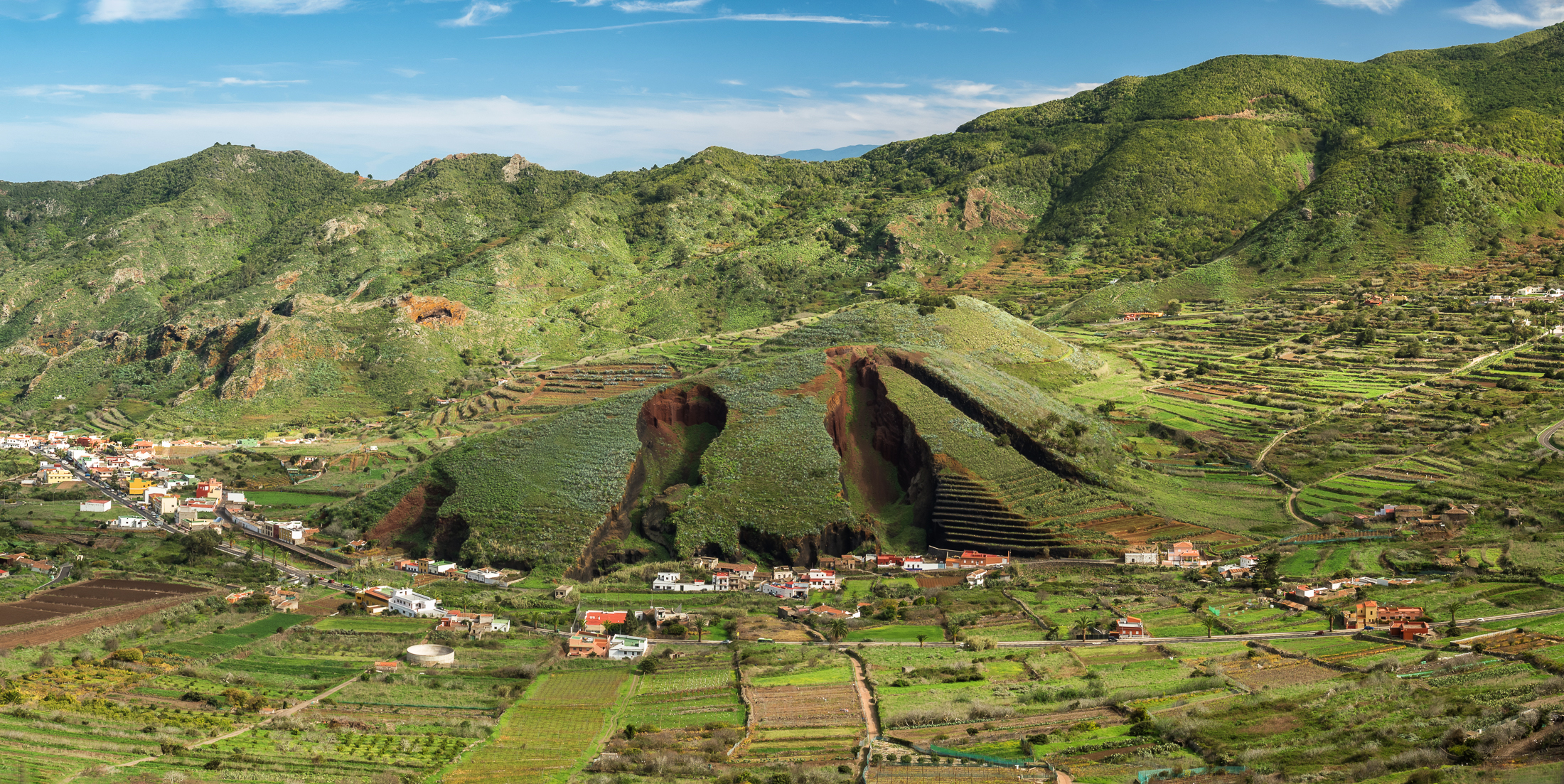 Such as this small mountain, around which, in fact, the village is located. The name of this mountain is unpretentious, you won't be surprised — Montaña del Palmar :) They say that some kind of minerals were previously mined here, and under the influence of people, the slopes partially collapsed. Now no work is carried out on the slopes of the mountain, except perhaps for the cultivation of plants — and also by the method of terraced farming, as well as on the slopes of the other mountains surrounding the valley.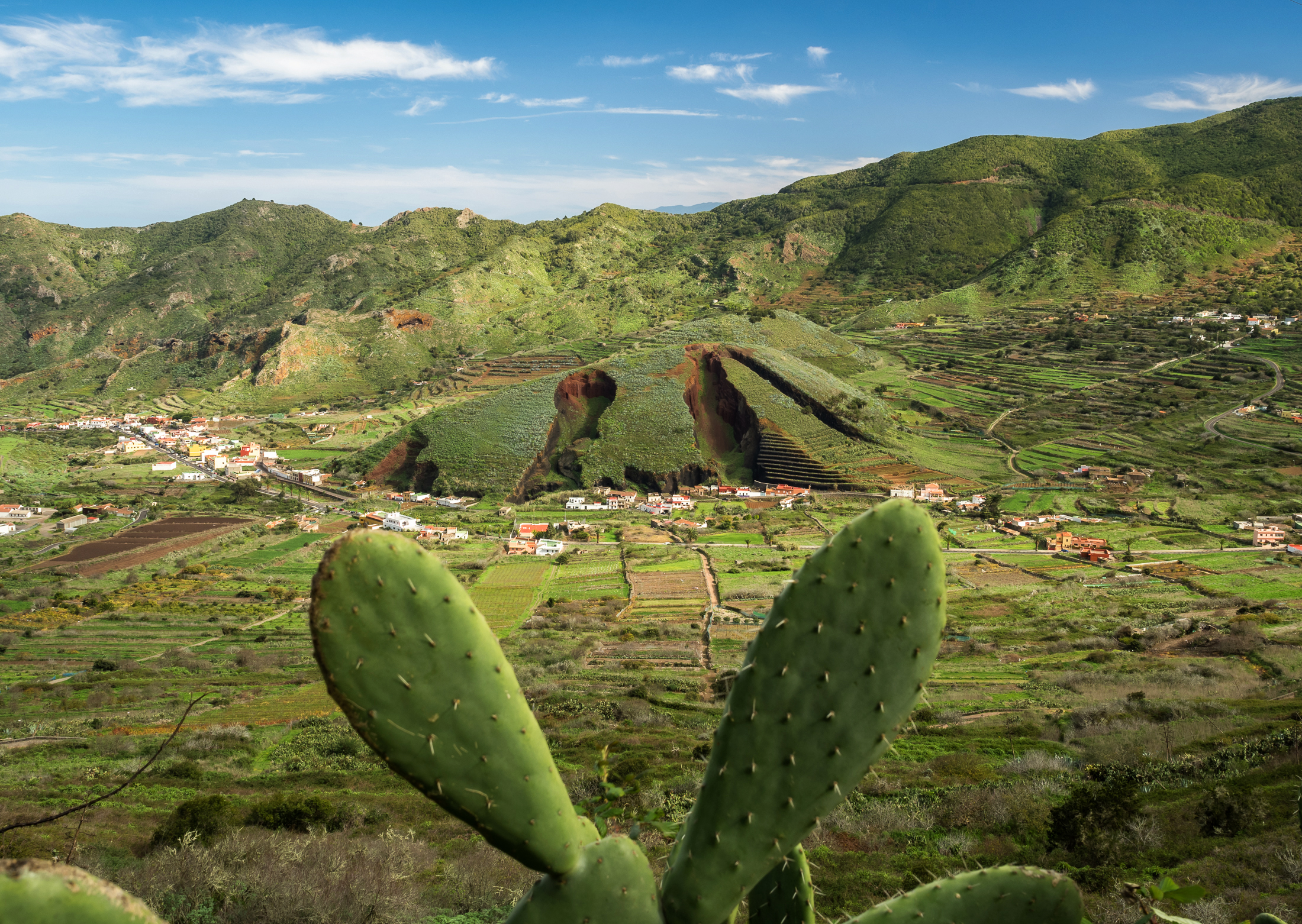 Time passes, and this bizarre mountain — a joint creation of man and nature — is an adornment and an interesting detail of the local landscape.
December 2019, Spain, Tenerife.
---
OLYMPUS OM-D E-M5 Mark II
Exposure time: 1/60 sec
Aperture: F 8
Sensitivity: ISO 100
Focal length: 31 mm
35 mm equivalent: 62 mm
---
P.S. You can click on the photo to view it in a larger size.
---