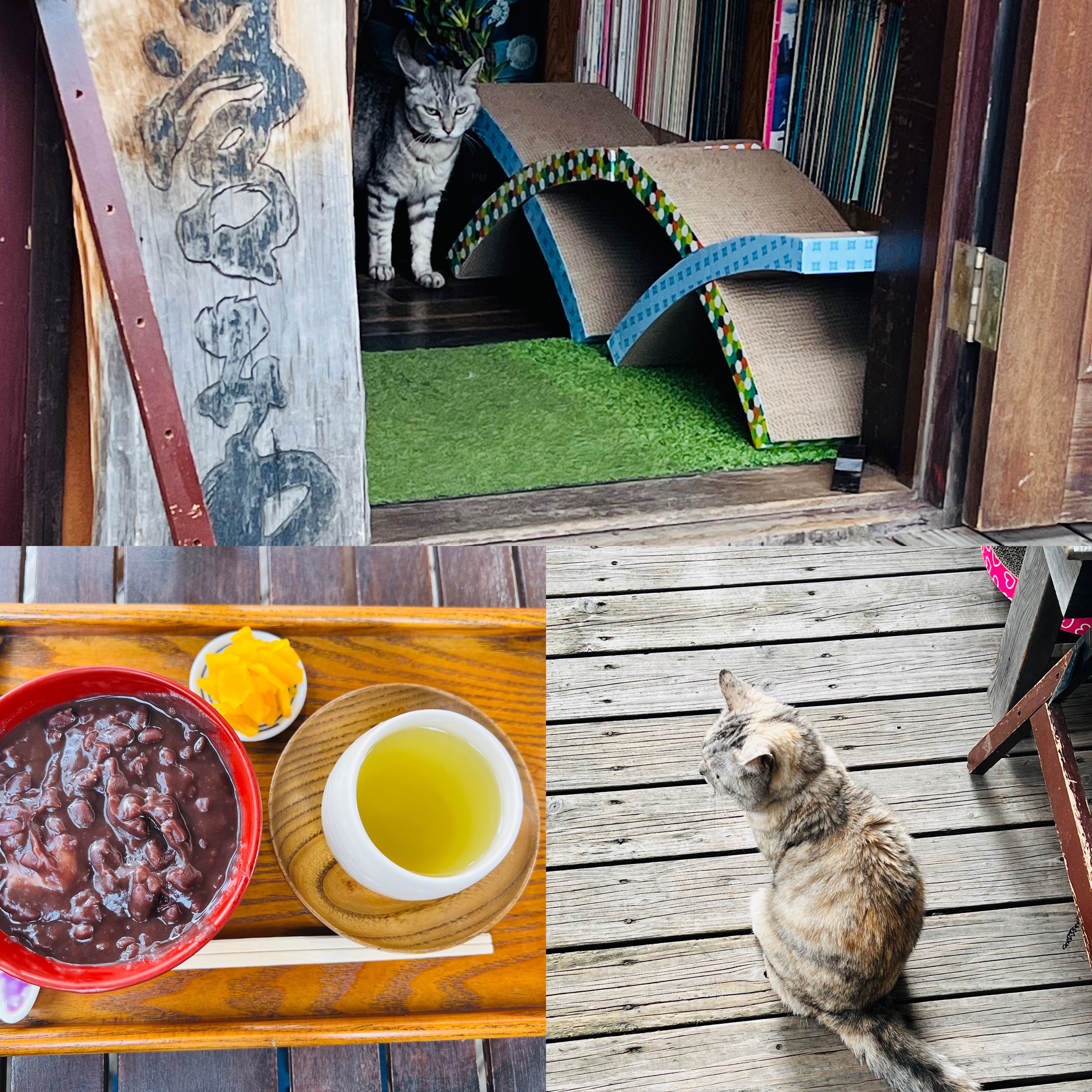 "Cat in Cafe, Japanese Scenery "
I went to this cute cafe in Japan last summer in Japan. I knew this cafe for a long time because my mother used to live near this cafe when she was a little girl. My mother told me that this cafe was a typical Japanese house before. Then the new owner reformed it into a cafe.
I went to this cafe when I was very young with my mother. That's why I remember this cafe. We decided to visit this cafe when we visited an acupuncture treatment.
We sat outside and saw two pretty cats. One of them went inside and I noticed that they are the cafe's cats. They greeted people and treated customers well. I thought they are real cafe owners or something.
Anyway, I had azuki bean soup with mochi, pickles and tea. The sweet azuki soup and salty pikles matched each other well. We enjoyed our conversation in nice outside seats.
猫のいるカフェ、日本の風景"
今年の夏に日本でこのかわいいカフェに行きました。母が小さい頃この近くに住んでいたと聞いたいたので、このカフェのことは知っていました。当初は普通の民家だったそうで、オーナーさんがカフェにリフォームしたものらしいです。
このカフェはかなり若い頃一度訪れたことがあるので、知っていました。今回は鍼治療に出かけた際、帰りに寄ってみることにしました。
わたし達は外のテラス席に座りました。そしてかわいい猫達を見かけました。そのうちの1匹がカフェの中に入って行きました。そこで、猫達がカフェの猫だということに気がつきました。その猫はお客さん達に挨拶して、もてなしていました。実はこの猫ちゃん達が真のオーナーさんなのではないかと思いました。
おしるこぜんざい餅と漬物にお茶を注文しました。甘いおしるこに、しょっぱい漬物がとてもマッチしていておいしかったです。外のテラスで気持ちよく会話を楽しみました。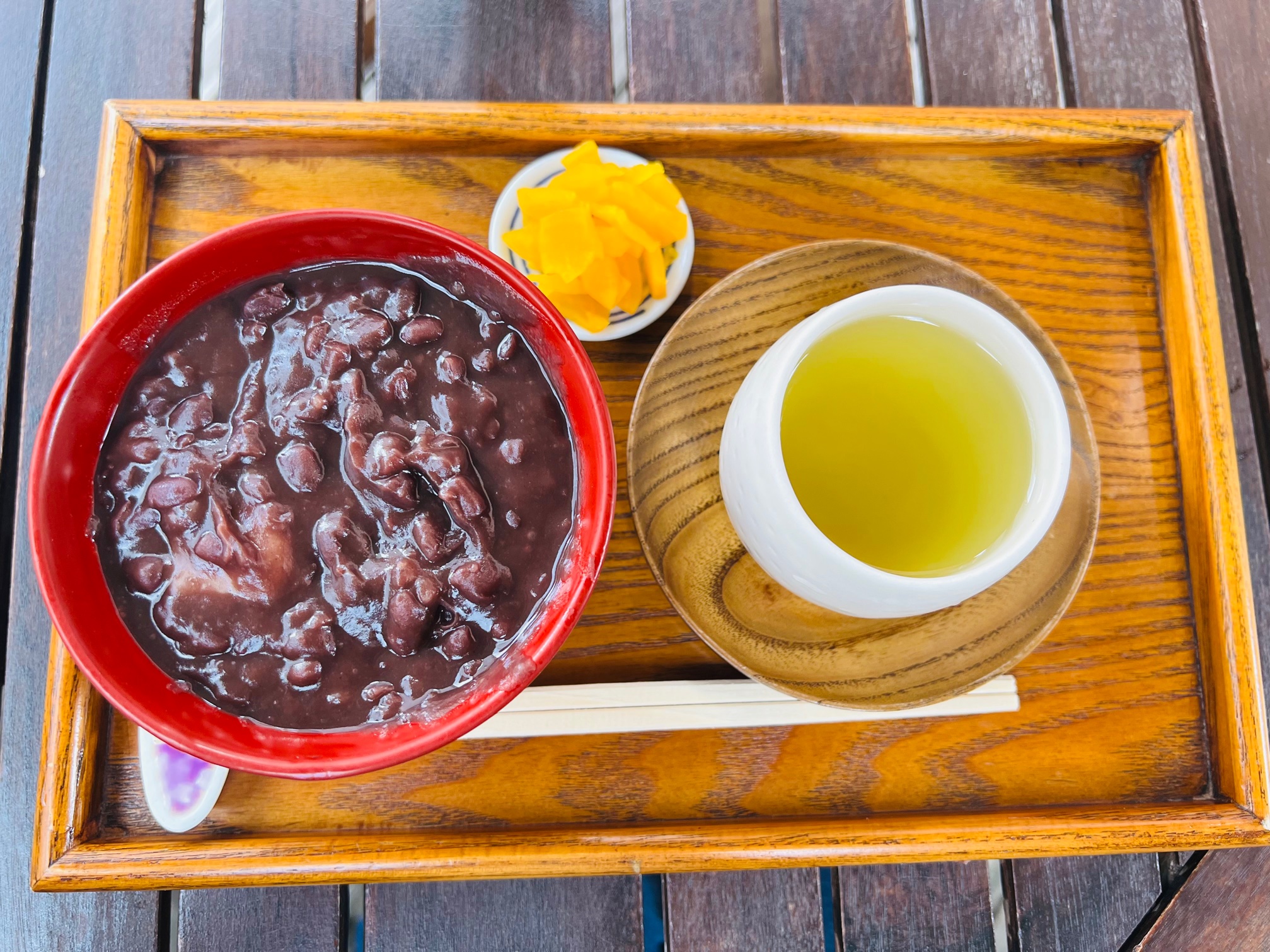 Sweet Azuki mochi soup, pickles, and tea.
あまいおしるこに餅、漬物とお茶。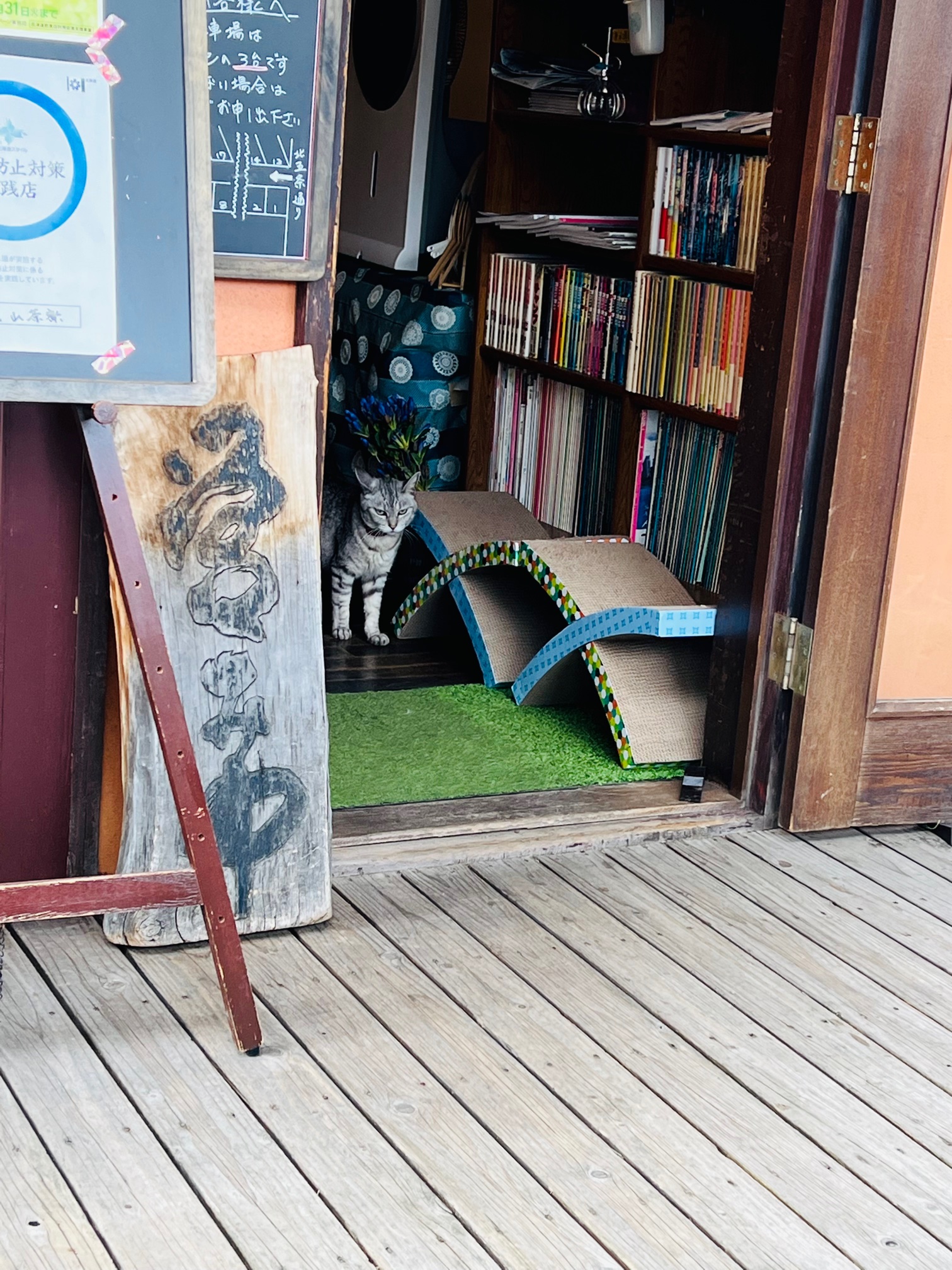 The cat said "Welcome."
猫が「いらっしゃいませ。」と言いました。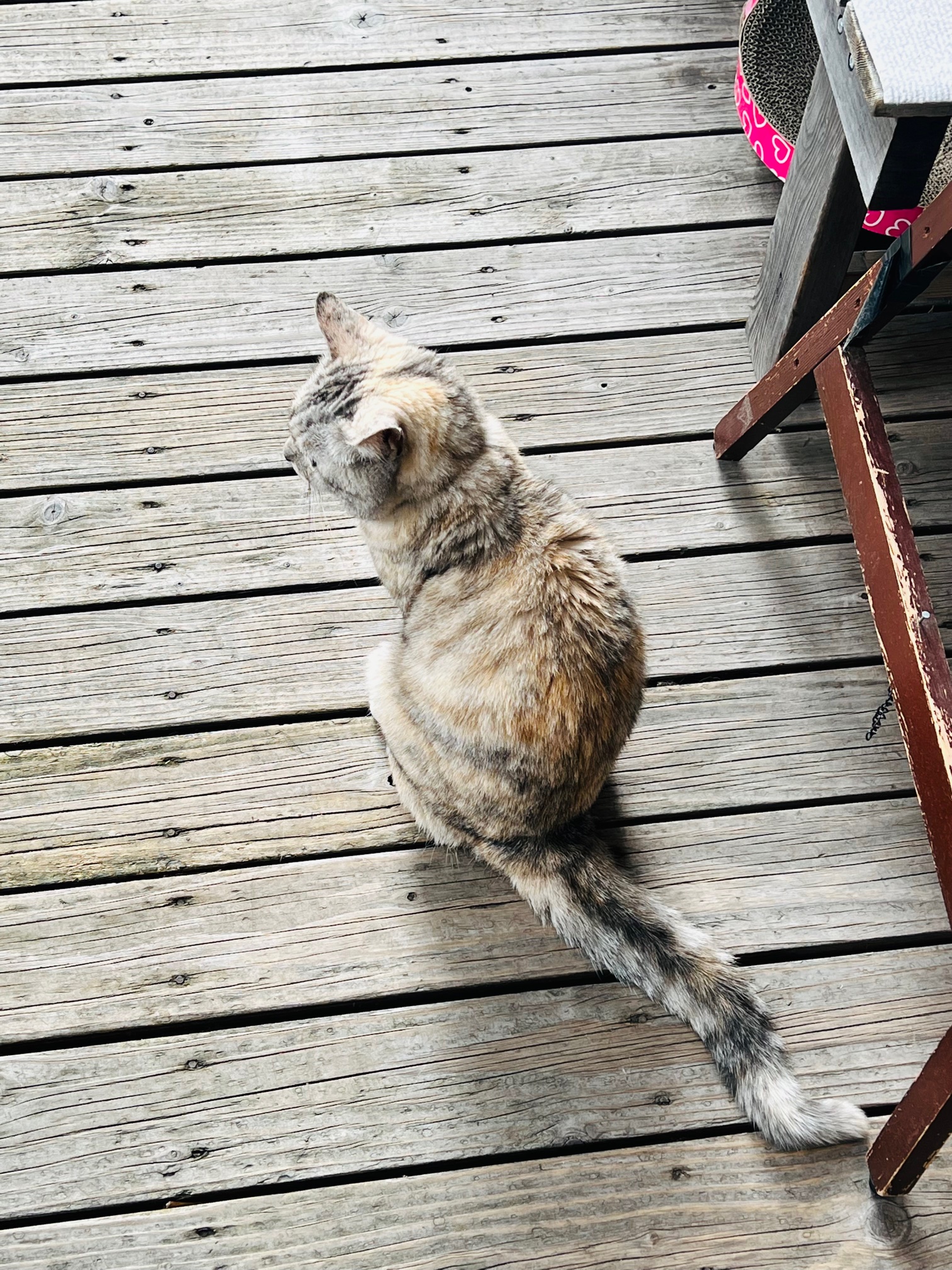 The cat looked very cute. I have a cat allergy so, I can't pet them but they are so pretty.
とてもかわいらしい猫ちゃんです。わたしは猫アレルギーがあるので撫でることはできませんが、とてもかわいいです。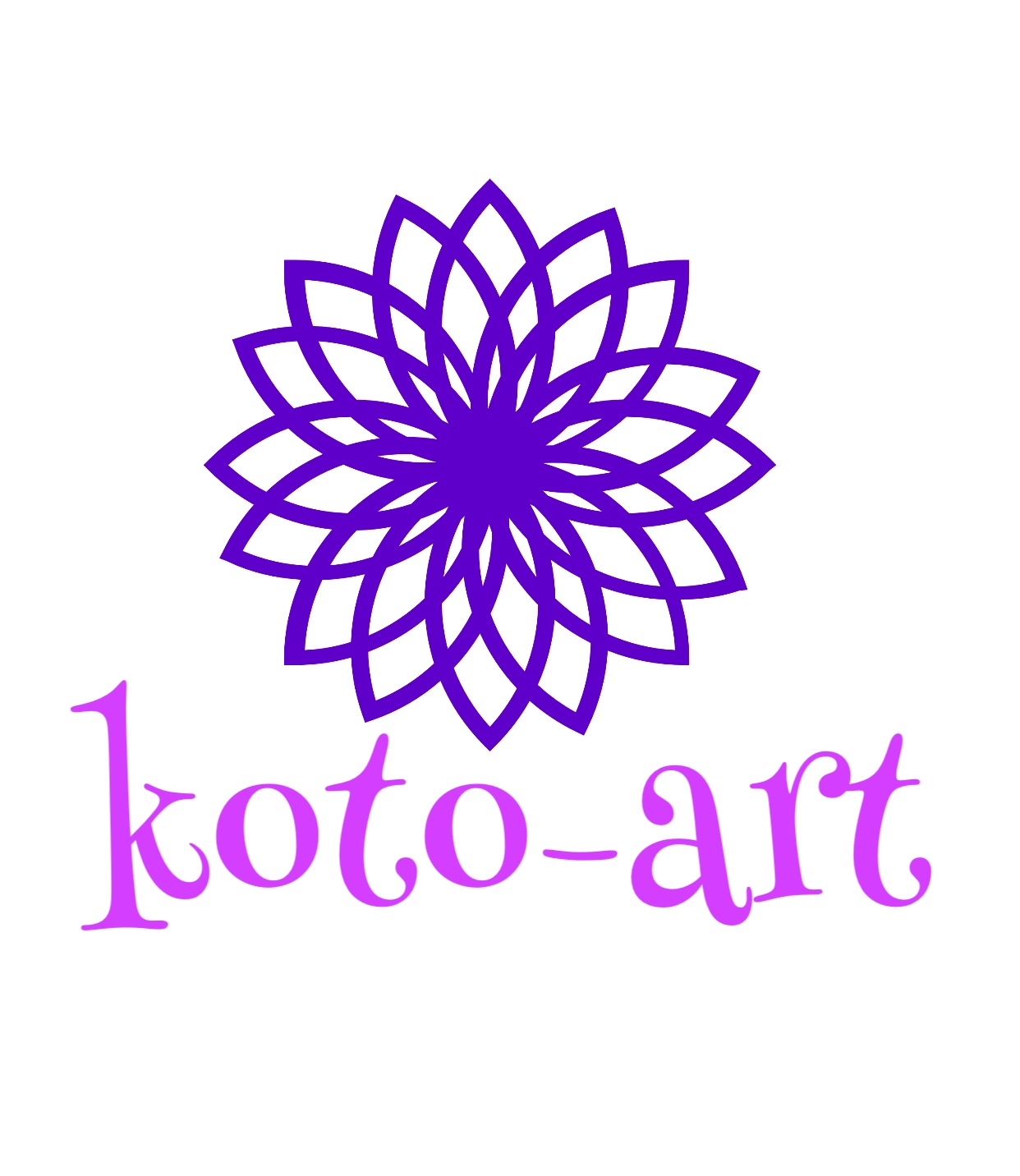 My Site: https://koto-art.wixsite.com/mysite-1/home