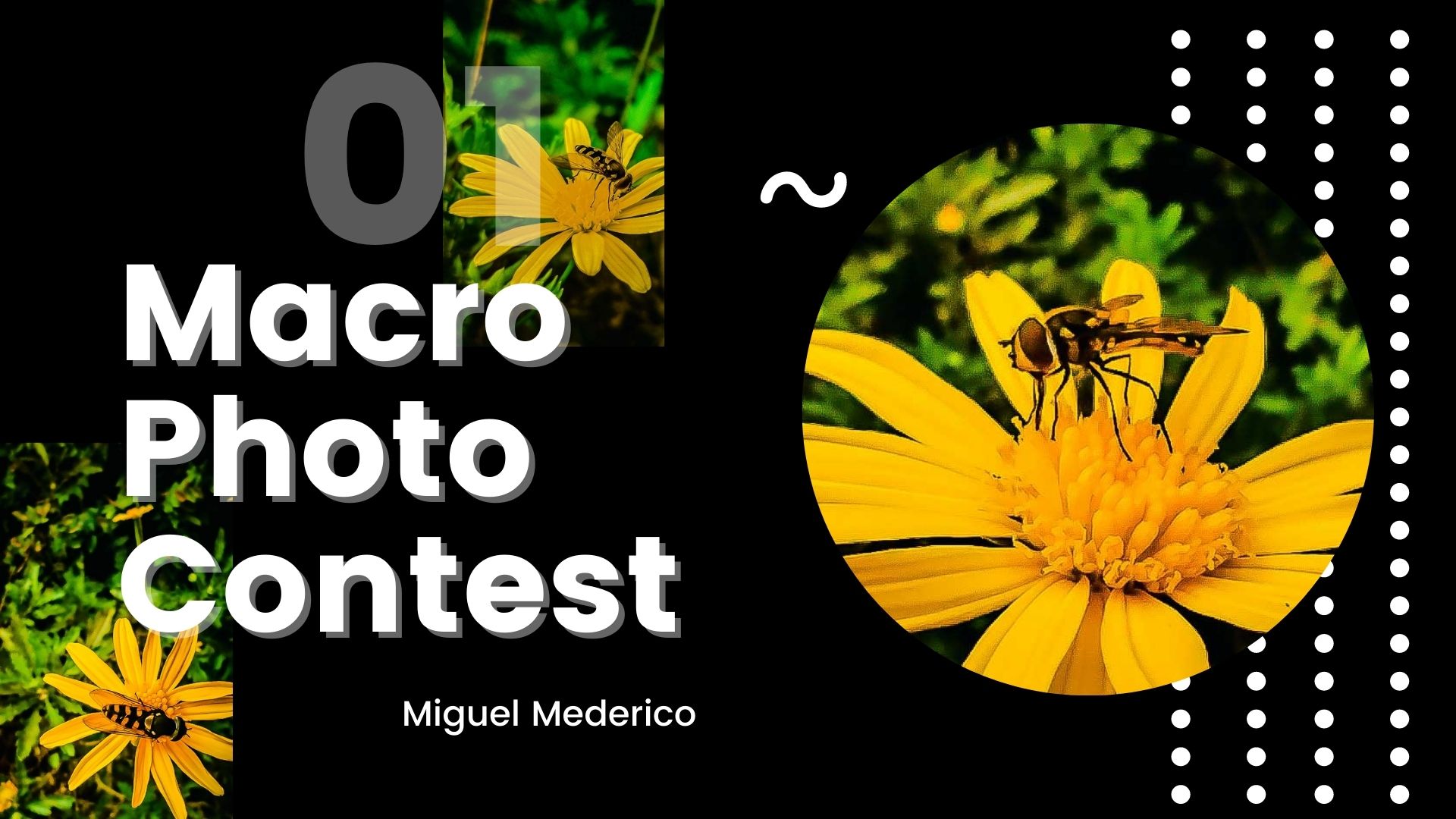 I have been doing photo tests with my phone. It's a lower mid-range cell phone that I recently acquired. It is a Xioami Poco M3.
It has a 2 megapixel macro lens with which I went out today to hunt insects to join the Bringing back the Community Photography Contest - Macro Theme challenge. I was curious to see what I could achieve and this is what I captured.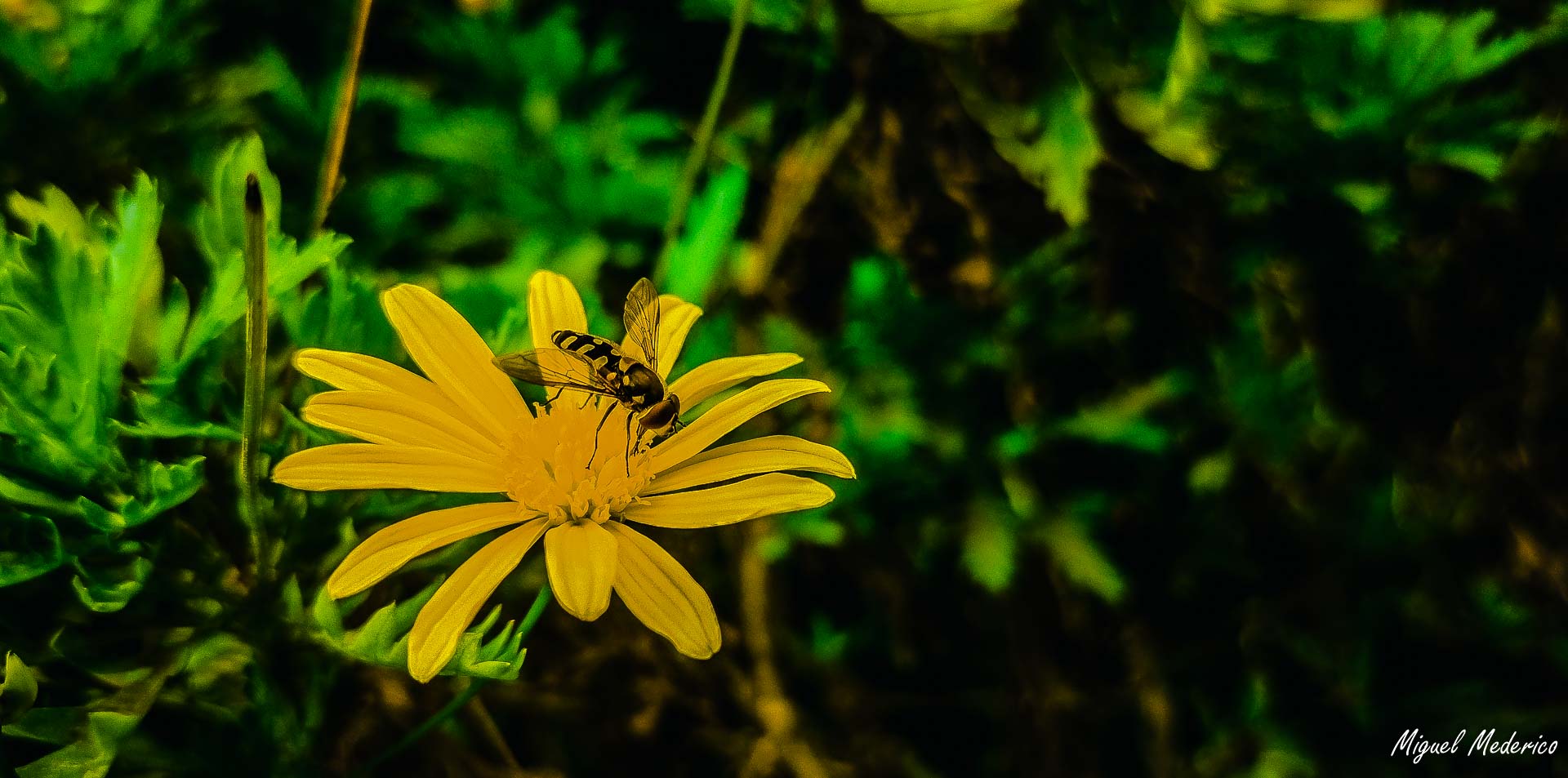 Although I don't like his software's image development and processing, I have to admit that for the limitations of the device, it does a good job. The macro lens allows you to get very close to objects and get good details. But I think it fails to compensate for the gain in saturation and contrast and with that it loses brightness.
I just read about this contest from my friend @mballesteros and I thank her for her invitation. This is my entry (Professional).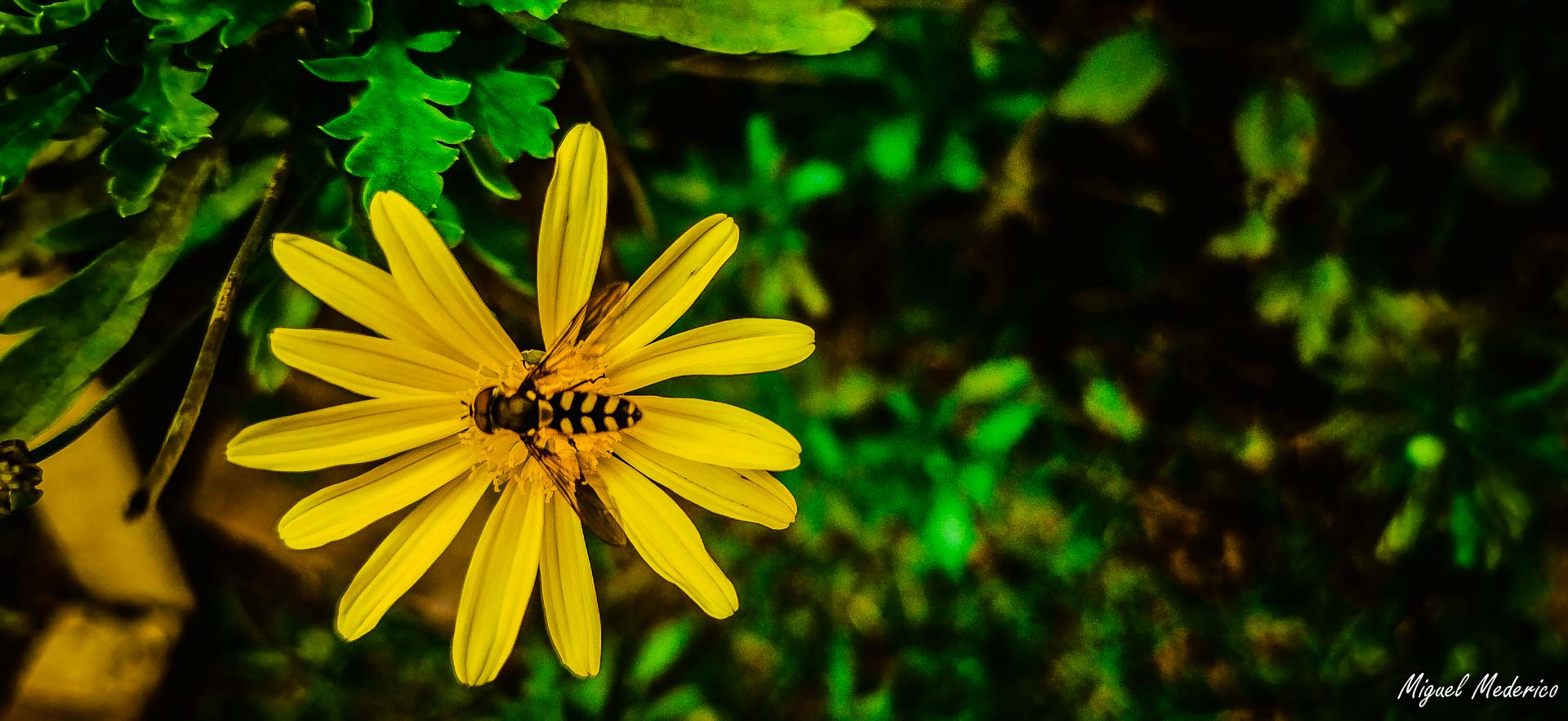 The challenge of this style is not only to do macro photography, the difficult thing here is to find an interesting scene, so I went to a yellow flowers I have at home where there are always small bees taking pollen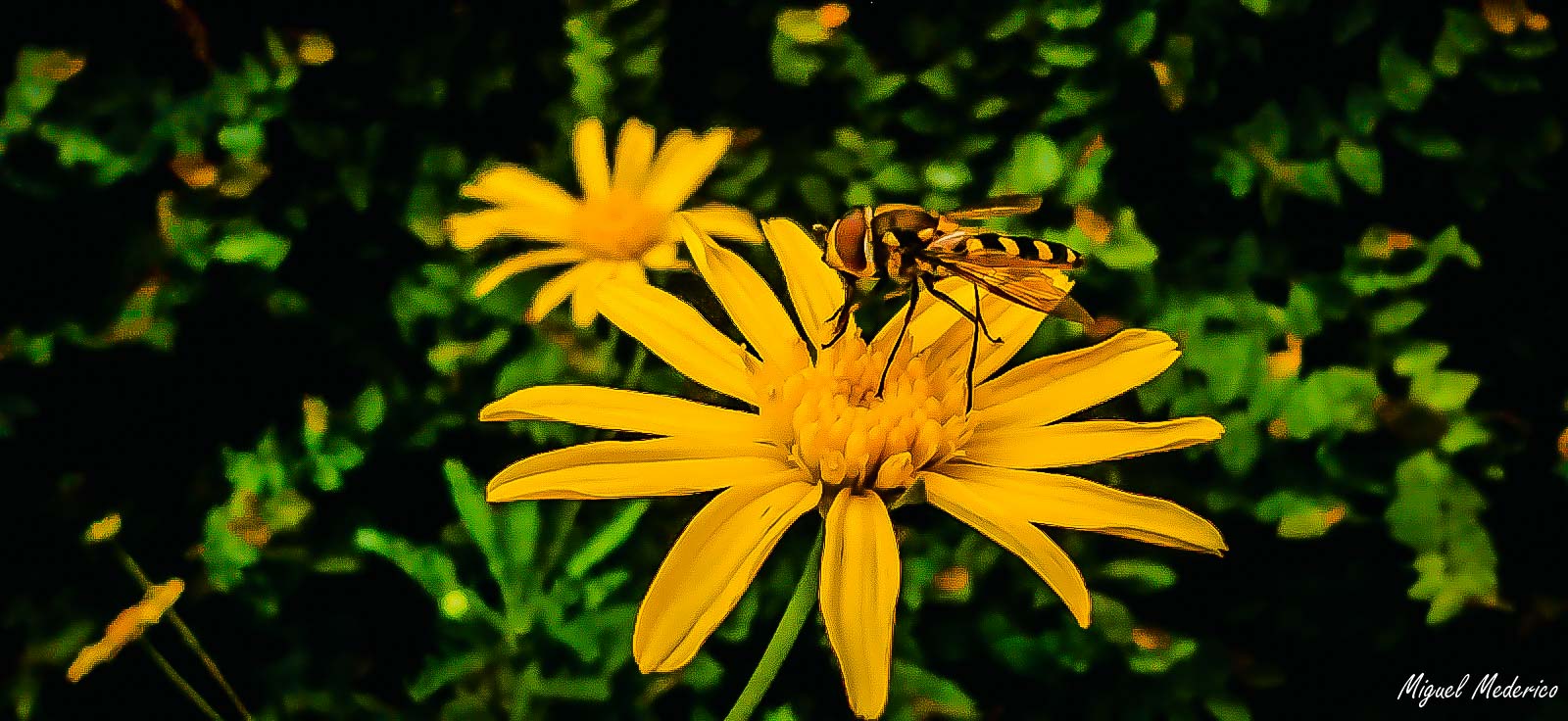 I must mention that the small model is less than 2 centimeters and there was a lot of wind moving the vegetation. If we add to that the fact that it is a phone without stabilization and that I move a lot, hehe, then I think it certainly makes good shots. Patience is always vital to achieve interesting things.
Another aspect that does not allow a better development, is that you can not take the photo in RAW format, it only allows you to take images in JPG. Due to this limitation in the information, the photo only has 450kb for you to edit it. The compression is very strong.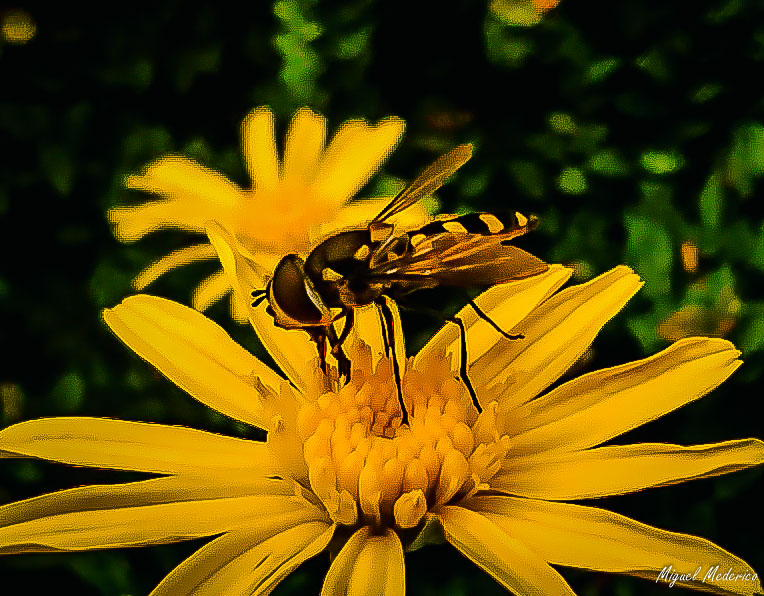 These photos look great on the phone, but when I was editing them in Adobe Lightroom I noticed how the details that give relevance to the photos are lost.
Momentarily I will have the Poco M3 with me, since I was seeing the potential of its camera, I knew it was not a device to keep for long. I still think it does a good job for its price.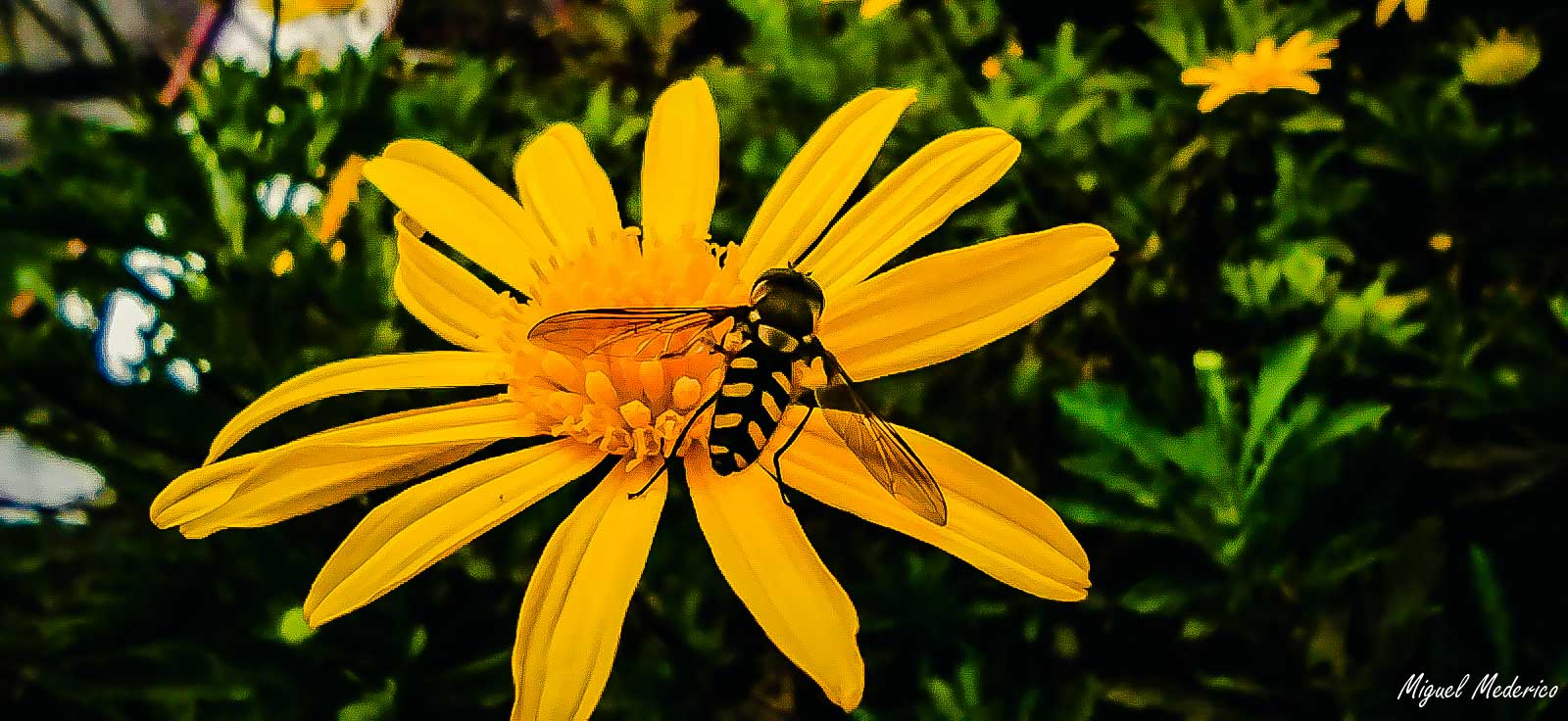 I had a lot of fun avoiding the little bee attacking me, hehe. She was more concentrated on getting the pollen from this plant where she delighted in consuming it.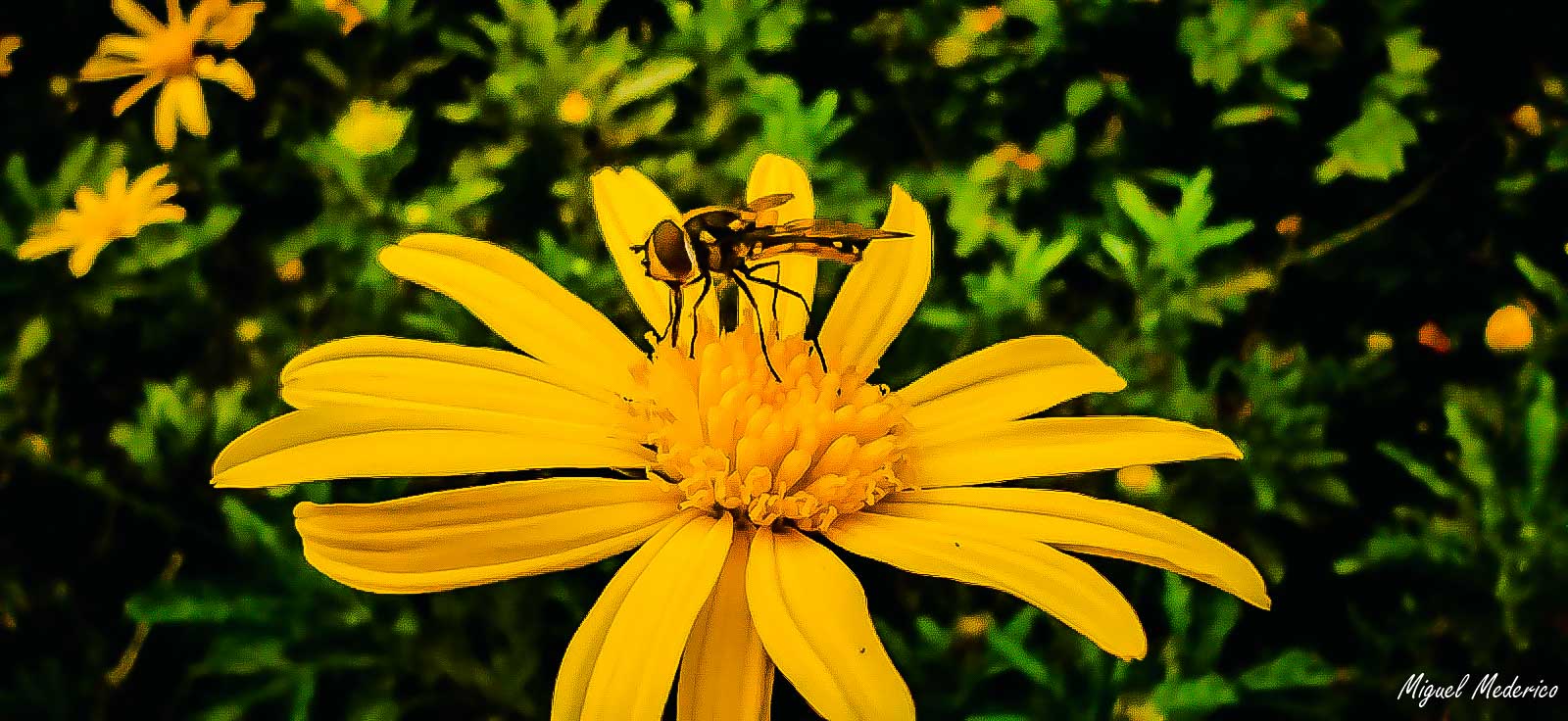 Take Care of Yourselves

and
Stay Home

Xiaomi Poco M3