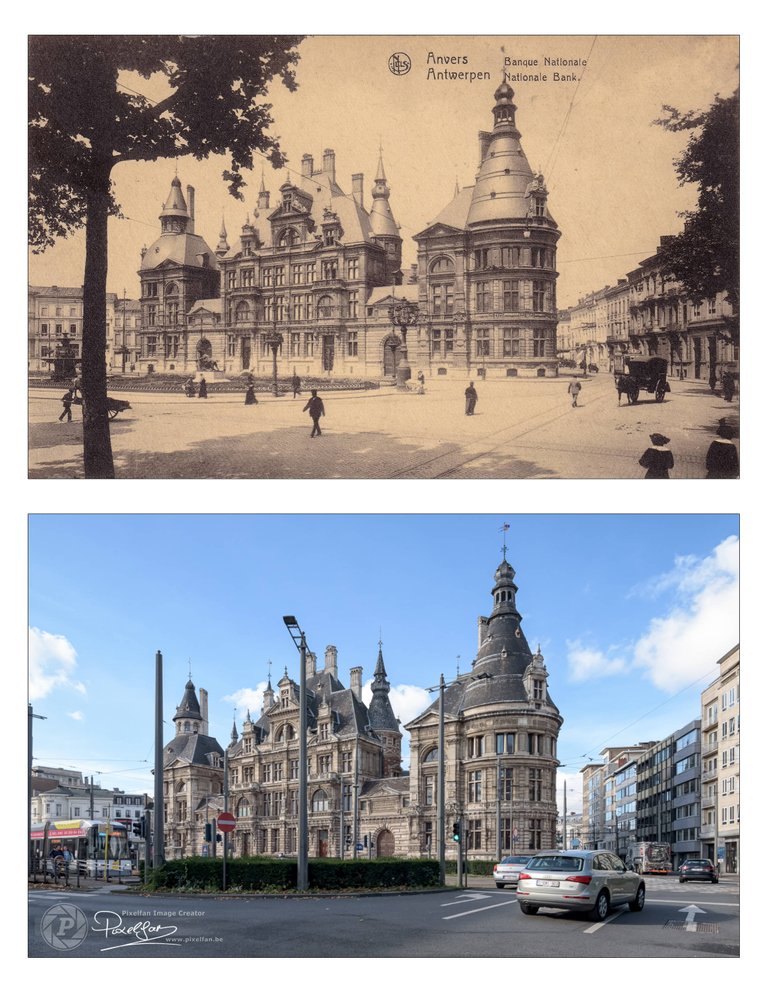 ---
Last weekend I may have found a new hobby that can be perfectly combined with my photography...collecting old postcards from my hometown.
I like to browse antique shops and flea markets and last weekend was no different. While looking at old postcards I came across the above. It is an old building, the National Bank, built in the period 1874-1878.
The building is still there today, although it is no longer used as a National Bank, but the whole environment has changed significantly.
The beautiful square in front of the building has disappeared and everything is now occupied by a busy boulevard and tram tracks.
It gave me the idea to make a collage of how it used to be, and how it is now. I try to position myself in the same place as the original photographer, but that's not always possible. In this case, the angle of the building is not quite correct...but it could not be otherwise. Otherwise I would have had to stand in the middle of a busy street and I don't think the drivers would have been impressed with my photography skills 😉
But all in all, it's pretty close, isn't it? I'll leave it up to you to discover the differences...
Oh yes, since I like to play with editing software, below is a modified version in sepia. Let me know which version you like best. I personally like the following the best because you don't immediately realize that it is a recent photo...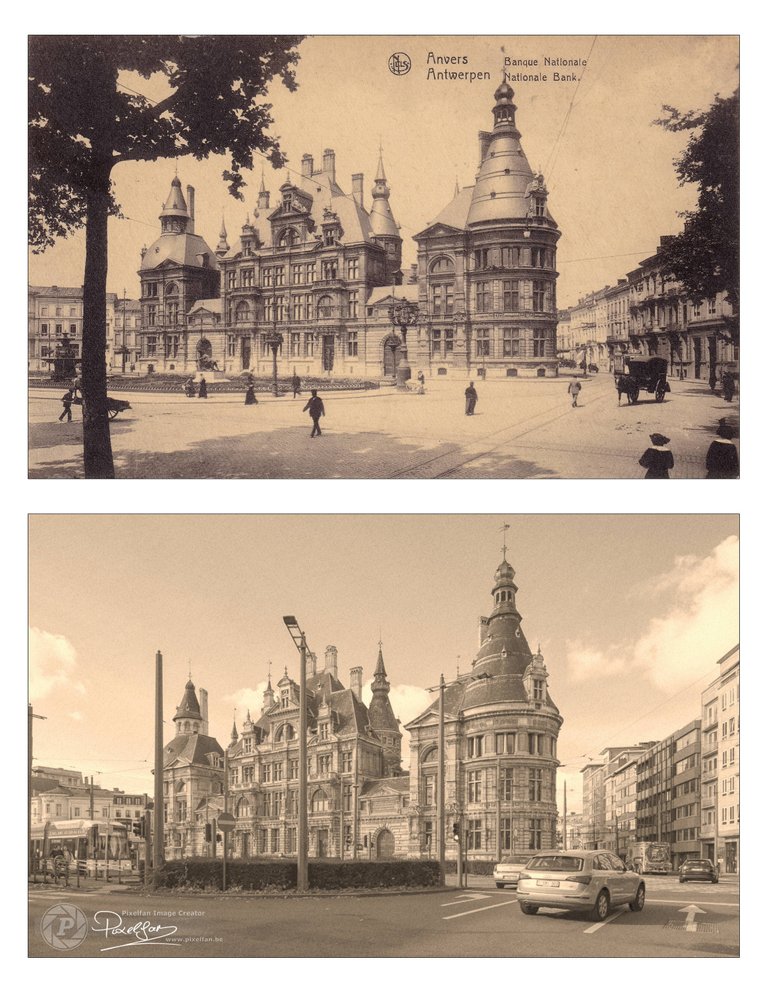 ---
You liked this post?
Right you are 😉
Just follow me here to make sure you don't miss any new work. As you can see below, you will be in good company... my 3 skinny friends are waiting for you 😉


BTW: I will not ask you to upvote my posts… deep down inside you know you have to 😉
Curious to see my other work?
Although I spend most of my time here, you can also find me in other places… just take your pick…