When the shadows turn blue and the sky turns purple, that very magical time comes — the time for an evening walk through the snowdrifts around the walls of the ancient monastery, isn't it? :) And by the way, there is a lake under these snowdrifts. When will there be an opportunity to walk on water if not in winter?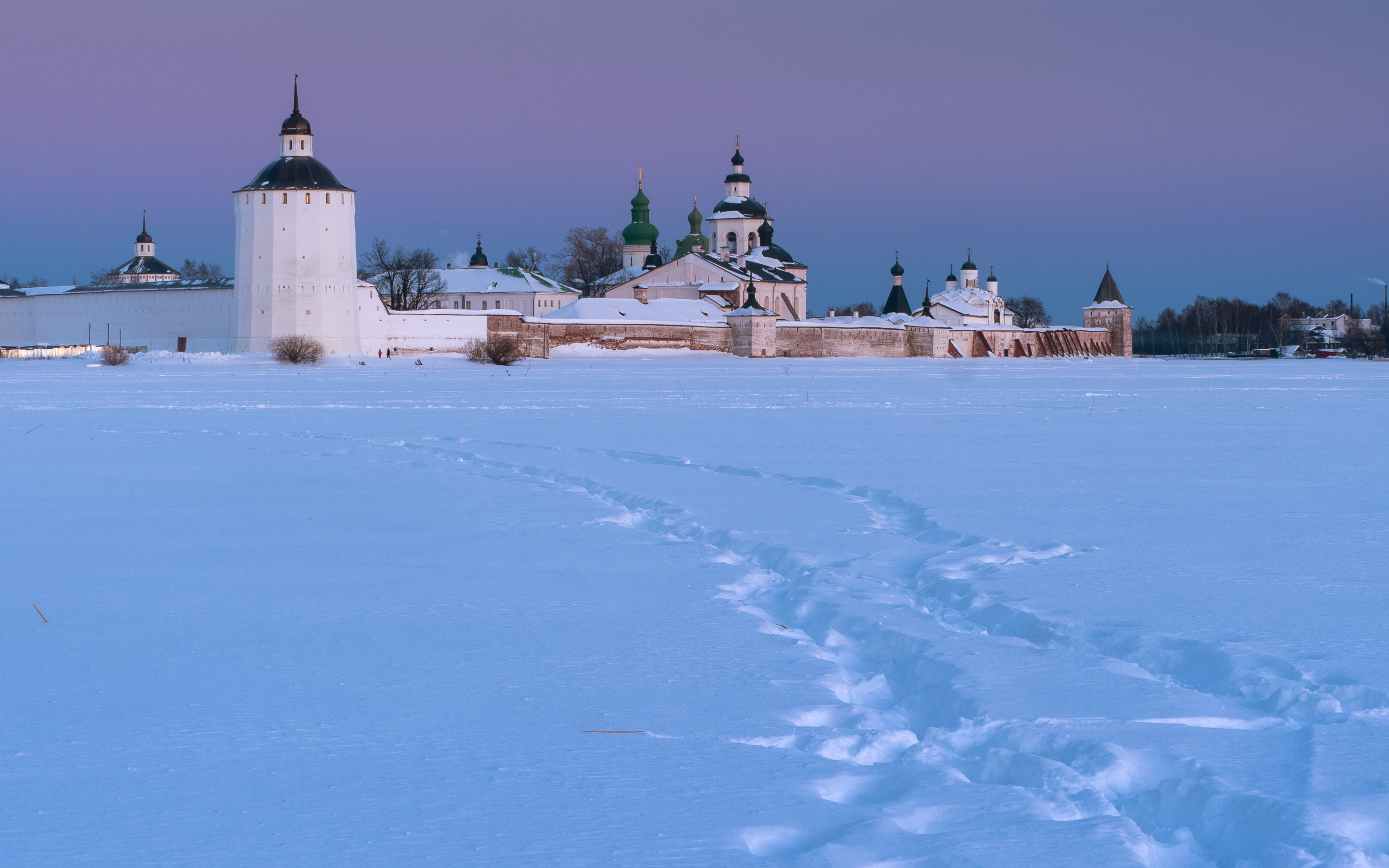 Kirillo-Belozersky Monastery, Vologda Region, Russia.
It's better to watch the photo in high resolution.
---
OLYMPUS E-M1 Mark II
Exposure time: 1.3 sec
Aperture: F 11
Sensitivity: ISO 64
Focal length: 40 mm
35 mm equivalent: 80 mm
---
You can also see my photos in my blog LJ and in my profile on NatGeo
---