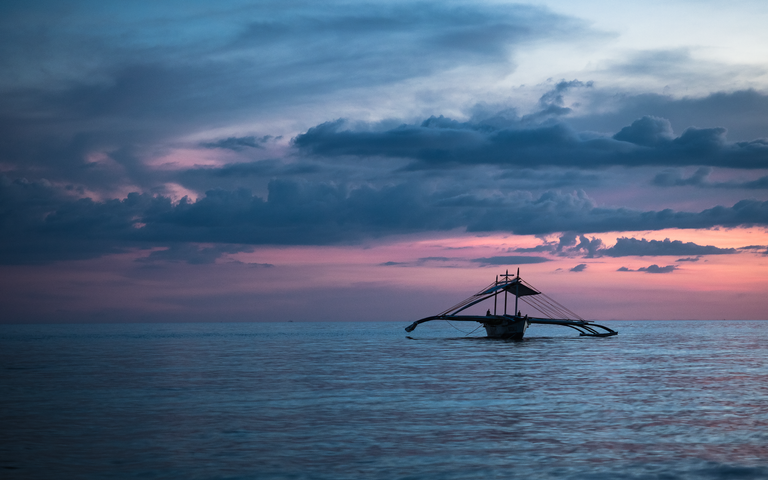 Sometimes I like to remember the sea or the ocean. Dream about the sound of the waves, the salty fresh air, the changing color of the water and, of course, the magnificent sunsets. The colors in the sky and these clouds, which look especially majestic over the smooth, endless water surface — I really like it.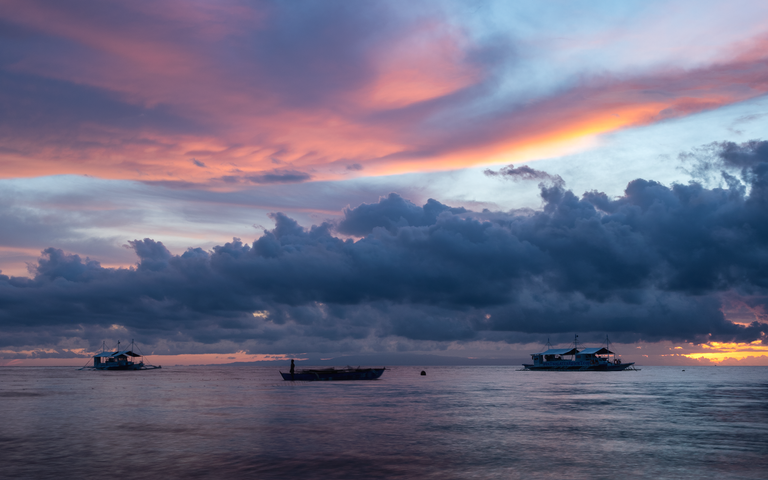 And of course, against such a background, it is always a pleasure to watch Philippine boats, bangka, with their characteristic silhouette due to the hull structure with two outrigger hulls (or "floats") on the sides, which remind me of wings. This is an ancient technology, and so far, in general, the concept has not changed too much. Although now boats are made from other materials, of different sizes and capacities, and they are equipped not only with sails, but also (mostly) with engines.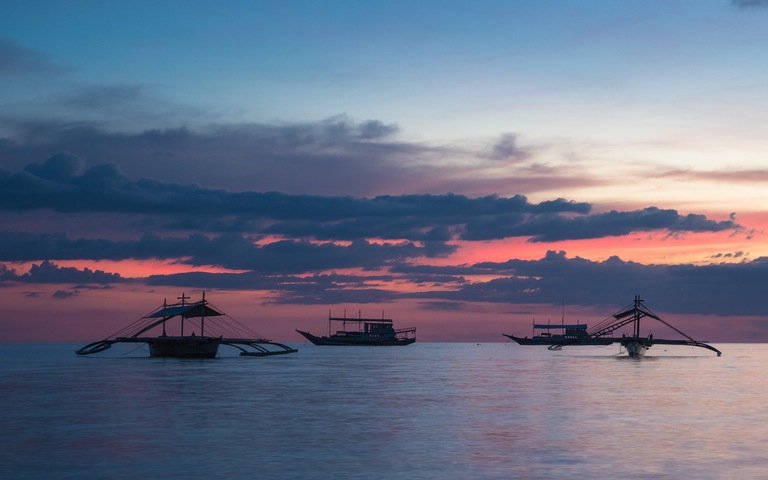 Anyway, it's impressive to look at them and think that centuries and millennia ago the silhouettes of Philippine bangka were similar to the current ones. Beautiful "winged" boats in gentle water under a beautiful sky — what could be better? :)

This post is an entry to the PhotoFeed Around The World Contest - Asia dedicated every day of the week to one of the continents. Check out @photofeed for more information :)
It's better to watch the photos in high resolution.
---
OLYMPUS E-M1 Mark II
---
You can also see my photos in my blog LJ and in my profile on NatGeo. You can read a short interview with me here.
---