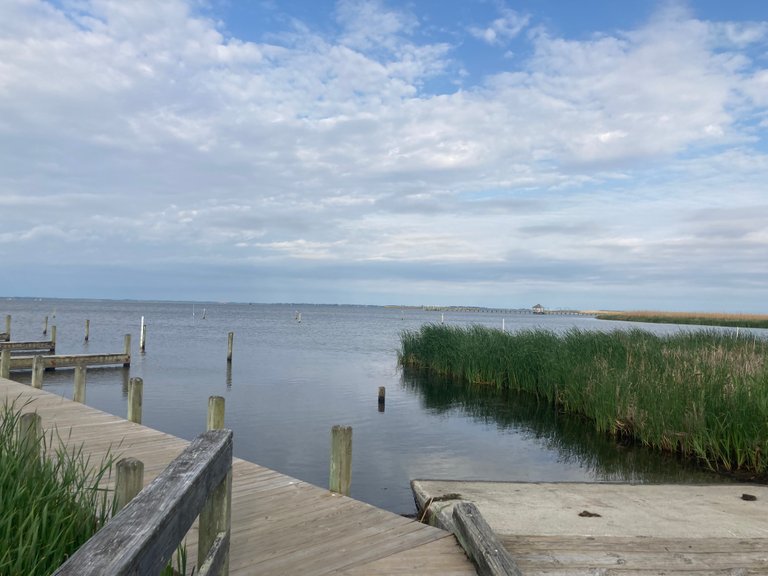 Welcome to my #wednesdaywalk hosted by @tattoodjay. To quote James Taylor "in my mind I'm going to Carolina". These photos are from a walk on a recent trip to North Carolina - I wish I was back there today.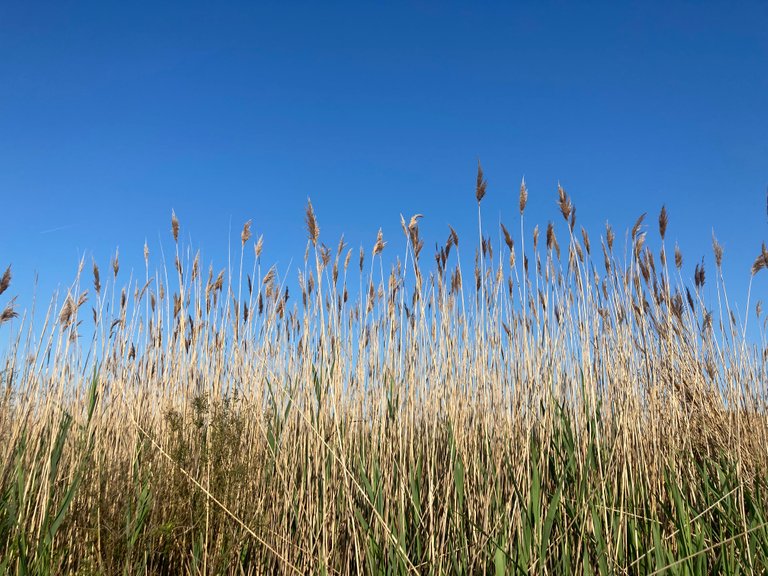 The sea shore in North Carolina is stunning.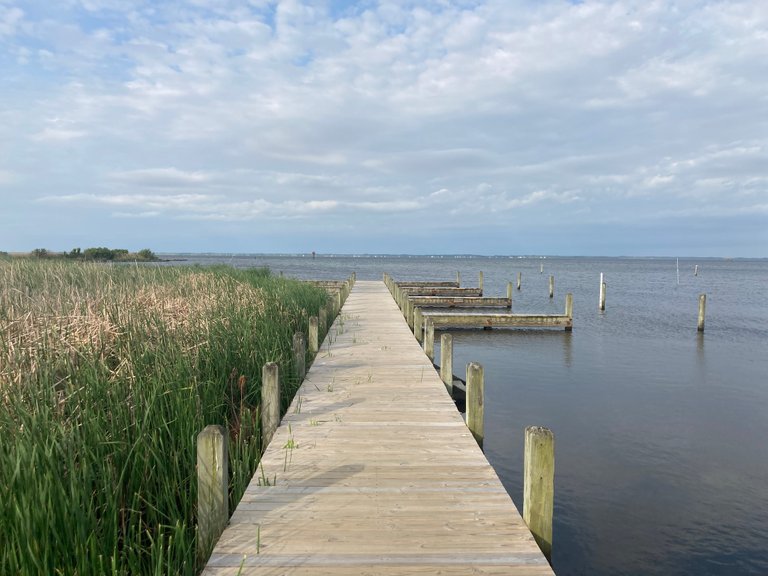 So many great walks (and great photos 😊)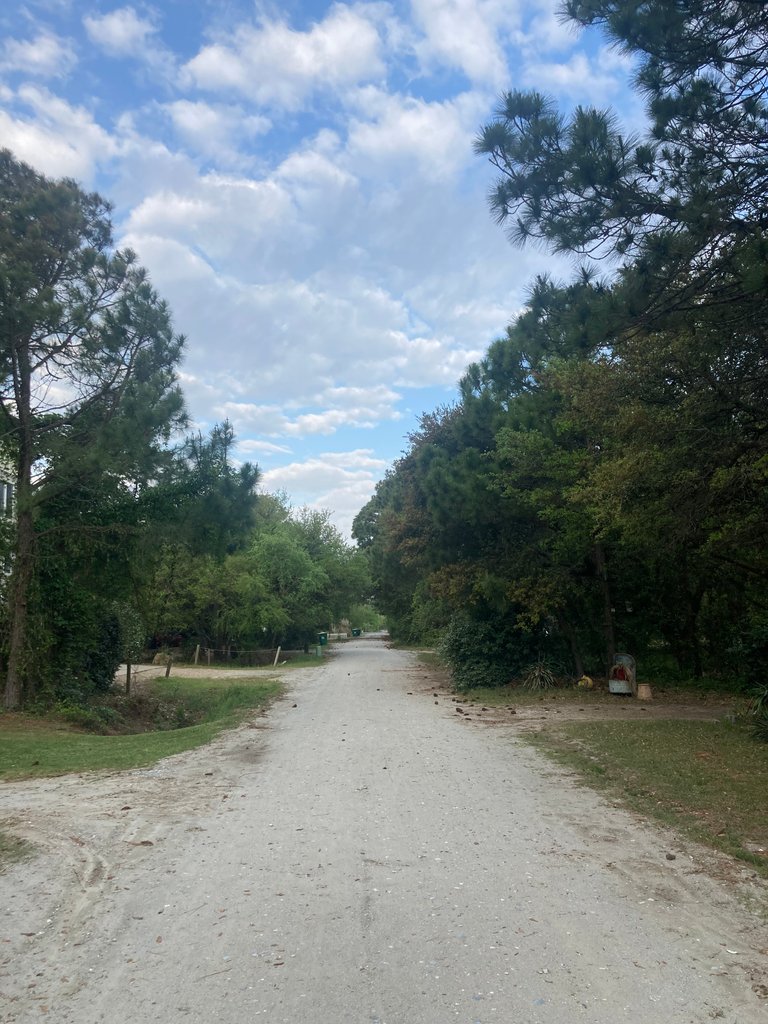 We stayed on the Outer Banks. The Outer Banks are a line of barrier islands off the coast of North Carolina. The islands are a popular tourist destination and have 100+ miles of baeches. They are also the home to Roanoke Island the first colony in America and Kitty Hawk where the Wright Brothers took the first powered flight. This is one of the roads we walked.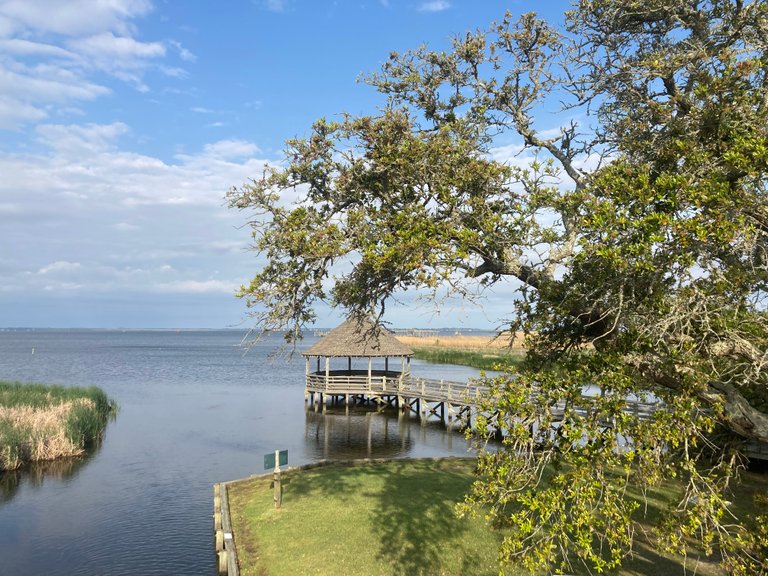 On this walk, we were on the inland side of the island.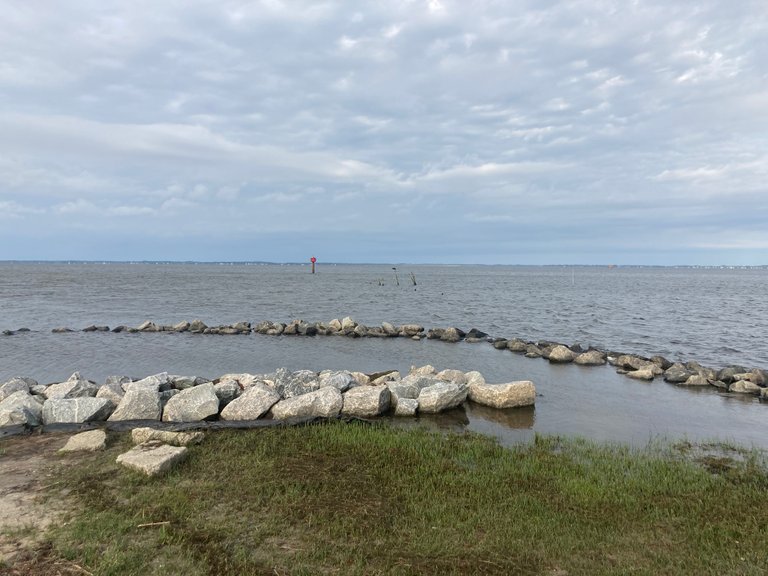 A bridge and the mainland were in view in the distance.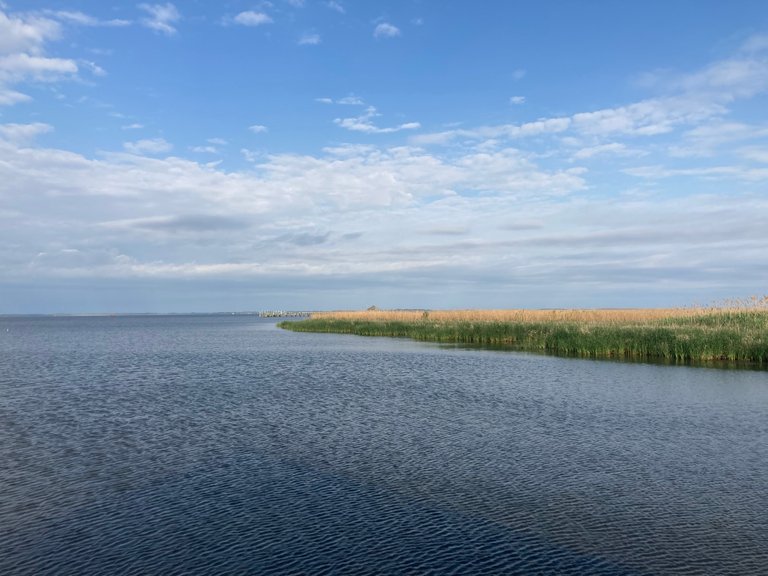 But mostly we were taking in the views of the sky and water. I hope to return there soon for more beautiful walks.