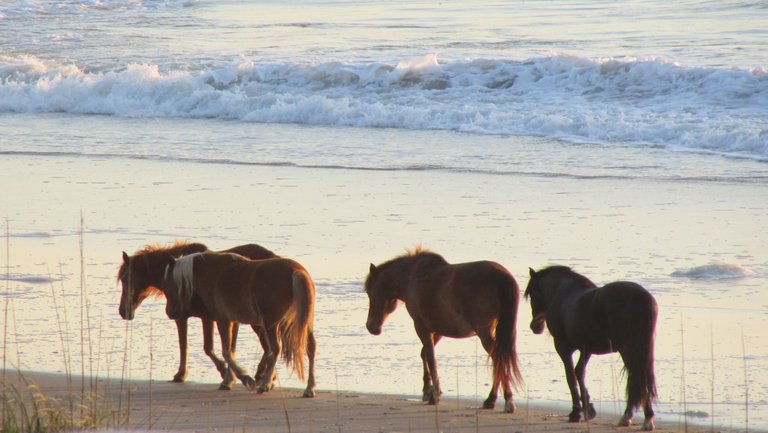 Welcome to my #SublimeSunday inspired by @c0ff33a and #BeautifulSunday by @ace108. What can be better than wild ponies on the beach?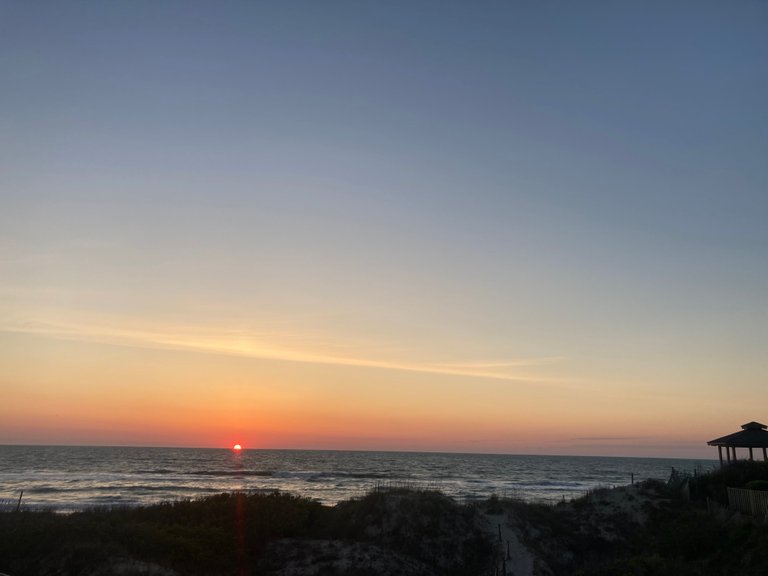 I was lucky enough to share a beach house on the Outer Banks in North Carolina last week. Its the off season so the beaches aren't crowded but the sunrise is still just as beautiful 🙂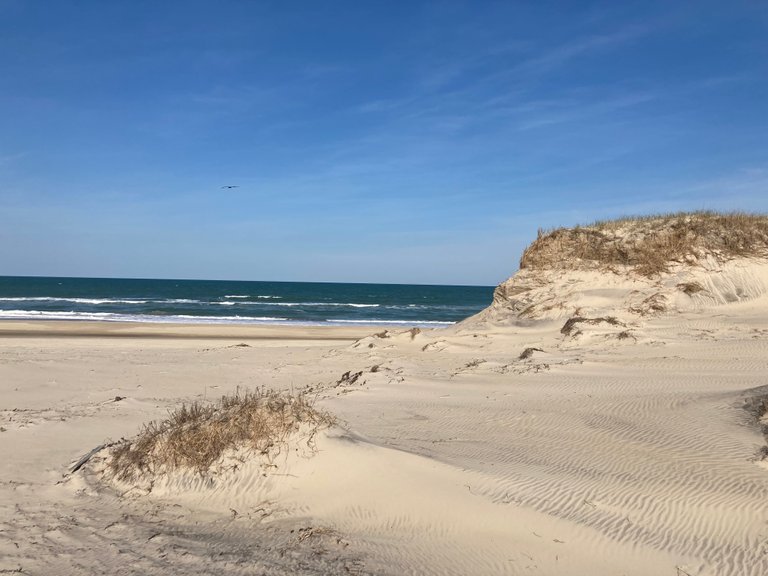 The beaches are wonderful. Dunes, nice sand, ocean breeze, and no people 😁 It was a little cool but I've always liked shorts and sweater type beach time.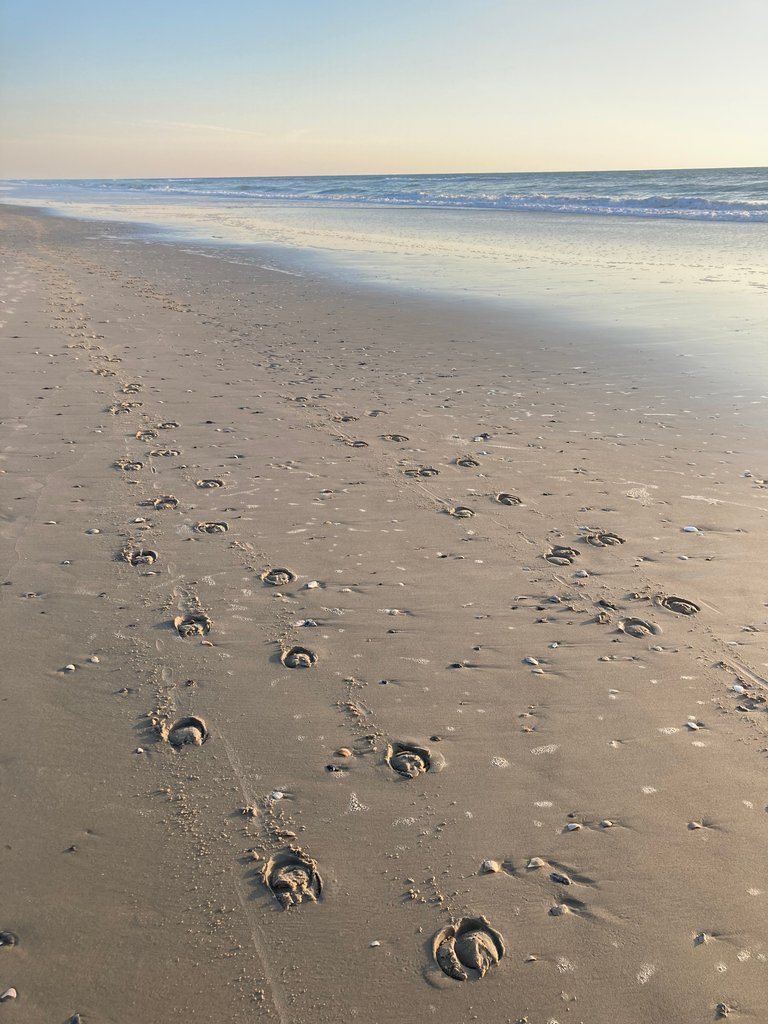 Pony tracks on the empty beach. There is a wild ponies population on the Outer Banks that descended from Spanish mustangs.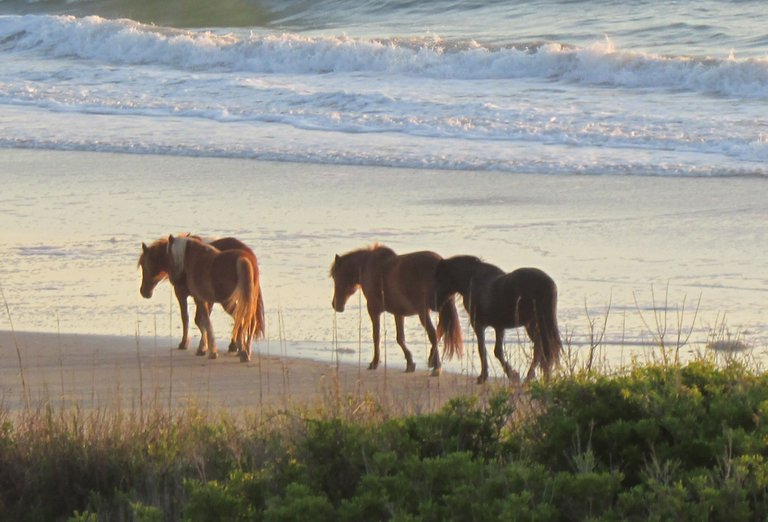 What a peaceful and beautiful Sunday morning at the beach. Have a great Sunday 👍