Balloons For sale!
This is my entry for this week's Deranged Photography Contest Subject: 'Night Theme.'
Tier: Amateur.
Night time shopping is exciting for small children especially when a man is making strange looking balloons as you watch. A little girl waited patiently in a street market in the centre of Brisbane for her balloon and I'm sure she wasn't disapppointed.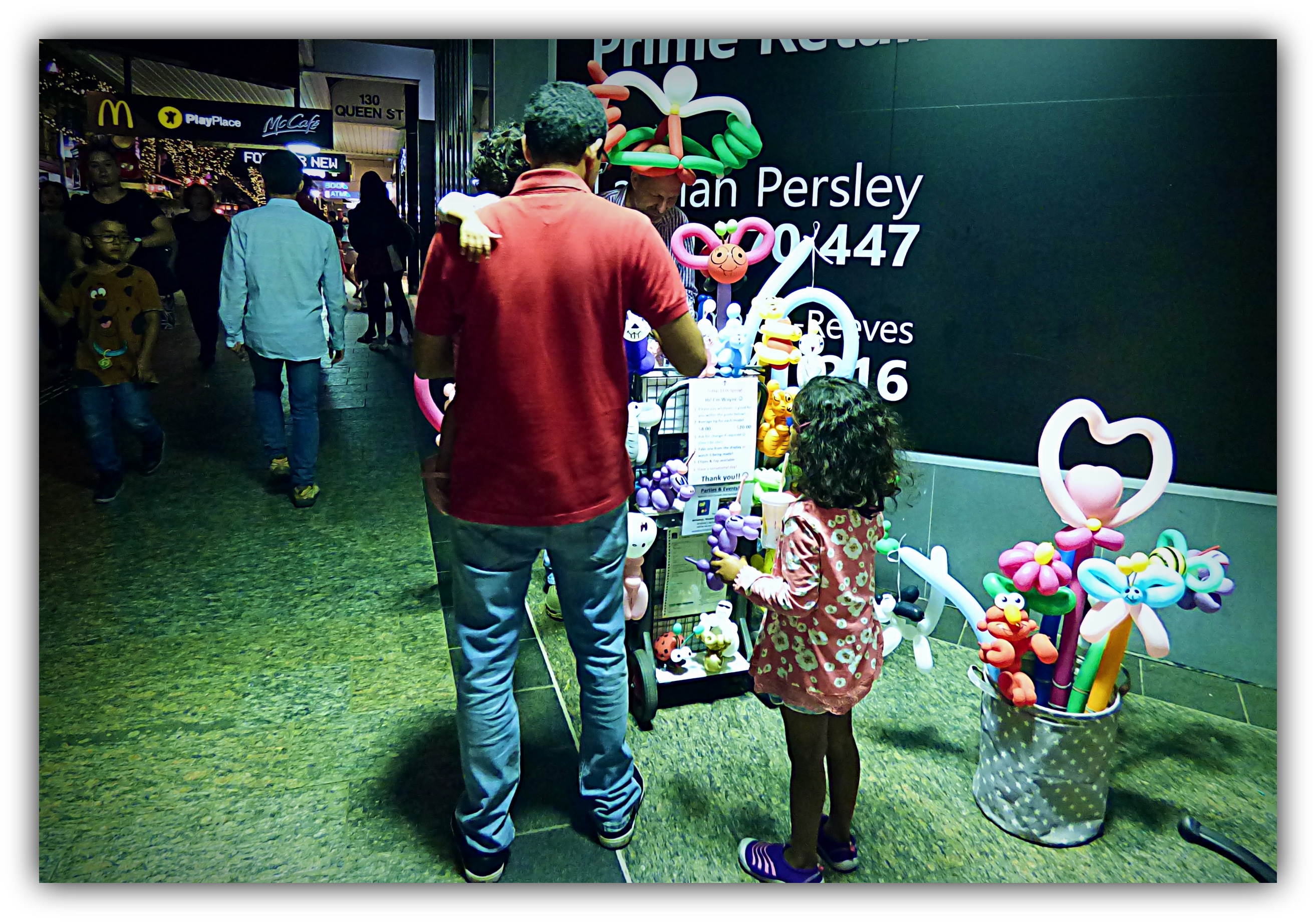 THANK YOU FOR VEIWING. HAVE A GREAT DAY.


*