✧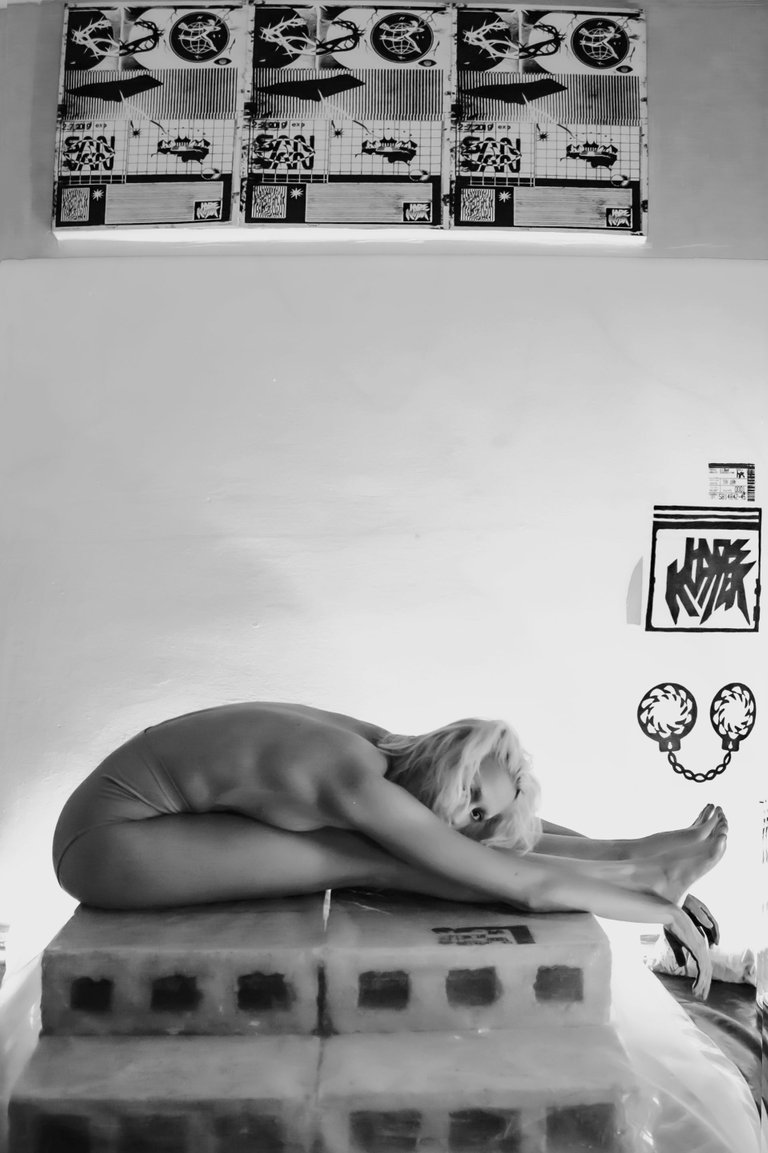 I read last week that the community photo contest would be back. The news made me very happy. I decided not to join since the topic was Macro, and I don't work on the technique.
This week the theme is Female Portrait. You can see the bases in this publication.
It is an opportunity for me to share with you these strange black and white portraits that are the B-side and the still image of my last #NFT.
This is part of a new proposal that I have wanted to specify for a long time and thanks to the theme I was inspired and decided to finish the first piece of this project.
I did not attach the artwork so as not to cross post and to be able to dedicate a good space to my new piece.
If you like these images let me know and stay in touch so I can see it as soon as it is out ... and hear it😋
La semana pasada leí que volvería que el concurso de fotografía de la comunidad. La noticia me alegro muchísimo. Decidí no sumarme ya que el tema era Macro, y no trabajo la técnica.
Esta semana la temática es Retrato Femenino. Podés ver las bases en esta publicación.esta publicación
Es para mi una oportunidad para compartir con uds estos extraños retratos en blanco y negro que son el BSide y la imágen fija de mi último #NFT.
Éste es parte de una propuesta nueva que hace mucho tiempo quiero concretar y gracias a la temática me inspiré y decidí darle final a la primer pieza de este proyecto.
No adjunté el artwork en cuestión para no cruzar post y para poder dedicarle un buen espacio a mi nueva pieza.
Si estas imágenes te gustan házmelo saber y mantente en contacto para poder verlo apenas este fuera... y oirlo 😋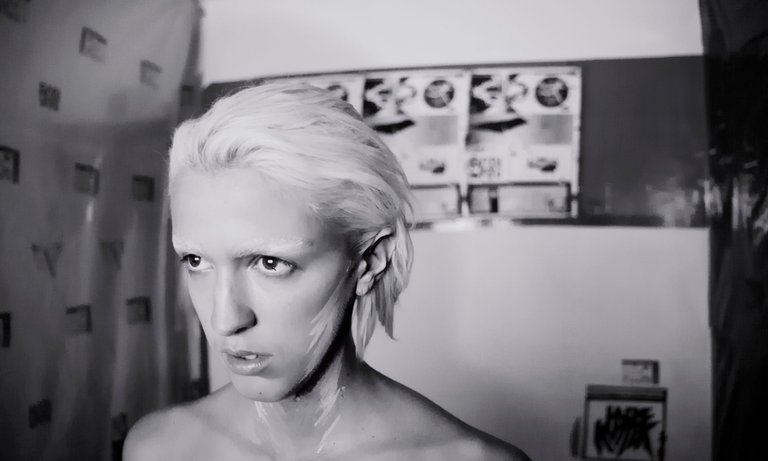 about the images ...
These photos are part of the search for FLAMINGOS, a series of portraits that I took with Pilar (the model) some time ago.
The idea of ​​a pale, naked body in a plastic capsule and white light inspired us to play with different characters.
The first image is a body / object folded as if it were an inanimate object.
In the second, he was looking for the strangeness of the forms and a defiant and blinded attitude in the face of something that is carefully observed, but not seen.
The model is also deformed to alter the features of that character.
sobre las imágenes...
Estas fotos son parte de la búsqueda de FLAMINGOS, una serie de retratos que hice junto a Pilar (la modelo) hace un tiempo atrás.
La idea de un cuerpo desnudo, pálido, en una cápsula de plástico y luz blanca nos inspiró a jugar con diferentes personajes.
La primer imagen es un cuerpo/objeto doblado como si fuese un objeto inanimado.
En la segunda buscaba la extrañeza de las formas y una actitud desafiante y cegada frente a algo que se observa detenidamente, pero no se vé.
La modelo está ademas deformada para alterar los rasgos de ese personaje.
---
I am at the limit of time to participate in the contest, but also I hope you like these oddities
---
Estoy al límite del tiempo para participar del concurso, pero asimismo espero que estas rarezas te gusten
---

If you like my images you can also follow me on instagram and twiter
Visit my gallery at NFTShowroom and Lensy