Hello friends, photography lovers, greetings and greetings.
What we can never do is take a walk, not to a special place filled with decorations and the creativity of the hands of local youth, I am very different from the others, who prefer a simple place for me to calm my mind, tracing the graves of fishing boats as far as 1km is My choice today, hearing various stories from fishermen from where the boats in this cemetery came from.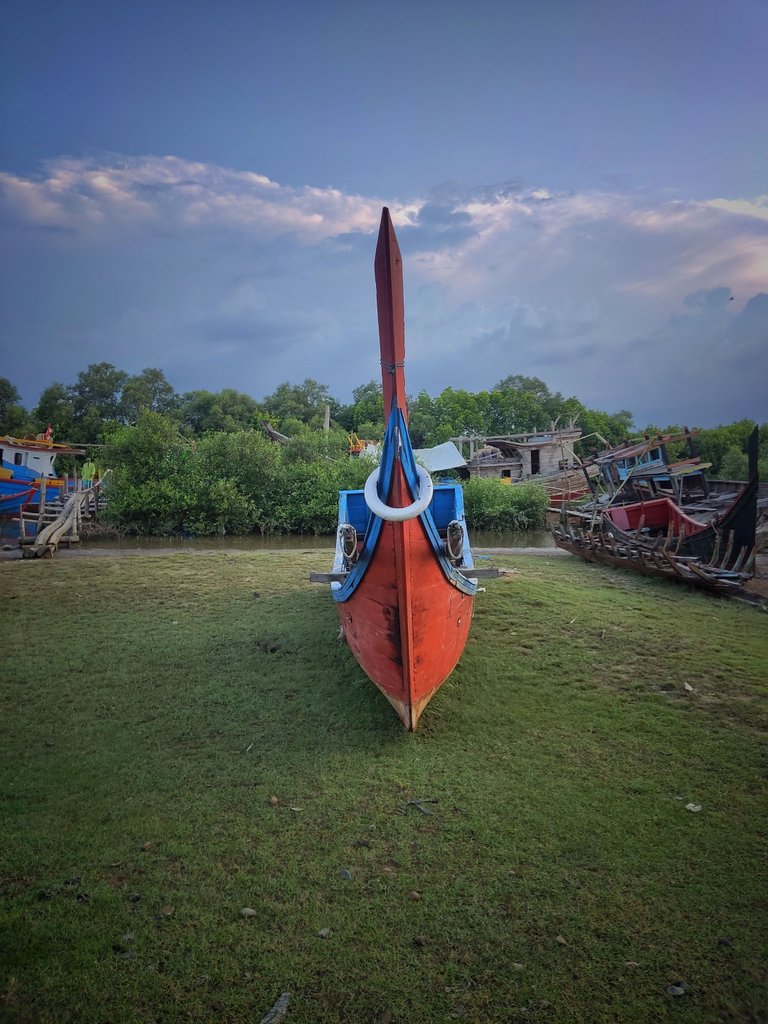 It's not just humans who have a final resting place, it's not just plants that depend on the soil for life. This is a boat grave full of history for local fishermen, all memories are just abandoned, sad, that's for sure, but the owners don't know when the goods they use will end up in a place like this, it's very sad to see the goods that fishermen are looking for livelihood is neglected due to aging, over time this boat will become garbage that will be picked up to be used as firewood, the price is not cheap to build a fishing boat like this.
Not all boats were abandoned because they were no longer suitable for use, but also because the price of the catch was not in accordance with the capital they spent, there were also some that were rocked by the local authorities because they did not comply with the rules. this boat and there is no solution how this can be solved other than by bribing the officers.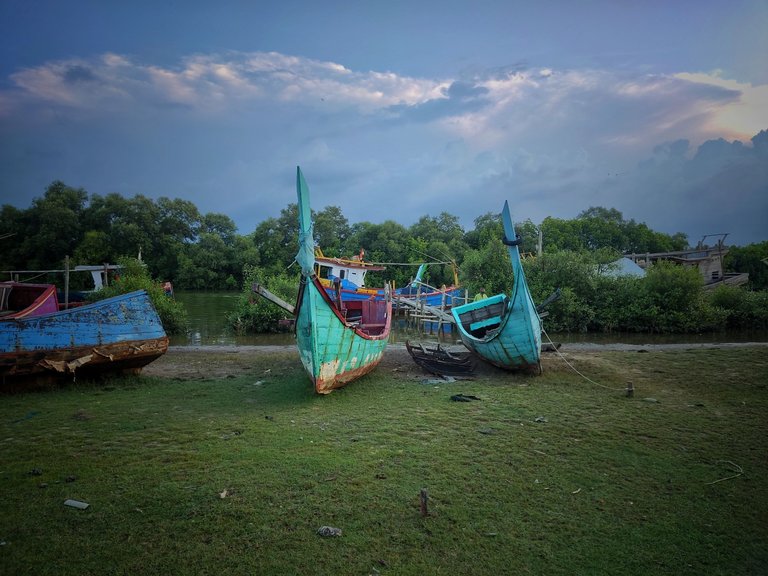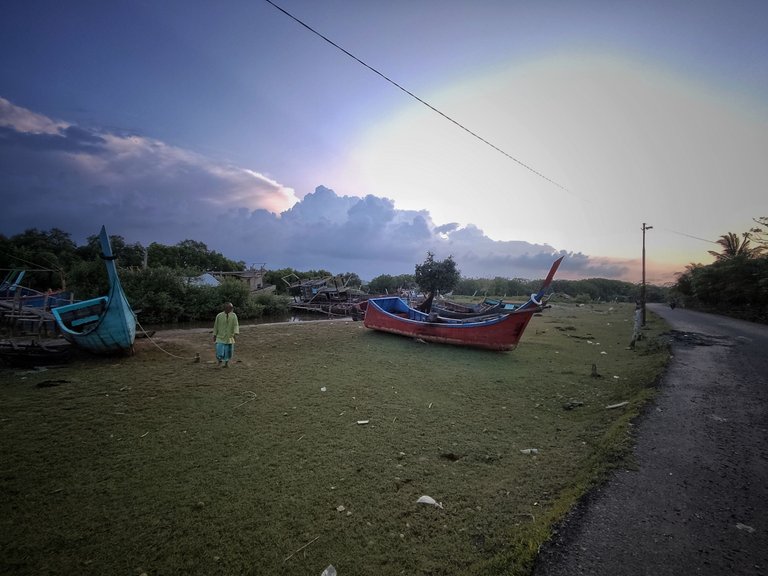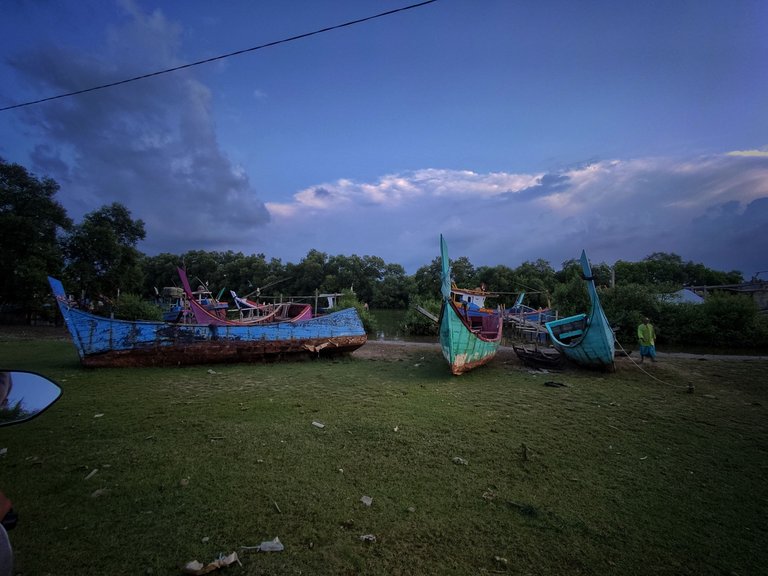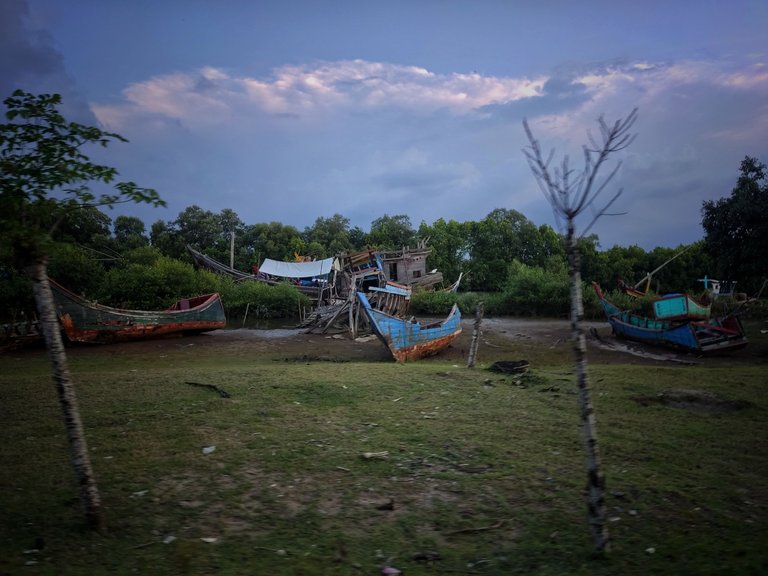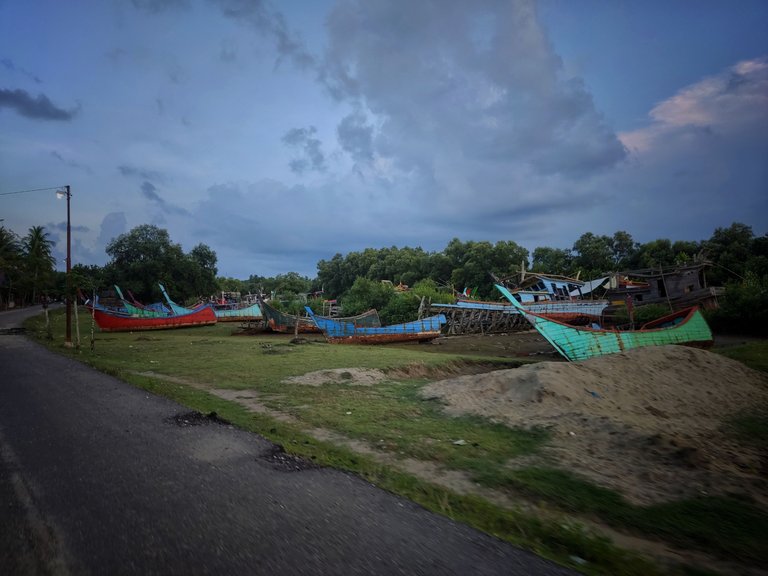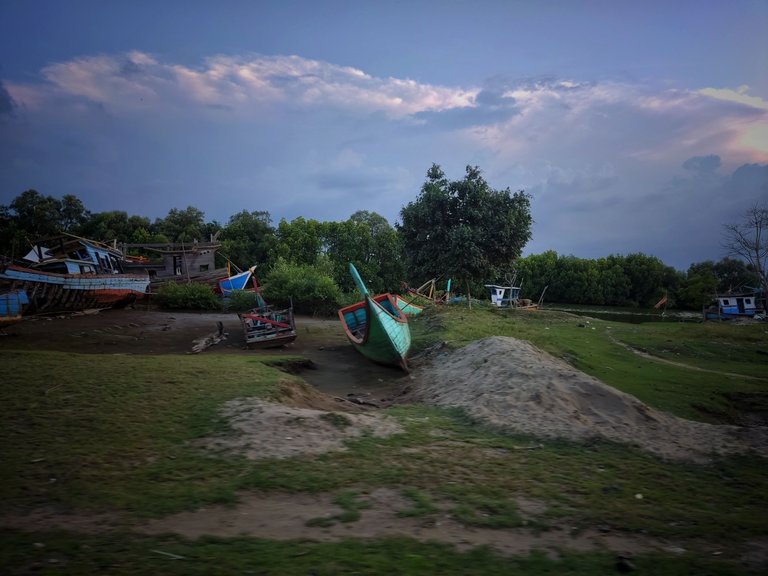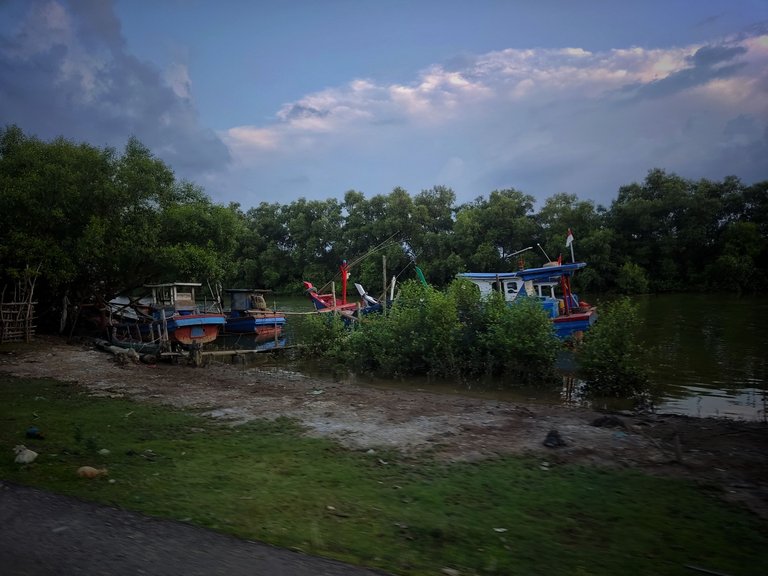 keep supporting and follow me @zulfahmi0221 to provide the best pictures
| Camera | | POCO X3 pro |
| --- | --- | --- |
| Processed | | Snapseed |
My greetings to all of you who love photography
🙏