Good Evening Community
So as usual I spent another week playing more #risingstargame
I have been grinding out the local gig circuit area repeating the Acoustic Tent mission so I can level to Level 55 to then move onto the next mission.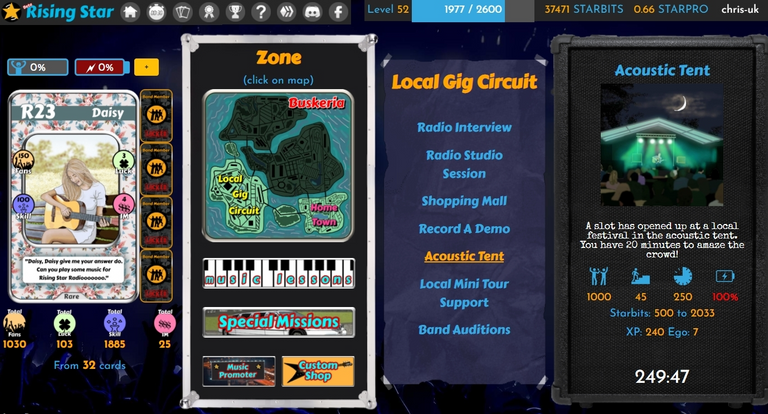 As you can see I am currently level 52 almost 53.
You may notice that I have A fair amount of Starbits I am A little unsure what to do with them I don't think the StarPro thing is quite for me so maybe I will buy packs or even NFT music.
I have been keeping my ego low very rarely it actually goes above 5.
As for the other missions, I haven't really been touching them I have just been repeating the Acoustic Tent mission.
This Concludes my post if you have any advice do get in touch below.
Thanks for reading.