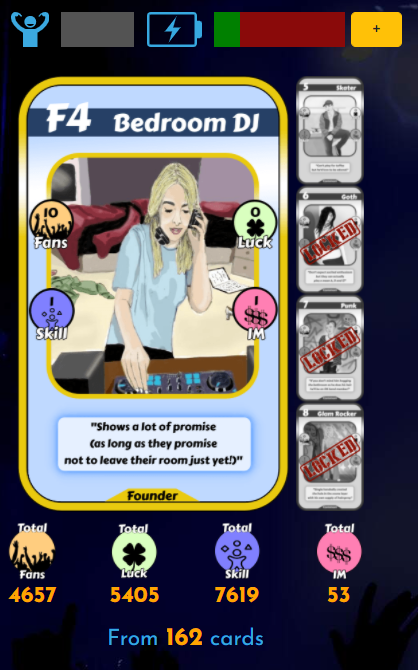 As you can see in the image above, the first member of my band doesn't have a "LOCKED" message all over, so now I will click on him and see what happens next!
So we get a "Manage your band" tab, which I never tried to see if it poped up before, let me know if it appears for you in case you don't have any member unlocked.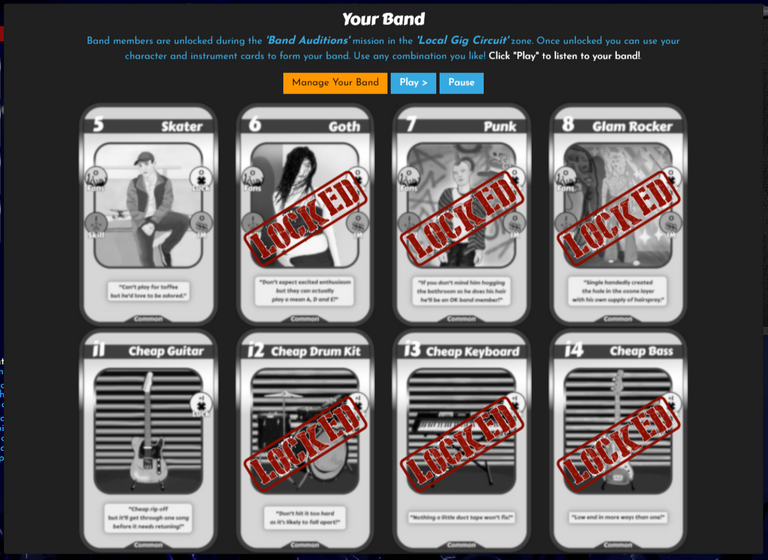 So I clicked on the Manage your band button and was directed to this page: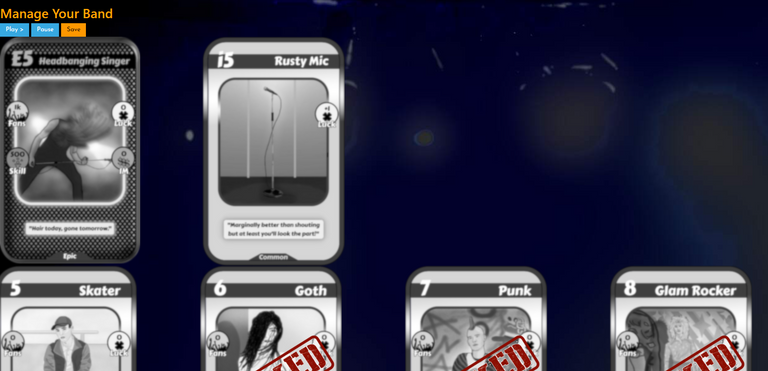 Now if I put my cursor over an unlocked member a menu appears, but it's kind of hard to find in the bottom left corner: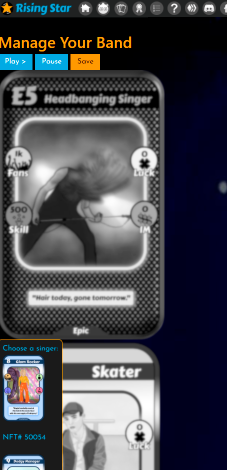 For the first member I chose the Bedroom DJ because is a special card, and gave her a vintage synth to play: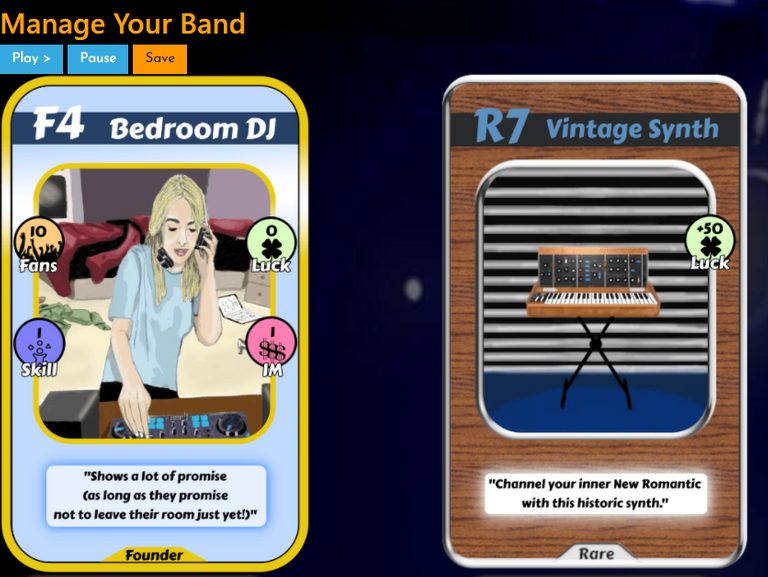 For the second member I picked Metal drummer and gave him 808 Drum machine.

And guess what... after hitting the SAVE button I got my first track!

🎧 https://risingstargame.com/track.asp?id=1062
You can listen to it by clicking in the link above.
And now I want to play all night with combinations of instruments... but.. it's actually midnight and I am tired. I hope I can have fun with this tomorrow 🎸 🔥
And it will be even more fun when I unlock more band members 👩‍🎤 👨‍🎤
Remember to start playing now with my referral link:
https://www.risingstargame.com?referrer=fabiyamada
---
🍯 Follow me:
🐝 Twitter 🐝 Instagram 🐝 YouTube
🍯 My NFT stores:
🐝 Grand pixEOS Gallery 🐝 Makers place 🐝 NFT Showroom
🍯 My Merchandising stores:
🐝 Society6(buy with fiat). 🐝 Mypixeos(buy with crypto or fiat).