Start playing the Rising Star crypto idle game now!
---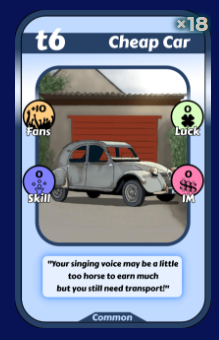 A few words
Every currently airing anime I'm following
Ousama Ranking
Platinum End
Shuumatsu no Harem
Shikkaku mon no Saikyou Kenja
Kaijin Kaihatsubu no Kuroitsu-san
Genjitsu Shugi Yuusha no Oukoku Saikenki Part 2
Kimetsu no Yaiba: Yuukaku-hen
Shingeki no Kyojin: The Final Season Part 2
Koroshi Ai
Haven't checked these out yet but they may interest me
Hakozume: Koban Joshi no Gyakushuu
Tokyo 24-ku
Leadale no Daichi nite
Orient
Tensai Ouji no Akaji Kokka Saisei Jutsu
Sabikui Bisco
Dolls' Frontline
Giveaway goal: Make giveaways for Cheap Car. 11/18
Leave a comment if you want to join this giveaway, for the card in this post's image!