Start playing the Rising Stars crypto idle game now!
---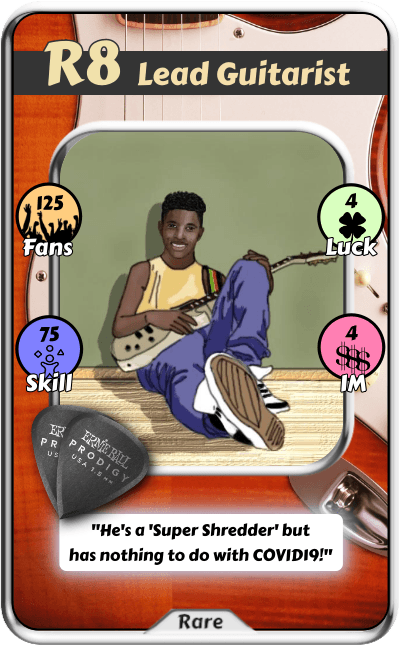 A few words
Now that I already have a million starbits, the road to 50 seems sluggish. Anxiety to reach my goal is emerging on the final stretch. But I have the peace of mind that I'll finally do it, so I'll just try not thinking about it too much. My level is turning 43 today, so I think I'll get there in no more than two weeks.
Reporting for duty
In Rising Stars, my current goal is leveling up all the way to 50 so I can start the millionaire quest once a day which earns me 10k starbits. I already have the million starbits I need.
Strategy: I am focusing on music lessons non-stop all the way to level 50, because that's what earns me the most XP.
Earnings: I am not earning any STARBITS as I focus on getting to level 50 through nothing but music lessons. I am earning through posts meanwhile.
Starbits to goal: 1,000,000 / 1,000,000.
Level goal: 50. Currently level 42. 1791 / 2100 xp
Fans: 16851
Luck: 3062
Skill: 26795
IM: 269
Giveaway goal: Make giveaways for Lead Guitarists. 10/13
---
Leave a comment if you want to join this giveaway, for the card in this post's image!