Hello and welcome to all the readers.
Today, i purchased a new card pack using vibes.
This is what i got.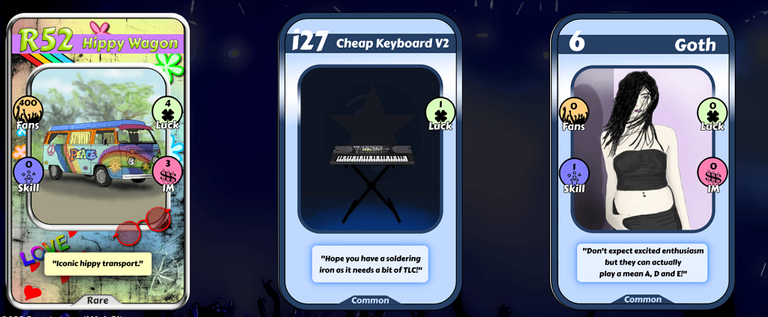 R52 Hippy Wagon - 400 fans, 0 skills
I27 Cheap keyboard V2 - 0 fans, 0 skills
6 Goth - 0 fans, 1 skill.
With this pack, I will now have no fan issues for remaining missions on the local circuit. I now have more than 1500 card fans.
Ego has gone upto 20%, after this purchase.
catch-up:
Since my last post, i have been doing big missions which has helped me build up my starbits.
I am currently on level 47 and have 50363 starbits.
[added 4500+ starbits since last post]
next move:
Do more lessons to reduce the EGO to less than 10%.
Continue doing big missions and complete more levels.
Buy one more card pack on weekend.
Updated Stats: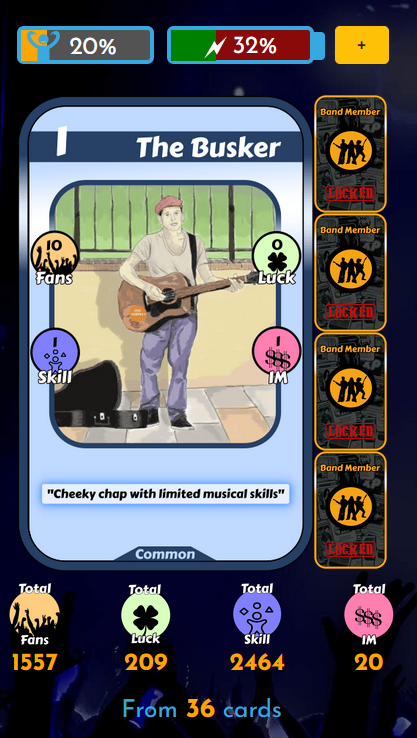 Skill - 439 from cards, 2025 from lessons
Drunks - 1557 from cards, temporary 0
Ego from fans - 1557 (0 temporary drunks)
Ego from missions - 1543 (added 43 since last post)
Total - 3100
last missions:

Ranking:


Moving up the ranks. Below 300 for the first time
Thank you for reading my post.
Have a nice day.
Farhad
[imfarhad]
Previous Rising Star Post - https://peakd.com/hive-195370/@imfarhad/rising-star-bought-a-new-card-pack-using-vibes-token-to-my-suprise