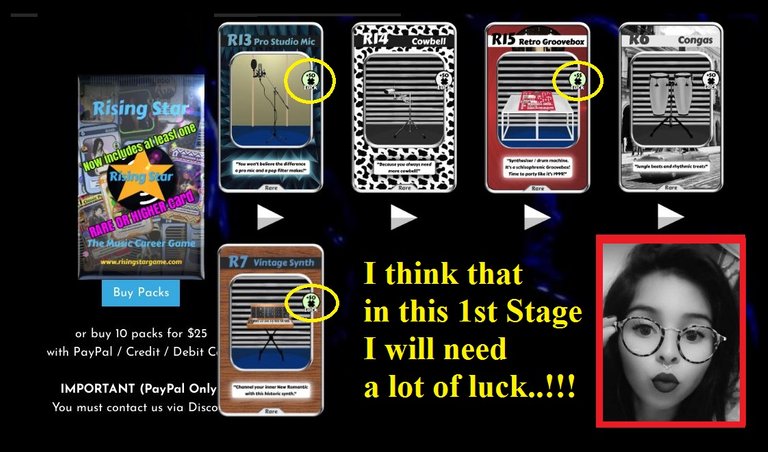 Hola mis buenos amigos de la Comunidad Rising Star.
Todavía sigo en las calles demostrando mi talento y en algún Mid Week Support Slot (ya hay que aprovechar todos los espacio..!!!).
Lo estuve pensando bien y creo que en esta 1ra Etapa de mi Carrera como músico (con grandes ambiciones) voy a necesitar muchísima suerte y por esta razón adquirí estratégicamente las Cartas que pueden ver en la imagen anterior:
Que aumentan a un bajo costo (relativo) mi Buena Estrella..!!!
Gracias por su tiempo y nos seguimos viendo por este medio. Bye.
Hello my good friends from the Rising Star Community.
I am still in the streets showing my talent and in some Mid Week Support Slot (we have to take advantage of all the space..!!!).
I have been thinking about it well and I think that in this 1st Stage of my career as a musician (with great ambitions) I am going to need a lot of luck and for this reason I strategically acquired the Cards that you can see in the previous image:
That increase my Good Star at a low (relative) cost..!!!
Thank you for your time and we continue to see each other through this medium. Bye.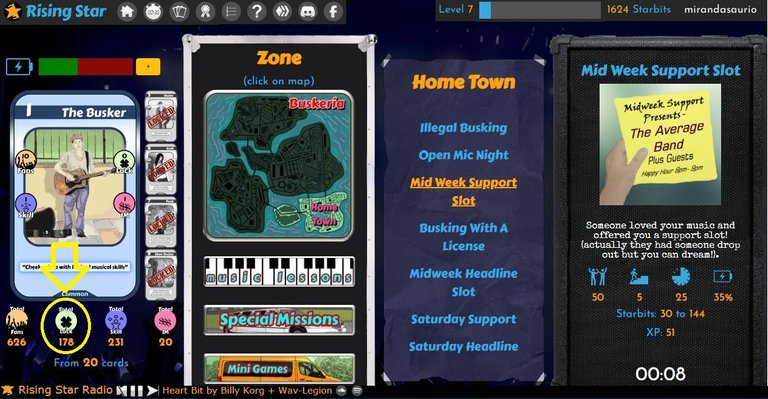 ---